What Makes a Great Thought Leadership Video And How You Can Create One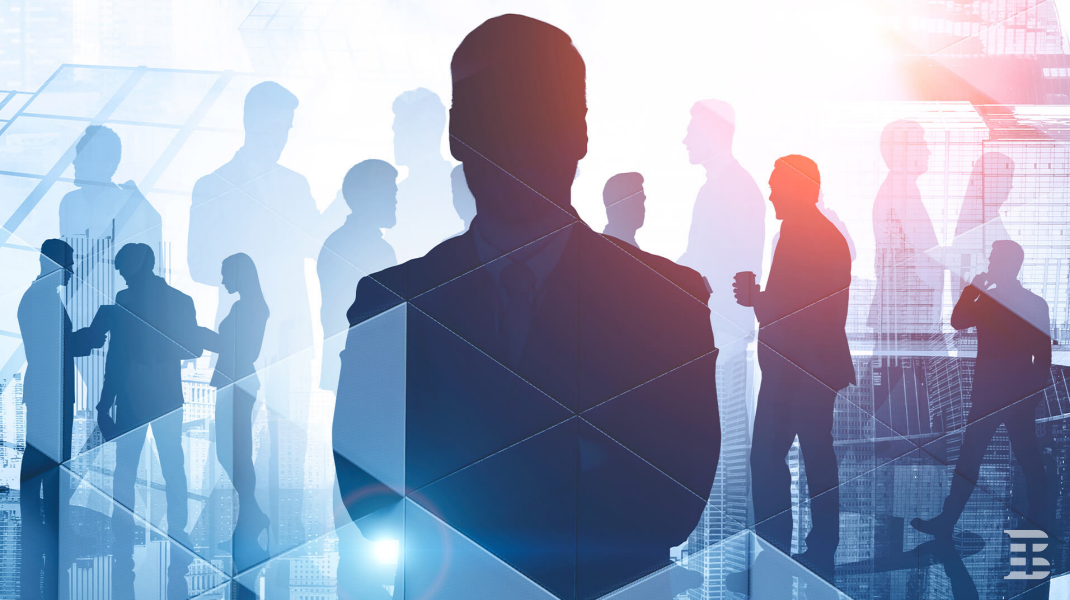 Every business owner wants to – or dreams of – being a leader in their field. And while the idea of leading a team or a company might sound incredibly fascinating, there is quite nothing like becoming a thought leader.
Essentially, a thought leader like a project manager is much more than someone who can skyrocket their company's ecommerce ROI. Thought leaders rule their industry of business or financial success, but they also inspire, stimulate and empower others with their skills, knowledge, and attitude. There are many different ways to establish yourself as a thought leader, but one of the most effective is through thought leadership videos.
This comprehensive guide will dig deep into what a thought leadership video is, its benefits, and how you can start filming thought leadership videos that boost your authority and leadership. Keep reading to unlock the secrets to authentic, long-lasting thought leadership.
What Is a Thought Leadership Video?
As you might expect, a thought leadership video is a video that demonstrates the expertise, knowledge, and authority of a thought leader. It achieves this by sharing crucial insights, educating the audience, and stimulating creativity and innovation.
Generally speaking, the topics covered in a thought leadership video can be techy or complex, such as "how to run a bulk domain search" or "how to fix bugs on Mac." However, these topics become more comprehensible to most viewers when presented in a thought leadership video.
This is one of the beauties of thought leadership videos: the ability to simplify the complex and to turn abstract concepts into tangible realities.
Examples of thought leadership videos include webinars, interviews, keynote speeches, and educational videos. It's also important to mention that thought leadership videos are not used directly or explicitly as sales tools. They are tools that relate more to brand authority and customer engagement.
Let's take a quick look at three companies currently winning the thought leadership video game.
Neil Patel: Educating Marketers in a Fun, Captivating Way
If you are into digital marketing and SEO, you surely know about Neil Patel. A New York Times Bestselling author, marketing guru, and proficient blogger and vlogger, Neil is undoubtedly one of the top thought leaders in his industry.
Neil's website is home to a wealth of insightful content that is a must-read for anyone wanting to up their marketing game. His videos offer a particularly easy, pleasant, and engaging way to understand how digital marketing works.
By offering his expertise – for free – through regular video content, Neil has consistently been attracting a broad audience worldwide, who regard him as one of the maximum experts in all things marketing.
Autodesk: Leading the Architecture and Engineering World
Autodesk's recently launched blog, Redshift, is an incredible source of insight and information on topics such as manufacturing, architecture, and engineering. By bringing to the fore all the latest and greatest advances in these industries, Redshift inspires, provokes, and stimulates change and innovation.
The blog features video content that is engaging and interactive, inviting viewers to share the clips on social media and other channels to keep reaching out to more and more people.
Deloitte: Sparking Innovation in Technology
Deloitte, a world-famous network for professional services, has created a blog named Insights, which officially established the firm as one of the thought leaders across the technology and innovation spaces.
Insights regularly include video content that challenges, inspires, and delights viewers by tackling critical and riveting topics that appeal to its professional audience. Deloitte's viewers share these videos far and wide and keep spreading knowledge that will benefit millions of professional users worldwide.
Thought Leadership Videos: The Benefits
The numbers speak clearly: video content is one of the most effective and powerful digital marketing tools. How effective? Consider that 86% of marketers state that video helps them generate more leads than any other type of content.
Yes, this applies to thought leadership videos, too. Although, as we mentioned earlier, thought leadership videos are not mere sales tools, they help significantly boost brand awareness, customer engagement, and business authority.
Below, we will discuss the top three benefits of thought leadership videos in detail.
Boost Trust, Credibility, and Authority
A trusted, certified domain name – such as an .us domain – is one of the many ways you can build and boost your brand's credibility and authority. Another one is by creating thought leadership videos, of course.
When you create a thought leadership video, you demonstrate that you know what you want to communicate. You position yourself – or your brand – as a subject matter expert, and you have the opportunity to discuss the topics that you know the most about in a way that your viewers will find simple yet engaging and stimulating.
And, if you want to enhance your trust and credibility even further, consider adding a terms & conditions policy on your website.
Expand Brand Visibility and Awareness
Making sure that people know about your brand and what it offers is essential, especially if you have just launched a new business venture. Filming, posting, and sharing thought leadership videos with conversational copy can be an effective and cost-efficient way to achieve this.
Remember, if you want your brand to target the right audience, you will also need to have a specific and trusted web domain. For example, if your business is based in New Zealand and caters to people in that country, you will want to buy nz domain, and start posting and sharing videos there.
Thought leadership videos are a fantastic way to foster engagement and inspire your audience. Think about it: because a thought leadership video veers away from purely trying to sell something, your viewers will automatically feel more inclined to watch it and listen to what you are saying.
Interactive presentation videos engage your audience because they present themselves as tools to improve their lives. By offering and sharing skills and knowledge, thought leadership videos can help build and nurture a community of like-minded people who love to keep learning new things – and learning them from the best in the business (you!).
The Foolproof, Step-By-Step Process to Creating Your Thought Leadership Videos
Now that you know what thought leadership is, what some world-famous brands are doing to win the thought leadership game, and what benefits you can achieve through these types of videos, it's time to discuss how you can create your thought leadership videos.
It's essential that you follow a specific process if you are serious about filming video content that can establish, strengthen, and maintain your thought leadership position. Lights, camera, action!
Step 1: Set Your Goals
To begin with, you need to understand what you want to achieve from your thought leadership video. Do you want to use this content to inspire your existing customers or attract new people to your brand? Perhaps, you want to boost your return on investment in a way that doesn't feel too "sales-y"?
Maybe, you run a contact center and are looking to create video content to explain the benefits of implementing and using a call center system. Whatever your goal, make sure it's clear, relevant, and realistic, and everything else will follow.
Step 2: Select a Format
We mentioned earlier that there are different types of thought leadership videos. For example, you could shoot a keynote speech, a webinar, a Q&A session, or an interview.
Before starting to film your video, ensure that you have chosen a format that represents both your brand and the message that you want to communicate. You might also want to consider shooting videos that can be easily repurposed and shared both on social media and on other digital channels.
Step 3: Start Recording
Now, it's time to press "Record." As excited as you might be feeling, remember that ensuring top-notch quality at all times is essential. Both your video and your audio need to look and sound exceptionally professional.
During post-production, you might want to include subtitles for your hearing-impaired audience and those who prefer (or need) to watch your videos with the sound turned off.
Step 4: Edit Like a Pro
Another aspect that you'll want to take care of after filming your video is editing and polishing it. Professional video editing will further enhance that expert, trustworthy, and authoritative look and feel that you want to convey.
Step 5: Publish It and Share It Far and Wide
Deciding when and where to publish your video is essential to make sure you reap all its great benefits. First of all, you'll want to share your content on your social media pages and on your website and blog. Then, you can create a QR code and ask your audience to watch from it.
Remember, though, that corporate newsletters can also benefit from video content, so you should include your thought leadership video in your next email marketing campaign.
Become an Industry Authority with Thought Leadership Videos
Dreaming of becoming an industry thought leader? Stop dreaming, and start filming. To be more precise, you should be shooting thought leadership videos, as we have discussed in this guide.
From boosting your brand awareness to engaging your customers and beating your competitors, thought leadership videos are a powerful, cost-effective tool to help your business soar.
Start creating, publishing, and distributing your thought leadership videos, and you will soon reap the rewards.
Is thought leadership part of your content marketing strategy?