Why Do You Need Videos For Your Social Media Strategy?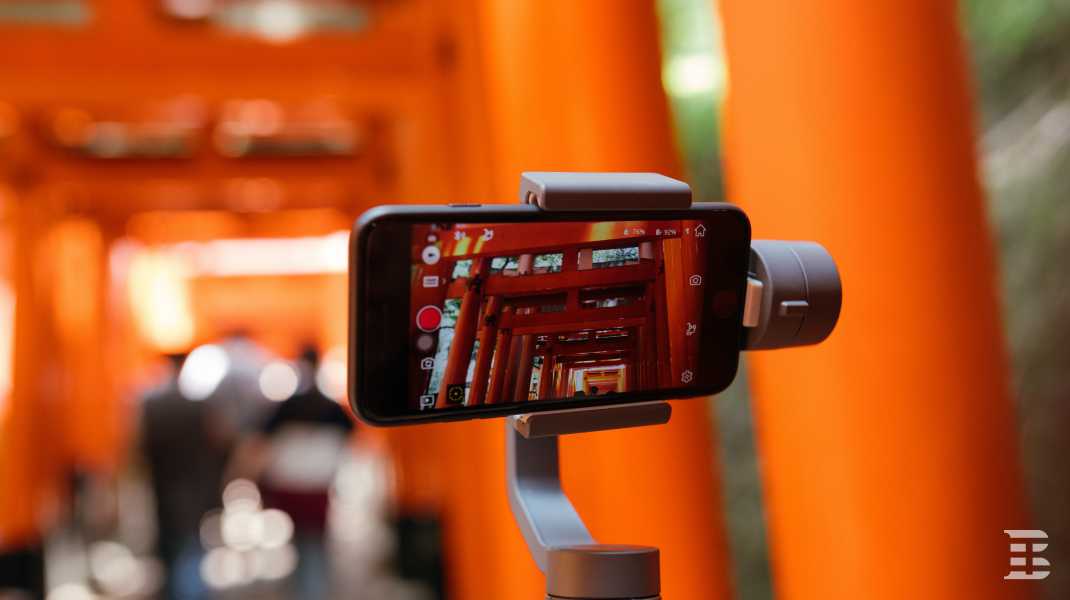 Social media is everywhere. Both the business and personal aspects of most people's lives involve using social media in some way, shape or form.
Whether it's watching YouTube videos before bed, scrolling TikTok on your lunch break, or connecting with prospects on LinkedIn, everyone that has an Internet connection has at least one social media profile.
Video content is becoming increasingly important as a part of any social media strategy. It's no secret that videos are more engaging and can help you reach a wider audience. In this guide, we will discuss the benefits of using video on your social media, as well as tips on how exactly to record and use them.
The Benefits Of Using Video
Video is one of the most powerful tools you can use on social media. Not only does it help to grab attention, but it can also be a great way to communicate your message and engage with your audience.
Video is a more effective way to get attention than regular content. People will watch videos more than they will read things.
This is just simple human nature: we get bored. Especially when there's a 5,000-word behemoth of an article in front of us, there are only so many minutes we have until our mind starts to drift off.
Videos utilize both auditory and visual stimuli, and, depending on the quality of your editing, you can leave people wanting more of what is, essentially, the same content, just formatted in a different way.
Besides, videos are an awesome way to repurpose your content and upload it on other platforms. For example, in addition to having an extremely long guide on a very niche topic, it's a wise idea to break it up into short, 3-minute videos explaining every single aspect of that topic in an accessible, and digestible way.
The Rise Of Shorts
It can be debated that shorts have originated from Instagram stories.
Stories are tiny, 30-second max videos that are only available for 24 hours after publication on Instagram. If you want, you can also save your stories as highlights on your IG profile.
They are exceptionally useful for the following purposes:
Providing your audience with updates about your business;

Keeping them engaged with entertaining, short videos;

Providing your users with an exclusive, behind-the-scenes look on your business;

Giving your account a more human touch, increasing customer engagement;

Plugging your products.
Instagram stories are particularly useful for eCommerce businesses.
However, IG has been getting overshadowed as a platform by TikTok, especially amongst younger audiences. TikTok videos follow a similar format: they are short, engaging, and show a bit of personality of the person who uploaded them.
The videos on TikTok stay live forever though, unlike Instagram Stories.
TikTok has been getting so popular that other platforms like YouTube have adopted the "short" video format.
If you update your YouTube mobile app to the latest version, you will be recommended a set of YT shorts, and will even have a separate tab for scrolling shorts, just like on TikTok.
If YouTube is a part of your social media strategy, it's definitely worth capitalizing on this trend.
How To Create Engaging Videos For Your Social Media Groups
When creating videos for social media, it's important to keep in mind the different platforms and how people use them. Videos should be short and sweet for Twitter, while Instagram and Facebook users are more likely to watch longer videos.
Here are some tips for creating engaging videos for each platform. These tips are applicable whether you're creating videos to increase online sales, engage with your audience or just create brand awareness.
Twitter
When it comes to creating engaging videos for Twitter, keep these tips in mind:
1. Keep your videos short and sweet - Videos that are around 30 seconds long are the perfect length for Twitter.
2. Make sure your videos are visually appealing - Use bright colors, interesting textures, and eye-catching graphics to make your videos stand out on Twitter.
3. Tell a story with your videos - People love stories, so make sure to tell a story with your videos to engage your audience.
4. Use humor if you can - A little bit of humor can go a long way in engaging viewers on Twitter.
5. Keep things fresh - Try not to post the same type of video over and over again. Mix it up and experiment with different types of videos to keep your audience engaged.
The same can be said for Instagram stories, TikTok, and YouTube shorts.
Facebook and LinkedIn
With Facebook and LinkedIn, you can focus on longer content- up to a few minutes long.
Your user engagement on these platforms is typically a lot higher than on Twitter, and people join your social media groups because they want to learn something from you - so provide them with that opportunity!
The editing still plays a huge role. A good example of high-quality, informative videos that still manage to keep users engaged are Ahrefs' content that works great both on YouTube and other social channels.
YouTube
To create effective YouTube videos, you'll need to keep a few things in mind. Below are some tips on how to get started:
Plan your video content. Before you start recording, take some time to plan out the content. Study popular keywords within your niche, and plan out the types of content you will be uploading.

Shoot quality footage. When filming your video, be sure to use a good camera and lighting setup. If possible, try to film in a quiet location with minimal distractions.
If you don't have the equipment or expertise to film your own video, there are plenty of options available for hiring a professional videographer.
Once you have your footage, it's time to edit it into a finished product. Here are some tips on how to do that:
Editing Tips:
Use basic editing software. If you're not familiar with more advanced software like Final Cut Pro or Adobe Premiere, stick to something simple like iMovie or Windows Movie Maker. These programs are easy to use and will help you quickly put together a high-quality video.

Make sure your audio is good quality. Bad sound can ruin an otherwise great video, so be sure to use a good microphone and edit out any background noise.

Since your YouTube videos will typically be longer than those on any other social platform, break up monotonous or information-dense areas with short jokes or memes to help re-capture the attention of your watchers.
Cross-Promote Your Videos!
On their own, videos aren't likely to gain a lot of traction if you don't already have an established audience. So, every time you publish something, it may be a good idea to repost it on your other channels as well!
And, if your videos cover the same topics that are on your blog, it's definitely a good idea to embed them into your articles - this will help drive some extra traffic, and give users a choice on how they want to approach your content, whether it's in text or video form.
Would you like to read more about this?