5 Skills a Project Manager Should Have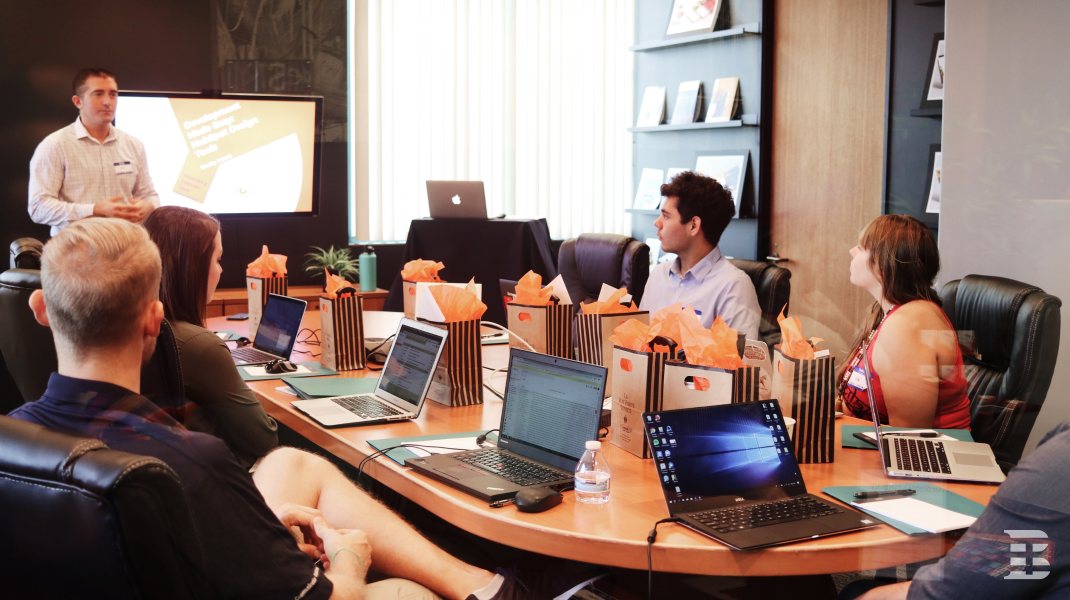 According to the Project Management Institute, many companies worldwide will require 87,7 million project managers by 2027 to support their business. This answers how project manager job vacancies are skyrocketing these days.
If you aim to become a project manager one day, you should know that even though the demand is great, employers will only pick the best of everyone. Keep in mind that becoming a project manager means having impeccable skills in negotiation, time management, and communication while handling multiple projects at times.
This may sound easy for first-timers; after all, every employee should embody these skills regardless of their range of work. However, project managers need to obtain and take these skills seriously if they want to excel in their field.
So, what are the skills, and why should you learn those to become skilled project managers? Here are the top five skills you should have.
#1. Communication
Every field of work needs communication skills, but a project manager needs them the most. A study found that 90% of a project manager's work is devoted to communication-related tasks. It includes internal communication with team members and other related stakeholders.
When a project manager establishes effective communication with the team members, it will result in effective completion. At the same time, excellent communication with the client will increase satisfaction. Hence, resulting in more new projects for you and your team.
On the contrary, if you fail to communicate effectively with both parties, there is a big chance for the project to get stuck at a certain point. In the worst scenario, poor communication will cause project failure, revenue loss, and a tense working environment.
How does it happen? Your team is unsure what to do or how to execute the project accordingly because they don't get precise information about their roles and responsibilities.
On the other hand, poor communication with your client will result in trust issues. Your client will start questioning your professionalism whenever you fail to deliver the milestone of the project.
#2. Problem Solving
Image via lifesupportscounselling
Even if you have a good strategy to finish a project, this doesn't guarantee that everything will run smoothly.
You and your team may encounter difficulty, whether major or minor issues. That is why problem-solving has become a vital skill for a project manager.
This skill involves your ability to address every issue effectively and efficiently. It needs a logical and systematic analysis regarding the possible causes of a problem. Then, you can develop an action plan to solve it.
Do you want to improve your problem-solving skills? These are problem-solving processes that you need to take:
Identify your problem, whether it is a simple or a complex issue.

Conduct some research to find some facts and possible causes.

Find some practical solutions that include strategic planning to prevent future problems.

Select the best solution that you have sorted from all the ideal solutions.

Put your chosen solution into action.

Observe the outcome to see whether or not you need to take further action.
#3. Leadership
Leadership is another critical quality for a professional project manager. Without strong leadership, a manager will have a tough time motivating the whole team and encouraging them to complete the tasks.
If you are not confident in influencing people and motivating them, you can learn it over time. There are some key behaviors that you can apply in daily life to strengthen your leadership qualities:
Prioritize your personal development while also focusing on the development of your team members.

Practice strategic thinking and keep making innovations that will benefit you and your team.

Consider the consequences of every decision for your team and customers.

Keep improving communication skills with many stakeholders.
#4. Adaptability
Image via ppforum
If you want to be a successful project manager, you must improve your adaptability to deal with change and challenge. Although flexibility doesn't automatically fix a problem, it will help you think sensibly about responding to a specific issue without risking the entire project strategy.
Being adaptive can also boost your project's success rate since you are not scared to change your plans when necessary.
#5. Team Management
A project manager is expected to create a solid team that will achieve a target. Having a team management skill means managing the whole team to work according to the job desk and meeting the goal at a specific time.
Team management skills also mean constantly opening up to new suggestions from the whole team. So, your team members can communicate anything with you.
Once you have assembled a strong team, you can accelerate milestone completion while also enabling the team to overcome any barriers that may arise.
Conclusion
Do you need further suggestions for creating a more productive team? Here are a few tips to help your workflows:
Create a sense of security and mutual respect among your team members by creating transparent and regular communication.

Give constructive comments to your team members so that they can improve their skills and personalities.

Allow your team to do their jobs without micro-management.
Would you add more skills to the list?