Importance of SEO for IT Businesses in 2022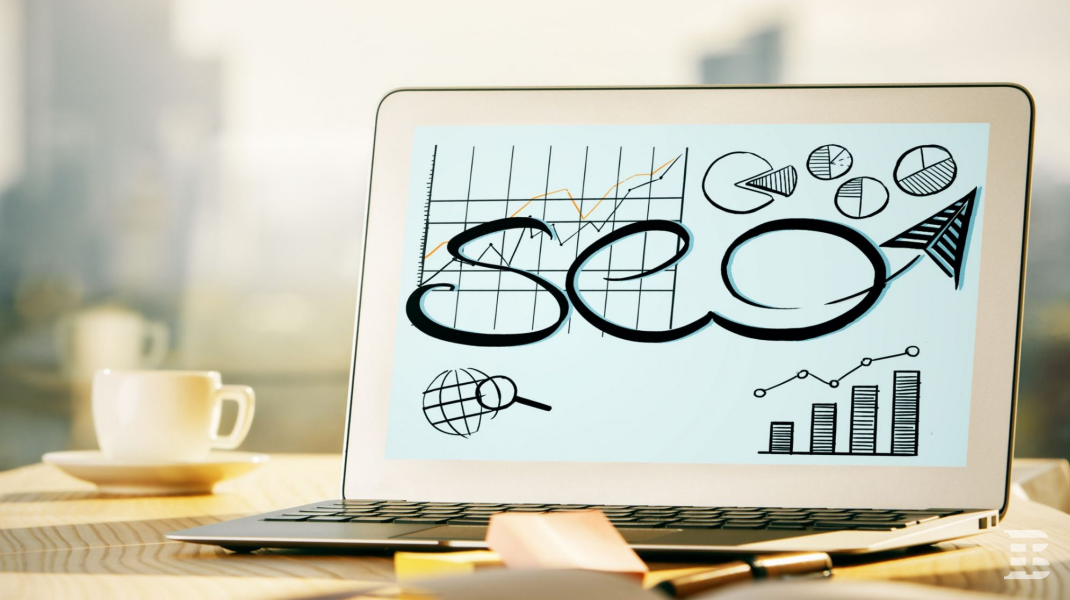 With a rising remote workforce, a growing number of online businesses, and more established companies realizing the use cases for their online brand, IT has become more important than ever before.
The world is meeting this demand, with new IT companies springing up all over the web. The competition has become fierce.
If you're looking to grow your business, then you've found yourself in the right place. Today's post is all about the importance of SEO for IT businesses in 2022.
Why Does SEO Matter?
Search engine optimization matters. Not just for IT firms, but for any business with an online presence. SEO is how you stand out in a crowd. It's how you get noticed and establish yourself as an authority in your space.
When a business is looking to outsource its IT work, the hiring managers are going to perform Google searches. They're going to look at content. They're going to read reviews.
Keeping up to date with SEO practices can put you on the front page of Google in multiple ways. You can use local SEO to get noticed in your area. Your content can also help you bring in new business nationally or even internationally.
What Is SEO?
You've probably read something on the subject at some point. Or maybe seen something on Twitter or YouTube.
But people rarely talk about its purpose. So let's break that down just a bit to bring everything into perspective.
Google has one job. That job is to make its users happy. Seems pretty simple, right? That's the goal of every company. You make customers happy and they'll continue to use your service over and over again.
But Google's job is a bit more complicated. People change. Their tastes are constantly evolving as far as what they want to be served by search engines. What people wanted to see five years ago isn't what they want to see now.
The Importance of On-Page SEO for IT Businesses
When it comes to SEO, there are factors you can control and some you can't. Your on-page efforts are completely under your control.
Google needs to be able to crawl your website and get a basic understanding of what it's about, how fast it is, how friendly it is for mobile users, as well as many other factors.
There are multiple strategies an IT business can use to set up its website so it's attractive to both Google and potential clients or customers. First, take a hard look at your homepage as it is now. Do you clearly state what you do and why you do it?
All businesses in the modern era have pain points when it comes to IT. What are you doing that's unique? Make sure this information is front and center.
Testimonials are also really helpful to have on your homepage. Make sure to include names and companies if you can so these on-page reviews are viewed as real clients.
Secondly, make sure all of your professional pages are easy to find. Professional pages include an about section, contact information, as well as any kind of disclaimer or policy pages.
This is all part of having a proper site architecture for your website. Site architecture is another way of saying "menus". For an IT Business, your services and pricing pages should be the first thing potential customers see.
As great as having a blog is for content purposes, the majority of people that hit your homepage aren't there to read your blog. People that are there to read your blog will enter your site by clicking on the title of a piece of your content, so it's ok for your blog to be part of a drop-down menu titled resources or something to that effect.
Here is the menu structure of Tech Behemoth's website.
In the footer, you can find the professional pages as well as other helpful information.
Lastly, we should talk about content and why it's important for your SEO strategy.
People use Google by typing in a search query. Google delivers top-rated content based on its algorithm. One of the largest factors that help pair a Google search with the right content is something called a keyword.
Without a blog, it's highly unlikely that you will ever rank for the best and the most underrated keywords. This can put your company at a huge disadvantage considering many businesses are taking full advantage of what blogging offers.
When it comes to content, focus on delivering the right information at the right time. Every search query that goes into a search engine has a different intent.
Transactional intent is the most popular and most common, as it hits a target audience right when they're ready to make a purchase. Because of this, the keywords surrounding this intent are the most difficult to rank for.
Informational intent and commercial investigation are going to have keywords that are easier to rank for, as they target people who are at earlier stages in the sales funnel. It's vital to have content that hits every type of search intent and interlink appropriately to help drive traffic down the funnel.
The Importance of Off-Page SEO for IT Businesses
Off-page SEO is where a lot of magic happens. This comes from two main sources. The first is social media and the second is links.
If you don't have an in-house marketing team, you should look into digital marketing agencies to help you out in this department.
Link building is powerful. It's one of the most important parts of SEO for any business. But if you don't have any experience, you should outsource it to a reputable agency. If you insist on doing it yourself, then investing in some quality online marketing tools is a good idea.
A major part of Google's algorithm is the links that point back to your website. But why? Search engines think, and they're right, that if you have an authoritative and trustworthy website with quality information, people are going to link to it naturally.
So the more links that point back to your website, the more people respect you and your company. On top of that, the more authority and trust those websites have with search engines, the more power, or "link juice", they'll give your own company site.
When it comes to social media, most people think it's easy. It isn't.
Social media is perfect for building a brand, engaging with your audience, and pushing people to your content. Where most people fail is in trying to do too much by attempting to have a presence on every single platform.
In reality, it's best to find the ones that have the best ROI and focus your efforts there.
Having a profile link set up on these social platforms and sharing content is a great way to get some free traffic going to your website. This is another indicator to search engines that you're providing something that people want.
Wrapping It Up
And there you have it. When it comes to the importance of SEO for IT Businesses in 2022, it's clear that the best practices are similar to those across other industries.
What separates IT from other industries is how much work needs to be done and how many agencies are springing up to take advantage of these opportunities.
Luckily for you, many of them have yet to build a strong online presence through SEO. Take advantage of their ignorance while you can to help springboard your own company. Having a detailed SEO checklist that you can follow is also a good idea.
Thanks for stopping by and checking out today's post. If you enjoyed it, we recommend this one on how to manage your email campaigns like a pro for your next read.
Do you think SEO is important for your business?