A Comprehensive Guide of Visual Elements in Your Marketing Strategy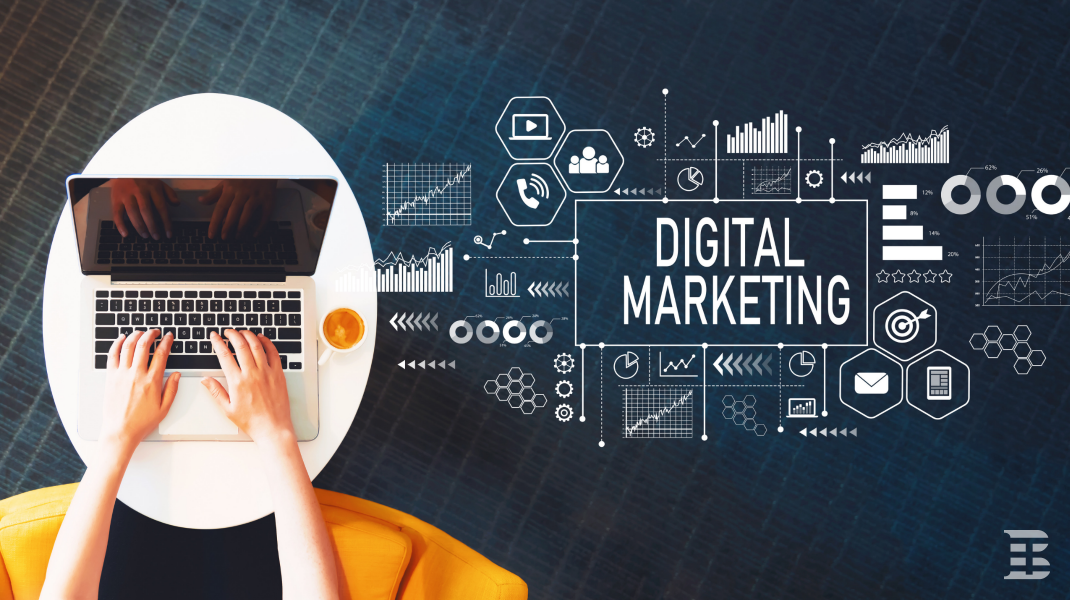 Visual marketing strategy is at the forefront of the business agenda for 2022. In today's digital-first world, technology enables us to tell more stories than ever before – in beautiful, bold technicolor. Sure, radio ads, podcasts, and other audio-based outreach techniques have their place, but visual marketing is where the big bucks need to be invested.
TikTok took the top spot from Facebook Messenger as the most downloaded app of 2020, with adoption rates up five times compared with 2019. This proves that mobile users are turning to social media for lighthearted, quick-fire video-based content as part of their daily lives. It's nothing short of a golden opportunity for company interaction with customers.
Social media is one of many fantastic locations for visual marketing. Research finds that 75% of users take action after watching brand videos on Instagram. This goes to show how incredibly influential eyeball-based advertising is!
Grabbing attention
As global economies get going again, the pace of life seems to be picking up – quickly! Consumers are rushing to make plans, go abroad, get married, and get spending again. As many of us rediscover hobbies, interests, and entertainment we used to enjoy, the time is ripe for brands to fill our heads with ideas.
Global travel, live concerts, in-person education, and so many more contact-based activities are now back on the menu for consumers. Businesses now face exciting new opportunities to branch out – and visual marketing is the best bet to securing bookings, sales, and subscriptions this year.
OK, you know visual marketing is key. But where should you begin?
Display it – don't say it
Infographics are an increasingly popular form of visual media for many brands. With an infographic, companies can show off research findings, retailers can demonstrate product success, and educators can depict important comparisons.
Not familiar with the "infographic"? It simply means a colorful design with pictures and writing to display some data. In fact, there are several infographics right in this very article! Using charts, progress meters, illustrations, and contrasting colors, visual teams can convey useful nuggets in powerful (and pretty) ways.
Think about it – if I put you in charge of hotel communication strategies and asked you to design some posters for the breakfast bar. What springs to mind? A red triangle with "Warning - HOT" next to the coffee machine, or perhaps a few symbols to indicate allergens in the buffet selection.
We communicate far more quickly – and effectively – with simple words, colors, and familiar images.
Many free tools are available online for creating infographics to use on social media channels, websites, emails, brochures, and more. Templates are available from Adobe and HubSpot. Piktochart, Canva, Venngage, Infogram, and others equip you to build custom infographics from scratch.
So you can craft impactful infographics in no time.
Time to invest in video
Video creation is a phenomenal way to connect the hearts and minds of brand audiences the world over. Cisco research highlights the rapid increase in download speed, conversion rates, device ownership, and internet traffic between 2017 and 2022. Faster download speeds plus a greater thirst for video content equals big brand marketing opportunities.
As a result, audiences are better able to access branded animated commercials video content via social media, video pop-up ads, and content embedded on websites. Such a flexible visual medium allows great scope for creative brand messaging as it combines typography (fancy fonts), videography (fancy filming), and illustration (fancy drawings).
Unlike traditional billboards and banner ads on buses, videographic content naturally gives rise to empathy-driven storytelling. While the latter often uses static images and simplistic copywriting, video can evoke far more subtle emotions and create more moving experiences.
Still not sure video is for you?
Despite its increasing popularity as a visual medium, video can still seem off-putting for many marketers. If your advertising team is struggling to get its head around the necessity of video-based marketing tools, perhaps it's due to some of the following common qualms.
When surveyed, almost a quarter (23%) of marketing professionals felt they did not have enough time to create and distribute videos as part of their regular work.
The second most common reason for reluctance was not knowing where to start – true for 16% of respondents.
However, with the wealth of guides and information resources freely available for marketing maestros, such excuses seem less and less valid. No matter your experience level, it's easy to digest a guide to effective video distribution strategies over a lunch break.
Alternatively, there's no shortage of professional video creation services available for marketing purposes. Outsourcing video marketing materials can be the best use of resources because your company is guaranteed a high-quality product in the right technical formats for sharing across your chosen channels.
Virtual reality creates real opportunity
While the market is somewhat smaller for virtual reality (VR) technologies compared with traditional social media, that doesn't mean companies can afford to ignore it. Around 18% of the US population is thought to have used VR at least once per month in 2021. That amounts to an incredible 58.9 million people – certainly a substantial audience
Companies that invest in VR marketing now will surely reap the benefits as the global VR market is set to explode in the coming years. Statista predicts the VR sector will be worth more than $12bn in 2024, compared with <$5bn in 2021. So while your company is investing in a virtual contact center, don't forget to lobby your finance project manager for virtual reality investment too!
While virtual reality equipment is not yet in every household, its novelty presents highly appealing – and relatively affordable – marketing opportunities. Several brands have combined in-person events with VR experiences as a bonus activity. Since UK fashion retailer Topshop invited visitors to try a VR water slide experience at its flagship London store in 2017, companies have built increasingly creative marketing campaigns in this space.
Now, creating VR programs in-house is a little on the ambitious side, even for the most forward-thinking of companies. Nissan and Lucasfilm Ltd. pretty much wrote the playbook for how to partner with a company on a VR marketing campaign. The companies co-created a VR space war game to promote the Star Wars: Rogue One film and Nissan Rogue car.
Thanks to "Battle Test: A Nissan 360-Degree Virtual Reality Experience," product awareness massively increased and sales of the eponymous vehicle shot up 50% compared with the previous year.
Influencer marketing gets your product in the spotlight
Time and again, research underlines the fact that consumers need to trust a brand in order to buy their products or services. In a social media age, this translates to influencer and partner marketing. Therefore, several increasingly important forms of visual marketing are emerging, including paid product placement, sponsored content, and peer marketing via brand ambassadors.
For instance, many "pet-influencers" amass tens, if not hundreds of thousands of followers who like and share their adorable portraits every day. This may come as no surprise, given visual content including pets, babies and family evoke strong feelings of empathy and are therefore always popular with consumers.
The above Instagram post includes the disclaimer "AD-gifted" after a comment promoting the dog's "cute" outfit and the particular brand that made it. The post attracts likes and positive comments from followers who don't seem to mind being "advertised to" in this way. The pet clothing company clearly appreciates the importance of customer reviews and building positive sentiment around its products.
Further discount codes are available on the channel's saved stories for other brands appealing to the same market sector: pet owners looking to spend on matching accessories for their dogs. The fact that the channel is already promoting products in this space is perhaps how the company found them in the first place.
An obvious drawback to this particular partner is the dilution of impact because it's surrounded by competitor brand promotions. On the other hand, this may strengthen the trust the audience has in the channel ('publisher') owing to the sense of neutrality created by the diversity of brands featured. This, in turn, may reflect positively on all brands mentioned.
Never neglect your visual marketing media
Hopefully, this guide has left you with more than a few ideas for extending the visual elements of your marketing strategy. Video, infographics, social media, VR experiences, and social media posts give rise to a diverse array of call-to-action designs.
Remember, the key advantages of visual elements: gaining and maintaining audience attention, empathy, and trust – fast. With clear storytelling, a well-timed distribution strategy, and the right partner promoters, your visual marketing is sure to shore up your sales figures.
While the past couple of years has been a rollercoaster of business changes for brands the world over, that's no reason for marketing budgets to be tightened. While company bosses need to increase DevSecOps compliance, renew malware subscriptions, and expand customer care services, digital marketing resources cannot be put on the backburner this year.
Would you like to read more about this?