Where are most of IT companies located in Germany?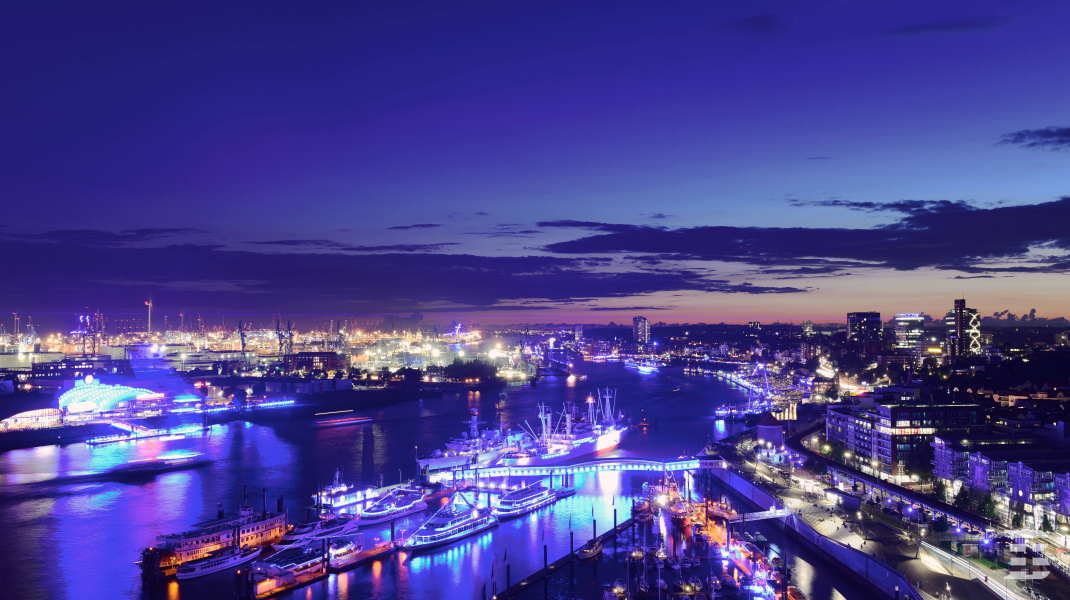 One of the most important sectors in Germany is the technology sector. The IT sector is a major economic driving force and generates tens of thousands of jobs every year. Many posts remain vacant due to the shortage of skilled employees. Nevertheless, the IT sector is good for revenue of 102 billion Euro.
There are multiple large tech hubs in Germany. Hamburg, Munich, and Frankfurt all have a strong presence in the tech sector. However, Berlin has the largest opportunities due to the huge number of start-ups located in Berlin. Above all, each tech hub in Germany stands for a specific tech division and is chosen by different tech companies. Here's how the largest tech hubs in Germany stand for
Berlin: Fintech
Munich: Mobility
Frankfurt: Fintech
Hamburg: Logistics
#1 Hamburg - a hub for big tech in Germany
As mentioned in our Tech Cities overview of Hamburg, Hamburg hosts tech behemoths like Google, Facebook, Twitter and Yelp. This results in Hamburg serving as a location for headquarters or home offices. Due to the amount of small- and medium enterprises, Hamburg is shaped as an IT hub. Furthermore, due to the strong start-up sector, Hamburg is a dynamic IT center as well. The following data shows the amplitude of the Hamburg IT sector:
There are over 8600 IT companies located in Hamburg 4,43 billion gross value is added, 4.9 percent of the total Hamburg Gross Value comes from the tech sector. With recent government investments totaling €3bn in the research and application of AI by 2025, Hamburg innovation is picking up pace. The combination of old- and new values is the one of the reasons for Hamburg's success. Hence why there are so many companies located in Hamburg.
Especially in times of digitalization, a physical meeting place is essential. You need a space where start-ups, companies, and science can meet, exchange ideas, create solutions and make important new contacts. Hence is why Logistics has created a tech hub in Hamburg, in order to further expand Hamburg's role in the industry. According to Payscale, the average salary is 49,000 euros per year.
#2 Munich - the heart of the German economy
Munich is the economic heart of Germany and one of the largest tech hubs in Europe. There are multiple big companies located in Munich. Apple, Google, and Amazon. Therefore, it is not strange that Munich is called the "Silicon Valley" of Europe As mentioned in the Tech industry in Munich article, 9% of all German start-ups are developed in Munich. Being that there are multiple large cities with high IT potential, this number is really impressive. Munich is the number 1 student destination in Germany.
Because of these universities and a high-quality talent pool, Munich has a great ecosystem for start-ups to develop. To help develop these start-ups, Munich has the Mobility tech hub available to help growth. The following stats show how big Munich has become home to over 1300 start-ups 114 local investors 15000 start-up jobs Start-ups created over 17 Billion in value since 2013 Munich clearly has a strong ecosystem for companies. It is no surprise there are many companies in Munich and Munich is the 2nd largest tech city in Germany.
#3 Frankfurt - The Big Fintech of the German Economy
Frankfurt is the 5th largest city in Germany. Frankfurt is the major financial center of Europe, with the headquarters of several large banks, such as the European Central Bank. With over 70000 employees, Frankfurt is a big financial city. It grows rapidly as a result of Brexit as well. Furthermore, it happens to be one of eleven European metropolitan areas, of which it has the 7th largest gross regional product of more than 120 billion Euros. There are lots of Tech companies in Frankfurt.
There are multiple factors that make Frankfurt a good place for your company. Over 25 high education institutions with over 200k students Central location in Europe and Germany Large airport Besides these factors, Frankfurt has a lively start-up scene. Hence why Frankfurt has a FinTech as well. On average, an employee working in the IT sector in Frankfurt earns 4070 euros per month, according to Salary-Explorer.
#4 Berlin - The European Start-up Incubator
Last, but certainly not least, Berlin. Berlin has one of the most diverse and inclusive start-up ecosystems in the world. It is ranked number 1 in Germany and number 2 in Europe as the most active start-up location. With large tech hubs like Factory Berlin, start-ups have a place to work in a shared workspace. No wonder 16% of all start-ups in Germany are located in Berlin. There are tons of factors that make Berlin a great place to work.
Good quality of life Availability of capital and funding Creative atmosphere International talent pool Besides this, Berlin has experienced rapid growth in the economy in recent years.
As mentioned in the City Profile of Berlin, in just 2019, start-ups received 5.9 billion dollars. The highest investments in Europe. This has resulted in many companies in Berlin that were founded there. The average salary in the IT sector in Berlin is 4360 euros per month, according to Salary-Explorer.
#5 Leipzig - A potential regional IT Hub
Within the last ten years, over 500 new IT companies in Leipzig have been established. Due to this phenomenal growth, the IT sector is the most flourishing economic sector in Leipzig. The Leipzig region has the perfect conditions for an IT company to become successful. This is due to the following factors: Rich talent pool Inexpensive offices Young, international environment There are over 1200 tech companies located in Leipzig.
Good for close to 15k employees. Ever since 2017, Leipzig's importance as an international IT center has been reinforced by its role as a digital hub. Furthermore, due to the combination of the location qualities and wide range of attractive sites, Leipzig is a unicum in both Germany and Europe. The infrastructure in Leipzig offers perfect logistical opportunities as well. As mentioned in our previous Tech City article about Leipzig, Leipzig is a great place for small businesses.
There are many public investment options available for both small- and medium-sized companies. The average monthly salary in Leipzig is around 3630 Euro, according to Salary-Explorer. This is lower than the other Berlin and Frankfurt, but closer to cities like Hamburg.
Forecast for the German IT Sector
All these cities have multiple similarities Rich talent pools Big funding and investments Great infrastructure For a city like Bremen, an upcoming tech city, the amount of funding and investments is key for the city to become a major tech hub as well. Furthermore, cities affiliated with the Digital Hub Initiative have a one-up as well. As a result of this initiative, Germany has one of the largest start-up ecosystems in the world. This is expected to grow over the years as well, making the industry even bigger than it is today. Today, there are over a million employees working in the ICT market, divided by over 94000 companies nationwide.
With all the ICT trade shows and the ICT sector is a priority in Germany, predictions are that the industry will keep growing and growing.
Would you add more cities to the list?