A Quick Guide to Effective Explainer Videos for IT Companies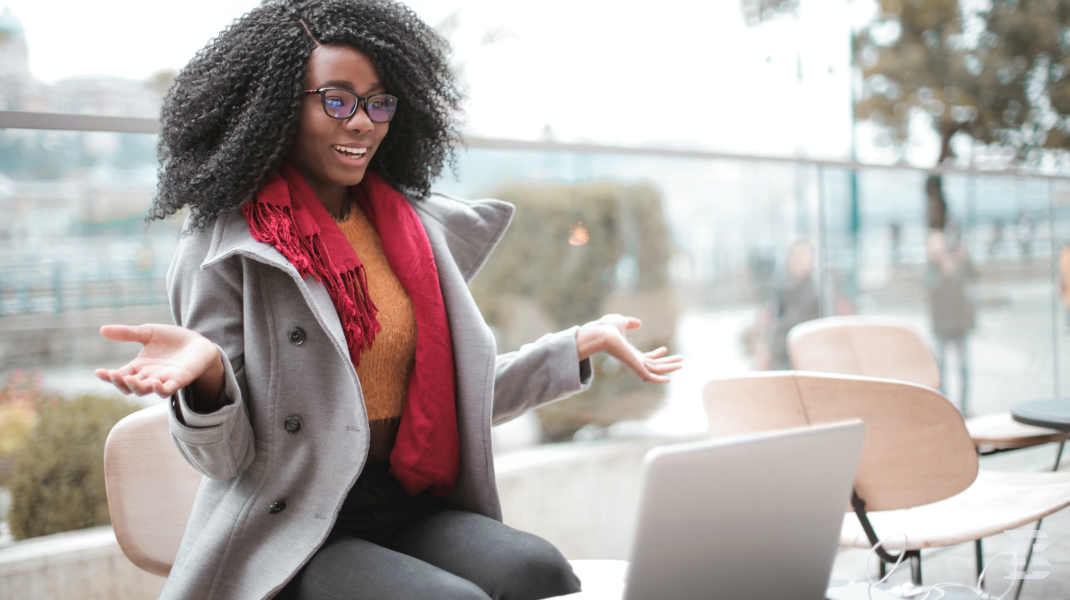 Modern consumers are said to have the attention span of a goldfish, so you and your team have to work extra hard to turn their eyeballs in your direction long enough to convert them into customers.
Using videos is an easier way to show your target audience what you offer and tell them why it is the best solution in the market for them.
Today, take a page out of DropBox's $48,000,000 explainer video and start creating highly-effective, easy-to-digest explainer videos that clearly communicate your value, boost conversion rate and give people a compelling reason to choose your company.
What are Explainer Videos?
Explainer videos are short, simple and straight-to-the-point videos that are primarily used to educate a specific audience about a company's products or services.
They are often between one and three minutes in length depending on the defined goal and are usually embedded on landing pages, product pages, service pages or other prominent marketing channels.
For many IT companies, explainer videos are used to instruct viewers on how to accomplish a specific task. For example, Nostra published this explainer video to show us major ad portals, CRMs, and CMS.
In other scenarios, they are used to educate users about industry-related topics or to introduce newly on boarded employees to software and systems used within the company.
Are Explainer Videos Effective for Business?
The short answer is YES. According to the 74% of people who say that they have been convinced to buy or download a piece of software by watching a video, explainer videos are effective for business.
For many reasons, video is an effective medium for both sales and engagement. People prefer video because it's easier to digest especially for complicated topics and tends to be more interesting than reading plain text.
How Do Explainer Videos Help IT Companies?
Explainer videos are a great way to communicate complex ideas to your target audience or build thought leadership in your industry. And when it comes to IT companies, explainer videos can be especially useful in demonstrating the value of your products and services.
Take these explainer videos from Panda Doc and Cisco as examples, both clearly communicate the value of each company's offering.
Here are some specific ways your IT company can benefit from using explainer videos:
Lessens the burden on customer success and support staff: Explainer videos for IT are an efficient way to answer frequently asked questions and cut down the time your customer experience team spends answering the same questions over and over.

Boosts search ranking for target keywords: When 90% of people say they discover new products on YouTube –the second most popular search engine– it goes a long way to show that video content can significantly boost your search ranking and increase web traffic.

Improves conversion rates: When used on landing pages, explainer videos capture attention and keep visitors engaged for longer which makes it easier to nudge them further down your sales funnel. Also, according to the stats, including a video in your email campaign can boost CTRs by up to 96%.

Simplifies internal communication: Explainer videos are great for the onboarding process or communicating how new and complex features work across cross-functional teams.
5 Types of Effective Explainer Videos with Examples
As we have established, an explainer video can be a great asset for your business whether you're a small startup or a large enterprise. We'll now explore different styles of explainer videos with examples that show how to use them effectively for your IT company.
1. Animated Explainer Videos: Suitable for digital products and services
A boring explainer video is bad for business and when you're addressing complex, highly technical topics, it's easy to get bored pretty fast.
That's why you need animated explainer videos. This kind of video combines animated characters with an engaging voiceover and a well-written script to give your explainer the spice it needs to capture and hold the attention of your audience.
Animated explainer videos could be 2D or 3D depending on your budget and preference. They're also highly customizable and ideal for explaining an abstract concept, online service, digital product or software. Take a look at this example by SimonData.
You can use a live-action video to show what your product looks like and how it works. If your product is a camera, for example, you can use this kind of explainer video to present your product and show the viewer how to set it up. You can also use it to showcase key features of your digital product.
Unlike animation, a live-action explainer video will include a real person in front of the camera verbally walking the viewer through the features and benefits of your product.
3. Screencast Explainer Videos: suitable for product demos
Similar to the way you would share your screen during an online meeting presentation, a screencast explainer video requires you to record your screen while working with a software or digital tool to serve as a reference for other people who might want to use that software for the same purpose.
If you have a device with screen recording options, you can easily create this type of explainer video.
4. Kinetic Typography Explainer Videos: suitable for digital ads
A kinetic typography explainer video is a type of video that uses animated text to tell a story or explain a concept. They are usually fast-paced and visually stimulating, making them ideal for online viewers who have short attention spans. They can also be highly effective in conveying a message or idea, also making them a popular choice for businesses and organizations.
5. Whiteboard Explainer Videos: suitable for long-form informational content
This kind of explainer video is a combination of hand-drawn illustrations and motion graphics. In this, a hand with a marker draws out scenes depicting what is being said by a voice narrator.
They can be versatile and used to call attention to detail, creatively map out problems and draw up solutions.
How to Create Explainer Videos for IT
A wise man once said that knowing is not enough, you must apply. So, as we round up this quick guide to effective explainer videos, we'll give you some tips on how to create an explainer video either by hiring a video production company or doing it yourself. If you're looking to create an explainer video for your IT company, keep reading.
Do It Yourself
Identify your purpose: Each one of your explainer videos should be tied to a specific purpose or objective. Do you intend to use your video to sell or educate? Are you planning to use it for internal staff or external training? Identifying your purpose prepares you for the next steps.

Research your topic: Even if you're an expert, it is important to research your topic before you start creating your explainer video. Leverage data to gain insight into what exactly your audience is searching for and what their major questions are which can be addressed with your video.

Choose a format: We've listed five different types of explainer videos and you're free to choose the one that is most suitable considering your purpose, budget and audience.

Write your script: A good script is the foundation of a great video. Ensure you create your storyboard to align keyframes in your video with your script. Address a specific problem, provide a solution, keep your message clear and close out with a strong call to action.

Create your media assets: An explainer video will be incomplete without all the essential media that gives it meaning. These include background music, voice-over, graphics and animation, screen recordings, video clips or images. Getting these can be easier with video creation tools like Adobe Spark, Loom or Biteable.

Publish your video: When your video is finally ready, sharing it with the world is relatively easy using sharing platforms like YouTube, Vimeo or Wistia. You can also use these as a hosting platform for your videos if you prefer to embed them on your website or landing pages.
Hire a Video Production Company (+ What to Consider)
Creating an effective and impactful explainer video requires skill, experience and sometimes expensive tools. While DIY works if you want to keep things small, it is advisable to hire a video production company if you want something fantastic you can use and repurpose for years .
Choosing one out of so many options out there can be daunting, so here are a few factors to consider:
Your budget: You need to find a company that fits within your budget and can deliver a quality product. How much can you realistically afford to spend on your explainer video? Once you have a number in mind, you can start to narrow down your options.

Your goals: Having a clear goal is essential if you want your video to be successful. What do you want it to accomplish? Do you want it to increase brand awareness or drive sales? Once you know what you want your video to achieve, you can start to look for companies that specialize in driving results related to that goal.

Your creative vision: You need to find a company that shares your creative vision and can help you bring your ideas to life. Make sure to look at the company's portfolio to get an idea of their style and see if it aligns with your vision.

The company's overall experience: A company with credible experience especially within your niche will serve you well. Pay attention to the quality of previous videos, ask about their process and ensure they can deliver in time.
In all of this, keep your audience in mind. Work closely with your chosen production company to ensure your video aligns with the needs of your audience. Remember, you know your audience and customers better than anyone else, so keep that in mind throughout the entire process.
Connect with Top Video Production Companies on Tech Behemoths
We've made the process of finding trusted service providers much simpler. Find the top companies providing video production services on TechBehemoths.
Would you like to read more about this?