How Much Do UI/UX Designers Earn in Oklahoma in 2022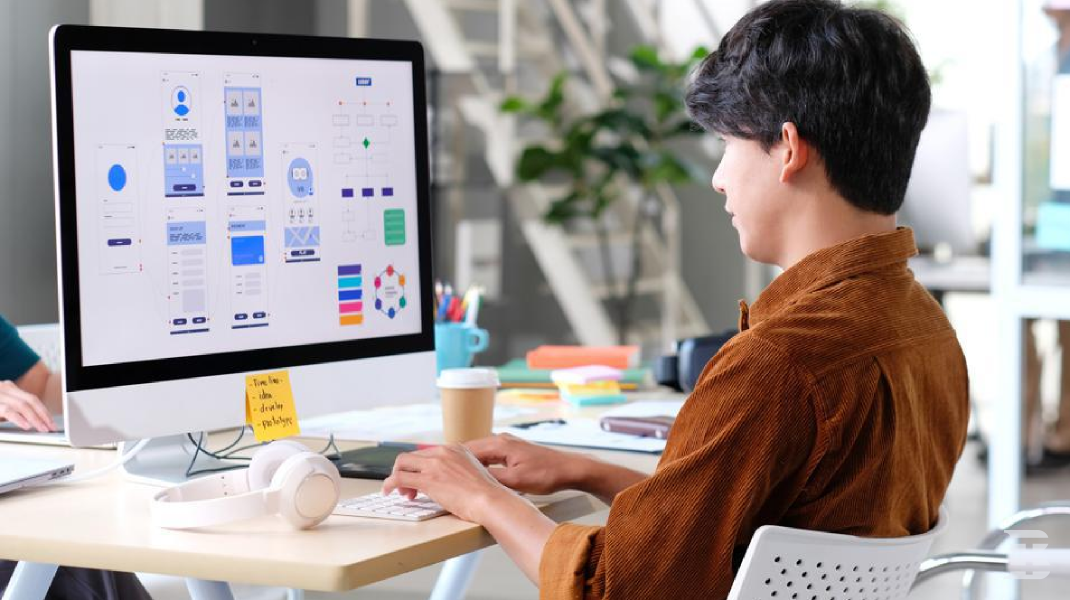 One of the most popular and at the same time demanded jobs in the IT sector is UI/UX Design. They are hired usually by Software companies and web agencies, but a UI/UX designer is needed also in marketing agencies and businesses of all types that focus on their digital presence.
In the state of Oklahoma, tens of thousands of UI/UX designers work for various companies in different industries. However, 76.3% of them are engaged in the tech sector which includes web design agencies, IT companies, marketing agencies, and others.
Considering the fact that these professionals are highly sought in the market for their services, we at TechBehemoths decided to research how much UI/UX designers earn in Oklahoma in 2022.
Average Salary of a UI/UX Designer in Oklahoma in 2022.
While performing the research, we decided to refer to 3 reliable and updated resources that measure monthly and even weekly the UI/UX Designer salaries in the state of Oklahoma, USA:
According to Talent.com, the average yearly wage of a UI/UX Designer in Oklahoma is $72,500. At the same time Indeed states that the average yearly salary for the same profession is $93,395. The data we collected from builtin is closer to the one from Talent.com as the source mentions that the average salary of a UI/UX designer is $77,500
Starting Wage of a UI/UX Designer in Oklahoma
Measuring the average wage of a UI/UX designer is not enough, as it strongly depends on how skilled and experienced a professional in this field is. That's why we decided to go further and explore data about how much would a UI/UX novice designer would get in Oklahoma.
In our research we relied on the same three sources and here's what we get:
In this way, builtin states that a novice designer in Oklahoma earns around $75,000/year while Indeed mentions a yearly wage of $80,096 for novice designers. Talent.com shares the most pessimistic view with a yearly salary of $65,395.
On average, a novice UI/UX Designer in Oklahoma earns around $73,407/year. This depends on the company, tasks, and workload as well as on experience. However, a novice UI/UX designer is considered a professional with 1-2 years of experience according to indeed.
Top UI/UX Designer Wages in Oklahoma in 2022
Similar to any other job, there are those who are top-paid professionals, in our case UI/UX Designers. Using the same three resources, we explored and gathered information about the highest possible salaries a UI/UX Designer earns in the state of Oklahoma.
The best-paid UI/UX designers in Oklahoma earn considerably more than middle or junior designers, and this encourages novice designers to pursue their careers.
According to builtin, a top UI/UX designer in Oklahoma earns $80,000/year. Indeed mentions that the same professional with more than 12 years of experience earns $124,267/year and Talent.com rates top UI/UX designers at $105,870/year.
On average, the top salary of a UI/UX designer in Oklahoma is $103,379 which is $30,000 more than a novice UI/UX designer gests.
Above Salary Benefits UI/UX Designer get in Oklahoma
On top of their wages, UI/UX designers get a series of bonuses, that by the way weigh a lot when choosing a job.
Here are a few examples of benefits:
Hewlett Packard comes with benefits such as Dental Insurance, General Health Insurance, Work Flexibility, and also Paid Time off.

Benefits for UX designers at Vanguard include parental leave, health saving accounts, and stock options along with tuition reimbursement.

Other companies from Oklahoma also provide a series of benefits beside the pay. Among the most popular are:

Employee assistance programs

Disability insurance

Retirement plan

Unlimited paid-off time

Vision insurance

Work from home
In some cases, the net value of the benefits is equal to or greater than the salary itself, depending on the company, experience, and contract type.
Would you like to read more about this?