Interview with Danilo Piech - Managing Director at Kinky Illustrators Agency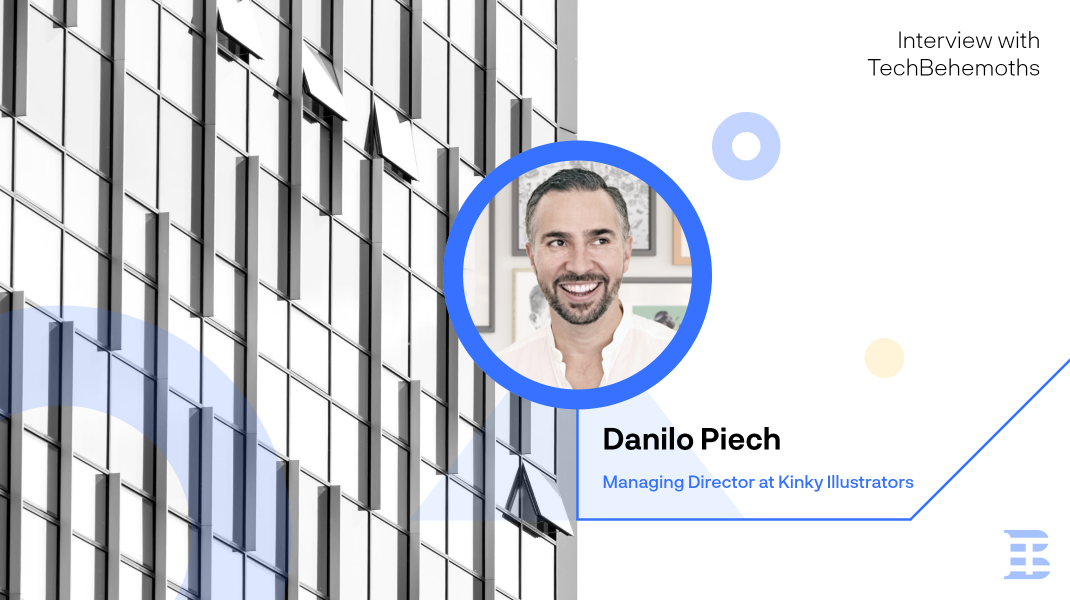 Today, our series of interviews is opened by Danilo Piech, who is the managing director of the sought-after representative office for illustration - Kinky Illustrators Agency - based in Berlin, Germany. He talked to us about trends and the current development of illustrations in the advertising market, in marketing and his goals.

Hello Danilo, it is a pleasure to meet you today and thanks for accepting our invitation.
Please introduce yourself briefly.
My name is Danilo Piech, I work in Berlin, I am an entrepreneur, lecturer, digital transformation consultant, designer, artbuyer, photographer (ret.), managing director of the illustration agency Kinky Illustrators Agency (German: Illustratoren Agentur) and co-producer of the interview format Empower your Skills. As a child I started drawing at an early age and later optimized it further in a drawing course. During this phase of my life, my passion and interest in putting my ideas on paper in my head developed.
After school, I always wanted to go into the creative profession. I have always been creative, curious and have retained this virtue to this day. This has developed with age and I have begun to ask many questions out of interest, in order to better understand contexts and problems and thus find suitable solutions. But also to question the status quo of a strategy, a process, an idea or an entrepreneurial orientation, mostly in the role of an Advocatus Diaboli. I then increasingly consolidated this with the co-founding of my first company and also in my further career as agency managing director of a digital and advertising agency wepublic GmbH (formerly Kinky Berlin), which I co-founded.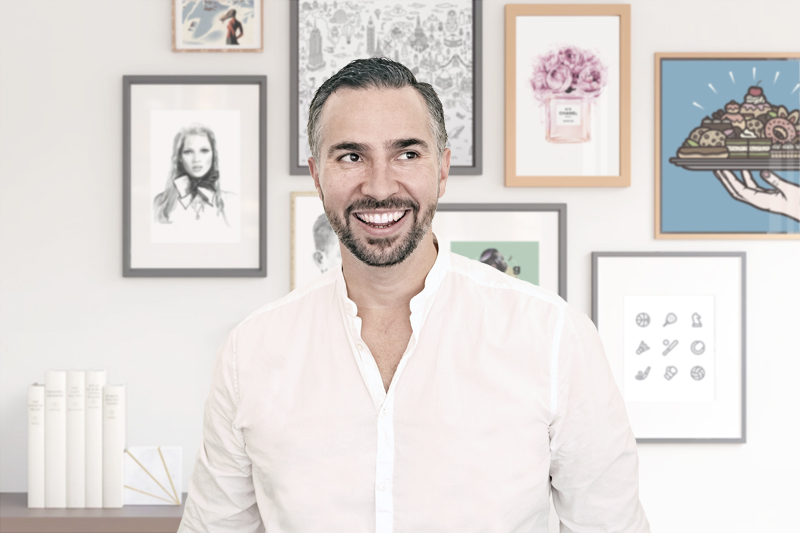 Thus, it was possible for me to support different clients and brands, such as Media Markt, IMG, Google, BVG, Gravis, Cyberport, KPMG, Roland Berger, SOS Children's Villages, Jo Malone, Bosch, VW, and many more in my advisory role on strategic & creative issues. In addition to my work as an agent in the field of illustration, I have also built up in-depth knowledge in the field of digitalization and the development of digital products and solutions over the years. In my work as a lecturer, I enable people for digital, virtual, location-independent team collaboration and familiarize them with the most important tools for digital working, in a digital world.
How did you get into illustration?
In the year 2000 everything had its origin. At that time I was intensively involved in the design & creation of print media alongside my training as a photo designer at the Lette Verein Berlin. I noticed works on the street by the French graffiti artist Mode2, when I was part of the hip hop movement and DJ or album covers of Ibiza house compilations illustrated by Jason Brooks, who was known for his beautiful women and men and for his distinctive, unique style, which was later copied many times.
At that time, and still today, there are a variety of collections in the form of design books with logos, fonts, photography, art, product design, architecture, interior design and illustrations that inspire me. Somewhere along the way, this trend of curation evolved away from books and onto the internet.
My passion for beautiful things turned into a sort of collecting passion. I began, even before Pinterest saw the light of day, to categorically save inspirations from this spectrum of design sources locally on my computer according to specific criteria. My desire to collect beautiful things that I personally liked or that inspired me increased over time. At one point in Berlin Mitte, while riding the tram, I discovered a large illustration in a fashion store on Veteranenstraße across from Volkspark am Weinberg. I was so enthusiastic about the kind of illustration and the motif that I went into the store and asked the owner who this picture was from. That was the birth of Kinky Illustrators.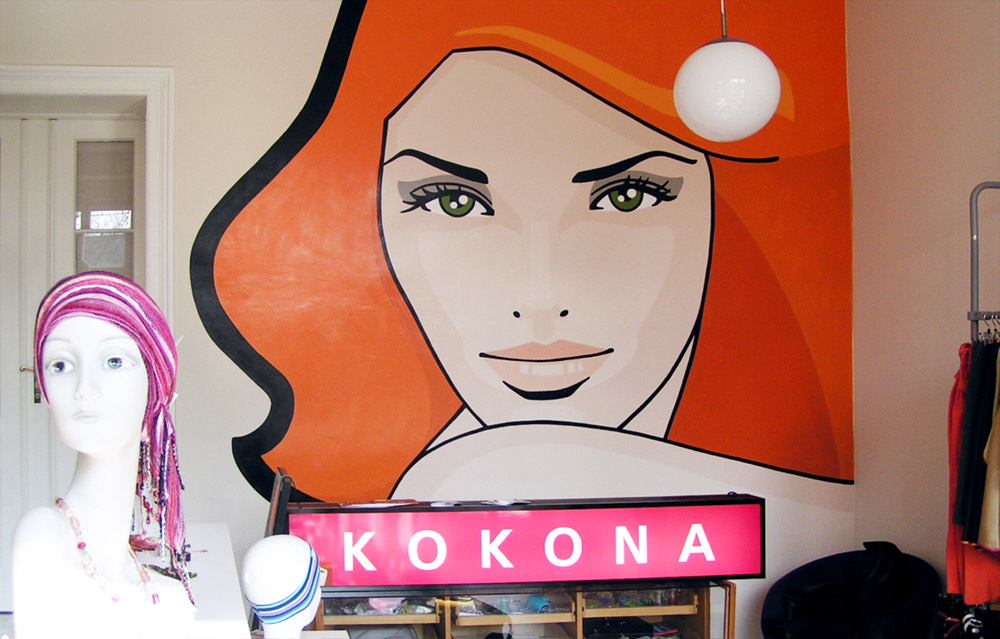 Former fashion store Kokona, Berlin Mitte - Illustration by Philippe Zwick Eby
So then I developed my skills and trained my eye more and more over time. I started curating and developing my own portfolio, with the goal of discovering outstanding illustrators of the world to market and making them visible to the public. Always with the ambition to discover the unusual and previously unknown. I wanted the illustrators I curated to grace books, posters, campaigns, commercials, products, album covers and more. As a result, in my role as a web designer at the time, I designed my own Adobe Flash website and programmed it with Actionscript. Thus Kinky Illustrators was born and accessible worldwide. Shortly after that I got my first orders for BamS, Zeit Magazin, arte Magazin, Manager Magazin, Business Punk, as well as many other orders from Germany, Switzerland, and, Austria.
Since 2015 you run the illustrator agency Kinky Illustrators? What exactly do you do, or what exactly can be understood by an illustrator representation?
We represent diverse illustrators from different countries. We curate our pool according to different criteria. In other words, we only select certain illustrators who meet our requirements. In doing so, we select based on exceptionality, stroke, style, make, technique, commerciality, zeitgeist & trend, personality, communication skills and reliability. It must be obvious in which style the illustrator has his strengths, that is: which style makes him special. This is very important for us, that one can recognize a kind of red thread so that it is also easier for customers to find orientation.
We take care of the marketing of the illustrators, acquire orders, conduct the negotiations and handle the contract processing such as administration, project management and billing. In summary, our primary focus is to bring illustrator and client together so that it results in assignments that benefit both the illustrator and the client. Categorically, we cover the areas of children's and young adult books, advertising, product design, magazines, storyboard drawings, animation, and graphic recording.
What are the benefits of working with you, both as a client and as an illustrator?
As a customer, you benefit from our many years of experience in this area. We can advise customers specifically on the basis of their requirements and recommend a suitable illustrator for their project. In doing so, we point out pitfalls in a project, clarify legal frameworks. We have already validated the illustrators, which gives the customer more reliability and security. We can also offer alternatives if the customer needs something quickly and at short notice, as the customer is often not familiar with the market or sometimes would not know how to find a suitable alternative and where. We are specialists in this and can draw from our pool.
In addition, the customer also gets pre-selected illustrators from us, which means a time investment that the customer saves.As an illustrator, the main benefit is that we bring each illustrator additional clients and new projects, which are often from a target market that is not their residence or home country. In addition, we take care of administrative tasks that, if done by the illustrator himself, would require more of his time. In summary, it can be said that this makes the illustrator's work easier in the form of time saved for the creative process.
In general, what are common challenges in project business and working with clients?
The biggest challenge is meeting clients who have no previous experience with the creative process surrounding the realization of an illustration. Here, there is often a lack of understanding and imagination about the complexity or the work process. As a result, few customers succumb to the belief that everything can be done so quickly. The best case scenario is to work in phases in which the customer is involved at an early stage. In the design phase, the customer can quickly get an idea of the image structure, which objects are positioned how, what the background looks like, and in which image format the composition will appear and how.
In the design phase, the illustrator delivers a simplified pencil drawing or a digital line drawing, in the form of a preliminary sketch, from which the final motif becomes unmistakably clear to the customer. At this stage, the customer can easily communicate his ideas and requests for changes. Once the customer is satisfied, the design is finalized and colored in the desired style. In the final drawing and coloring phase, only minimal changes can be made or, if necessary, minimal color adjustments can be made. Corrections are generally limited to 2 correction loops. When working in a hybrid process (analog+digital), it is often easier to make certain corrections afterward than when the illustration is produced in a pure analog process.
Medium and technology are often the limits. In the digital process, you can illustrate layer-based, which must be defined in advance, as this can also be more elaborate in part, but offers more flexibility for changes.
The briefing is particularly important. A detailed briefing is a be-all and end-all. However, there are also some customers who have no experience in how to create a briefing properly or how to create a briefing at all and what the components of a briefing are. A briefing specifies exactly what and how it is desired by the client, the subject description, the objective, the illustration format, moods of examples in which direction one envisions the visual concept, in which style, with which color scheme and, if necessary, also with layout examples of future application scenarios, e.g. how should the illustration be integrated in the packaging design, in which illustration format and at which position.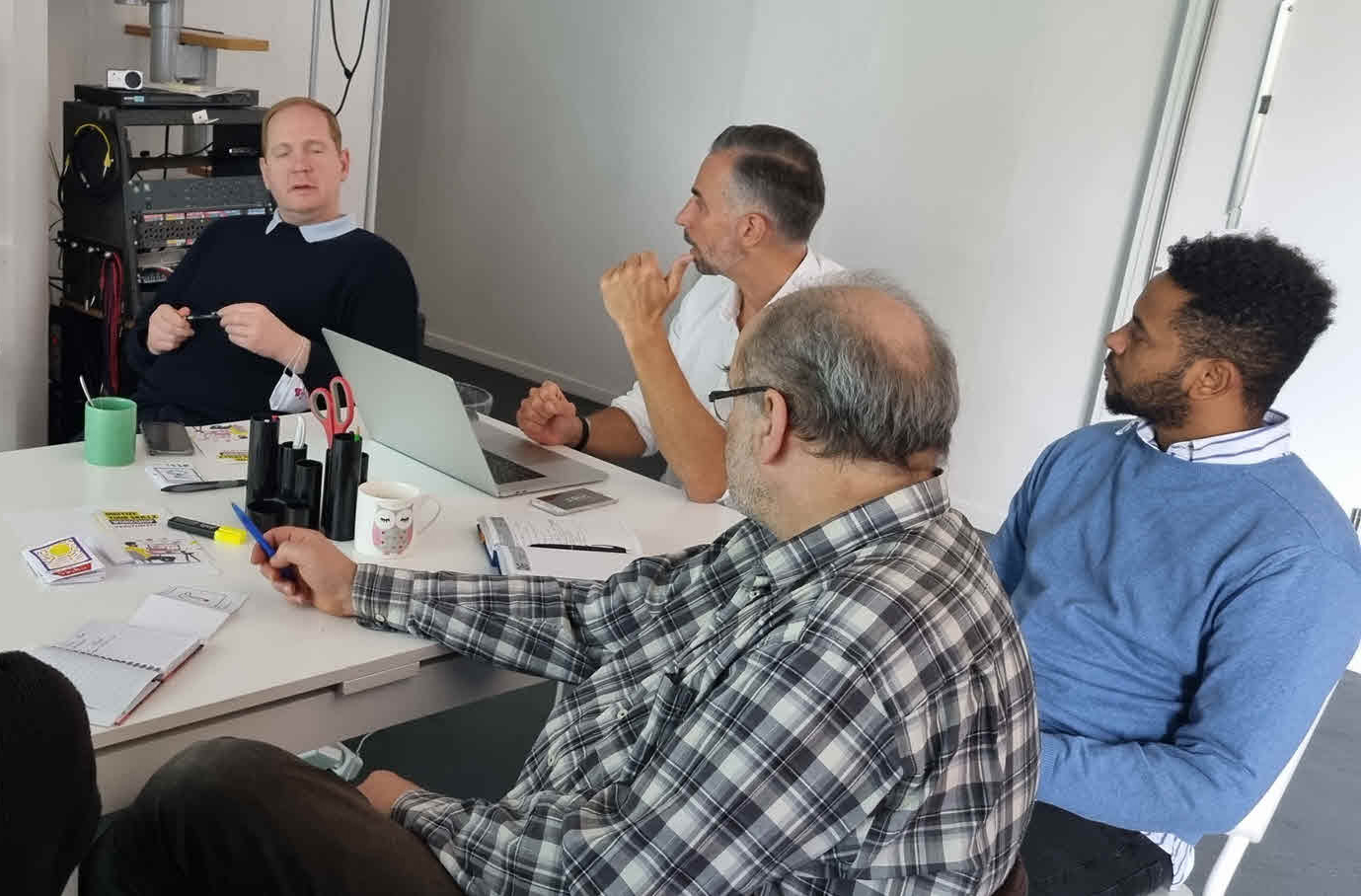 The briefing defines the customer's expectations in written and visual form and creates an understanding on the part of the illustrator in order to be able to estimate the effort involved. If a briefing is missing, this can lead to misunderstandings on both sides in the worst case, since the parties often have a different picture in mind than what is actually desired. This can lead to inconsistencies, as there is no binding basis for the work and everyone starts from their own personal point of view and understanding. In such situations, there is often no agreement. Briefings are therefore indispensable, also to enable the illustrator to make a realistic estimate of the work involved in accordance with the requirements. A good briefing is easy on the client's budget because it clearly defines the illustrator's effort and makes it binding.
Another problem is that there is often a lack of appreciation for illustration or art, as many think that "it's done quickly" and can't actually cost that much. Some customers are not willing to reward the effort accordingly and value the work accordingly. Each illustration is a unique piece that is tailored to the wishes of the customer. That is craftsmanship and costs money. Individually produced illustrations are not off the peg and cannot compete with the prices in image databases. They also can't, because in image databases the customer doesn't pay for the effort of creation, but only for a specific license to use a work for a specific purpose.
In the best case, if the customer cannot draw on his own experience, he will seek advice from an agency or an art director, who will then prepare the briefing for the illustrator on behalf of the customer. The art director or concept designer are often people who also develop the complete visual concept for a client and know exactly how it works.
How has illustration changed compared to the past?
A whole lot has changed. Digitization has opened up a lot of new opportunities in illustration, as it has in other industries. Digital devices like tablets, drawing pads and software have opened up the market to even more people who didn't have access to them before, similar to what happened with digital cameras, because it was simply too expensive for them to buy drawing equipment, such as brushes, paint sticks, colors and other accessories. Especially when you start learning the craft or art, it can cost a lot of money until you eventually achieve the desired result. Also, access to knowledge transfer in the analog world was not as easy and convenient as today, where you can get free explanatory videos or tutorials via YouTube. This has opened up new opportunities for many people that did not exist in this form before.
Access to a creative world via free or inexpensive apps, in combination with an end device that one often already owns anyway, has also strengthened the trend. A trend in which trying out, testing and practicing costs next to nothing except for the time involved. The Internet and mobile devices have made their way into regions of the world where it seemed inconceivable that there would ever be a need for artists in that region. This development, in tandem with globalization, has fostered talent that previously had no access or was once hidden in plain sight. The inexpensive experimentation and versatility of apps, such as ProCreate, have created new opportunities to visualize subjects in ways the world has never seen before. And that's what makes it so exciting.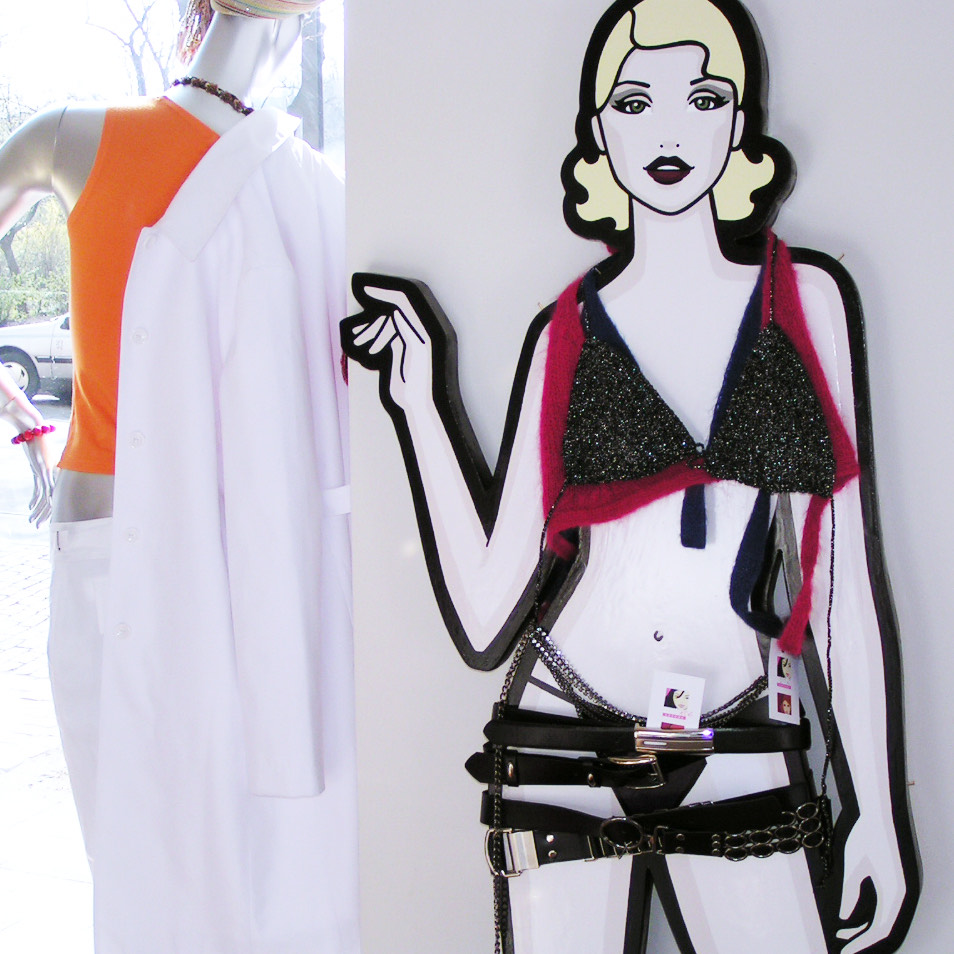 What are the current trends in illustrations? What styles are in demand?
Different trends have always prevailed over the course of time. Even today, there are a variety of trends in illustration that have a wide range of causes. Among them are:
The abstract illustration or even the geometric design,

character illustrations in UI design,

the use of retro color palettes,

of pastel and mood colors,

the simplified illustration with the use of flat colors and a limited color palette (especially in product design),

line drawings and minimalism,

the hand-drawn illustration,

the use of textures,

the 3D illustrations,

the neon illustrations,

the isometric

illustrations,

the paper cutout collages combined with photography

and the packaging illustrations with an eye for detail,
Just to name just a few. Many trends are created primarily through digital products, such as websites, mobile apps, or product packaging. The goal is to visually stand out from the crowd and arouse curiosity to create uniqueness and originality.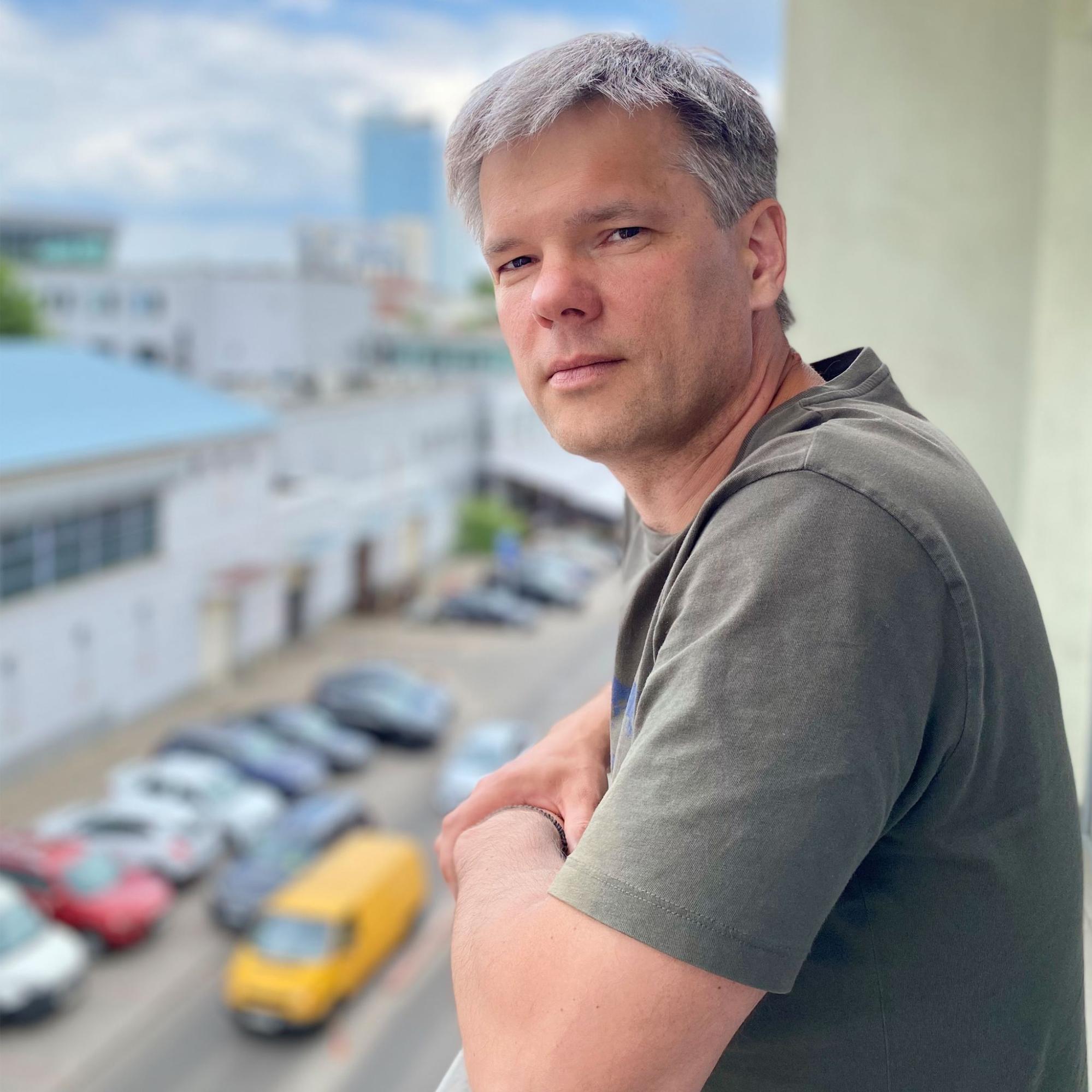 What illustration styles do you cover?
We actually offer almost all styles.These include but are not limited to: 3D, Acrylic, Art Deco, Calligraphy, Caricature, CGI, Character Design, Collage, Comic, Digital Art, Doodles, Engraving, Fashion Style, Graphic Recording, Icon Design, Lettering, Paper Art, Patterns, Pencil Drawing, Photorealism, Retro, Storyboard & Layout,Street Art, Tape Art, Vector, Typography, Mural / Wall Art, Watercolor, Hidden Object, Woodcut, and many more.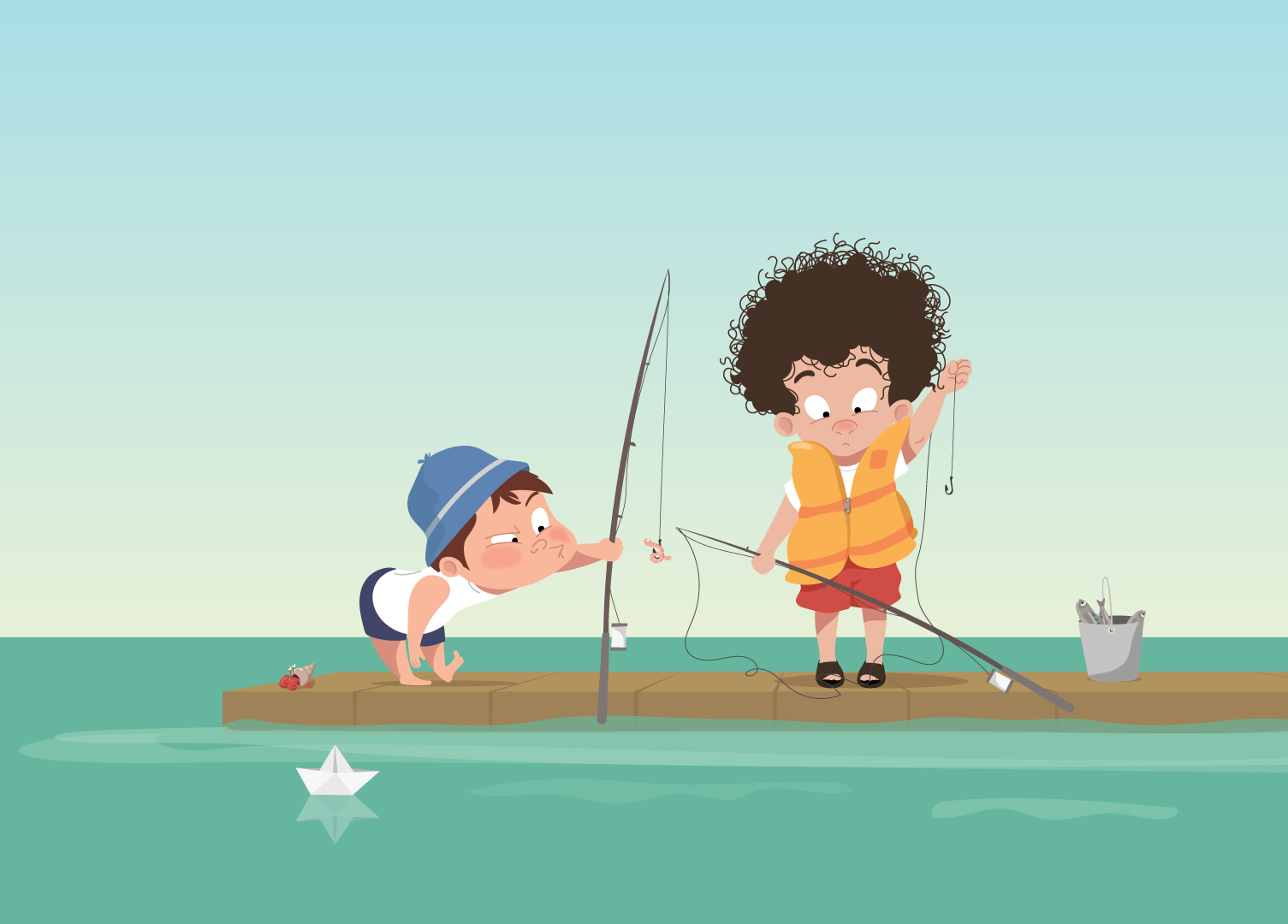 What can illustration be useful for?
Illustrations are a visual way to present the content of a written text pictorially through aesthetics, harmony and graphic expression or to explain or clarify something visually. But also to better sell the content of a book or to generate emotions and desire in potential buyers. Today, illustrations are preferably used, especially for digital products, to explain complexity or functionality of products in a simplified way or to create a modern look. The following also applies to illustration: pictures say more than a thousand words.
What does an illustrator need to bring to work for you? What advice can you give to be successful as an illustrator?
In the best case, an illustrator should be unique or at least have developed his own signature in a known style, which also shows that the style can be perfectly realized by him. The differences lie in the details and can often only be distinguished by a trained eye. One can very well recognize a talent and distinguish it from an artist who tries to adapt a stylistic or a technique. It is important, as with businesses, to create some sort of recognition that stands for an illustrator, such as Murro.
Murro has developed its own signature with its style (digital art) and characters. In addition, an illustrator should be open-minded, communicative, reliable and, in the best case, fast. In addition to style, a lot goes into technique, line, color and shape. Depending on the style, this is another area where you can stand out from the crowd. The important thing is that an illustrator must have a feeling for the spirit of the times and the gift of adaptability. If he doesn't succeed in this, he won't stay in business for long or at least will have a hard time convincing new clients. The motto is to stand out, and you can do that even if you're not famous.
What are your favorite clients or industries to work with and why?
Actually, there are no favorite customers. Every customer is interesting. Industries that we would like to work for are more so. But if you reduce the term favorite customer to the execution of a project, then favorite customers would be customers who are familiar with the value creation process, have an appreciation for the work of an illustrator, know how to create a briefing, and work in a well-structured and organized manner. It is important and helpful for the whole process to work together constructively and as equals. Looking at industries, we like to work for the advertising and publishing industry, for consumer brands, with clients from the fashion industry, the automotive industry, from the luxury goods industry, the travel industry, the food industry, or with architects and interior designers. But we don't limit ourselves to that. They are simply topics that we find particularly exciting and interesting, especially with a view to illustrative results.
You are versatile and talented. In addition to your illustration agency, as a digitization expert, you also advise customers on the digital transformation of their companies. You are active as a lecturer in the funded training program "Digitize Your Skillz", which is funded by the European Social Fund and the German Senate Department for Integration, Labor and Social Affairs within the framework of the district alliances for business and labor, in order to pass on your knowledge and experience. In addition, you recently launched the interview format "Empower your Skills" together with a partner to inspire and motivate people to activate their skills to follow their passion or find the calling in their life. Maybe you can tell us a bit more about this?
Sure, I'd be happy to do that. The idea for "Empower your Skills" is still relatively young. The format was founded in 2021 and is planned as a bilingual online video interview magazine. We want to portray different, international and intercultural personalities. We want to cover the complete range of personalities, from young to old, from poor to rich, from unsuccessful to successful, from uneducated to educated and from unknown to prominent. The idea is to confront these people with the same questions over and over again - with the goal that each of these personalities shares their own view or their own story with the viewer. In doing so, they talk about their skills, passion, motivation, life goals, visions, desires, their failures, and about societal pressures, self-discovery, as well as challenges in their working lives.
Our mission is to offer each person inspiration, motivation, orientation and suggestions to develop and use the potential of their individual abilities. In doing so, each viewer should decide for themselves with which statements of the protagonist they identify most or where they can take away the most for themselves personally. Our ambition is to support people in becoming happy in their private and professional lives. We are convinced that everyone should do what they do best, or in the best case, what they enjoy the most. If we may briefly make an appeal here: Any reader who resides in Berlin, is multi-talented and enjoys sharing their experiences with others is welcome to contact us. We are constantly looking for new interesting personalities to welcome as interview guests in our studio.
What would you say: Are you a business person or creator? Do think in our current (social & world) environment, is it possible to combine these two?
I am both. And that's a good thing. I am creative and visionary. That gives me new perspectives, opportunities and ideas that are needed to make the business work and, in the best case, successful. But I'm also a business person, so I can give creativity a framework and a structure in which it can flourish. I think it's even important to be able to combine the two, or if you have the qualities in you. This broadens the view.
But do you think the world needs more creators or business people? What would be a healthy ratio from your perspective?
It's really hard to find a reasonable answer to that. I think, as with everything, a balance is important. Accordingly, a 50/50 ratio would be an approach so that things, similar to the Yin & Yang principle, are in harmony or evenly balanced.
Speaking about this, what is your perspective on corporate culture today? Do you think it is important and why? Or is that just something esoteric?
That's a very good question. Yes, there are indeed entrepreneurs or CEOs who believe that a corporate culture is something esoteric or something spiritual similar to a commune or similar to a sect. From that thinking, they can't do anything with it. It is difficult to make them understand what added value a corporate culture actually brings to the company and especially to the employees. Do I believe that a corporate culture is important? Absolutely! A corporate culture is the most important foundation and basis of any company and is based on a system of shared values. In a corporate culture, social norms, attitudes and symbols influence how decisions are made within an organization, how employees feel, act and engage. In short, this is where the values of togetherness and how to work are defined.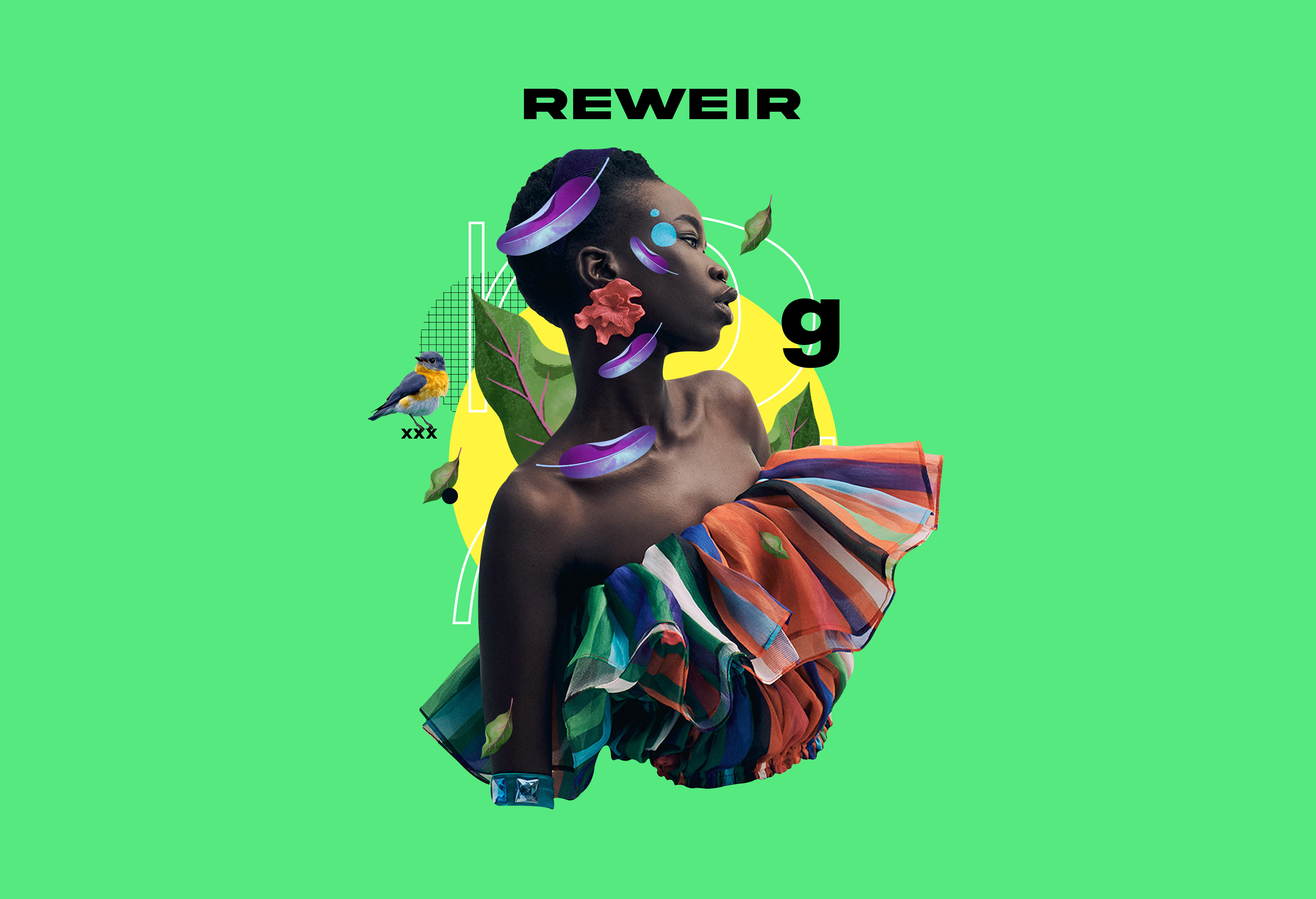 Furthermore, the corporate culture determines how relationships between employees and customers are formed, how leadership is exemplified and how decisions are made. A culture is like the character of a company and runs like a red thread through all levels of an organization to the topic of error culture, about feedback culture, dealing with conflicts, the way of working, the way of getting along, the code of conduct, the way of dressing, the way of talking to customers, the way the workplace is designed, which freedoms or amenities one has, the identification of employees with the company, the willingness to take risks, dealings with the owners, family friendliness, communication behavior, status, rules, vision, mission, strategy, all the way to the appreciation of performance and commitment. A culture must not only be defined in a manifesto or in a company bible. Above all, it must be exemplified by the founders, the management or the executive board, and lived by all employees. This is the only way to create a culture that is authentic and visible. A culture that is only based on lip service will fail.
I have a lot more questions, but for the sake of time and intrigue, I will ask you two more questions. If you would meet Jeff Bezos next week, in what circumstances would you want that to happen and most importantly, what would you ask him, or talk about?
I would like to meet him in the sold-out Olympic Stadium before a soccer match directly on the soccer field, to which I would also invite various Amazon merchants whose existence he has destroyed. I would ask him in front of the audience why a company like Amazon, which has grown so big with its partners in a mutually beneficial partnership interaction, is booting partners out based on data, installing Amazon Basic products, some of which are produced at the same production facilities of the previous partners and sold through the marketplace at a fraction of the money the partners normally offered.
Why? Why do you have to squeeze the last drop out of the lemon when you already have everything anyway? Why put partners with whom you have grown up together at a disadvantage now and treat them that way? The marketplace is based on a win-to-win situation. Amazon has benefited from the diversity of merchants' products and continues to do so today, and merchants have benefited from Amazon's reach and their marketing. That's called a partnership.
Very interesting answer! Totally unordinary yet thoughtful. And this is more complex, but I know you have the capacity to answer - how do you see humanity and our lives in 2030? This is just 8 years from now. Both from a social, economic, and cultural way.
That is a really difficult question. There are various perspectives that one could look at on this, which is far beyond the scope here. But looking at the job market, humanity will become more individualized. A career path of 40 years in one and the same company will no longer exist at some point. In the future, companies will only be brand shells without employees, which will primarily work with freelancers.
Flexibilization in society will continue to increase, which of course, like everywhere, will have advantages and disadvantages. We will be overwhelmed by waves of refugees moving from the southern part of the globe to the northern part of the globe, as global warming and natural disasters deprive some people of their livelihoods, which will consequently lead to the intensification of social conflicts in industrialized countries. In addition, the well-known social media will have played its part in further dividing humanity. The English language will continue to make inroads in various countries and distinguish itself as the world language that is spoken everywhere.
Last, but not least. Is there an ambitious goal in your life that you would like to achieve and where do you need support?
Yes, definitely. In the future, when I achieve my business goals, I would like to build schools in regions of the world that have no or insufficient access to education, in order to install knowledge in the young generations of these countries, to enable them to defend themselves in their own future against injustice and oppression, to know their rights and to be able to fight for them in full awareness.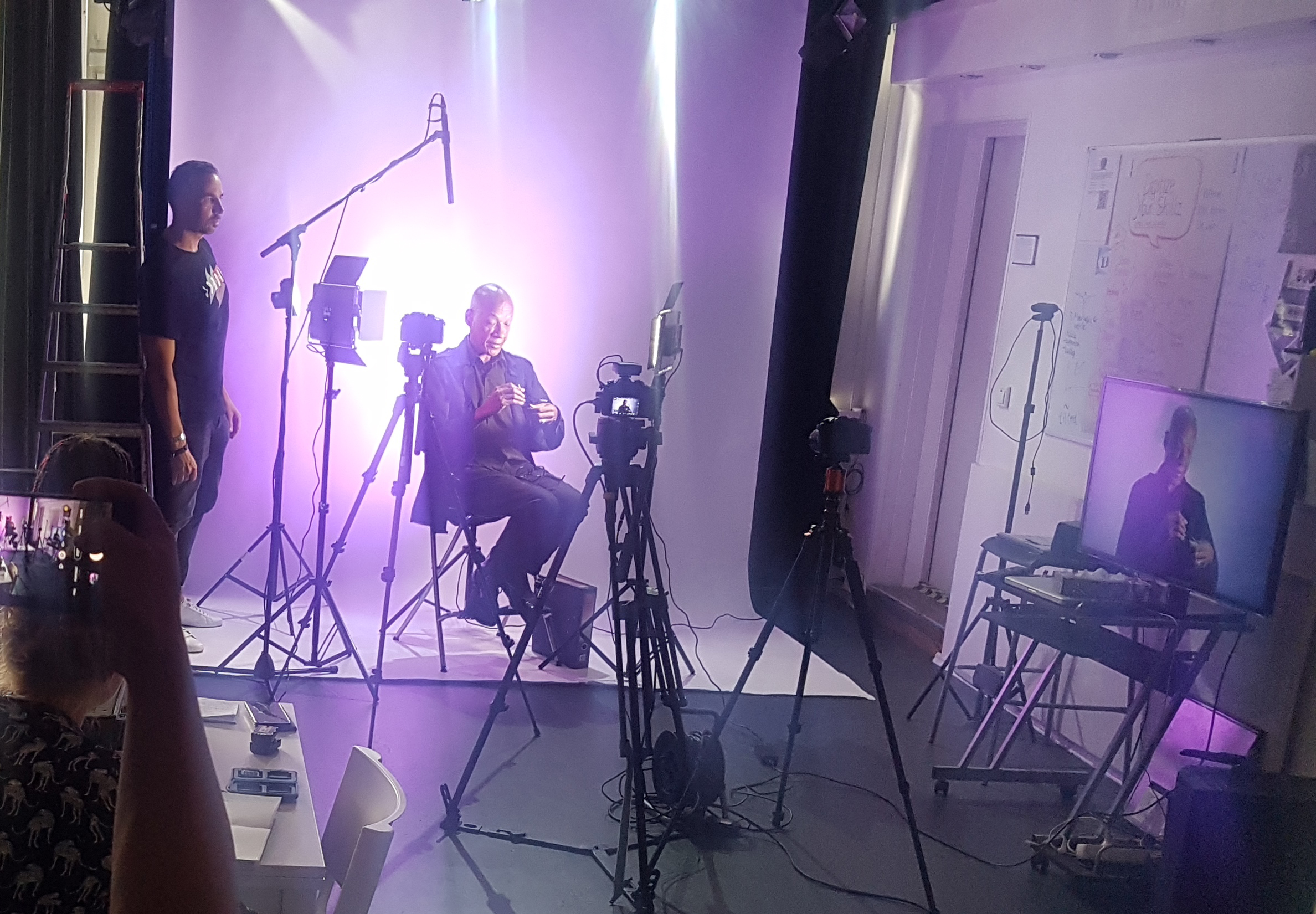 Thank you, Danilo. It was a pleasure to talk these topics with you. Hope to see you soon again and we all wish you best of luck with your endeavors. And for our readers, feel free to reach out to Danilo for future cooperation or ideas exchange.
Currently, he is also looking for a technical co-founder as CTO, preferably in Berlin. If you are interested you can find more information here. You may also want to check their Instagram account.
If you feel you may have an interesting story to share as well, or know someone with a good one, please reach out to us and will do our best to expose it. Until the next time!
Did you like the interview with Danilo?