Why We Still Need Effective Leadership for Remote Working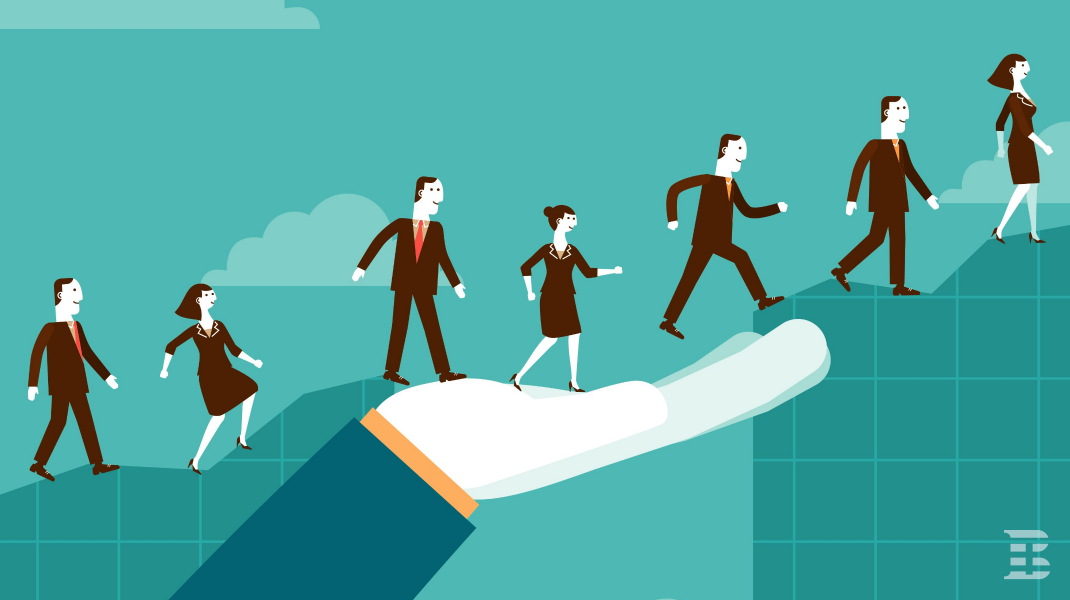 For many companies, their office hasn't been the same since 2020, with remote working offering employees greater freedom than they once had. Staff can stay at home all week and avoid the commute, or with hybrid working patterns they can mix and match to suit their schedules.
All of a sudden, it now feels like work has become a lot more casual and there are fewer boundaries than there once were. From jumping onto a video conference call in a t-shirt or hoodie to offices often running at about half their capacity, things are productive yet flexible.
But just because the office environment seems less structured doesn't mean companies should lose touch with effective leadership. We still need effective leadership and it's arguably more important in a modern remote working environment than ever before.
The new normal
Perhaps it's because companies realised that their staff were still productive when working from home, or even more so in some cases, but remote and hybrid working is here to stay. Staff save money by doing fewer commutes to work while they also are less inclined to buy lunch when working from home.
In the UK, given that the average cost for commuters in London is £122 per month, and increases to £305 a month for those who live outside but work in the city, there are significant savings to be made by remote working. Once employees were able to work from home, that appetite for a better work-life balance remained, even when it was no longer a necessity.
As such, working remotely became the new normal and today it's common for people to work from home at least one day per week. As the UK is the second largest IT hub in the world and, as one of the fastest-growing IT leaders in the world, such remote-working patterns continue to pave the way globally. However, while there are plenty of upsides to remote working, there are also some difficulties to consider.
Remote working challenges to overcome
While companies discovered their staff remained productive during the pandemic and afterwards, it's not all upside. Here are just some of the difficulties companies and employees face with full-time or hybrid remote working patterns.
Finding the right work-life balance
One of the main challenges workers face is losing their grip on what is a healthy work-life balance as the separation between work and home life becomes less obvious. It is all too easy to start work earlier because you don't have to commute, work through lunch and then continue slaving away well into the evening.
Without the normal structure of a working day, people may find themselves overworking and failing to find the right work-life balance. Companies must help staff to find the right balance to ensure they don't get burned out, stressed and unhappy.
Employees making decisions without supervision
Companies should trust their employees to make the right decisions. Staff working from home must be able to work independently and understand when and how to make decisions for themselves but there remains an organisational hierarchy in place for a reason.
When working remotely, staff may begin to make decisions beyond their role without the supervision of the office hierarchy. This poses a higher degree of organisational risk and remote leadership must work effectively to ensure the company hierarchy and structure remains in place.
Integrating new team members
Before remote working became so prevalent, anyone starting a new job would go to the office and integrate with the entire team from day one. Today, the dynamics of starting a new job are different and depending on when people are in the office, if at all, new staff might never meet some of their coworkers in the flesh.
Additionally, if they work in different departments, new staff may never meet those who work in another part of the business as they aren't in the same virtual meetings. This makes remotely integrating into a team difficult and with just a fraction of the time spent with colleagues, socialisation can be slow for new staff.
However, teams being separated isn't just an issue for new starters, it impacts everyone. Remote workers miss out on social learning opportunities which are commonly comprehended in the office environment. Staff can no longer easily refine and hone their skills or learn best practices through observation and conversations with their colleagues.
How effective remote leadership can help
Effective leadership is possible for all companies that offer remote or hybrid working and it can ensure things continue to run smoothly, whether your staff are in the office or not. Remote leadership needs to be considered a cornerstone of the hybrid and remote workplace, with the most important skill for any leader being communication.
Bob Bannister of management training experts, iManage Performance, says: "Managers cannot bring their teams together as readily as they once did but they still need to maintain workflows and productivity." He adds: "Skills revolve around communication expertise, relationship building, coaching, delegating and the development of trust."
To be effective, remote leaders must communicate clearly and effectively to all members of their team. They must also never lose sight of ways to create inclusive experiences for employees and career development opportunities. By continuing to level up your remote working leadership skills, you provide an opportunity to empower your team
Overcoming communication challenges
In a remote work setting, communication is much more difficult than when everyone is in the same office or location. A lack of an instant reply is something that can frustrate leaders and staff who may feel like they are stuck waiting for a response before they can progress with their task.
Remote leaders must ensure they are accessible as much as possible to lead by example. With over 75% of people misinterpreting an email or instant message at some point, leaders must understand that their communications can be misconstrued. Leaders should communicate in a warmer tone than they may normally do to convey a more interpersonal relationship that may otherwise get lost in emails and instant messages.
Facetime, even virtual, is important and where possible managers should check in with remote workers over video calls. This is particularly important if the employee works remotely full-time to ensure they still feel like they are part of the team.
Active listening is another essential skill for the remote leader and they must be available for informal moments and make room for discussion. This skill is also important in recognising employee welfare, from staff who are feeling overworked, to those feeling isolated or lonely.
What makes a good remote leader?
A good remote leader must be dynamic and understand the need to get the job done. By leading by example, a dynamic team leader should remain positive and find solutions to maintain momentum across various tasks.
Remote leaders must also be motivational, using a collaborative and communicative approach to improve accountability and transparency. The most effective leaders listen to and empower employees, providing them with as much context to do their job efficiently as possible.
Flexibility is a key characteristic of a remote leader and they must be able to adjust to the changing requirements of different workers. While a one-size-fits-all approach might have flown when everyone was in the office, now that they are working from home different leadership styles are needed for each person or team.
Finally, remote leaders must be trustworthy and have enough confidence in their workers to complete their job alone, while also communicating to their manager if they have any issues. Effective remote leaders promote mutual respect with an emphasis on one-to-one calls and honest communication.
Workflow programs that help
Leadership skills are important but there are also workflow programs that can make the task of a remote leader more simple. These types of programs make managing your projects and workflow much easier as everyone across the company has access to their tasks.
Some examples of workflow management software include:
monday.com

ProofHub

Hive

ProProfs

Asana
How to encourage accountability
The temptation may be to micromanage employees to hold them accountable but this can make an employee feel singled out and that their manager doesn't trust them. It is more effective to establish ownership of tasks to make remote workers feel more accountable for the work they do. By giving control of the work to the employee, they understand what they are responsible for while setting KPIs to help them work towards their professional goals.
Once accountability has been built, it's important to maintain it with effective and continued communication. Remote working forces leaders to create and maintain a communication process, allowing them to focus on the outcomes that are essential for their business.
Would you like to read more about this?