8 Content Marketing Hacks to Make Money With Blogging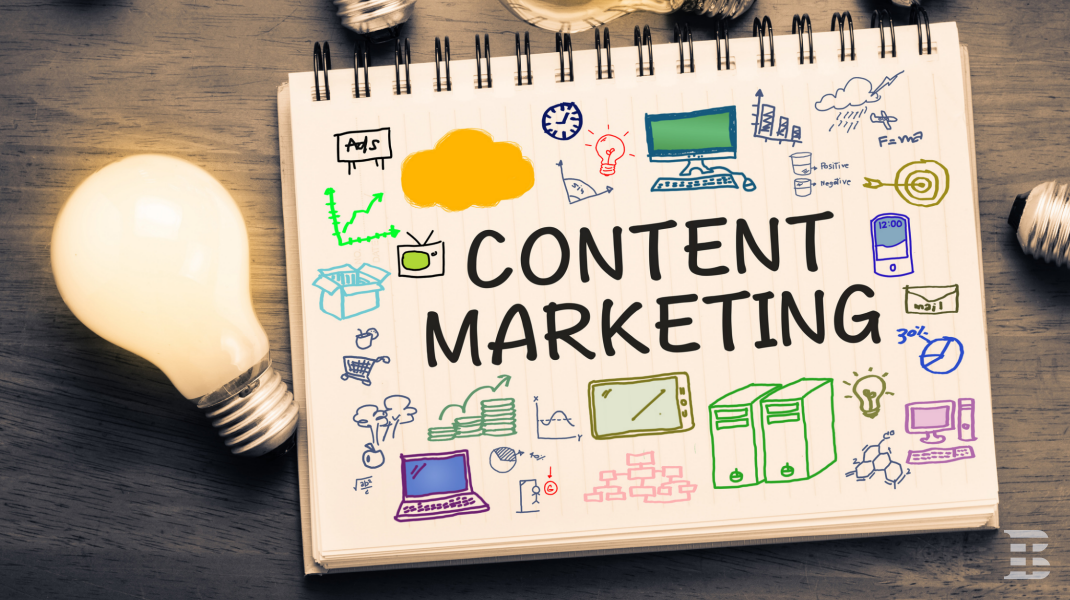 Greetings to fellow bloggers out there hustling to make it big. It's a new year, and many of us are wondering which content marketing hacks still work and which of them generates the most traffic (a.k.a. $$$).
We got down to business and analyzed our blog's traffic to figure out what to focus on in 2022 and which were the content marketing hacks that produced the best results.
First things first, there are different goals why blog posts are created and, therefore, different strategies that should be utilized to reach these goals:
Content to rank - "one of a kind" posts, epic lists, detailed research posts, and similar posts that typically appeal to niches - usually from 1 000 to 1 500 words.

"Viral" content - funny and interesting content that appeals to masses;

Traffic booster content - content that's created in a day or so with a purpose to attract a few hundred people, keep your blog "fresh" & build brand awareness - usually from 300-600 words.
After our analysis, we revealed 8 content marketing growth hacks and which type of content they work best. It's in the order of how we execute these content marketing hacks and not according to what strategies bring the most traffic.
So here it goes!
1. On-Page Link Outreach
This one is so simple that it's awesome how well it works.
All you have to do is - message the people to which content you linked in your content. Just say Thank You for creating such a great blog post, software tool, or whatever the reason you made the hyperlink.
This is one of those content marketing hacks that works with all 3 types of content.
The bigger the post gets, the harder it might be to execute this hack, but we have a cool recipe to scale it:
Open the blog post in a new tab - hit ctrl+shift+j or right mouse key and select "inspect element" (Google Chrome needed);

Click on "Console", right next to "Elements" section;

Paste this snippet in there - "var urls=$$('a'); for(url in urls) console.log(urls[url].href);"

Circle all those URLs and take out the ones that should not be contacted.

Let the outreach begin.
This content marketing strategy helps to build your network, get some shares, and once in a while, a backlink.
2. Help People on Reddit
Oh Boy, this works.
The KeyWord here is - help. Never Spam.
This is one of those content marketing hacks that works with all 3 types of content.
We calculated that 1 helpful comment can generate on average 10 visits to your site. So you might be asking, "Alex, how many comments I would have to make to sell my [business] tool/course/whatever?"
If we follow an average funnel to get one sale, it would go as follows:
1 sale with ~2% conversion rate is 50 people on your page.

50 people on your site, those are 5 helpful comments on Reddit.
Cool, huh?
You might be thinking, wait, but it's hard to scale. Well, you are right, it ain't easy. But when you see 100 people asking about how to lose weight in a day - it might be the time to put together a video guide.
3. Score Premium Backlinks
This strategy's sole purpose is to rank your content high on search engines. It's proven that high-quality backlinks are the most important Google ranking factor.
One of our niche posts got a backlink from the god of online marketing, Niel Patel himself, and it rocketed the search rankings.
Losing only to Moz.com - ain't that bad. It's still a solid amount of traffic.
This content marketing hack works the best with "content to rank" & "Viral content". With lower quality content, this might turn into a waste of time.
How to make it happen?
With these people, you have to engage on a much higher level -

Follow on Twitter (or on SM that makes more sense, ideally Linkedin), 2 tweets, 2 blog comments, 2 blog shares, and then reach out to say Hi.

This can take time, so be patient and wait for the person to engage with you as well. Never spam!
4. Become the Dead Backlink Hunter
The idea behind this hack is that you add value to the blog owner and in exchange, get a backlink. So, if your goal is to rank on Google, this is your must-do content marketing hack.
Additionally, what you need to do before getting a backlink is to first check the indexing status of the page you want a backlink from. After all, it's futile to receive a link from a page that isn't visible in Google's SERPs.
This content marketing hack works the best with "content to rank" & "viral content".
In theory - you write an epic post on one subject or another, find content where your post could add value, find links that are no longer available and warn the webmaster that you have replacement content.
The best way to make this strategy scalable is to use these 3 tools:
Scrapebox - to find hundreds and thousands of URLs on the specific subject.

Screaming Frog - to find all the broken URLs on these websites.

Check these URLs to make sure that your post would fit there right.

Ninja Outreach - for the outreach.
Done!
In an hour, you can find 100s of posts and reach out to quite a few websites.
5. Contact Inferior Post Ties
The goal of this is to get backlinks.
This content marketing hack works the best with "content to rank" & "viral content".
We thoroughly researched this tactic, so as you can imagine, it was not that hard to find posts that we surpassed within the value we added.
We found every blog post, content, SlideShare with fewer hacks, strategies, and marketing tools than our growth hacks list and put them in Ahrefs to get a csv. with websites that link with these posts.
Then it was time for the outreach - we contacted all the website owners and watched the backlinks roll in.
This is an extremely powerful technique due to the scale - if lead generation is done right, you will have thousands of URLs to contact, even with a miserable conversion rate, you will manage to score a considerable amount of backlinks to rocket your site's ranking.
6. Create Content Updates
The goal of this strategy is to generate emails for some of your most successful articles.
This is one of those content marketing hacks that works with all 3 types of content. You should add this activity to your content planning management.
To find your most successful pieces of content head over to Google Analytics (Behavior -> Site Content -> Content Drilldown) and find popular pieces where you can add something that people would be willing to give away their email for:
We added 5 most profitable hacks.

This one weight losing secret that was hidden up till now. Unlock with the email.

Unlock with your email these 3 money management secrets that banks don't want you to know.
The sky is your limit. Have fun and watch the emails roll in.
7. Upsell
After collecting a nice amount of emails, it's time to cash in. Previous content marketing hacks were leading up to this - your payday.
While emails are rolling in, that's when your start working on something that customers would be willing to pay for:
Use Alibaba for high-quality, affordable goods that your readers would like;

Create an online course;

Make an ebook;
Get creative and figure out what your visitors would like to have - if you engage with them, this should not be an issue.
Then, blast out the sales email campaign and start selling. Make sure you already have the best email security so your email won't be marked as spam.
8. Build Connections
This 8 piece content marketing strategy is a circular process that builds your brand awareness and grows your network. Therefore, also your ability to market your content.
How?
Close every email conversation with "let's keep in touch", let them know that you want to return the favor.

Let them know that you would be interested in sending their newest piece of content to your subscribers, and almost always, they will be happy to do the same.
Every email you send should be like a "partnership" proposal because at the end of the day, you want to make every next content marketing campaign easier and a lot more effective.
More contacts, better relationships, and a bigger network with people who would be happy to return the "favor" - that's a huge shooting power after several content marketing promotions.
Last Words of Wisdom
These content marketing hacks have generated thousands of visits to our blog, and now they are yours. Use them wisely.
To track your progress I suggest using Google Analytics for traffic insights.
Make sure to share your experience in the comment section below - What's your best content marketing hack? Which is your "pay-day" hack? What else converts well?
Let's share the content marketing wisdom and make big things happen together.
What do you think about content monetization?