Writing Quality Content for TechBehemoths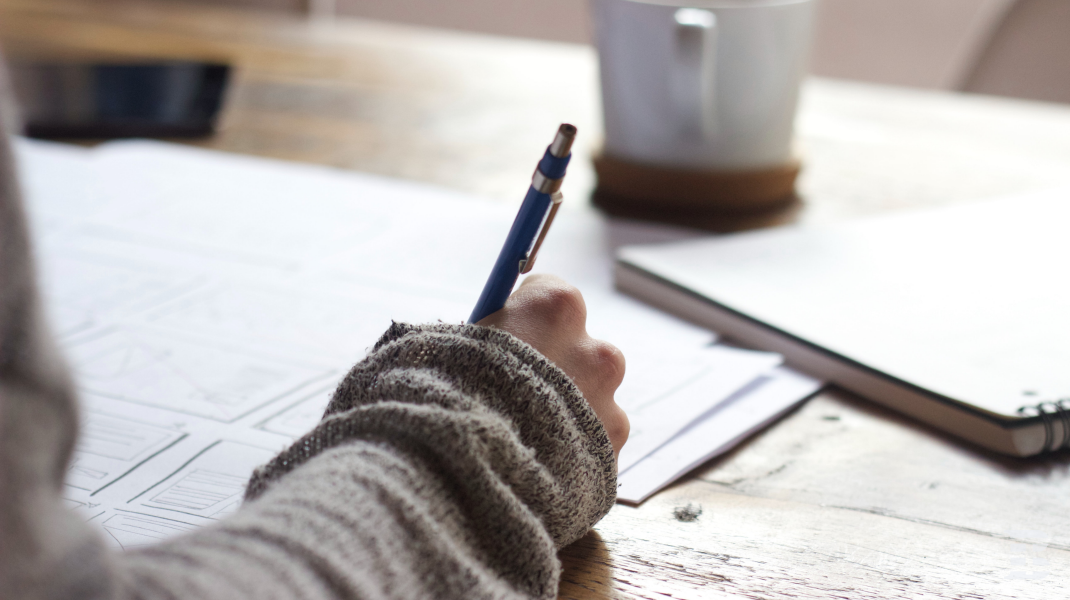 Hey there, traveler of the web!
If you're reading this blog post it may be because you want to share your knowledge on the TechBehemoths blog. And we are thankful to you for taking the time and effort to do so. This page explains what, how, and when you should write. Obviously, if you read and understand this post - the chances for your content to be published - are way higher. So, let's begin!
TechBehemoths Blog Goal
Our main goal is to deliver informative, insightful content to our readers. That's why the quality of the blog posts published on TechBehemoths is what we always focus on. We and our audience like to read and refer to what is published on the blog. It is a huge effort to keep and maintain it authentic but we will carry on this mission until the end of time.
Who Can Contribute to TechBehemoths blog?
Everyone who is knowledgeable about
Tech
IT
Marketing
Data
Programming/Coding
Knowledgeable means someone who has experience working in the field of his/her topic and comes with a unique piece(s) of content.
You are not alone in this journey though. We will guide you through the process and analyze your ideas, finetune them and direct you to the right blog title - one that you will be happy with, and we will proudly share as well. We also guarantee assistance in editing your submission, revising it, and adding features that would bring added value to your contribution.
It is both our duty (ours as TechBehemoths and yours as an author) to deliver genuine information to the public, and we see every blog post as a joint effort to accomplish the goal.
What kind of content you should write for TechBehemoths?
We divided our blog into 5 sections. The one we accept contributions for is Market Research. From there the types of content divides into three categories:
Research - The key ingredients to successful research is 90% data and 10% opinion. It means that you will dig in for all the information there is about your topic, take the latest and only authentic information and expose it in your article. Researches usually have lots of charts and graphs that support the statement - text content you write. Also, research is usually a long read, full of data. That's why we think that it should have at least 900 words.

Analysis - Compared to the research approach, Analysis has 30% opinion and 70% data. It gives you more freedom to put your expertise to work. While you will comment more on data and figures, don't forget that they (data and figures) are the core of the content. For example, when you talk about a programming language, you analyze it globally. This includes stats about it, and also opinions of those who are using it. Again, both stats and opinions should be genuine - and here we are counting on your ability to make a difference. If you want to go more in-depth, you can perform a comparative analysis between multiple elements. While it has comparison elements, it is still an analysis after all. An analysis should have in our opinion minimum of 800 words.

Comparison - In a comparison, we usually take two or a maximum of three elements that serve the same purpose but the approach is different. Such comparisons may be between programming languages, software, tools, salaries, offices, and much more. It's important to explain what are the differences and similarities. As for data vs opinion rate, comparisons give the most space for personal input. It has 60% data and 40% opinion. That's why we mentioned in the beginning that people with expertise can contribute to TechBehemoths' blog. Also, a comparison should have at least 1000 words.
What types of content are not accepted on TechBehemoths?
Fluff is the main reason why we reject submissions. Watery content, with no substance that doesn't address the subject, is commonly rejected by almost all publishers. Unlike social media, and content distribution channels, we at TechBehemoths take our time to review every piece of content that comes to us. That's why we really hope you will appreciate the entire process and do your best in providing genuine, relevant, and consistent content that complies with our guidelines. It's for the best of both of us.
The second most common reason we reject submissions is content marketing/link insertion. In the beginning, we mentioned how important is quality for us. Please do not submit obvious attempts of content marketing or link insertion.
For this type of content please contact us directly, and only if the advertising content is relevant, it would be discussed between both parties.
Press releases, listicles, and product reviews are not interesting to our readers as well, so try to avoid submitting such content.
Who are TechBehemoths readers?
While our audience is broad and constantly changing, insider findings show that most often the blog is visited by:
Tech Enthusiasts - that just sought the information TechBehemoths blog delivered among top search results

Copywriters - that look for data, and refer to our blog posts later

Entrepreneurs - using data for their own research, that will later help them in business development

HR Companies/Professionals - looking for the latest data about salaries in tech/IT

Tech Professionals - looking for the latest skill requirements companies demand on the market

IT Companies and their representatives checking for new information about them.
Are you representing one of these categories? Most probably yes.
What We'll Ask of You?
There are several criteria we'd like to share with you and keep in mind before submitting your piece of content to TechBehemoths:
Submit unpublished content on TechBehemoths. No copy/paste, no plagiarism is allowed.

Avoid content marketing, advertising in a favor of one or another website. Everything is manually checked (up to your LinkedIn profile, the website, email address, and the company you say you work for).

Avoid fluff

Address the subject. Provide relevant, fact-supported information in your content

Don't add irrelevant links to your blog post. Again, every word is checked.

Respect the timeline you indicated and submit the content in a timely manner

Don't use visual content that doesn't belong to you. The only exceptions are charts/graphs that refer to data

Format your text. Use 1 H1 for a title, and H2/H3 to break down your text.

Always submit here - https://techbehemoths.com/contribute You will also find the guidelines' key takeaways on that page.

Don't forget to give us a headshot and a bio

Don't submit on behalf of somebody else

Use your real name
What Will You Get?
The content submission rules might seem a lot to carry on. But the rewards are also great! Here's what you get:
Author box with photo and bio that will grow your author reputation

Full support all the way through until publishing

Content distribution on our social media pages (LinkedIn, Facebook, Medium, Twitter)

Exposure to 140,000 monthly visitors and 17% MoM growing platform and community
That's the first and only detailed explanation of what a content contribution should look like. But, we're always open to suggestions and debates. If there's something in this blog post that should be changed or removed - get back to us. We're eager to hear your opinion!
Are you ready to write for TechBehemoths?