Announcing TechBehemoths 2022-Awards - best IT service providers around the world in 2022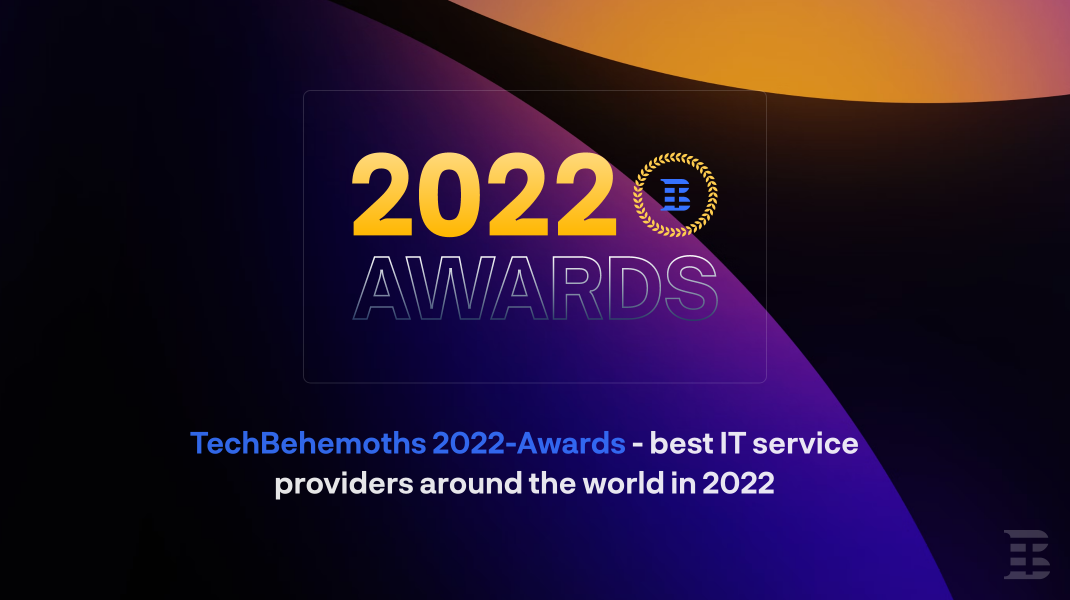 For the second consecutive year, we are announcing the best IT service-providing companies from 140 countries listed on the platform, based on their services, reviews, portfolio interaction with their business profile, the cooperation these companies had with their clients, and several other metrics that can be found on their website.
As requested by other countries, this year, we included 12 more in the list, making it 44, compared to 32 in 2021. The award covers the most popular 20 IT services according to inside intel.

"Today there are many places where someone can find an IT company for their needs and projects, but we have seen a big gap in quality. People are confused by the information they see, unverified reviews, fake portfolios, and irrelevant or incomplete business descriptions. For this reason, we decided in 2021 to give an answer to most of these resources and create a new, modern, intuitive and most importantly trustworthy website, that will list reputable IT companies in a very clear way, based on real data and achievements. This way we help clients in picking the right IT companies for their needs. Reducing the stress and frustration in not being able to find the right partner."
What makes TechBehemoths awards different from other similar events is the transparency and the way each company was evaluated. The platform is completely free, both for IT companies and people looking for services. There are no paid positions or ads, everything is based exclusively on meritocracy. Some of the 12 key criteria to award companies on TechBehemoths are:
Client reviews

Business portfolio

Business profile strength

Service demand and popularity

User activity on the company profile

Website description

Community feedback

Operational power
TechBehemoths 2021-Awards is the yearly awards event that names the best-performing and reliable IT companies based on a series of criteria. The rating is evaluated from a business, technical and reliability perspective. This award brings significant social proof for the company and trust to their potential clients.
How do these awards help someone looking for an IT company?
This saves time in selecting the right IT partner

An award is an immediate sign that a specific company is responsible, trustworthy and professional in its field

It will help users avoid some companies that may not be of good help to their needs
How does this award help an IT service provider?
It brings a professional reputation and business proof

It recognizes the business as a very competitive service provider

It infuses trust in its clients during their due diligence in choosing the right company

It will convert better once the award is mentioned in the offer sent to its clients
The awards cover 20 of the most demanded services of 2022 - Python, ReactJS, JavaScript, PHP, SMM, Design, Web Design, Content Marketing, Web Development, WordPress, PPC, SEO, Marketing Strategy, NodeJS and more, in 42 countries.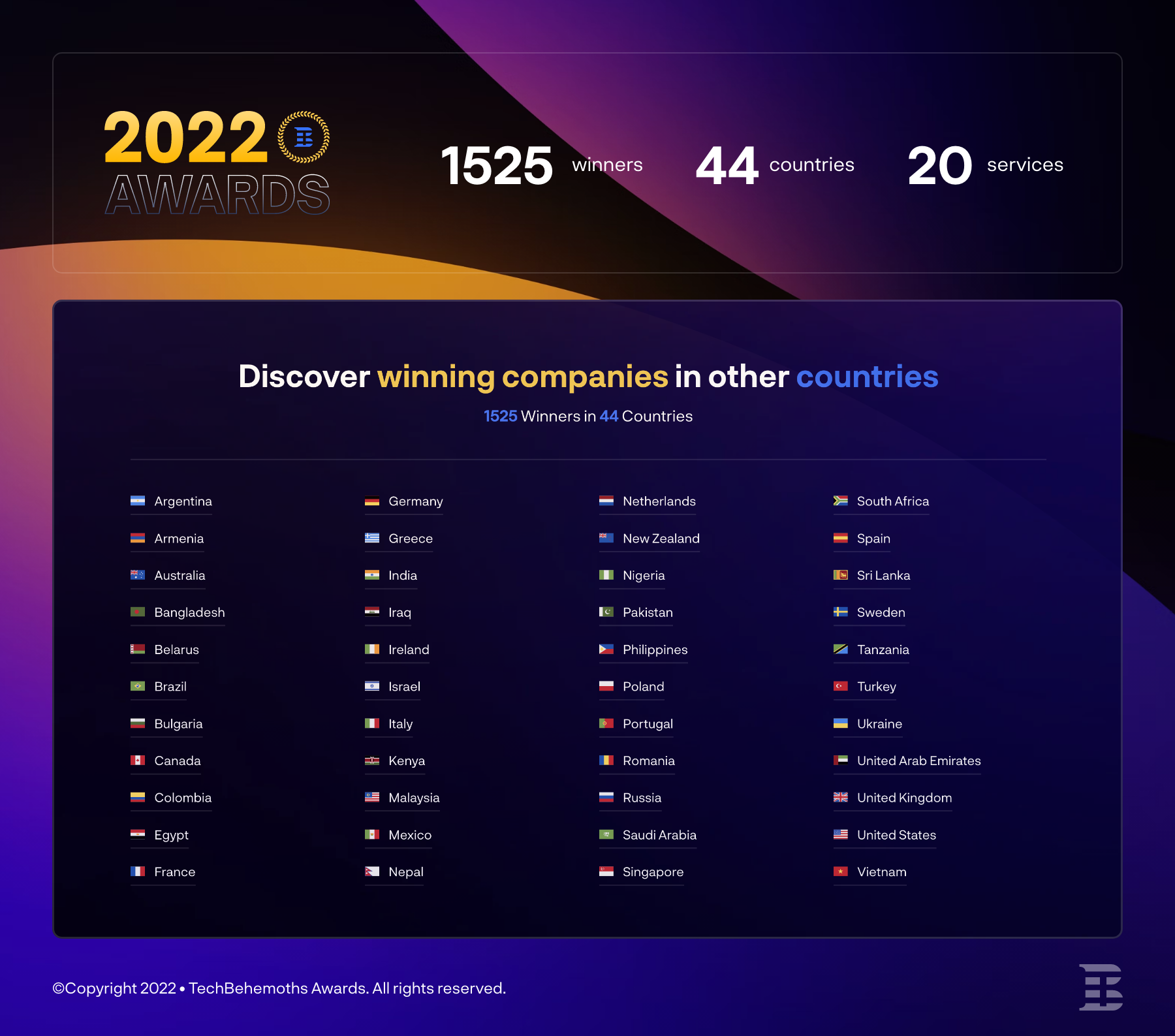 As of January 2023, TechBehemoths connects 43,000 reputable IT companies from 140 countries with clients and projects from all over the world.
It is important to stress that all the awards and rankings on the platform are based exclusively on meritocracy. No one can buy or manipulate an award.
Congratulations to all participants and kudos to the winners! And at the same time, good luck to anyone looking for a reputable and trustworthy IT service provider. Now, this is easier than ever before. We will continue to support every company in 2023 on how to get the best out of TechBehemoths for their business and clients. Stay tuned!
Greetings from Berlin,
Marcel
Are you satisfied with TechBehemoths 2022 Awards?