5 Tips to Limit Ad Exposure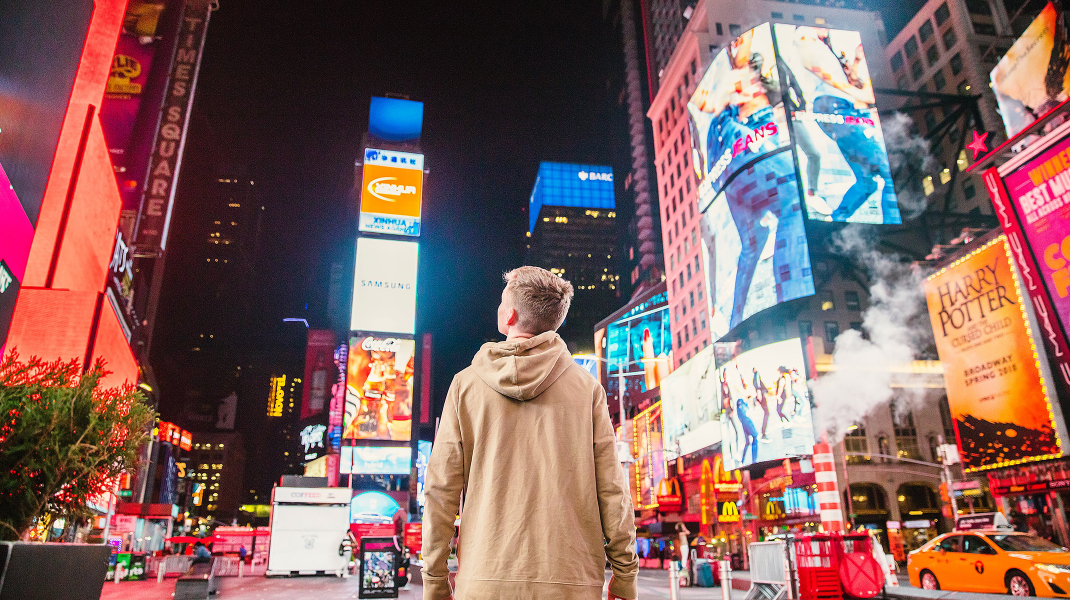 Every day a person is exposed daily on average to about 5000-1000 ads. That's double compared to 2007. But things get scarier if we think about the growing number of hours we spend online. There must be several ways to limit or stop the number of ads we are exposed to - and a big part of us already know at least 1 way of doing this.
Things haven't changed too much lately when it comes to displaying ads on the web, but now there are even more tools to prevent them from appearing with or without using tools. We'll take each way step by step, and analyze their strong point and downside so that you can make the best decision.
Try Ad blockers
There are a dozen ad blockers nowadays. You can find them suitable for mobile devices either iOS or Android, but mainly as browser extensions on desktop machines, again, regardless of their operating system. There are also paid versions of ad blockers and free ad blockers. If you search for any - you'll definitely find something for your liking.
But installing an ad blocker comes also with risks, such as data theft and security breaches. Ad blockers' most common way to prevent ads from appearing is using a blacklist of words that match the ones found on a web page. The adblocker has access to what the user sees, and can see on the screen, and here comes the risk - the injection of a malicious code that could either steal your data or strike your browser data. If this happens, it's important to know that neither the website nor the browser is to blame for what happened. It was a bad pick.
On the other hand, most of the ad blockers are secure, and you don't have to dive too deep when you search for one. Read the reviews, see how many people are using it, and if you like it - it may be what you were looking for.
Use Social Media Built-In Option
The vast majority of ads we see are on social media - 76% according to TechBehemoths latest survey. It's both right and wrong to say that social media is abusing when displaying ads. This is because while we see more ads than we expect on social media, also we stay longer than we should on social media. The trick is the longer we stay on social media - the more ads we see. Also the more ads we see on social media - the more we stay because the system delays relevant content we expect to see by displaying ads.
The good news is that you can hide ads on social media in 2-3 clicks, depending on which one you have in mind. Facebook, Instagram, Twitter, YouTube, Snapchat - they all have the option to turn off, or limit the number of ads. For some of them, it's easier to limit ads - Facebook and Instagram for example give us the chance to turn off an ad using the "Hide this ad" option, and right after, you can turn off all ads from belonging to the same publisher. Twitter or YouTube make things a lot more difficult, but it's still possible to limit ads in their cases too.
Block ads with Browser built-in option
The most annoying ads are the pop-up ones. Personally, I automatically associate them with spam and scam. Since pop-up ads trigger both on mobile and desktop, the solution is the same for both platforms.
If you are using Chrome (and most likely you do) here is what you should do to stop ads on mobile devices:
Tap three-dot menu in top right corner

Go to Settings

Select site settings

Go to Pop-ups and redirects and turn off the toggle

Turn back to site settings

Choose Ads

Make sure the toggle is turned off as well
It sounds simple but it could be a life-saver for you if the settings stay differently on your Chrome settings. On the other hand, ads do know how to trick this setting as well, and some ads may still appear even if you follow the advice.
Chose a browser with ad-blocking features
Changing your browser just to have less ads is an extreme measure, some would say. But you need to know that there are other browsing options that have ad-blocking features. Brave or Opera are a few of the most popular such type of browsers, including for how they behave towards ads, and consume resources.
On the other hand, the number of users that are likely to change their browsers just for ads is still insignificant, and most of us would choose one of the options mentioned above. Changing a browser takes time and patience to get used to its features, and sometimes it may be difficult to integrate it with your routine activities.
Limit Ads with Chrome Lite mode
If you don't like option #4, than there might be a chane to get significantly less ads that appear on different web resources you use daily. This option is known less, and its purpose is to save data consumption and prevent harmful and malicious ads from popping up on the screen.
The downside is that some websites may not look as they did in their full version, but what you get in return is pretty big - less ads, less megabytes used, more safety. If you are tempted to use this option, just follow these steps:
Three-dot menu in Chrome

Go to Settings

Search for Lite Mode

Turn the toggle on
That's it. Welcome to the Chrome lite mode.
Conclusion
Cutting out the number of ads you can see may take you some time to learn the best solution. Some of the options exclude others, so it's important to decide how exactly you want to get less ads. Regardless of the path you choose, be aware of tools and software that may harm you and/or your device.
Have you tried any of these options to limit ads?