Why WordPress is the Most Popular CMS on the Web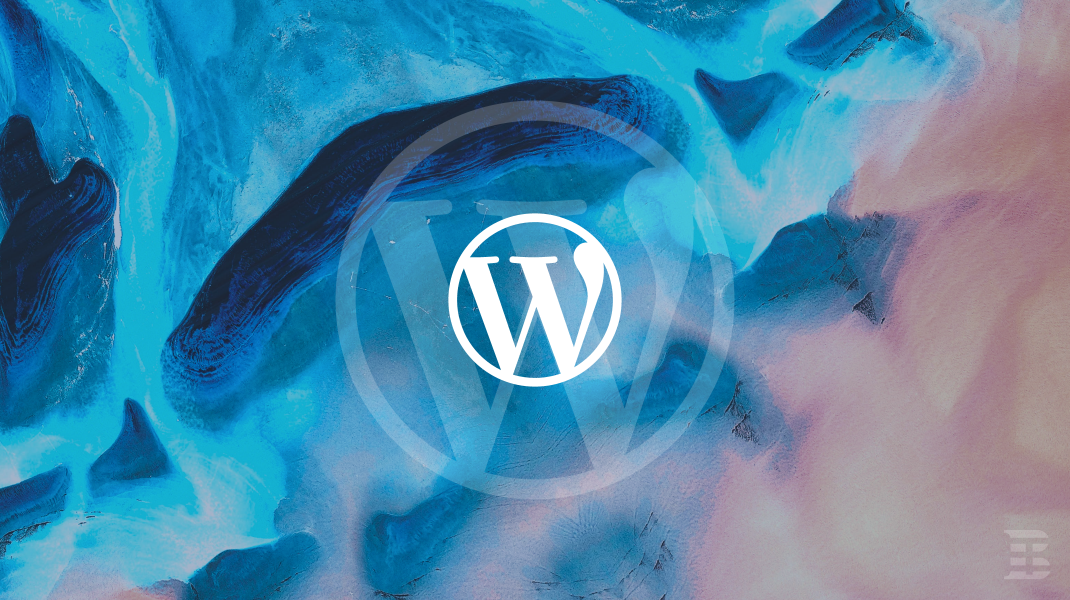 WordPress powers 39.6% of websites on the web in 2021, which is a 5% growth from last year. The most used and popular CMS has around 75 million users and by its 18th anniversary, WordPress became a family of nearly 320 versions released separately.
Among these states, there are plenty more to talk about WordPress in this article, so stay tuned!
#1 WordPress Fact History
WordPress has an interesting evolution now, but it also has an amazing story behind it - one that is worthy to be discovered by all WordPress users, fans, and even haters (if there are any, of course). The numerous events that changed WordPress and the internet, including a series of memorable moments that make everyone nostalgic about good old times.
In 2001 B2/Cafelog was launched. In history, this event is also known or called by many the WordPress 0.5

2002 ends with unpleasant news - Michel Valdrigi, the main programmer leaves the project

The beginning of 2003 came with a new chief programmer - Matt Mullenweg. He takes the platform and starts working on WordPress

On May 27, 2003, WordPress 0.7 is released officially

In 2004 Mullenweg expands WordPress by adding plugins

2005 is the year when WordPress 1.5 was launched. It comes with themes and pages

Later in August 2005, Mullenweg quits college and founds Automattic - the owner company of WordPress

In October 2005 Automattic raises more than $1Million in funding

August 2006, WordCamp first meeting is held in San Francisco

One year later, in September 2007, the first international WordCamp takes place in Beijing

2008 makes WordPress even more customizable - the theme directory is officially launched with more than 2500 unique themes

The first big award comes for WordPress in 2009 when it wins the Pact Best Open Source CMS Award

In 2010 the WordPress Foundation is launched and raises $29.5 Million in fundings

2011 - Waipu is adopted as WordCamp official mascot in Fukuoka

July 2011 - the platform surpasses 50M blogs

In 2013 WordPress becomes the most popular CMS in the world with more than 59% of all websites powered by the platform

2014 - Automattic launches another funding round and raises this time $1.6 Billion.
Since 2014 WordPress continued to grow and developed an entire industry within web development, web design, marketing, SEO, ads, and everything in between. It is the CMS that millennials will remember best, and that could represent this generation's digital revolution
#2 WordPress.com vs WordPress.org
Automattic's WordPress.com continues to grow with the .com extension and it powers websites free of charge, with costless hosting, and no installation required. On the other hand, WordPress.org comes as a custom platform for everybody willing to launch and manage a self-hosted website. a
WordPress.org gave birth to many other subindustries and branches and allowed businesses to grow individually on WordPress CMS and make a name for themselves.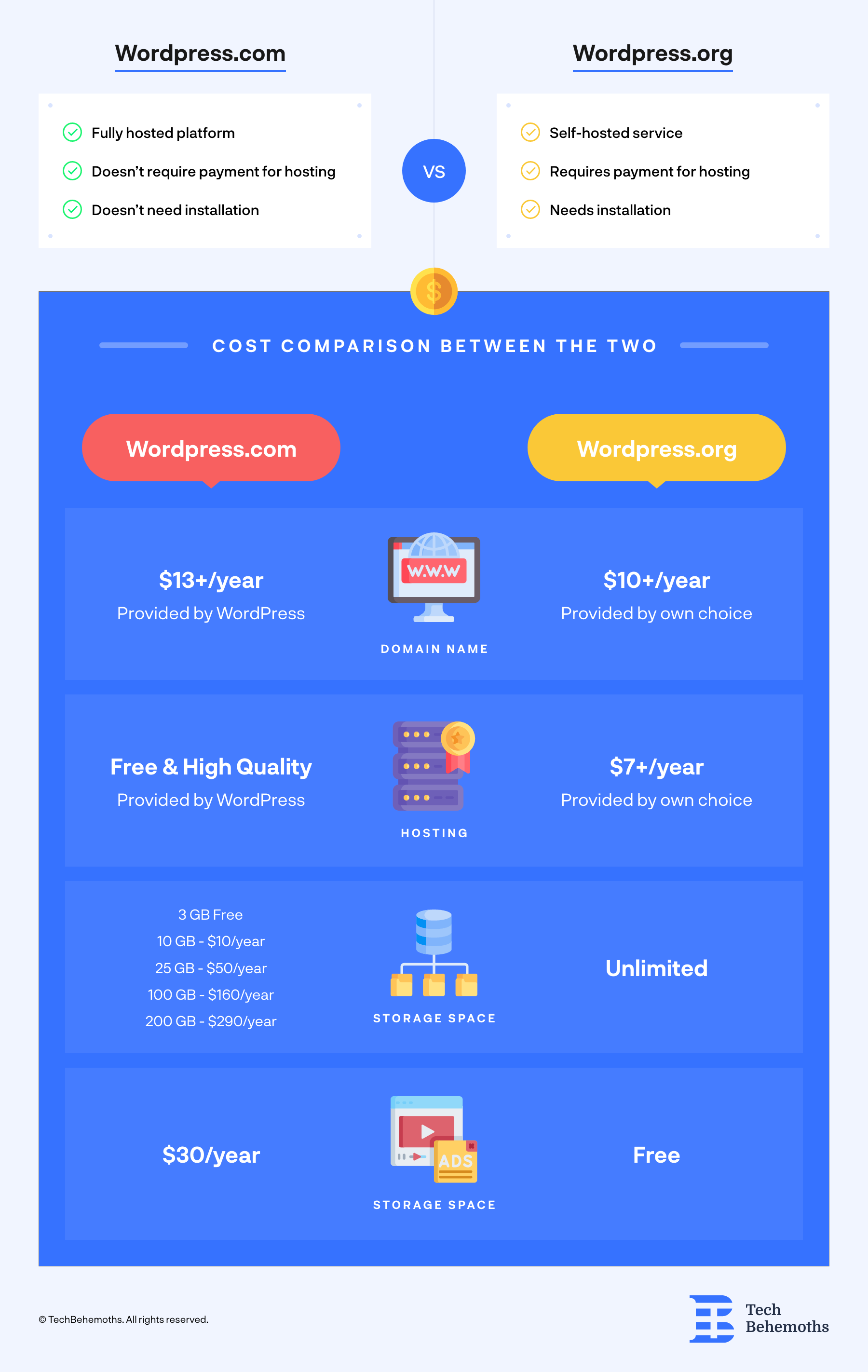 However each of the two WordPress has its own challenges and advantages and depending on what users want to get as a final product, the choice is made between one of these two options.
#3 WordPress Popularity
From 2014 until 2021 things have changed, and the numbers look different when it comes to users, time, and updates. It seems that WordPress has lost some ground to other platforms, yet, despite that, it remains the most popular CMS:
As of July 2021 WordPress covers 39.6% of all websites on the internet

1 out of 5 new domains in the US are powered by WordPress

There are ~320 separate versions of WordPress released by 2021

Each month 409 Million users visit around 21.2 Billion WordPress pages

WordPress is the fastest growing CMS in the past 8 years

~660 new websites get built every day
However, other sources mention that WordPress has a 41% CMS market share compared to 39.6%. But this doesn't change the facts too much, since WordPress remains the incontestable leader on the CMS market.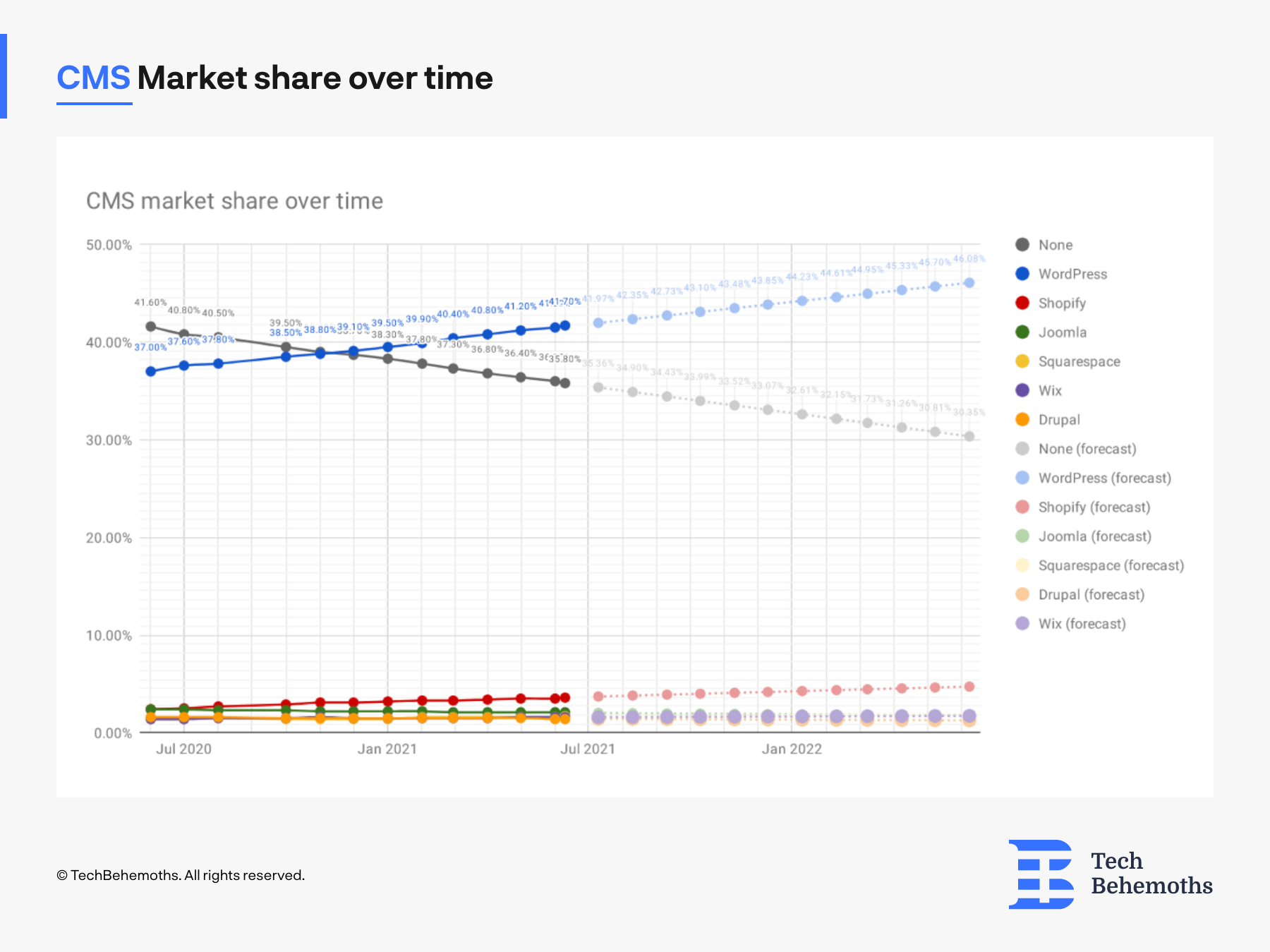 #4 Popular Websites That Run On WordPress
One of the reasons why WordPress is the leading CMS on the market is user-friendliness and flexibility. Probably this is also the core reason why popular websites chose to have their websites powered by WordPress. On the list, there are websites like: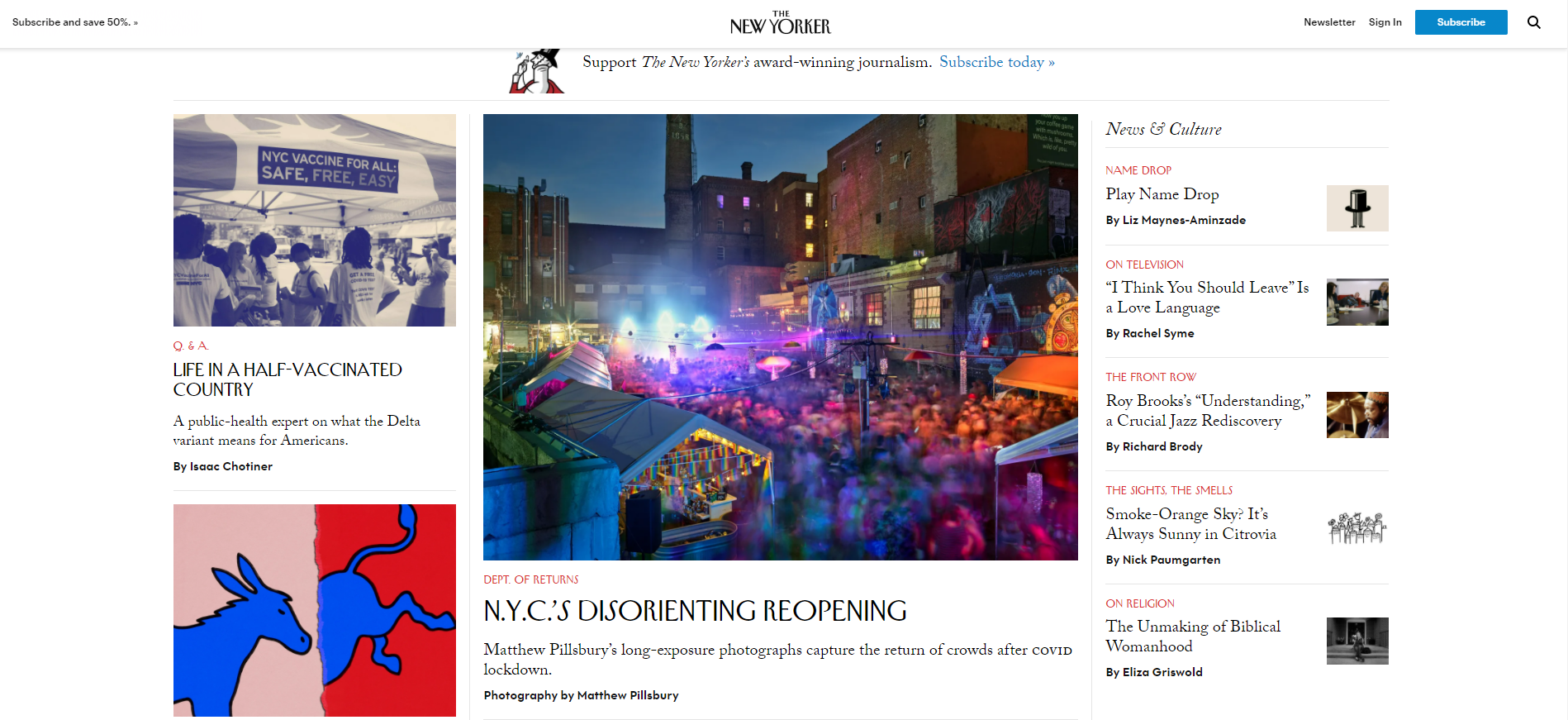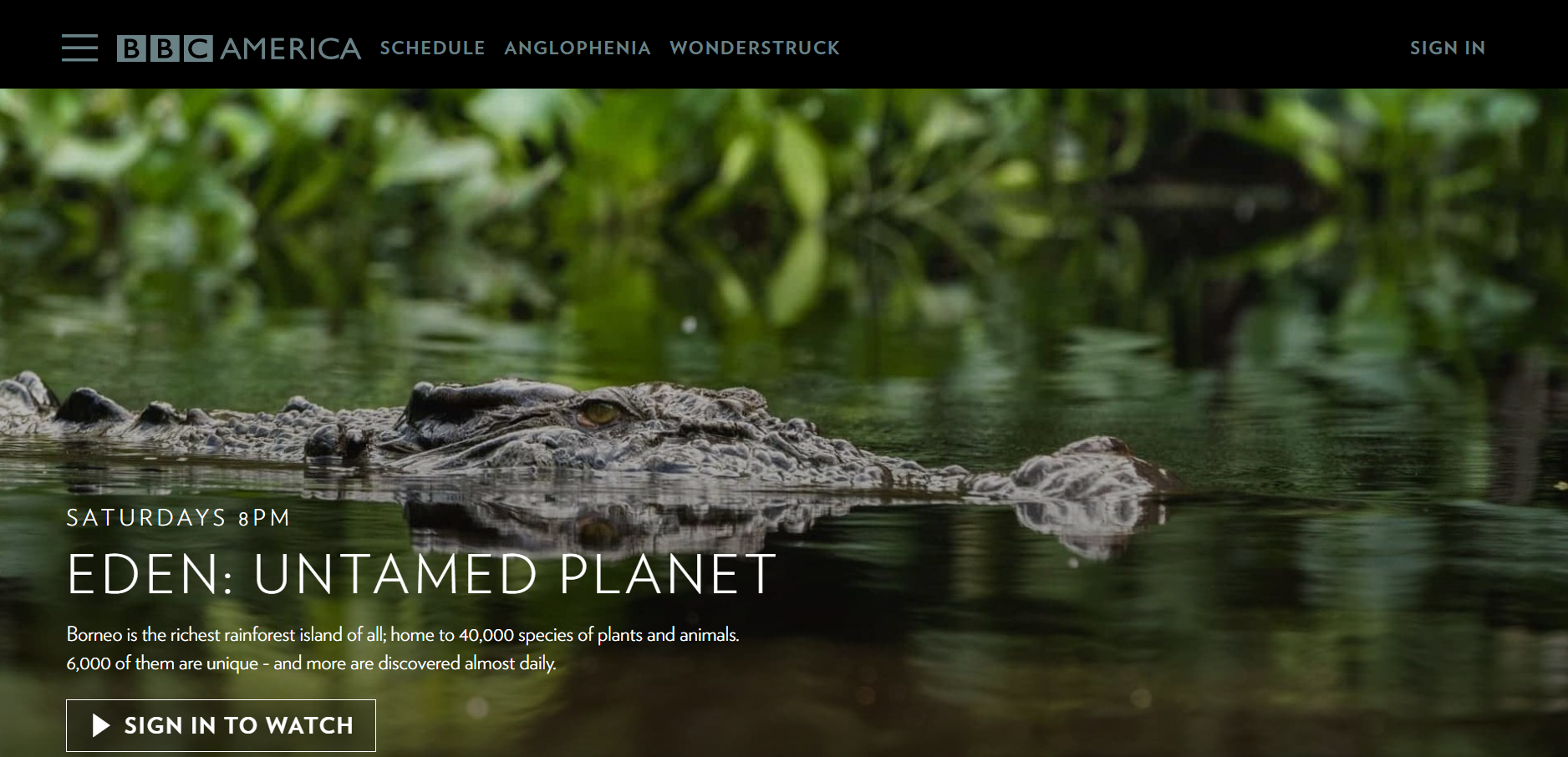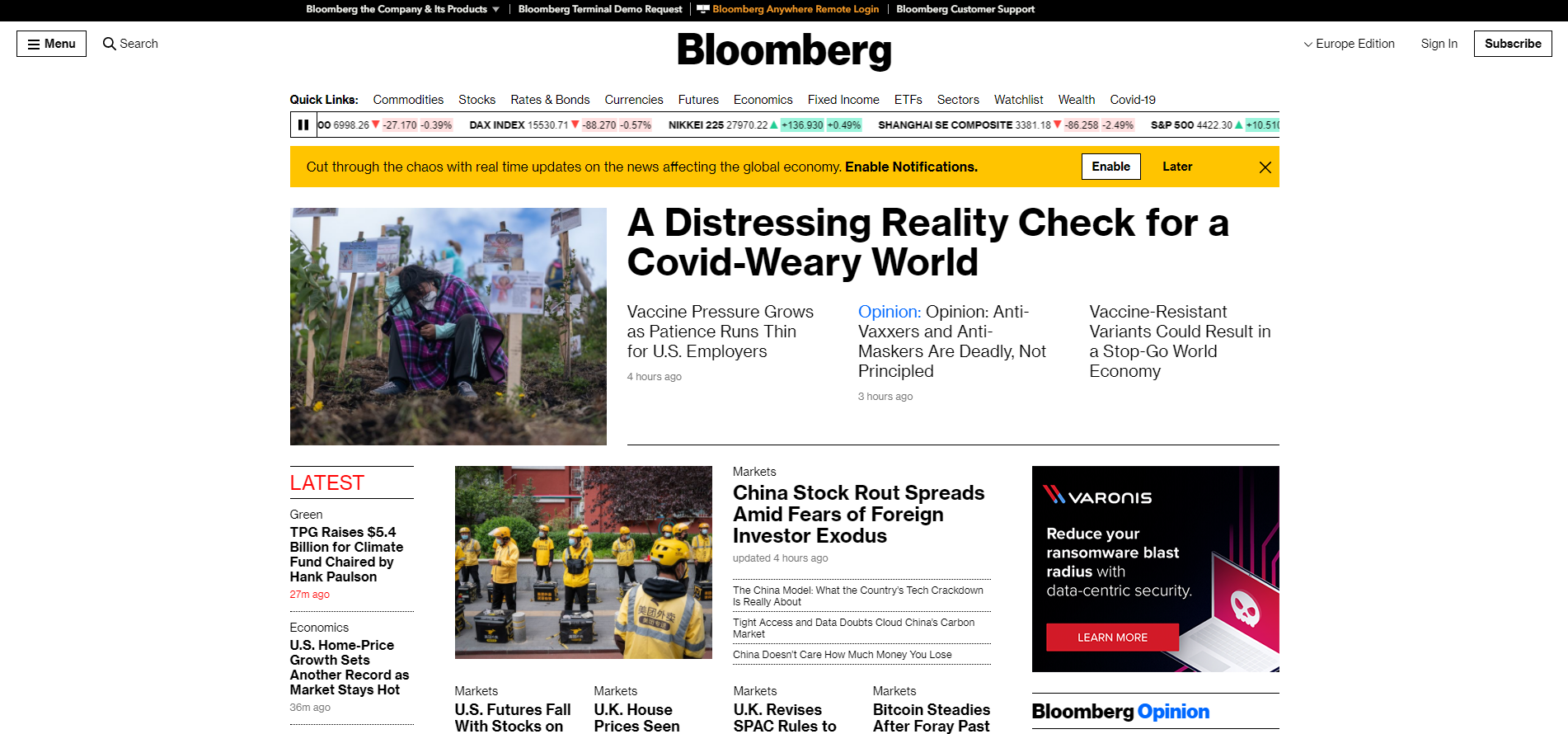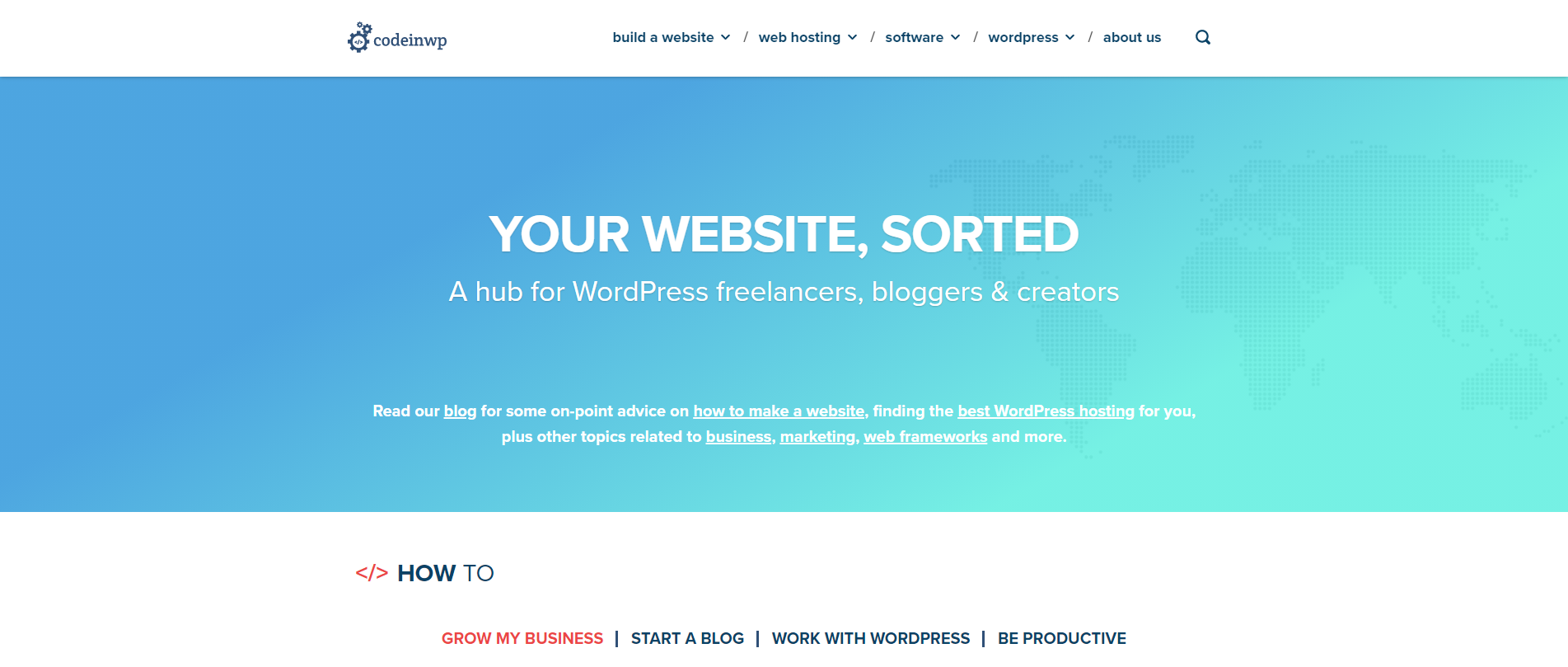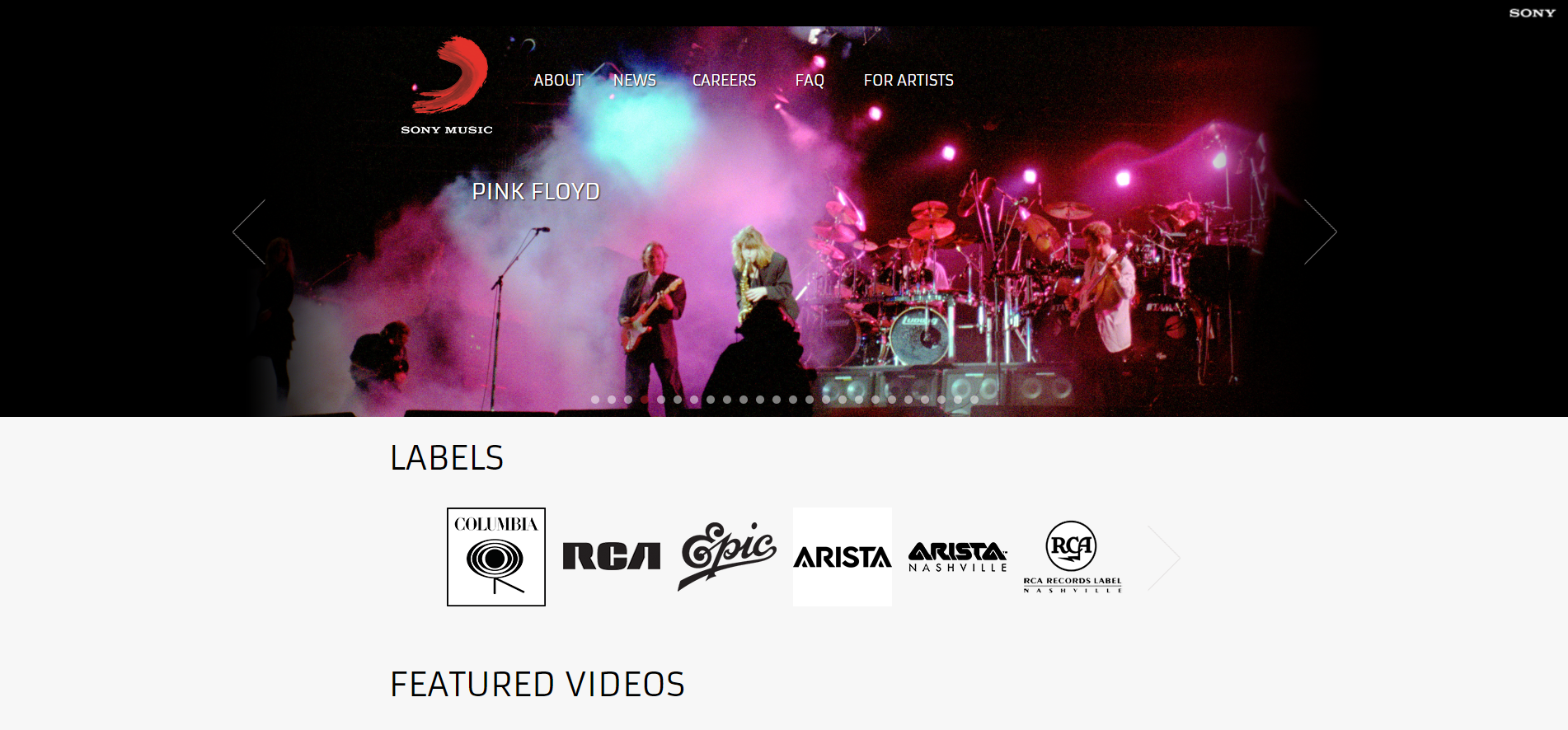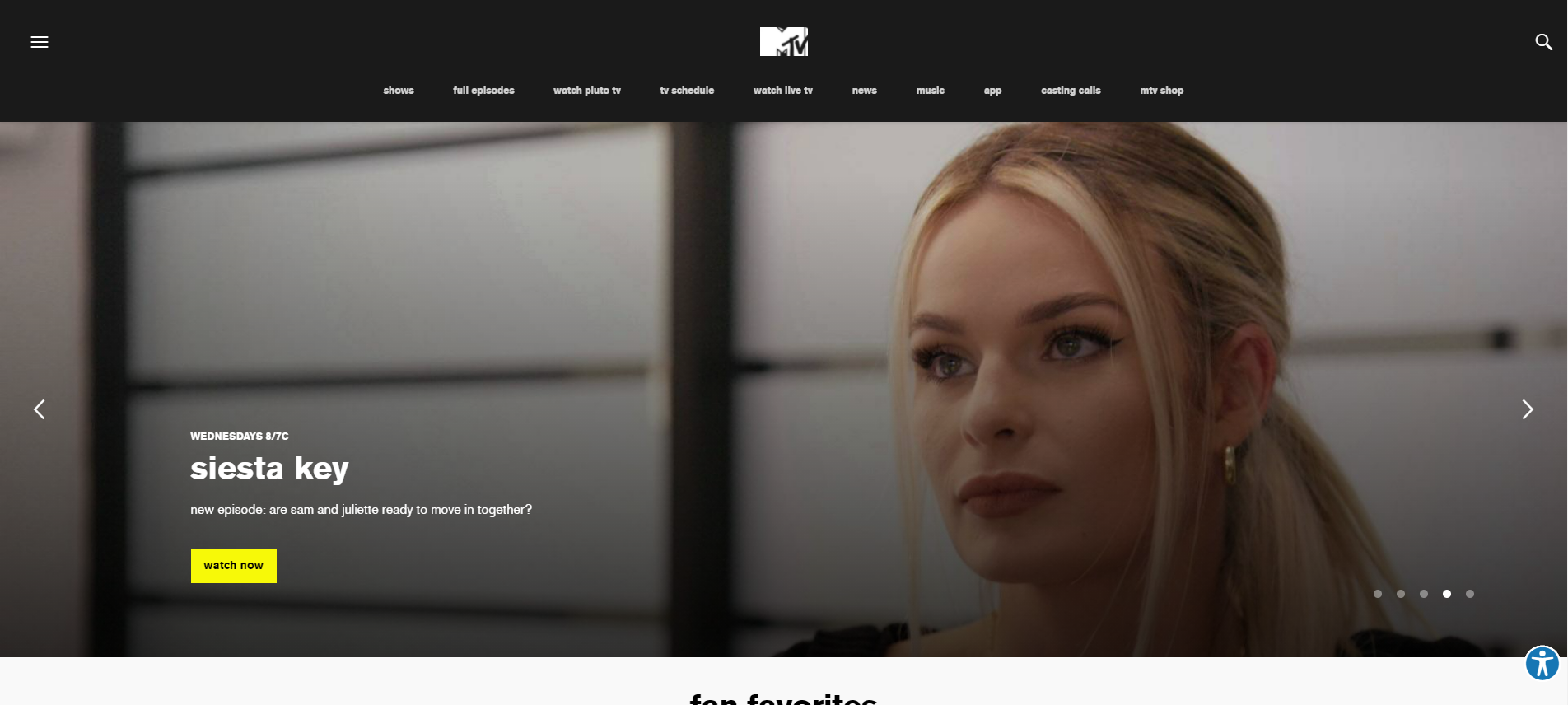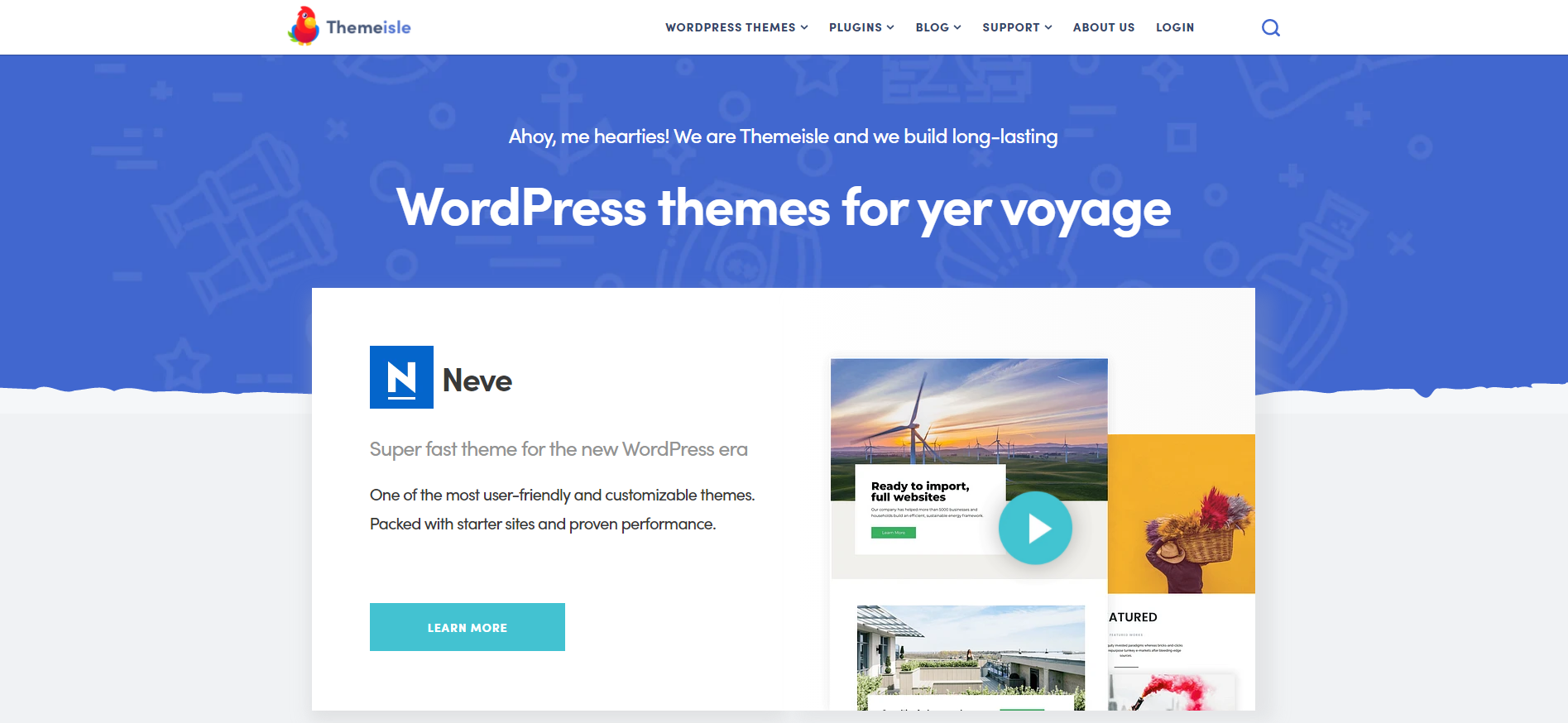 #5 WordPress Theme Statistics
WordPress Themes are one of the best examples when we mentioned subindustries in IT. Businesses are customized and get noticed due to themes, and WordPress Theme developers are making decent money from selling these themes.
The entire WordPress theme history started with the "WordPress Classic Theme" that was launched in 2010 in the first place, and later on WordPress designed a new theme each year that would suit that period most. Things got even more interesting when WordPress theme developers started to position themselves in different niches and create dedicated designs for websites in a specific industry. At the same time, the WordPress theme pioneers remained loyal to their cause and continued to generate and sell global themes, for all types of businesses. The only risk for WordPress theme developers, as well as for all WordPress-related positions is the direct dependence of the WordPress platform itself. As long as WordPress exists, everybody else will continue to grow and evolve. Honestly, there is a chance that WordPress helped hundreds of thousands of people to have a career, upkeep themselves and their families and give them the option to live a better life.
Coming back to WordPress themes, here are some stats worthy to be mentioned: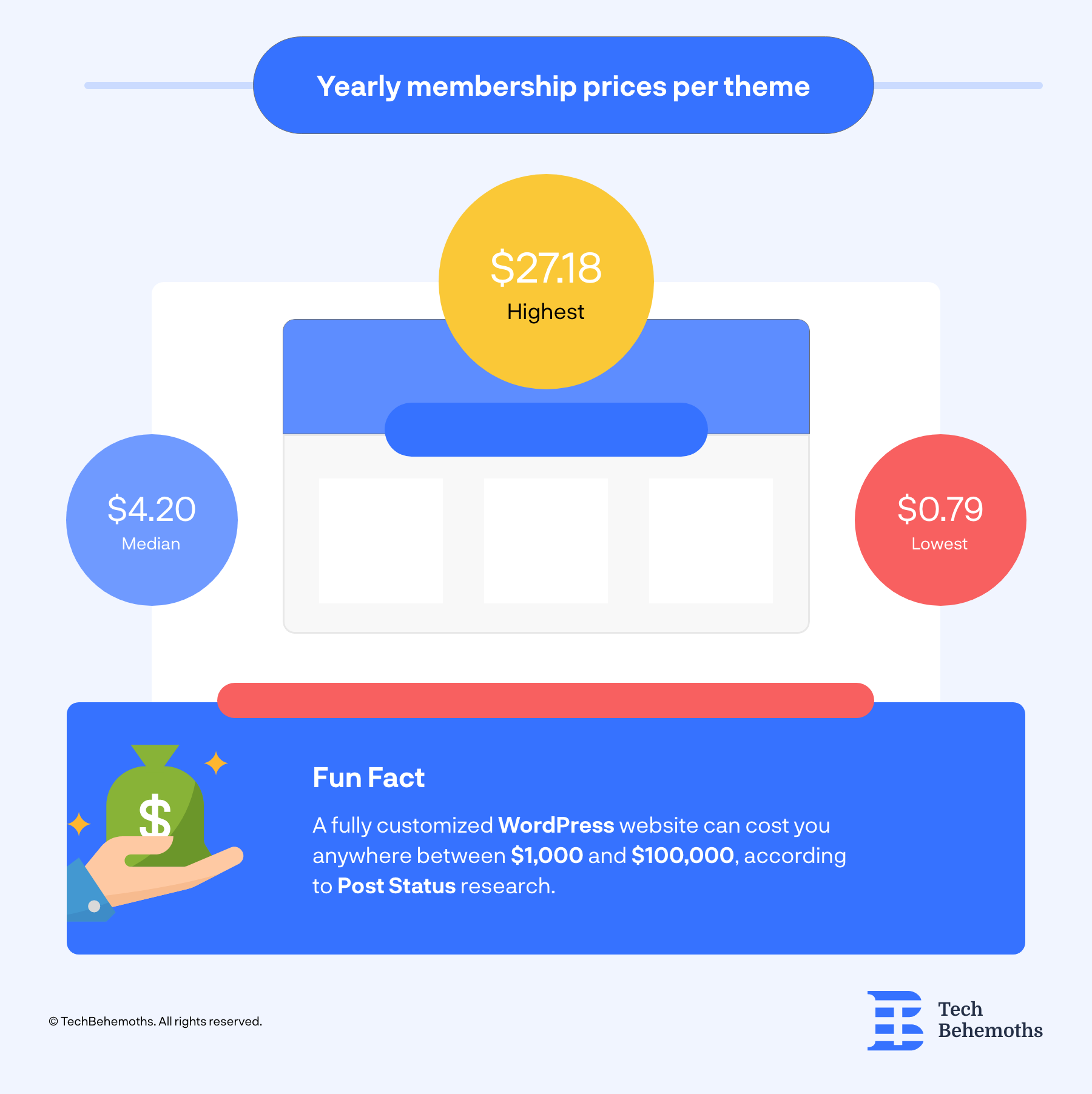 #6 WordPress Plugins Statistics
WordPress plugins come as a helping hand to users that are trying to connect, enhance or find out more about website performance and results. The official WordPress directory includes more than 58,000 plugins, but rumors say there are way more than that.
The data also shows that all top 30 WordPress plugins of all time are installed on more than 1 million websites powered by WordPress. The number of downloaded plugins and installed at all times is inestimable or is better for not to know this sort of data.
However, there is a list of the TOP 10 most popular plugins on WordPress: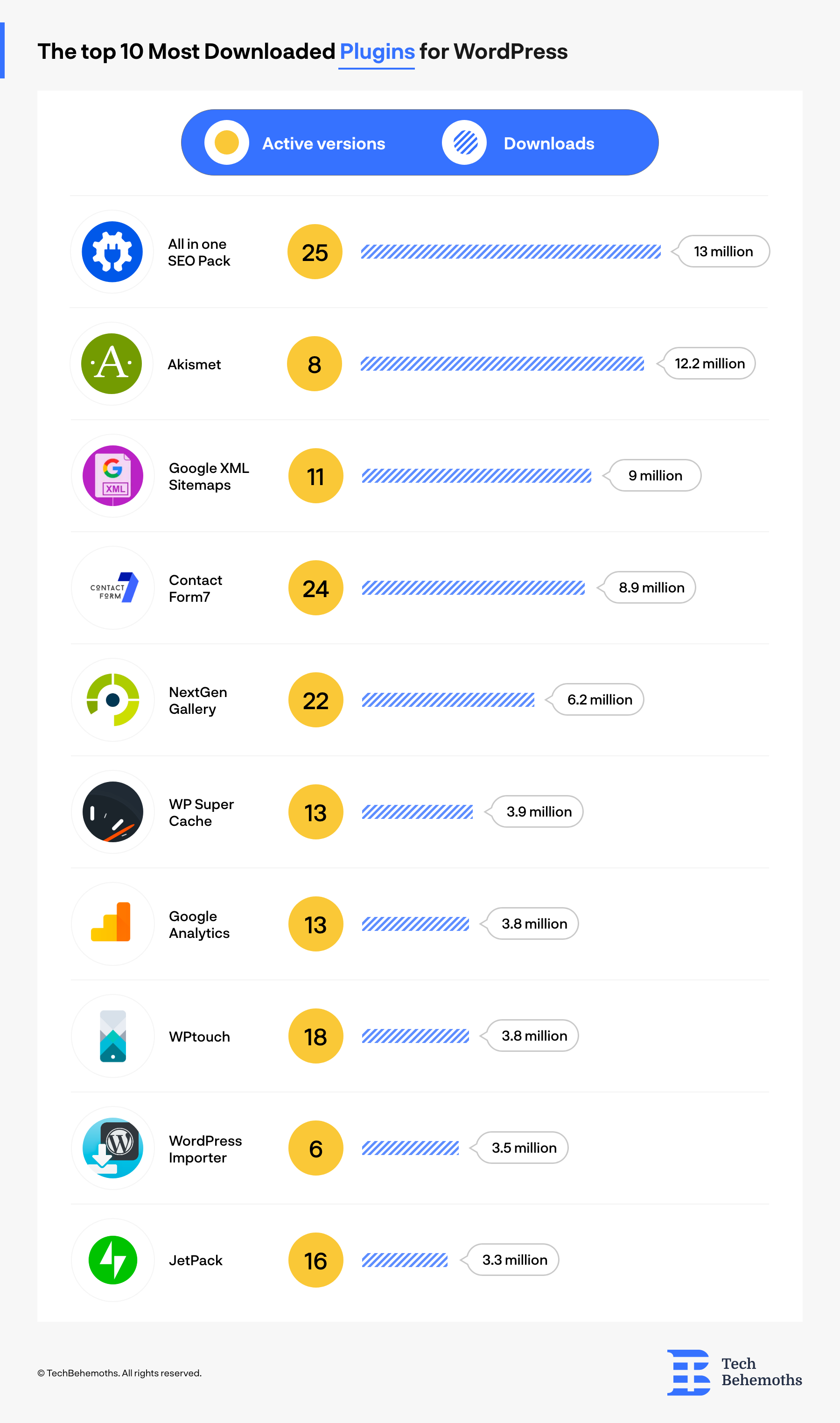 On a side note, without giving names, the most popular e-commerce plugin is installed on more than 3 million websites powered by WordPress. Another interesting fact is that Akismet has blocked over 1 trillion of spam comments and prevented 23 billion brute force attacks.
#7 Other Stats & Facts About WordPress
Discover WordPress web agencies and service providers on TechBehemoths
Is your website on WordPress?