5 Reasons to Choose Outsourcing Software Development Companies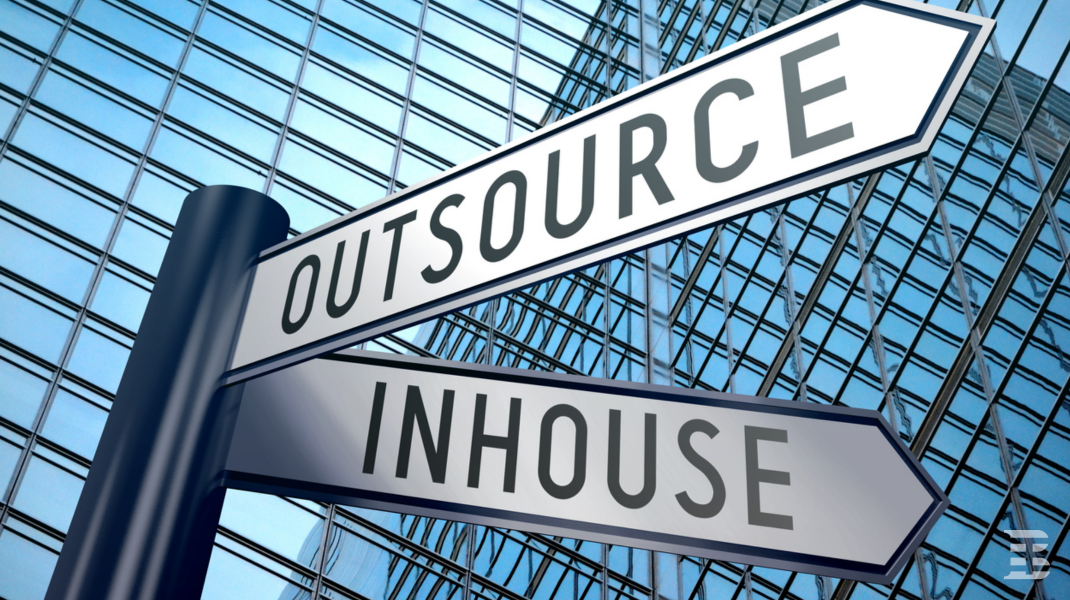 Today, digitalization has made it a lot easier for businesses and professionals to communicate with each other smoothly. As remote work becomes a part of many industries, it has also provided people with more opportunities to grow and expand. This has also led to increased competition for businesses to create the best products for their clients or customers. For businesses, it can be a bit tricky to maintain quality and offer consistent support in the beginning. This is where hiring an offshore software development company can be a good solution.
If you think about it, working with businesses located in other countries could help you achieve your business goals in a short time. It makes it easier to establish consistency and offer a good user experience to customers. Here are some of the top reasons to choose offshore software development companies.
#1 Diverse Skill Set and Expertise
This is one of the biggest reasons to opt for an offshore software business. You can hire professionals with a diverse skill set to work on a particular project or long-term as well. They will most likely offer unique insights on software development that could help your business generate higher revenue and profits. In this field, there are new features, tools, and programming languages being introduced regularly.
It is important for developers to be familiar with the latest upgrades and trends that are adopted every year. Most offshore software development companies have a team of trained experts that can provide viable solutions to technological issues in a short time. This means that you don't have to worry about hiring in-house developers to work on your website, application or program. It's a good idea to hire an offshore development company as you can easily streamline different processes and boost productivity.
You will get the opportunity to work with talented developers and maintain the quality of your products or services as well. Startups and small businesses can gain from their expertise and skills without breaking the bank too.
#2 Increased Efficiency
It is another key factor that you should consider when deciding to hire an offshore software development company. If you outsource certain tasks, you may find it easier to increase efficiency among employees and achieve growth quickly. This can also reduce the pressure on the internal team to manage deadlines or various projects together. By choosing offshore software development companies, you can create a good work environment, improve employee morale and provide a smooth user experience to clients as well.
In the long term, this is also easier for small or mid-range businesses as they can hire a professional team for one project that lasts for three to six months. They can work with experienced developers and IT specialists without spending a lot of money on recruitment or staffing. Before you look for offshore development companies, you should be clear about your business goals.
This way, you can easily communicate with professionals in other countries and achieve the desired results. For example, if you are looking to set up an ecommerce platform, make sure that you brief the company or agency on the branding guidelines for the website and application. This makes it easier for the developers to work with a logo designer or web designer for brand colors in the final product.
#3 Reduced Operational Costs
If you think about it, this is a huge reason to opt for software development companies that are based in other places. When you are launching your business or startup, you might have a limited budget to create a functional and user-friendly program or application. To reduce your costs in the beginning, you can search for a reputable offshore software company.
You can look through different options and pick the one that can be accommodated within your budget. Most businesses that are located in other countries will charge less money than the ones based in the city or state. They may also agree to hourly payments so you can end up saving a lot on operational costs. For specific projects, you can hire professional developers for a given time period and agree on a suitable payment plan.
In the end, you can save money on hiring in-house IT specialists and invest more in business growth. Many offshore software development companies also provide additional services in digital marketing and customer support to their loyal clients. So, you can also consider hiring experts for different tasks to achieve your business goals without spending a lot of money.
#4 Higher Capacity for Development
It is actually quite an interesting reason for hiring an offshore software development company. You can benefit from increased capacity and productivity by working with professionals who are based in a different time zone. Consider this for an example. When your employees or team is off for the day, the offshore company might be starting their day. This allows you to provide a good user experience to customers and resolve any software issues throughout the day.
You can find out about any problems beforehand and work with your development teams around the clock. So, it's a good idea to look for offshore software development companies that are located in countries far away. Due to the time difference, you would be able to easily work after hours and communicate with professionals instantly.
In case, there is a bug or error, you can reach out to the developers without waiting for the next day and have it fixed before going online. This can help you compete with bigger corporations or businesses and establish a name in your industry as well.
# 5 Less Time Invested
This is another reason that you need to keep in mind here. You can save a lot of time by hiring offshore software development companies as you don't need to consider permanent employment for staff. It could be for one specific project or a short-term commitment for less than a year. This means that you can save time on looking for suitable employees and going through recruitment processes.
If you work with talent located in other countries, you may not have to worry about performance reviews, offering benefits, or options that are for permanent employees. All you have to do is simply find the right company that matches your requirements and hire a team of specialists to deliver a quality product.
The payment can be made in monthly installments or after the project is completed. It is a great way to save time that you could use to focus on reaching out to potential customers or branding and marketing.
Final Thoughts
These are some of the top reasons to choose offshore software development companies. If you are about to launch your business or e-commerce platform, you can consider this option to establish a strong digital presence. In the end, you could save money and time, and increase productivity as well.
Would you like to read more about this?