The IT Industry in the Mauritius: Country Profile & Overview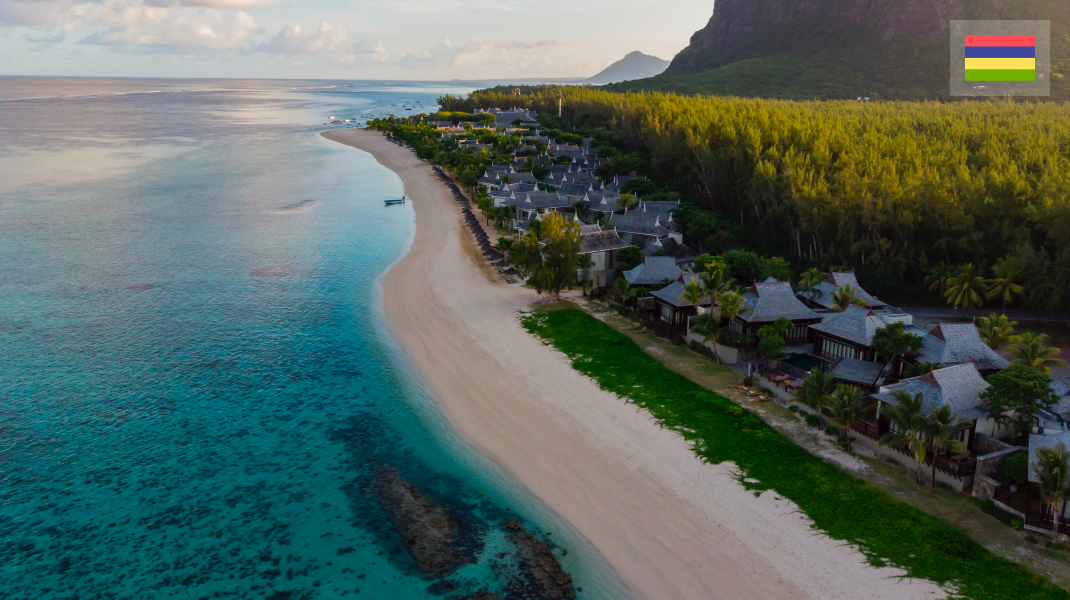 The tech sector in Mauritius was growing since 2002 when the government invested heavily in IT and the sector reached 5.7% of GDP. In 2022, IT companies were employing more than 24.000 people, which is almost double since 2010. In the same timeframe, 2010-2022 Mauritius has been involving in multiple techs and IT projects and brought fame to the country for its talented people. In 2016, two youngsters from Mauritius became finalists in Google's Code-in and in 2017 Mauritius had a grand-prize winner within the same contest. Earlier in 2012 Maurtitius participated for the first time in Google Summer Code and the last major international event where Mauritius got highlitied was in 2018 - cyberstorm team lead three tracks in international hackathon from Bangkok.
Why you should work with Mauritius IT companies
There are multiple IT companies in Mauritius providing specialized services from the segment, and based on the previous international events that highlighted the country's proficiency in the field plus government investments and efforts to grow the industry, they managed to get a name for themselves, including internationally. Most of the companies provide web digital services, such as eCommerce development, web development, branding, UI/UX design, or SEO. But the industry diversifies in new segments such as mobile and AI, thus indicating a progress.
Mauritius-based tech companies also extend their market coverage geographically, which reveals a trust level from regional partners.
What to pay attention to when working with Mauritius IT companies and web agencies?
Mauritius tech and IT companies are rather small than large which indicates that professional capabilities are limited. That's probably why not so many Mauritius IT companies could handle large and corporate projects simply because the average number of employees per tech company is between 7-20. On a side note, there is an obvious leak of professionals from the country, that is still in full development phase. Young skilled workers are tempted to study and work abroad in international companies despite the beautiful landscapes and views the island offers.
How reliable are Mauritius-based IT companies?
Apart from continental Africa, Mauritius didn't have the chance to prove how reliable local IT companies are, or at least not to a scale that could be comparable with other countries from the same region. However, tech companies based in Mauritius grow and get more visible each year including thru platforms such as TechBehemoths is. This way or another, Mauritius performance on tech market is promising and has a good potential to become a regional tech hub that will attract multiple IT companies
How does the Mauritius IT industry relate to the neighboring countries?
The only country Mauritius can be compared to in the region is Madagascar, wich is way larger and more noticeable overall. However, in the extended Eastern-African Region, Mauritius proves impressive results taking into account the real chances and workforce it has. Mozambique, Tanzania or Somalia are countries that fall behind in the same tech sector even if their workforce, and abilities to attract investors in the industry are higher.
How ICT will evolve in 2022 in Mauritius:
Besides being able to attract new tourists in 2020 and 2021, Mauritius also has a strong ICT presence in the region, and also a strategic position. In April 2021, the submarine fiber cable METISS has become operational and available for Mauritians and has a bold long-term effect on how Mauritius performs on the tech scene in 2022: Faster internet connection, better internet penetration and enhanced security of the banking systems are only a few advantages the fiber brings along to local business. The next step that Mauritius will take is to grant access and promote the speed and security of its telecom capabilities to local and foreign investors that are eager to work in an exotic environment, away from the routine in large cities.
Would you like to read more about this?