The IT Industry in Kuwait: Country Profile & Overview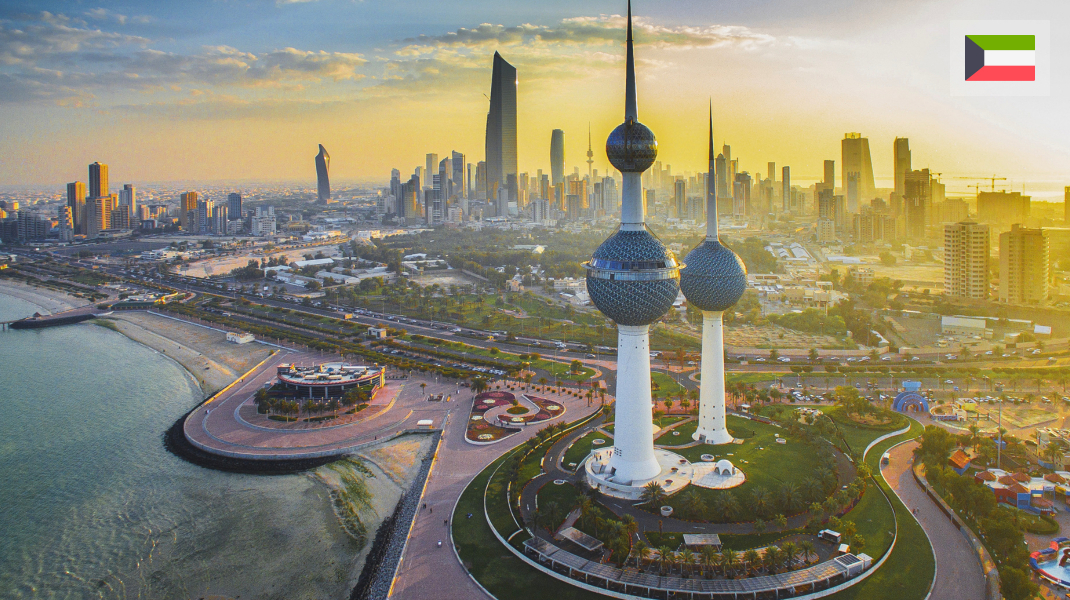 Kuwait is a gateway to the GCC(Gulf Cooperation Council) region offering great access to Saudi Arabia's market. Global IT companies choose Kuwait as a hub due to the availability of talent, cost competitiveness, ownership structure, and market access to the overall region. According to the World Bank, Kuwait was ranked 2nd in MENA in the ease of doing business index.
According to payscale, the average web developer salary in Kuwait is of 6000 BHD/year, or around 15K USD. This means that per month, a web developer located in Kuwait earns around $1200.
At the other end of the table, the price per hour of a web development agency varies between $14 - $29, which is among the most accessible in the region.
Why working with a Kuwait-based web agency
If you are looking for a good price and capable human resources in the Gulf, then Kuwait is a good option to consider. Also, the country becomes lately the main hub for ICT companies in the region and a good place to source out talented developers and web designers.
What to be aware of when working with a Kuwait-based company
Since it's a good place to source out human resources, you may not always encounter originally Kuwait companies, but also agencies from other countries that are trying their luck there. It is possible to experience challenges in communication, project management, and also project delivery. In other words, there is a risk of getting the product not in the way you ordered. However, this risk persists everywhere in the world.
Are Kuwait-based Agencies reliable?
Before working with Kuwait-based agencies, it's good to make a deep research and find a team you consider it's worth working with. Reading reviews and scheduling calls with several agencies will provide you with more information about how companies from Kuwait work.
How does Kuwait's IT sector relate to other countries in the region?
As mentioned before, Kuwait is considered a gateway to access other markets, but also explore its own. On the other hand, the small country competes with Saudi Arabia & Qatar on the internet infrastructure segment, offering better speed. Also, the latest numbers show that the Kuwait government continues to invest and support the ICT sector, by facilitating connections between local ICT companies and other ones from all over the world.
Overall, Kuwait is a good option and a starting point from where to choose web agencies in the region. Due to its competitiveness and state-supported policies, it is expected that the industry will expand and provide more competition to the neighboring countries.
Do you think Kuwait-based IT companies are reliable?