The ICT Industry in Latvia: Country Overview & Profile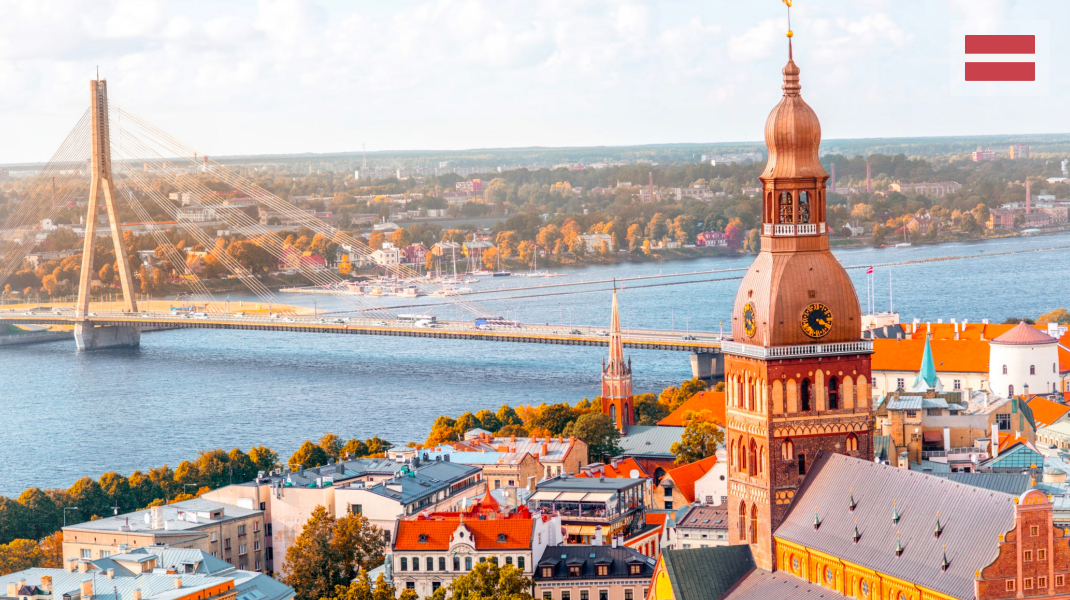 With a population of just over 2 million, Latvia has been qualified as a high-income country by the World Bank. It had come a long way since the year 1991, far from the shadow of the Soviet Union, to create a place for itself in global affairs – economic, political, cultural, or academic.
Many people identify Latvia as a country with one of the fastest internet speeds in the world, more than the United Kingdom or France even! However, the high-tech atmosphere in Latvia is much broader and exciting than that. In a short period of time, Latvia has managed to build a ground for the development of ecosystems that support the growth of high-tech and deep-tech industries and infrastructures.
Why you should work with Latvian IT companies
Like the country itself, Latvian IT companies are in a continuous transformation and develop their capabilities at high speed. Organizing fairs and events, working with international companies, and exporting their services to almost all European countries, Latvian IT companies managed to increase their competitiveness and number of clients with more than 70% in 2019, compared to the previous year.
World Bank data suggests that in 2018, the high technology exports as a percentage share of total manufacture exports of Latvia were at 19.3%. According to another statistic - the Global Innovation Index 2019, Latvia ranks at 34 in the world. Just to mention, that in 2015, the same index placed Latvia in the 81st position.
What to be aware of when working with Latvian IT companies
There are not too many things that are challenging for Latvian IT companies, and probably, like in all three Baltic countries, Latvia faces the same problem - limited human resources. Out of 2 million people in Latvia, 4.5% are enrolled in the IT industry. And even if the country tries to stimulate the numbers to grow, everything moves a bit slowly like in Estonia for example.
Are Latvian companies reliable?
The Latvian business traditions find their roots back in the former Soviet Union, and while it was bordering the nordic countries the Latvian society followed practices and business culture from both sides.
Now, Latvian companies, including those in the IT industry enjoy a high level of reliability and trust, including but not limited to on-time delivered projects, well-executed digital services, good project management, and why not - linguistic capabilities of the locals.
How does Latvia perform compared to its neighboring countries in terms of IT?
Together with Estonia and Lithuania, Latvia is a part of the Baltic IT hub - probably one of the most progressive in Europe. The well-developed IT infrastructure is interconnected with the other two countries, and many companies provide services in the entire Baltic region. It is something specific for the region, where three countries collaborate tightly based on the understanding that together they are stronger.
Taking Latvia apart from those two countries, we could say that its IT industry does not differ from their neighboring countries, and probably is at a slightly lower level than Estonian's tech scene, since the last one has been thru many digital transformations lately.
Would you like to read more about this?