Tech Industry in Toronto: City Profile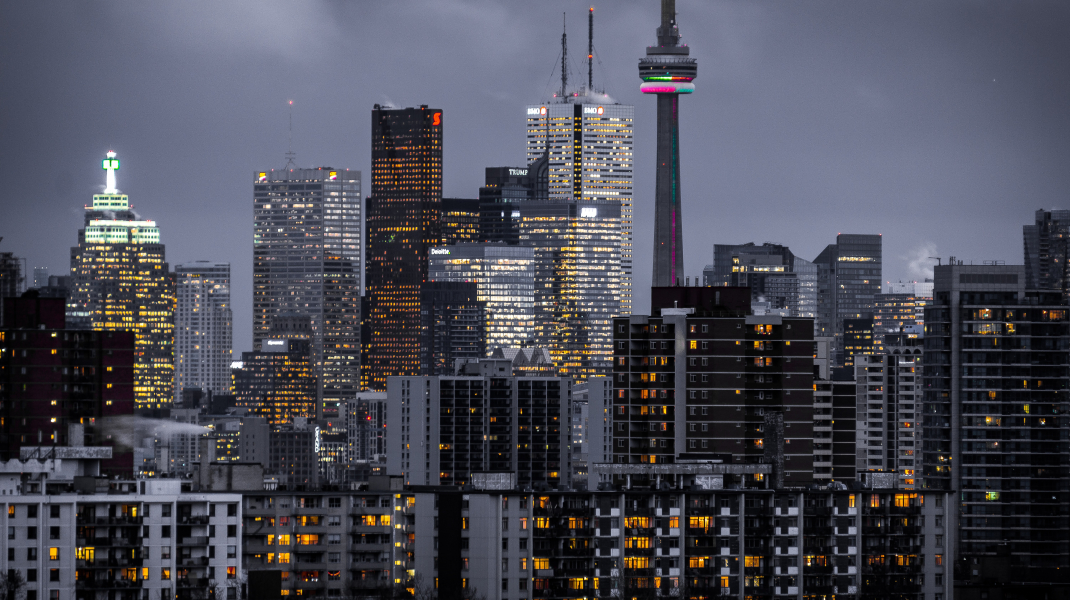 Toronto is the leading tech hub in Canada with more than 640 registered IT companies that provide a wide range of software solutions for both internal and external markets. The high level of tech and IT education and log tech tradition made the city a global tech hub and new media development.
By 2021, there are more than 90,000 IT professionals working in Toronto and delivering services to companies, corporations, and international institutions. The entire IT sector contributes to the local economy with more than $8B annually, and made the sector one of the best-paid in the region, and probably in the country.
According to Toronto.ca, the job distribution in the city is as follows: More than half of the IT employees are engaged in delivering Computer System Designs and related services (60.2%). Almost a quarter work in the field of Telecommunications (21.2%). The other jobs in the field are divided into the following sectors: Computer and Electronic Product Manufacturing (7%), Software Publishers (3%), Electronic and Precision Equipment Manufacturing (1.6%), and Internet Providers (1.5%).
Toronto also hosts tech giants and international corporations that invest in the IT sector, providing jobs for skilled professionals. Companies such as Bell, Cisco, Alphabet, IBM, Microsoft, and Oracle are active in the IT field and are among the biggest players and creators of startup accelerator programs, incubators, partnership programs, and more.
According to the Founders Institute research, the leading accelerators and incubator programs in Toronto are Creative Destruction Lab, EON Accelerator, Founder Institute Toronto, gBETA Toronto, Hatchery, and, Idea Boost.
On average, the tech salary in Toronto is $100K/year (before taxes) which is around the average per area - $106K/year. Nonetheless, this is a good indicator for one of the leading tech hubs in North America. This makes not only Toronto a highly attractive city for IT investments, but also the entire region.
All in all, Toronto continues to be one of the leading cities in tech and IT and has the potential to become a new entry in the top 5 North American tech cities.
As of September 2021, there are 700+ registered and active IT companies from Toronto on TechBehemoths.
Is Toronto a highly attractive city for IT investments?