6 Remarkable Metaverse Companies And Their Promising Projects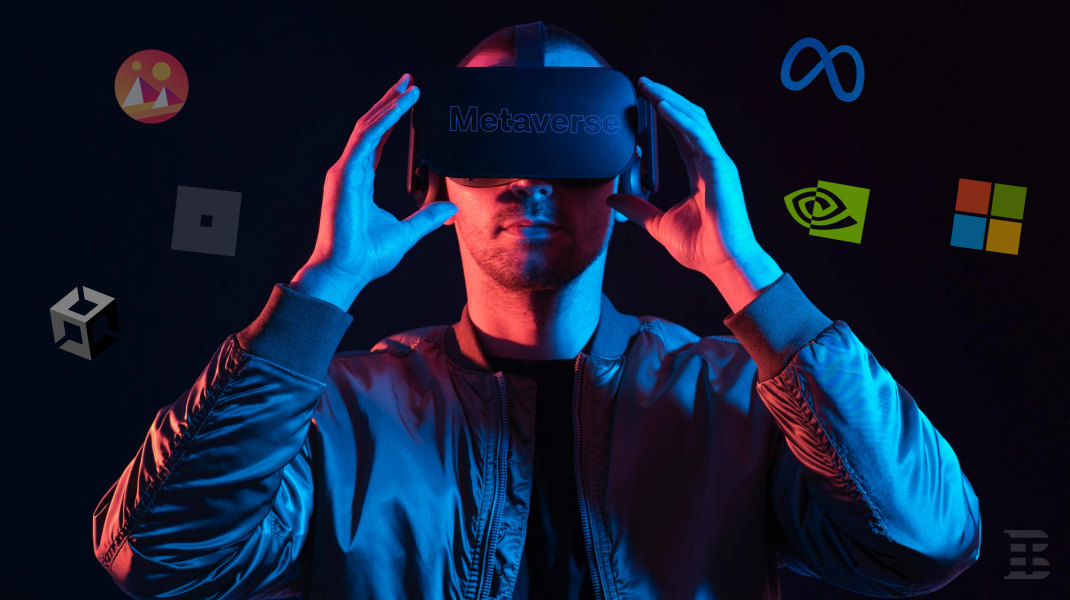 As we step into a new age of borderless digital connectivity, Metaverse offers the possibility to step into a "virtual world" without constraints.
The metaverse is seen as the next step in the evolution of the internet, providing a new platform for social interaction, entertainment, and commerce.
According to Gartner, by 2026, 30% of the organizations in the world would adopt products and services to prepare for the metaverse, also the Metaverse market size is expected to grow to up to $5 Trillion by the year 2030.
Therefore let's explore the term the metaverse, what is a metaverse company and let's find out which are the top ones.
What is the Metaverse?
A metaverse is a virtual reality simulation where users can communicate with the computer-generated environment and other participants. It is a 3D virtual world where you can explore and interact just like in the physical world.
Metaverses are used for various purposes:
Social networking
Education
Healthcare
Smart Manufacturing
Virtual tourism
Entertainment
Online gaming
The metaverse is not entirely a new idea. The term is going with Neal Stephenson in his 1992 science-fiction novel Snow Crash. Stephenson describes the metaverse in his novel as a vast digital universe that exists alongside the actual world. In the book, characters explore the internet world using digital avatars to escape a dismal reality.
Virtual Reality (VR) and Augmented Reality (AR) play a major role in making the entire Metaverse experience engaging and interactive.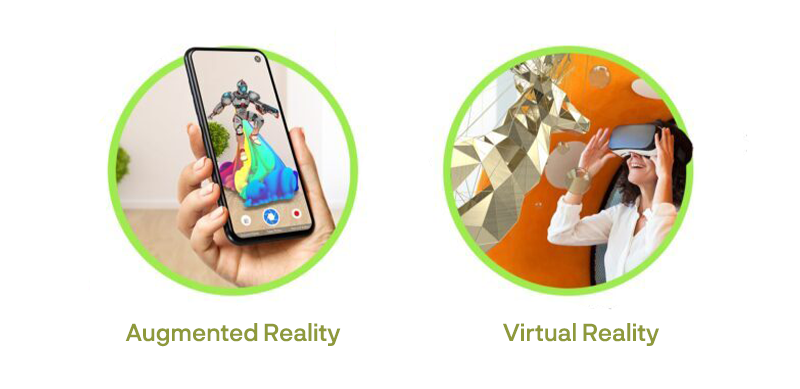 VR refers to a digital environment provided by a computer where users can experience, interact, and determine what happens in the digital environment.
AR refers to an enhanced version of our physical world where we can view and interact with digital elements superimposed within our physical world.
In the Metaverse, people can control their personal experiences while connecting with others around the world, being able to communicate and collaborate in unique new ways using augmented reality, avatars, virtual worlds, and apps with infinite possibilities.
Proponents of the metaverse often focus on the concept of "presence" as the defining factor: feeling like you're really there and feeling like other people are really there with you!
What is a Metaverse company?
A metaverse company is a business that focuses on creating and managing virtual worlds, usually for different purposes (education, entertainment, etc).
These companies frequently develop the software and hardware needed to make their virtual world accessible to users and also create and maintain the content in these digital media.
Companies working on Metaverse usually focus on:
Developing VR hardware
Creating new platforms
Creating virtual marketplaces
Establishing data security
Creating 3D modeling tools, and more!
Metaverse companies are seeking to establish a full-fledged virtual economy. Users can use "avatars" to move around the Metaverse and explore various "virtual worlds".
Now that we're done explaining the concept, we invite you to explore a list of the top metaverse companies, based on our in-depth analysis and research.
Meta (Facebook Metaverse Company)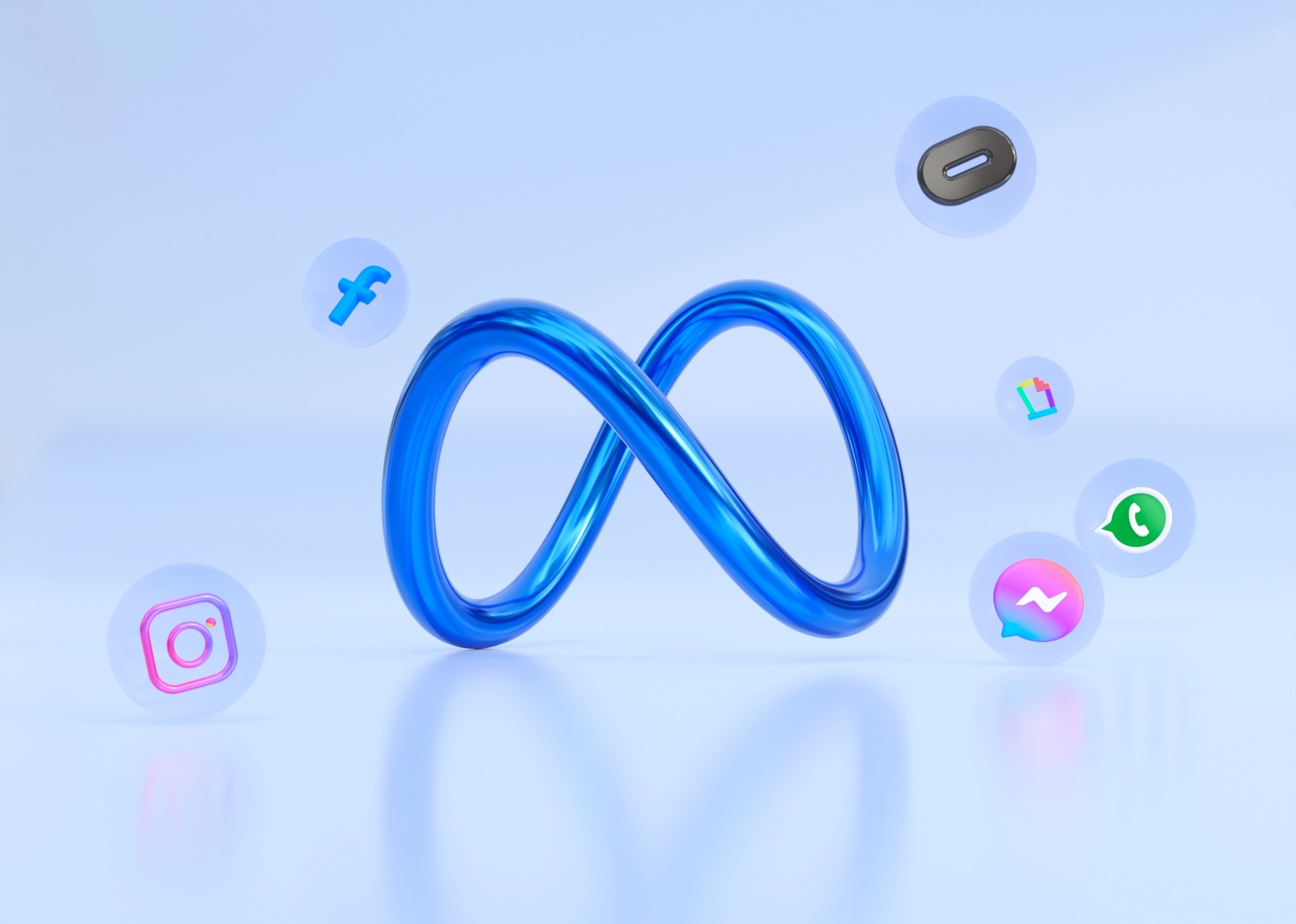 Meta, formerly known as Facebook, but rebranded in October 2022, is a metaverse company that owns WhatsApp, Instagram, and Facebook.
Meta's purpose is to create technology that helps people to connect with each other, create, learn, and enjoy.
Meta's plan includes building virtual spaces where:
People can gather together with other remote workers in a virtual work environment. In this regard was created Horizon Workrooms that are designed to simulate an in-person workplace experience, being a virtual space that includes collaboration tools for businesses to use.
Anybody can join a workroom using the web app on their computer and Meta Quest headset for a full VR experience. Meta Quest is a headset built by Meta to expand the possibilities of virtual and mixed reality.

People could also attend events from the comfort of their own homes. Horizon Venues aims to deliver this experience by providing users with computer simulations of event spaces.

Additional Meta projects include developing ways for people to travel, shop, play, and get together with family and friends in the metaverse. All these will allow people to share immersive experiences with other people even when they can't be together.

Meta has also revealed the Meta AR Glasses, which are ready for the Metaverse. These AR glasses manufactured by Meta allow people to interact with the world around them. AR glasses are very important for augmented reality and perhaps even VR (virtual reality).

Meta invests more than $10B annually in the Metaverse in the hope that VR and AR become the next big computing platform and that the company leads it.
Microsoft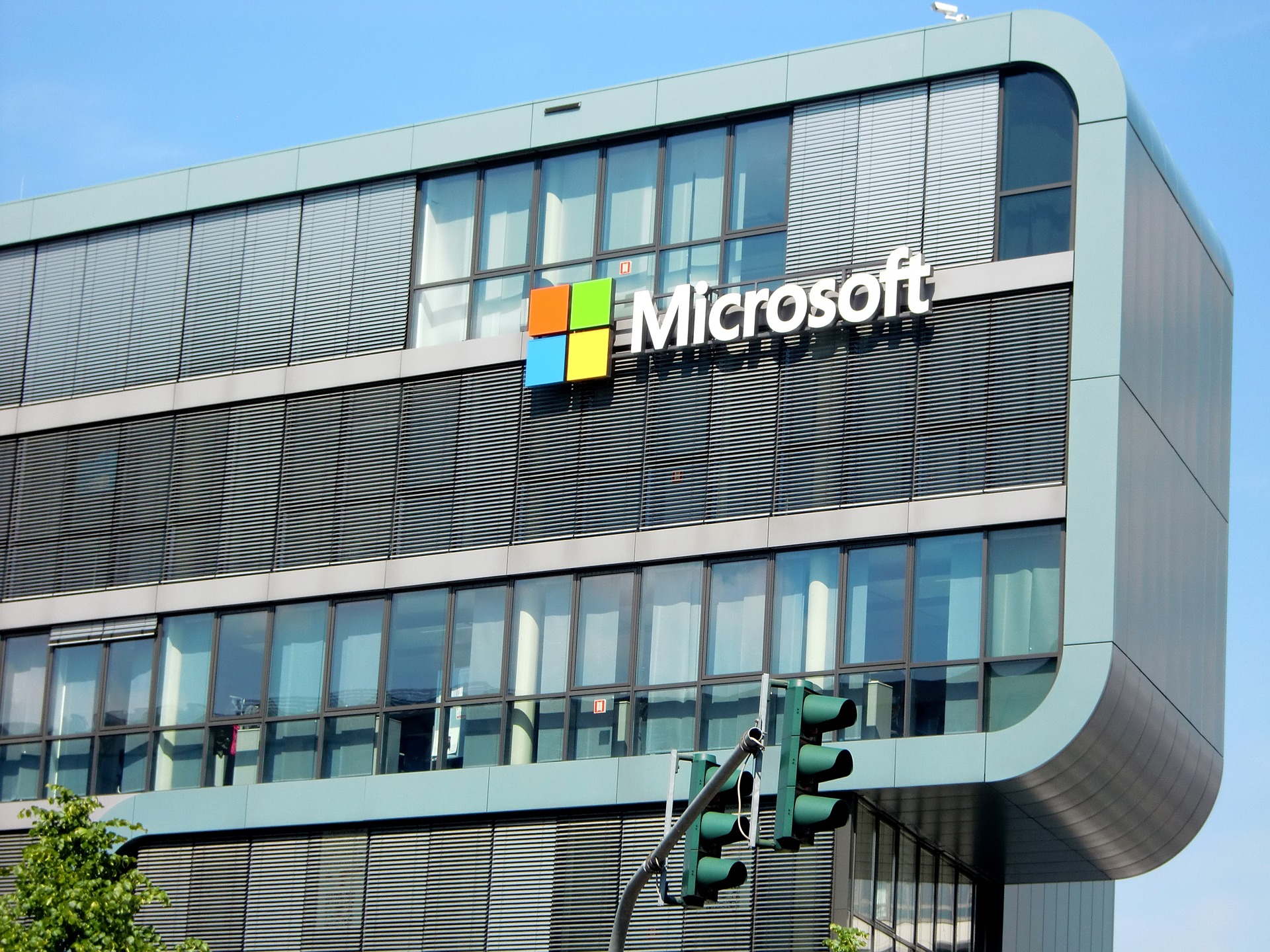 Microsoft is a leading provider of cloud computing services, video games, gaming computers, hardware, search, and other online services. At the same time, Microsoft is one of the richest companies in the world that makes money through its products and services.
In Microsoft's view, the metaverse's digital representations of people, places, things, and processes need to be persistent and if the internet enables people to create websites, the metaverse allows them to create worlds.
Microsoft's vision of the metaverse goes beyond simply recreating physical space in digital space: it applies AI to derive insights based on the data it generates.
At the moment, there are a few key components the company is leveraging to make its view of the metaverse a reality:
As we see, Microsoft is a company with a vast user base in both gaming and productivity software. In this way, the metaverse is all about—bringing work and hobbies together through the metaverse.
In January 2022, the company announced that it would acquire Activision Blizzard, the massive video game developer and publisher, as a step to secure a prominent place in the metaverse.
The $70 billion deal is Microsoft's largest ever and will allow the company to develop games and Microsoft-backed software in the metaverse for years to come.
Decentraland (Metaverse Platform)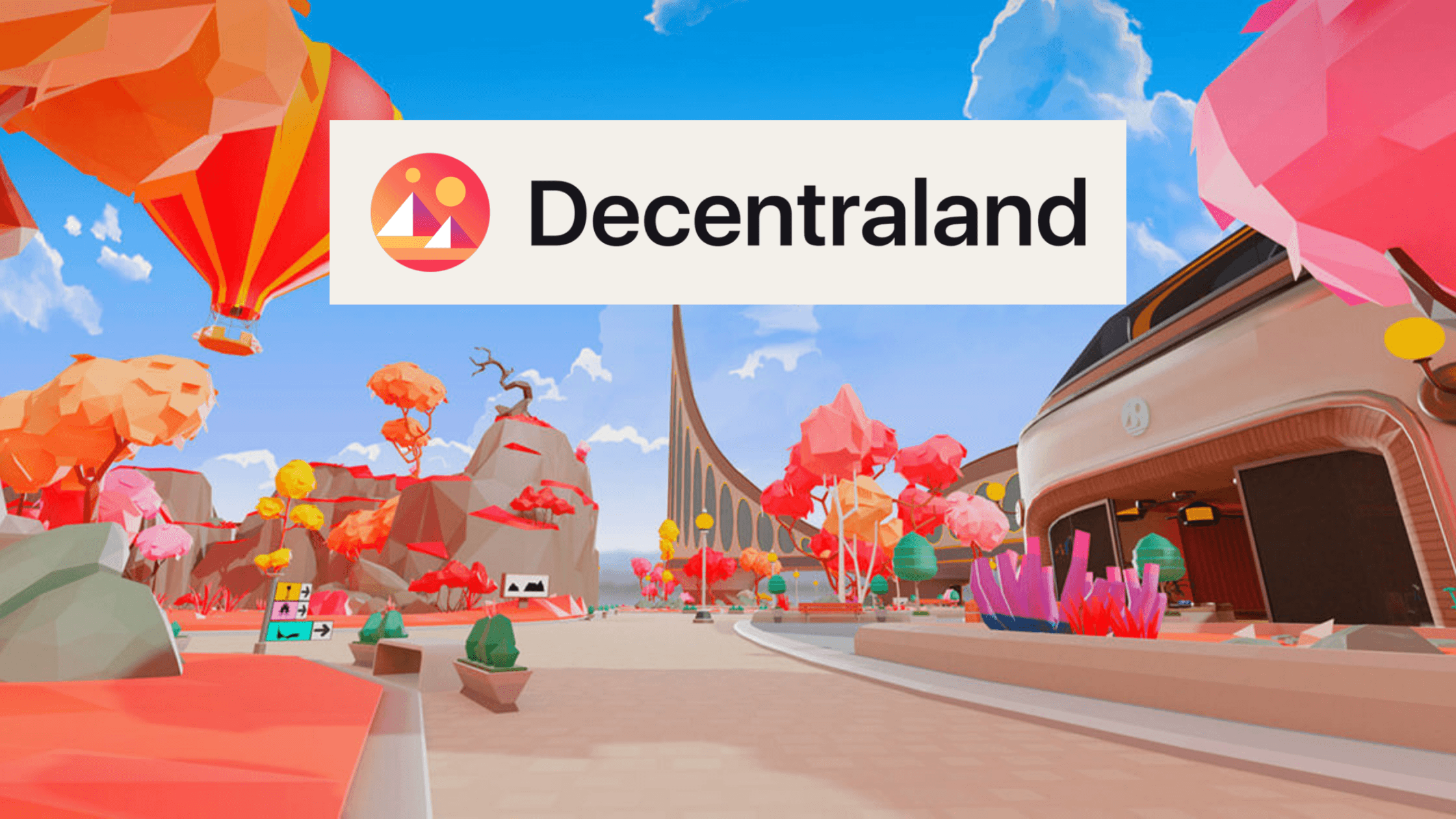 Decentraland is a 3D virtual world browser-based platform, created by Argentinians Ari Meilich and Esteban Ordanothat, and opened to the public in February 2020.
The platform is decentralized, being the first virtual world owned by its users, which means that no user data is owned by third parties.
It is an exclusive platform that enables users to create, trade, play games, host parties, buy and sell digital real estate or wearables for avatars, interact with each other and monetize their digital content and virtual real estate.
In Decentraland, the virtual space where users interact and create is called LAND. Virtual lands can be bought and sold and the average price of LAND, in 2021 was around $100. Real estate in the Metaverse has a lot of popularity amongst investors so the Decentraland land was sold for $3.5 million.
Trading in the Metaverse takes place on the Decentraland Marketplace.
Decentraland uses "MANA" as its in-game currency, which can be traded for other forms of virtual currency on crypto exchanges, using Ethereum (ETH) and other cryptocurrencies.
MANA can also be earned by participating in various activities on the platform, such as creating and publishing content, or by hosting events and other experiences.
While it is still a relatively new company and its market capitalization as of
Decentraland has the potential for growth as the metaverse and virtual reality space continues to evolve and gain popularity.
NVIDIA

NVIDIA is a global leader in AI hardware and software, being specialized in the design and manufacture of graphics processing units (GPUs) and other computer hardware, and is one of the world's leading GPU development companies, responsible for bringing GPUs to consoles, PCs, laptops, and more.
While NVIDIA is not primarily known as a metaverse company, it is active in the development of technology for the metaverse.
NVIDIA has developed a platform called Omniverse, which is a 3D simulation and collaboration platform that allows users to create, share, and experience 3D content and environments in real time. The platform is built for creating and operating metaverse applications and connecting 3-D worlds and workflows.
Omniverse is designed to work seamlessly with other 3D tools and platforms, such as Decentraland and other metaverse platforms, enabling developers and creators to easily import and export content between different metaverse platforms.
NVIDIA's product called Omniverse Kit is a collection of software and tools that allow developers to create and publish interactive 3D content for virtual and augmented reality applications, including metaverse.
Many Metaverses companies are using NVIDIA's Omniverse to create digital assets, avatars, virtual environments, buildings, and more, such as Kroger, PepsiCo, Amazon, and more. Omniverse allows these metaverse companies to develop engaging experiences for their target audiences.
NVIDIA has also released NVIDIA OVX, which enables companies to run complex simulations in Omniverse. This allows developers, engineers, and strategists to create 3D simulations of real environments.
In addition, NVIDIA also provides technologies like RTX and AI that are important for creating high-quality immersive experiences in the metaverse.
Recently, NVIDIA announced a suite of cloud services for development teams and artists to create and operate metaverse apps NVIDI Omniverse Cloud – metaverse-as-a-service. With this cloud individuals and teams can design, publish, and experience rich, interactive 3D internet applications from anywhere.
CEO and co-founder Jensen Huang's mentioned that NVIDIA could get 40bilions$ from the Omniverse project.
Thus, NVIDIA being not a dedicated metaverse company is providing the necessary technology for the development of the metaverse and has the potential to play a significant role in the metaverse ecosystem.
Unity

Unity is a platform based on the Unity game engine development, which is widely used for creating 3D and 2D games and other interactive content. It was founded in 2004, and released in June 2005, is headquartered in San Francisco, California with a global presence and offices in several countries including the United States, Canada, China, and Europe.
The Unity Metaverse platform aims to make it easy for developers to create and monetize virtual worlds, and for users to explore and interact with those worlds.
Art is one of the core elements of the metaverse. Unity brings a unique artistic vision to the metaverse companies. The 3D elements in VR or AR are made up of both code and unique art elements.
Unity already powers around 71% of mobile games and half of all PC and console games, meaning over 2.5 billion people play games developed with the Unity engine.
Some of the most popular and well-known games developed using the Unity engine are:
Pokemon Go - which was a huge success when it was released, becoming one of the most popular mobile games of all time.
Bomb Crypto - a popular play-to-win game that allows players to find a Bomb Crypto Token (BCOIN) and battle monsters using Bomb Heroes.
Angry Birds 2 - which sequel to the original hit game, featuring new levels and gameplay elements.
Super Mario - a mobile game that features the beloved Mario character and classic Mario gameplay.
and more.
In November 2021, Unity make its biggest-ever deal involving acquiring a VFX developer, the cost of which was over $1.6 billion.
Why such an investment? The answer appears to be in the company's focus on the metaverse.
Weta Digital's innovative VFX tools should help Unity Software in further developing its RT3D (or real-time 3D) technology, in this way Unity Software should be able to gain a solid footing in the metaverse.
Roblox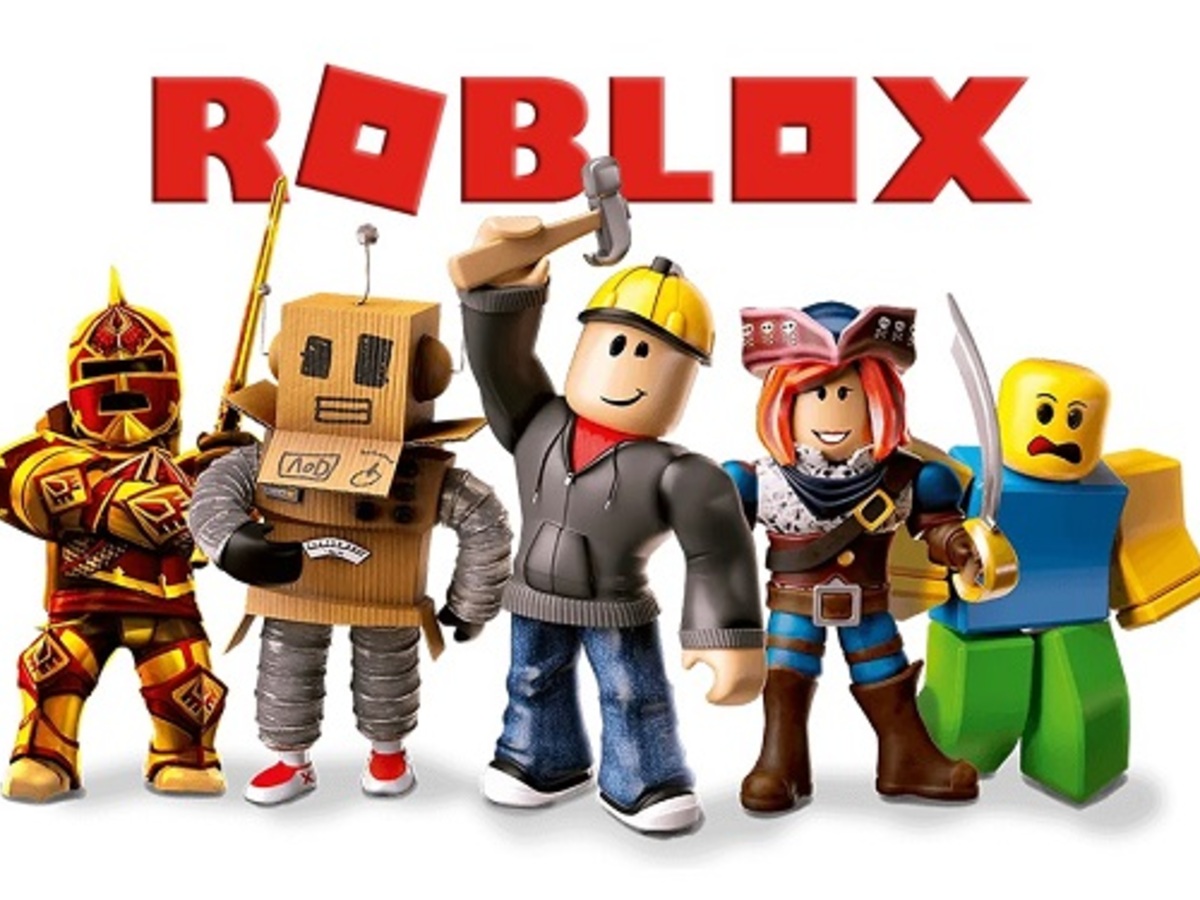 Roblox is an online massively multiplayer gaming platform, which vision is to build the Metaverse, a virtual universe where players can play, learn, socialize and create.
Roblox was created by David Baszucki and Erik Cassel, two engineers who started working on the prototype of the platform in 2004, officially launching it in September 2006.
The platform has a large and active user community with over 52 million daily active users, many of whom create and share their own virtual worlds and games.
According to a recent earnings presentation, over half of Roblox users are under 13.
The most popular game on the platform is Adopt Me!, the game that allows users to adopt and raise pets and animals, decorate their houses, and interact with friends.
Other popular games on Roblox are MeepCity, Royale High, Theme Park Tycoon 2, Welcome to Bloxburg, vehicle Simulator, and more.
Here are some Roblox features:
Virtual currency - Robux: players can earn and spend in-game currency to purchase virtual items and accessories.
Marketplace: a platform for game developers to sell in-game assets and virtual items to other players.
Cross-platform play: Roblox is available on multiple platforms including PC, mobile, Xbox, and more allowing players to play and interact with others across various devices.
Players can connect with friends, join groups and take part in community events and activities.
Roblox shows great financial results for 2022.
ROBLOX Q2 2022 revenue was $591.2 million, up 30% year-over-year and hours engaged were 11.3 billion, up 16% year-over-year.
So we can easily notice that the company has experienced significant growth in user engagement and income in recent years which means that the company has a well-settled place amongst the top metaverse companies.
Final Words of Wisdom
The Metaverse concept is an ambitious and complex project, and it will be interesting to see how these companies will execute and evolve their vision in the future.
Taking into account that these companies are currently working on creating their own version of the metaverse, they are definitely worth following.
The future development of the metaverse is all in their hands, and 2023 could set up new expectations considering the progress these companies made so far by the end of 2022.
Do you think the metaverse will be a real thing in the next 5 years?