IT in Minneapolis:General Overview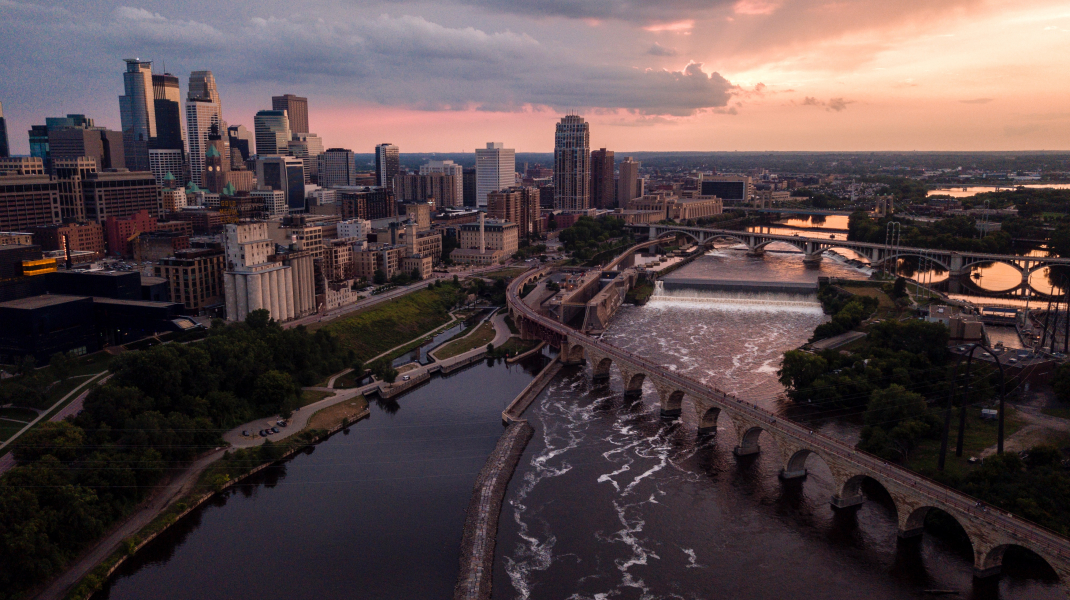 Minneapolis is the biggest tech center in Minnesota and is proved for years its importance to the state and national economy as well. Taken together with St. Paul, the region flourishes, and attracts an increasing number of companies, tech workers, and interested clients in the local IT market.
In numbers, Minneapolis is the home to 136,000+ jobs in IT, compared with Charlotte or Colombia - twice as much, and compared to Austin, 60% more tech jobs. Also, Minneapolis has 70% of the entire state's tech market, which is estimated to have an impact of $31,1 bn, or 9.3% of Minnesota's entire economy.
As for talent, Minneapolis has a positive net migration rate and draws skilled workers from Chicago and Des Moines, as well as from other midwest cities. Around 10,000+ professionals graduate universities from Minneapolis per year, which means that the area's tech industry develops faster than other regions in the state and nationally, and has capacities to attract and retain talent.
According to a report from Business.org, Minneapolis was named in the top 10 places in the US for startups and entrepreneurship. The number of startups in the city grew by 121,3% in 2018 alone compared to the previous year, which makes it a remarkable place to start a business.
Also, according to the M25 ranking, Minneapolis is the #2 city for startups in the midwest region - just another report that confirms the solid position Minneapolis holds in the tech industry.
But none of these were possible without a good tech infrastructure, that builds attractive workplaces, for skilled professionals at any level and almost in every field, including web development, cybersecurity, FinTech, and aerospace research. The same infrastructure facilitated companies in providing world-class services both for local communities and international clients.
As of September 2021, there are more than 290 IT companies from Minneapolis are registered on TechBehemoths
Would you like to read more about this?