TechBehemoths announcing Google Nest winner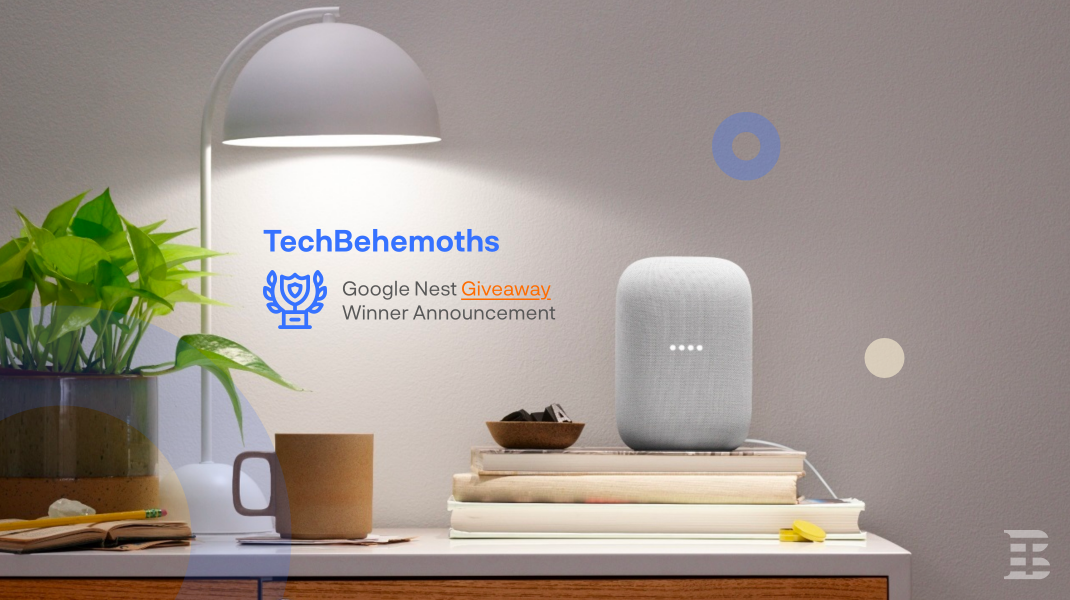 Between September-October 2021, TechBehemoths has conducted two large campaigns aimed to help IT companies and their leaders in increasing online visibility
How IT Companies Use Social Media is the name of the first campaign where we learned more about social media usage in the IT and Tech industries. While performing the study, more than 300 IT companies from 14 countries were surveyed about their social media experience so far, plans for the future, and predictions for the upcoming period. The survey that ended on October 1st revealed crucial data about how different social media perform in the IT sector.
Out of 310 participating IT companies, only 24 declared their intention to participate in the Google Nest giveaway, and claimed their right to be mentioned on the survey page.
TechBehemoths Top Interviews is the second campaign meant to promote and highlight both IT companies and their leaders. 27 founders, C-level professionals, entrepreneurs, and freelancers talked about their companies, professional skills, personal life, and shared wise advice to newcomers in the tech industry. But not all submitted their statements by October 1st, and only 23 entered the contest of Google Nest giveaway. At the same time, all interviewed companies that provided a late response will see their interviews published by the end of October 2021.
The result of a purely random selection declared Amptize the winner in the first place. The winner did not fulfill a mandatory requirement - the one to claim and manage the company profile on TechBehemoths, and the entrance was disqualified automatically.
Following the same process, TechBehemoths performed the second drawing, and Random.org declared a new winner.
On the behalf of TechBehemoths team, we are happy to announce that Noelle Fauver of Inseev Interactive is the winner of the Google Nest device.
Congratulations, Noelle and Inseev!
Would you like to read more about this?