Gievaway - Take The Survey And Win An Air Purifier For Your Home or Office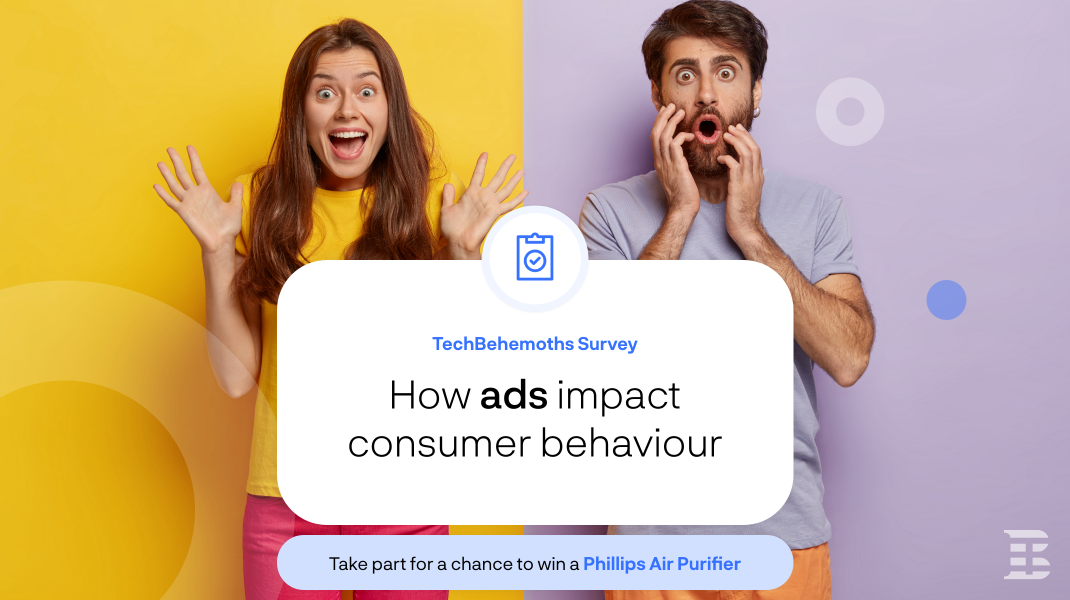 TechBehemoths is launching the third survey this year, and the first open survey, available for everyone. On this occasion, we invite you to respond to 10 simple questions and get a chance to win an Air Purifier or an Amazon $100 voucher.
What is the survey about?!
This time we challenge the ad industry that impacts each day hundreds of millions of people. But since there are different ad sources and types, we perceive them in various ways, and then, comes the question: Which ads should you believe? The goal of this survey is to identify how do ads change people's minds, and in what direction.
What's in it for you?
The one and most important thing we will all get is information. By taking part in this survey you will understand what ads users trust, and which ads don't have any impact. Today, it doesn't matter if you are an entrepreneur, gardener, manager, billionaire, salesperson, developer, or designer - we are all ad consumers.
But also, you automatically get a chance to win an Air Purifier for your home or office.
Important:
In case you don't work for a company, or don't know your website address - just write any company name and a link to any of your social media profiles.
Email field is mandatory, and we recommend to be one you have access to. We will contact you via email with the survey results, and winner results.
All data is collected anonymously and will not be published without your consent. We need it to get in touch with you in case you win the prize
Would you like to read more about this?