How To Find the Best IT Companies in Canada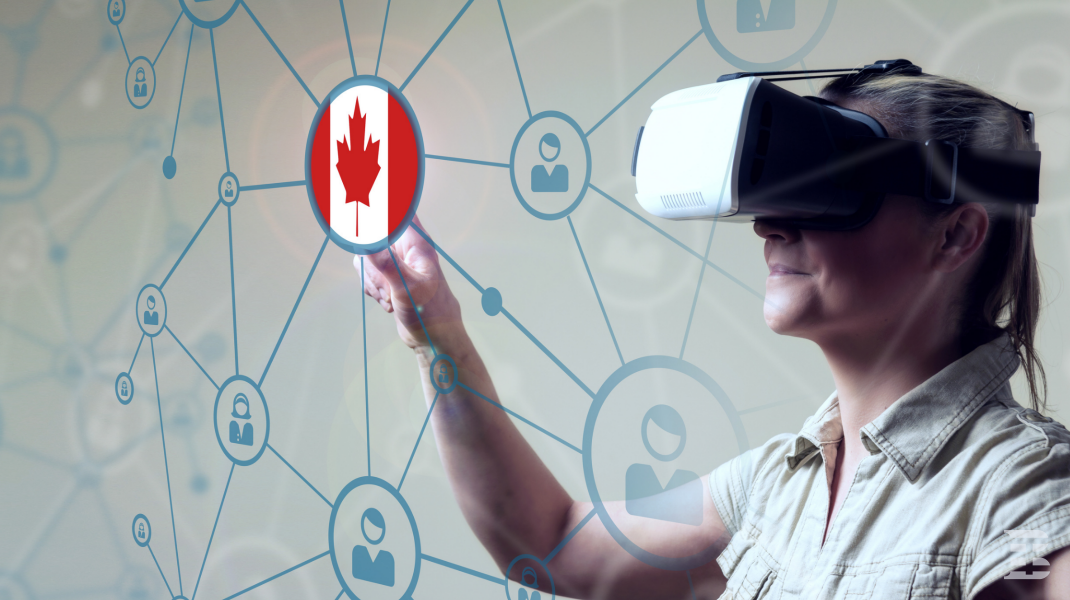 he IT industry is one of the fastest-growing in the entire world. The number of web agencies, IT, and tech companies around the world is growing so fast that now, you can find in nearly every city someone to handle a project - be it from marketing, web development, web design, or app development.
Canada is one of the countries that's leading the way in IT industry development on a global scale. Its tech unemployment rate is extremely low and absorbs a lot of young professionals into its own IT scene. But what are the companies that light the way in Canada's tech industry, and how to find these companies is what we'll talk about in today's blog post.

What Makes an IT Company "The Best"?
An IT company can be the best from multiple perspectives such as service quality, employment retention, or brand awareness among others. An example of a branded company is United Sol, a leading web design company in Toronto that provides end-to-end e-commerce solutions for different platforms. The general audience appreciates a mix of those three factors while a client, a potential employee, and a market researcher pay more attention to each of these criteria separately. Search engines try to provide the most relevant information for potential clients that might be interested in IT services - and that's a good bet. At the same time, employee candidates and market researchers should insert in their query specific information about their desired results. This leads us to the conclusion that the best IT companies in Canada are the best service providers of all.
How To Find the Best IT Companies in Canada with Google?
The first option that's being used by the majority of internet users in Search Engines. According to Statcounter Google is by far the leading search engine that's being used by over 91% of people as of July 2022. In Canada just like in any other country Googling for the best IT companies results in 3 types of pages:
Business Directories

Individual IT Companies

Ads come from either of the above-mentioned types.
Business directories are regularly insightful, but they can also be tricky. The main disadvantage of business directories is that most of them charge companies to either get listed or reach a leading position that could take users' eyes from other listed companies. This means that you might not reach the hidden gems way beneath the pages, and got stuck with a paying company that's not so good after all.
Individual IT companies listed on the top pages of search results are definitely worth checking out as the effort to reach the placement defines the authority a company enjoys among other companies. However, the biggest disadvantage is the small number you have to choose from, and also the difficulty to select based on only the given information.
The last type of result here is ads. To put it simply, individual companies and directories compete with each other for a top spot on different keywords that we all search. That's the least relevant search result overall, as it talks about paying entities that compete with each other for a keyword. Nothing related to reviews, performance, skills, and competencies.
How To Find The Best IT Companies in Canadian Cities/Regions
Looking for the best IT companies in Canada may be a tough job by simply using search engines, so you'd want to go more local for specific search results. The results for local queries are different and more convincing since they come with more individual IT companies and maps.
Google Maps is probably the most recommended option for finding, let's say "IT companies in Toronto". Reviews, directions, and again reviews on other platforms for almost every company make users trust more the service level a listed company offers.
That's pretty convincing, despite that even Google Maps have ads in their search results, and companies are using them. The narrower the search, the more precise are the results, so it works for every service IT companies provide.
How To Find The Best IT Companies in Canada with TechBehemoths?
Without too much self-advertisement TechBehemoths is the most reliable business directory for IT companies and web agencies for several reasons:
Compared to other business directories, TechBehemoths doesn't charge companies for their position/listing

Lists always active IT companies all over the world, including Canada, and is always updated daily.

It comes with the friendliest user experience on the web - find anything that's on the platform within several clicks

It doesn't, never did, and never will run ads anywhere - so everything is organically and relevant

Includes unique statistics about each listed company, and describes head-tail everything.
Step 1 - Use the Search Bar, Map, or Menu
Coming back to the original question, finding IT companies in Canada is pretty simple with TechBehemoths. It's enough to use the search bar or pick Canada on the map, and here they are - all IT companies, web agencies and also freelancers from Canada.
Step 2 - Pick Companies That Match Your Criteria
Right after you search for "Canada", you land on a page with over 1600 results split into sections that list 3 companies in a row. The Featured section lists the best companies in Canada by their profile strength - this means that these companies are the most active, aware of their position, and ready to provide services.
Each company regardless of its position on the page has a small first-impression description, and the main service areas it covers, as well as the number of employees and hourly rates.
Sometimes you may find a badge over the logo of a company - that's an achievement that a company owns. Most of the time it's related to the company's performance in a timeframe.
If you're not sure what company to choose, leave it on TechBehemoths. The team will select the best-matching companies for your project. The Tech Valet is the best option.
At the bottom of the page, there are two options - to browse the next page or dig into Canadian companies from a city of your choice.
Step 3 - contact the companies through TechBehemoths
Once you decided which company to contact - send the message in the contact form and we'll deliver it in minutes. You need minimum details to send them the project-inquiry.
Wrapping things up
There are three options to find the best it companies in Canada:
Google Search

Google Maps

TechBehemoths.com
Each has its own way to display the results, but only one option pays attention to your real project needs. In the end, I decided to compare the options between them and let you make the last decision.
| Google Search | Google Maps | TechBehemoths.com |
| --- | --- | --- |
| Displays ads, directories and IT companies | Displays IT companies both as ads and organic | Displays only IT companies, without advertisements |
| Results order based on Algorithm | Results order based on reviews, location + algorithm | Results order - most active, & best-reviewed companies first |
| Can't filter companies without starting a new search | Can't filter companies without starting a new search | Filter companies in the same page |
Would you like to read more about this?