Best Looking Oracle Offices Around The World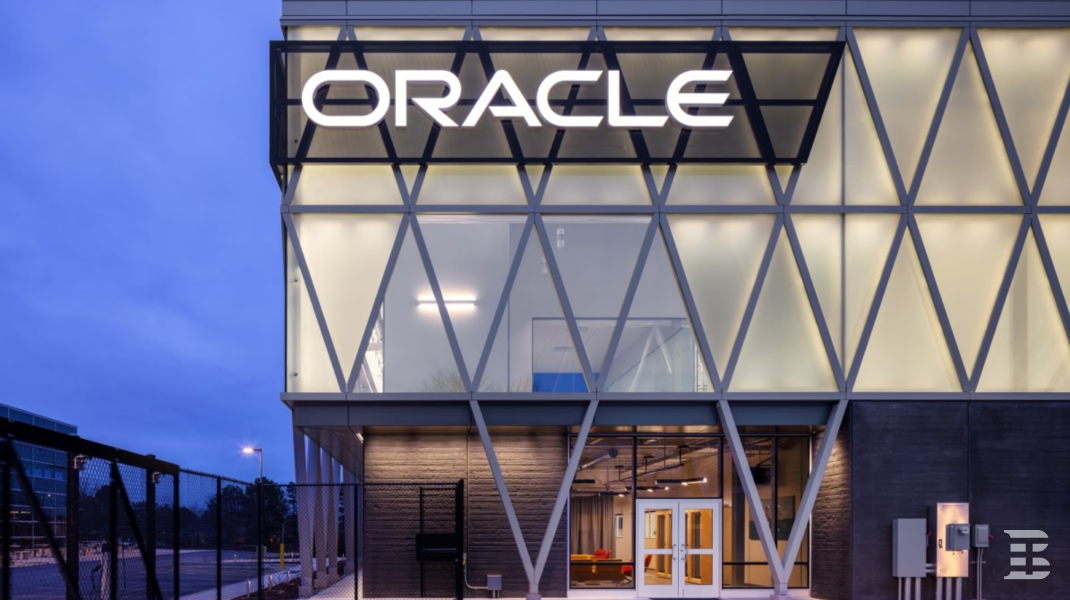 The tech behemoth Oracle is one of the most spread companies in the world, with offices in over 270 locations across the globe. It's no wonder though, as the company is known for being among the top companies involved in web development technologies, cloud infrastructure, startup ecosystem, and diversity inclusion programs. Also, more than 400 companies worldwide provide Oracle services, enhancing even more the company's presence on the market.
Now, as an industry leader, Oracle is in contact with its global audience including through its offices, which we will be discovering in this article.
#1 Austin
Designer: STG Design
Surface: 560,000 sqft
Year: 2018
Location: Austin, TX, USA
The Austin office is situated on the shore of Lady Bird Lake - in the very proximity of the Business District of Austin and also close to residential neighborhoods of the city. It consists of two buildings and is more of a campus with multiple facilities, just like other tech behemoths own and have.
On the inside, the buildings provide employees with an open workspace, a training center, a tech bar, dining facilities, a fitness center, and a Starbucks lounge. The wide windows give employees the chance to enjoy natural light for the day-long period which is a great addition to other facilities.
The decorations count among the most significant elements 140 installations that serve as a guide to the geography and history of Central Texas by highlighting local culture through art, music, murals, and interactive activities.
#2 Warsaw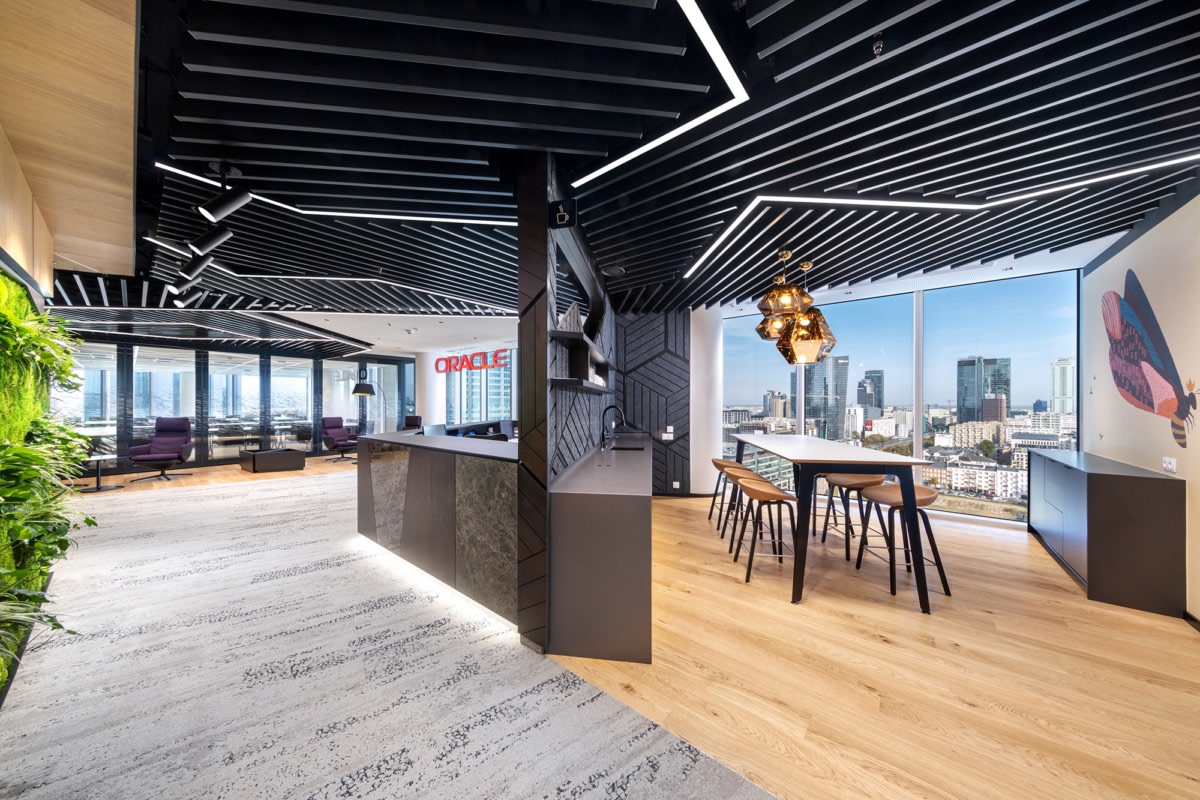 Designer: Massive Design
Surface: 37, 674sqft
Year:2020
Location: Warsaw, Poland
Despite being one of Oracle's smallest offices, the Warsaw location was launched in 2020 and brought to employees the latest facilities with a modern interior design and comfortable mood inside.
The Warsaw HQ is contemporary in form and classic in expression. It is also a showcase, a tale of the importance and responsibility of all our actions and business ideas.
Designed with a wide range use of high-quality natural finishes, the office will serve employees and clients for a long time. The final selection of materials was not only led by eco-friendly and less-waste solutions but also with great attention to acoustics.
As the new Warsaw HQ combined two independent offices, the focus was to connect and integrate people. Different ways of integration were also developed with Oracle representatives of individual departments. The spaces dedicated to integration and relaxation include, among others: a pool table, a space with gaming consoles and comfortable soft seating, a table for board games, and finally a yoga room.
#3 Budapest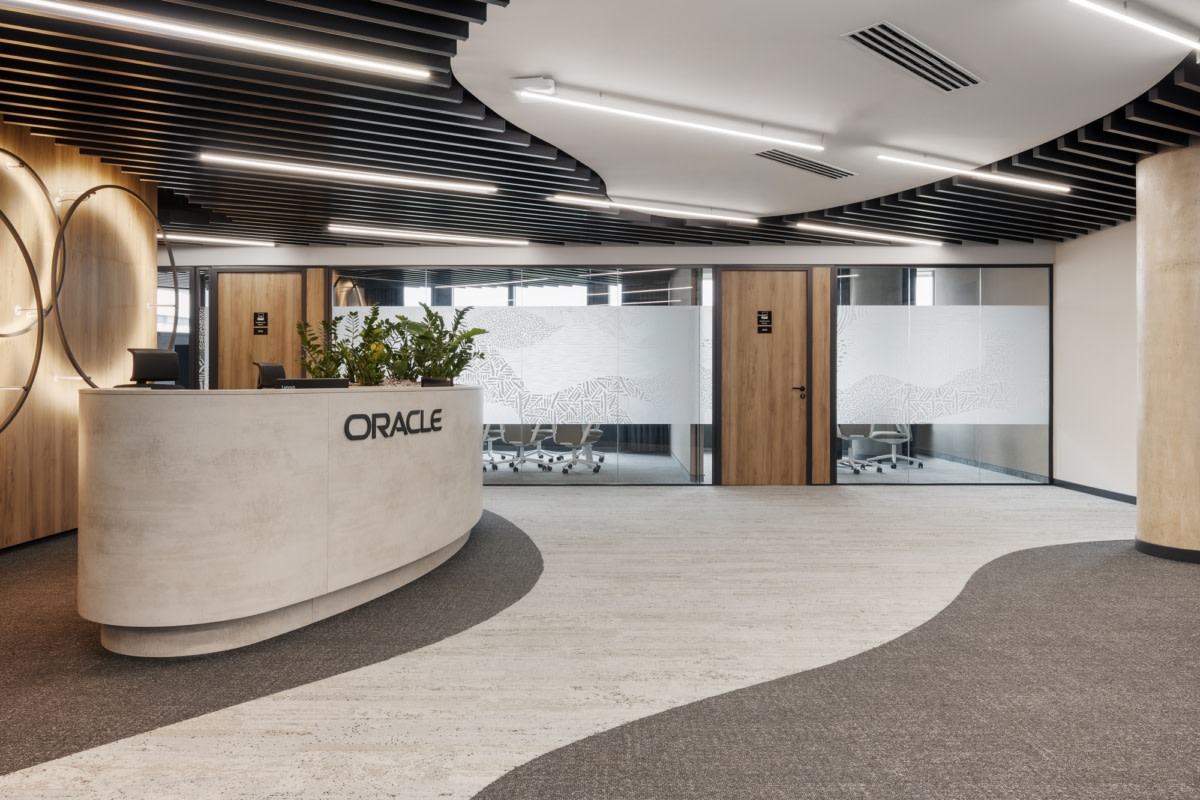 Designer: MadiLancos Studio
Surface: 43,056 sqft
Year: 2021
Location: Budapest, Hungary
For their latest location in Budapest, MadiLancos Studio (MLS) was given the task to design an office, which provides flexibility, collaboration, and a welcoming atmosphere. Conceptually, the design of the space relies on the palette of neutral design elements, concrete surfaces, and pastel tones. The architects strategically implemented Oracle's new Redwood design concept into organic patterns and accent colors, so that both employees and visitors can experience the vivid corporate identity.
Each of the meeting rooms has been designed in different colors, from warm beige tones to brighter blue shades. By doing so, MLS gave the office space a bold and unique character. The colors also serve as coding for ease of orientation on the large floorplate. The meeting rooms have also been equipped with Rainbow PET Felt Panels, which not only turned the walls into an interesting objects but also improve the acoustics.
As a result, conversations during meetings are kept inside the room only. To ensure the employees have a healthy working environment, MLS also created a few small rooms, where anyone can have a video call or focus entirely on their job. Here they followed the same design concept as the bigger meeting rooms — complimenting color combinations, plenty of warm light, and Acoustic PET Felt Panels.
Several informal meeting points and rooms encourage collaboration between colleagues. Highlights are the arena-like brainstorming room, the game room, and the large and well-equipped canteen. In the world of hybrid working these facilities will propose an inviting alternative – a reason to visit the office and meet colleagues for the Oracle Budapest team.
#4 Deerfield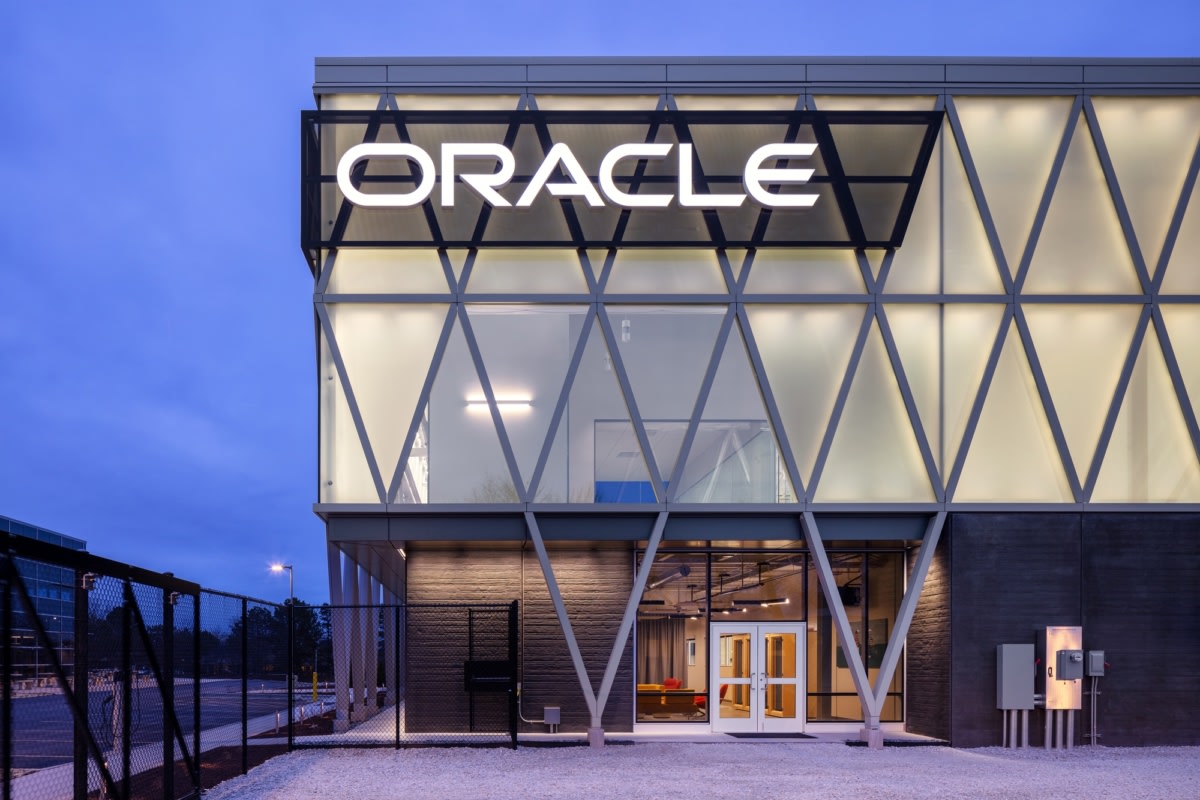 Designer: NELSON Worldwide
Surface: 18,715 sqft
Year: 2021
Location: Deerfield, Illinois, USA
Situated on the outskirts of Chicago in Deerfield, Illinois, the Oracle Industries Innovation Lab is the first laboratory of its kind in the United States, serving as a platform for the iconic brand to showcase its innovation in technology and digital transformation. This state-of-the-art facility is fully equipped with the tools needed to provide hands-on experience within a simulated connected worksite.
The new Oracle Industries Innovation Lab pushes boundaries in technology, innovation, and design. Its unique scheme and interior applications sets a new standard for the way products and services are displayed to potential customers, all while being housed in a facility that honors company culture and identity. As guests and employees make their way through the building, they are greeted by a walk-in lobby and coffee bar, where they can indulge in a beverage and small bites while they wait for demonstrations to begin.
Located on the second floor is Oracle's Smart Studio, a simulated residential studio apartment with a small kitchen, washer, dryer, and water heater. Oracle uses this space to showcase energy usage tracking technology. In addition, the space also features a miniature town model, also used to visually showcase energy and utility usage.
#5 Rome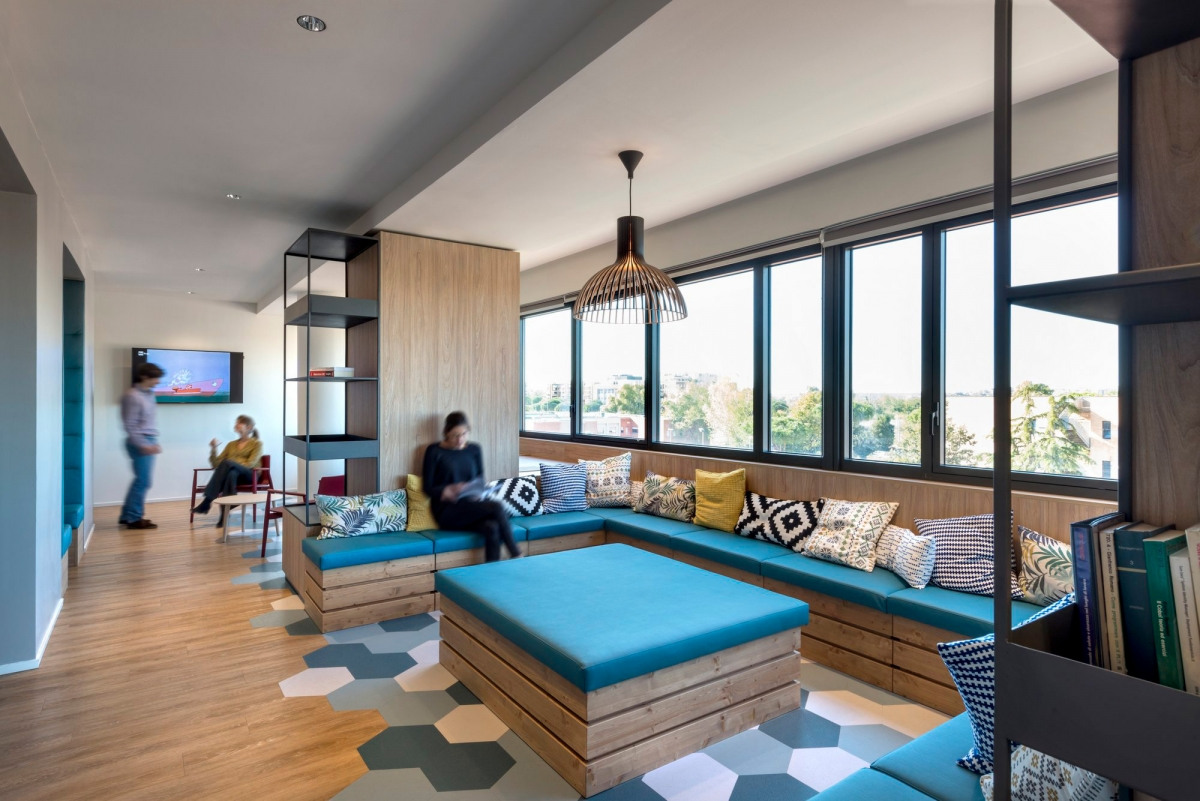 Designer: DEGW
Surface: 64,583 sqft
Year: 2017
Location: Rome, Italy
The new Oracle Italia headquarters is located in the EUR district, a business district full of history and constantly evolving, alive, and full of facilities for leisure, shopping, culture, and fitness. The building is a multi-tenant, of which Oracle Italia occupies four floors (from the 3rd to the 6th), with a rectangular plan with two large internal patios on the sides of the central core, which collects vertical connections and toilets, and a "satellite" body " connected.
Approximately 6,000 square meters of surface redesigned by a tailor-made project tailored to the organization, the peculiarities of the teams, and the needs of the people: a smart project that makes the work-life balance a primary objective, without delegating it to the wealth of external services offered by the district but integrating that wealth within its spaces with great attention to the staff.
Have you ever been to any of these Oracle offices?