Average Salary of a PPC Manager in Australia: How Much Do They Earn?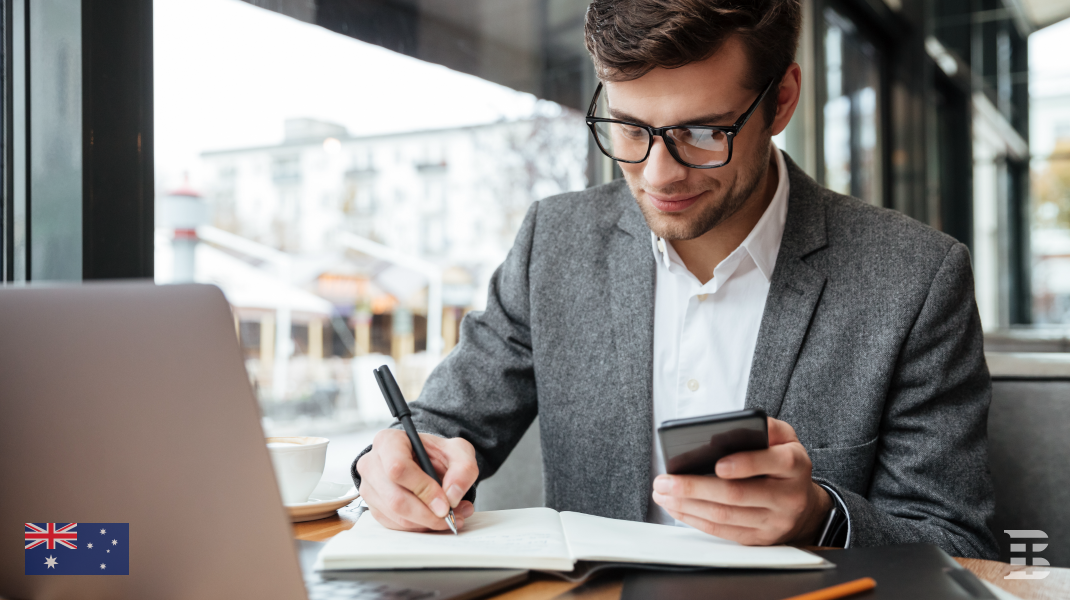 In 2020, the average salary of a PPC manager in Australia varied from AUD 75.000 up to AUD 83.000 and is considered one of the best-paid non-technical jobs in IT in the region. According to Indeed - a popular job directory, the best paid Australian PPC managers are in Sydney where they earn annually ~ AUD 92.000.
On the other hand, PayScale mentioned that the lowest salary of a PPC manager in Australia is AUD 49.000, and the average salary is between $68.000 - AUD 75.000.
As various sources mention different salary ranges for PPC managers in Australia, and each is based on different salary profiles, this article is set to put more light on what a PPC manager should financially expect when working in Australia, or with Australian companies.
Average Salary of a PPC Manager in Australia
This research aims to identify the average salary of a PPC manager in Australia and is based on multiple sources. All of the sources revealed different results - Indeed.com and Glassdoor which are job portals and rely on employee feedback resulted in the highest range of average salaries: AUD 75.000-83.000. On the other hand, PayScale and SalaryExpert, which are salary research websites came with a lower range of average salaries - AUD 68.000 - 74.000.
Entry Level PPC Manager Salary in Australia
The lowest salary a PPC manager can get in Australia is somewhere between AUD 42.000 - 51.000/year. Again, 3 out of 4 sources in our research have results on this topic with a difference of AUD 9.000. While Glassdoor mentioned that an entry-level salary for a PPC manager in Australia is AUD 42.000, SalaryExpert says that the annual minimum salary for a newcomer PPC manager is AUD 51.000. At the same time, Indeed.com does not provide information on this topic.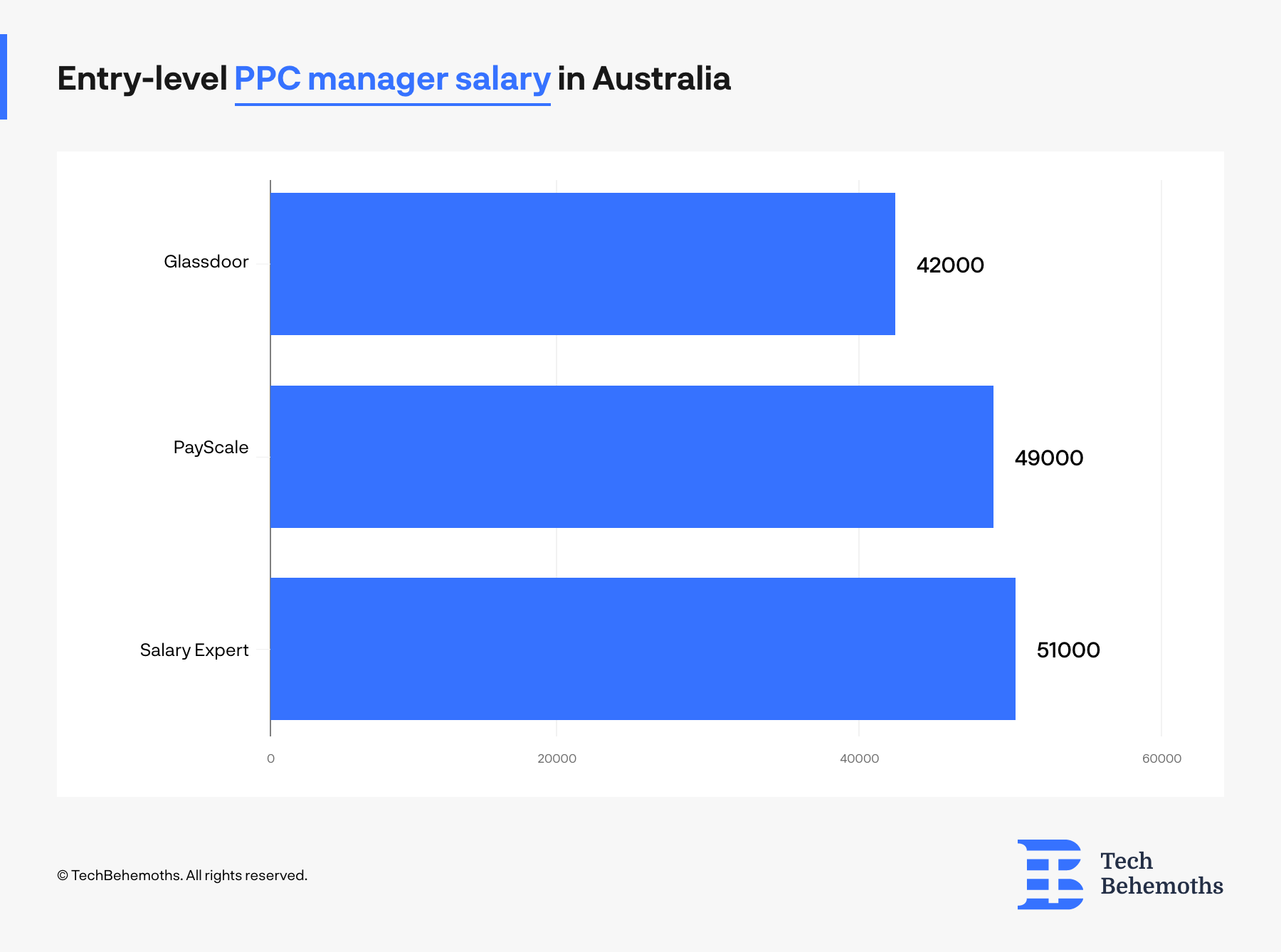 Senior PPC manager salary in Australia
As expected, the most interesting salaries are for seniors. PayScale mentions that the career of a senior PPC manager starts after 5 years of experience in this field and lasts around 4 more years. This means that a senior PPC manager is considered someone who had this position between 5 and 9 years.
On the same topic, Glassdoor has a dedicated seniority scale which includes 3 steps:
Manager

Senior Manager

Leader
Each step has different responsibilities and is paid differently, but what is different from the PayScale career path, is that on Glassdoor, a manager and a senior manager can both have between 2-4 years of experience. Generally, this depends on the company and the country, and it may happen that in a company after 3 years you are promoted to senior, while in another company for the same tasks you take the senior level in 5 years. The larger the company, the faster you are promoted to a new title.
Coming back to the salaries of a senior PPC manager in Australia, here are the numbers:
PayScale - AUD 75.000
Glassdoor - AUD 153.000
SalaryExpert - AUD 92.000
On the chart, things look this way: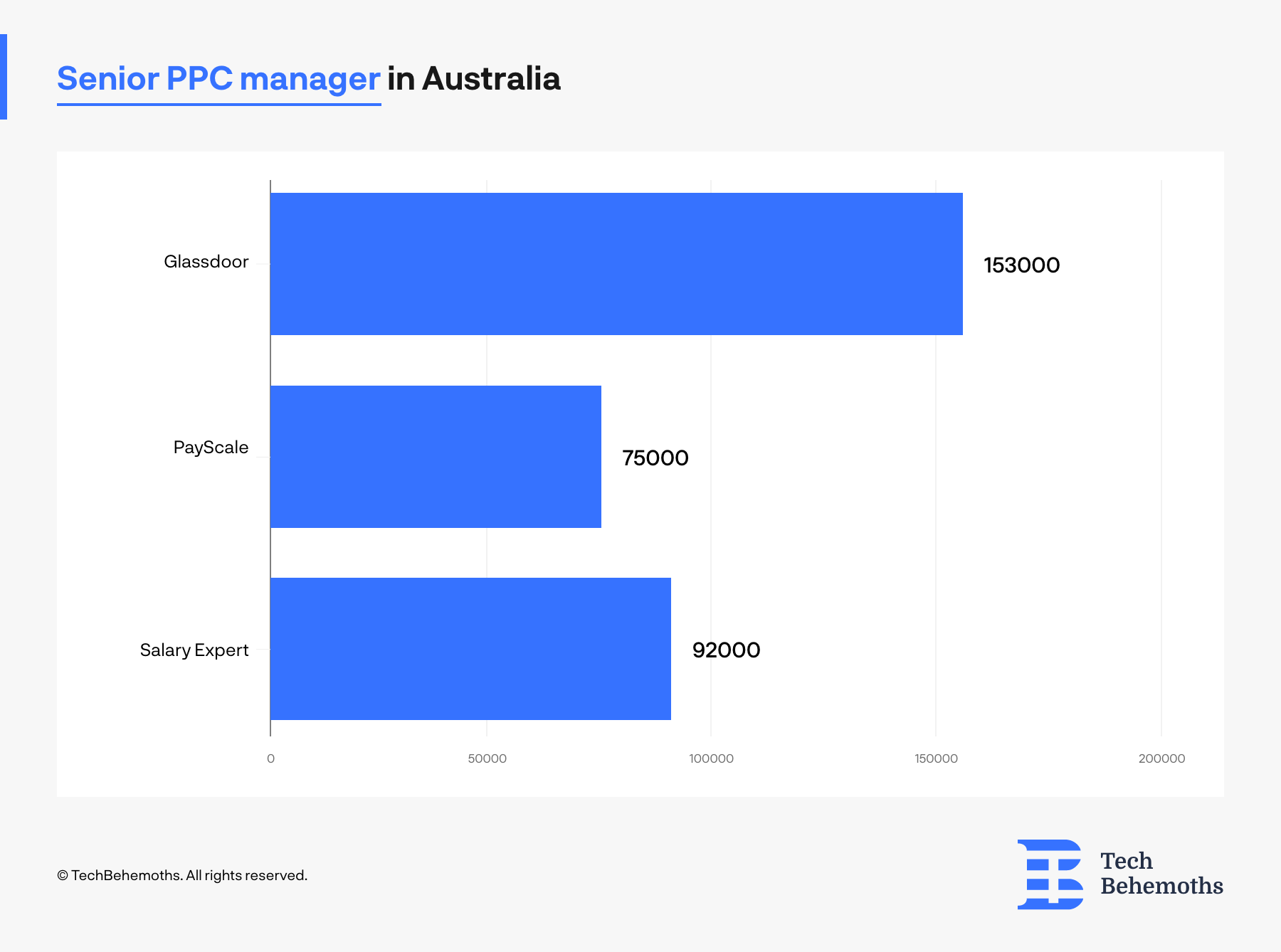 Future projections of PPC salaries in Australia
Once done with displaying and analyzing the salaries of PPC managers in Australia, and before warping up the topic there is one more question we need to answer: Will PPC manager be a good job in the future in Australia?!
Well, the data shows that it would be better than it is now, so the answer is yes.
Out of all sources, SalaryExpert anticipates based on compensation data that the salary of PPC managers in Australia will grow by 19% in the next 5 years.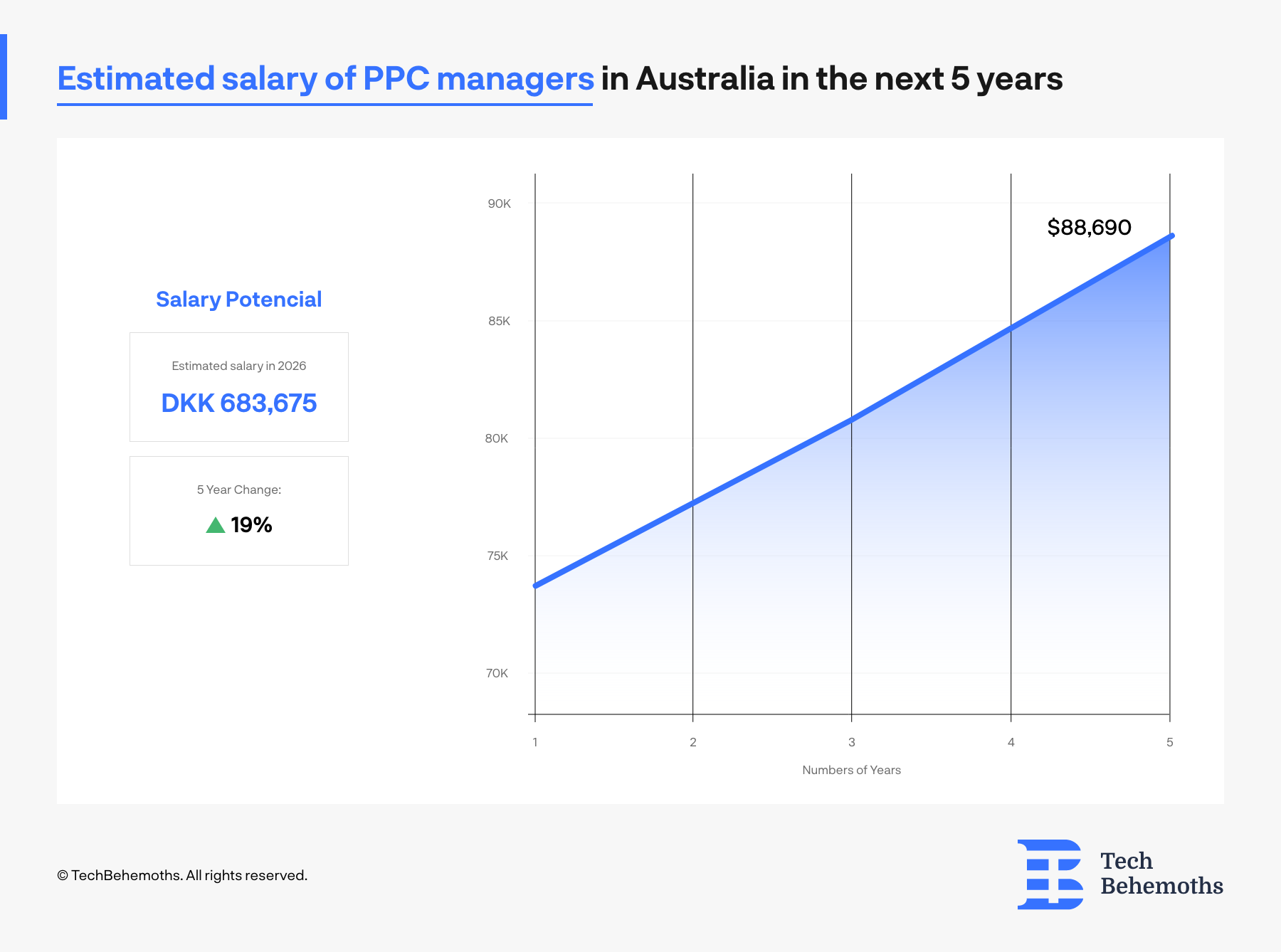 However, there multiple factors that are not taken into account here:
How the salaries for other non-technical jobs will grow in the IT industry

How PPC will be in 5 years and what new requirements will emerge

How many PPC professionals will be in 5 years compared to 2021

What is a PPC Manager?
The general understanding of a PPC manager/Search Engine Advertiser is a person in charge of setting the Pay Per Click campaigns and media strategies for a business. Among multiple responsibilities a PPC manager has, the most significant are
Manage responsibilities associated with Google Ads, Yahoo, Bing, and other Search Engines

Maintain and monitor keyword bids, set the monthly/periodical budget cap

Share stats about impressions, clicks, engagement rates

Recommend new keyword opportunities, structure campaigns, set network distribution

Manage both text and display ads
But all in all, it depends on the company, and the tasks that need to be handled, which means that some of the above responsibilities can be ignored, replaced with others, and even expand the list. And the same thing is available for salary - if the requirements and expectations are high, so does the salary, and if the company needs basic PPC skills and does not rely on it as a core marketing activity, then the salary will be respectively lower.

Conclusion
Even though in this article we mentioned multiple sources and figures representing the salaries of PPC managers in Australia, there is no exact number, as it depends a lot on the employee-company relationship, the moment, and the context the PPC manager is hired, and in what city the job is offered. Among the many, these are the key elements that will impact the payment offered for PPC services.
Discover reputable companies providing PPC services from all over the world. Filter out the results and get in touch with the companies that suit your needs.
Are Australian PPC Managers paid well?