7 Most Popular eCommerce Platforms and What Makes Them The Best in The Market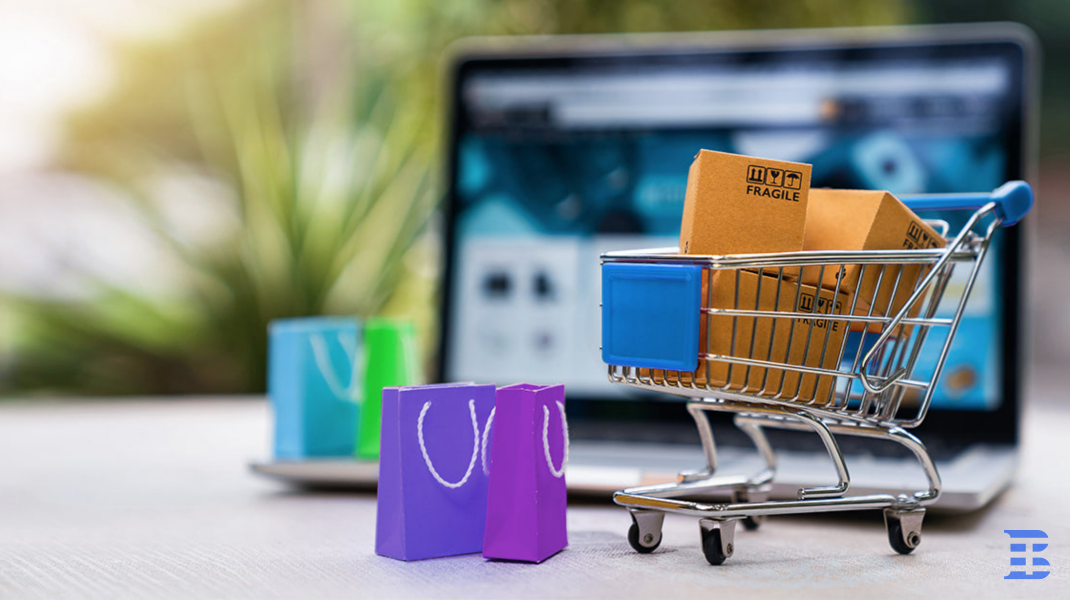 With eCommerce experiencing undeniable growth and an increasing number of customers engaging in online purchases besides physically visiting the stores, you want to make sure that you're promoting your offers in the most effective way from the get-go.
Choosing the right eCommerce platform for your business can help you achieve this, as it will be the first thing your customers get in touch with when forming an opinion about your brand.
The only issue with that? There are so many eCommerce platforms your business could partner up with.
What should you look out for when making the choice? What makes an eCommerce platform the right fit for your business?
As the answers to those questions will depend on the objectives of your business, we've compiled a list of the top 7 eCommerce Platforms and why they're regarded as the best on the market. This list is intended to help you make your own, informed decision on which platform suits the needs of your business best.
#1. Shopify
If you're interested in scaling your business globally and reaching a broad range of customers, you want to aim for a popular eCommerce platform with a lot of users – like Shopify.
As per the latest reports, over two million websites are reported to use Shopify. One of the reasons for its popularity is its high success rate. In fact, an average visitor is measured to go through more than three stores during a single visit to Shopify. Impressive, right?
Besides that, Shopify is generally a beginner-friendly, all-in-one platform that 's popular not only among average users but big names such as Tesla Motors, Pepsi and Redbull, too.
Shopify analytics and other platform features will help you to track performance and scale your business. Shopify's starter plan is among the cheapest, but the advanced features can get a little bit pricey. However, if you can afford it, it's well worth your money.
#2. Magento
If you want a highly flexible and customizable eCommerce platform for your business, Magento is the way to go.
As it is considerably more advanced than Shopify, you'll need a tech-savvy development team capable of making the most of the endless possibilities this platform offers. If you don't have one within your company, you can always outsource a Magento development company to personalize your website.
This platform seems to be most popular with the U.S and Western Europe-based customers, but it has also shown a rapid and continuous increase in users all over the world. Its revenue is estimated at around $150 million annually.
The major con of this platform is that it requires larger investments, but if you've intended to invest in things that can increase your conversion rates and lead to higher customer retention,
Magento can help you with that.
How? By allowing your customers to easily interact with your brand through multiple channels instead of just one.
#3. 3DCart
Intuitive platforms are incredibly important because they enable customers to seamlessly move through your website, without having to ask dozens of questions to get around. This platform is good visually.
As almost 90% of all businesses are considered to compete primarily on a customer experience basis, you want to make sure that you're choosing a customer-friendly platform for your website.
What makes this platform popular among its users? Its reliability, for one. 3DCart is not only incredibly secure, but it also offers high-speed and quick completion of the checkout process.
3DCart does, however, require you to have some HTML or CSS knowledge to customize its themes. If that's not an issue for you, this is a pretty reasonably-priced eCommerce platform that can suit the needs of various businesses.
#4. Volusion
Customer service expectations are constantly rising, there's no doubt about that. If there's one thing Volusion excels at, it is providing 24/7 customer support via practically any channel you can think of.
Apart from that, this platform seems to be particularly popular among businesses selling home & garden, apparel, and business-related products.
Its drag-and-drop website builder makes the customization real easy even for the most inexperienced creators, which is great if you just want to dive right into business without previously having to go through much hassle. While the builder in Volusion isn't necessarily as good as other full-fledged website builders on the market, it will handle most of the basic needs to get your business going.
Implementing a blog through Volusion may be a bit more challenging and it stands as the number one issue users see as needing improvement.
#5. Wix
Statistics from 2022 show that in driving ROI, SEO stands as the most effective marketing strategy among all others. Moreover, if you optimize your products using eCommerce videos.
Wix is a great platform for creating a personalized SEO plan for your business, based on the answers you provide about your business.
Although it's considered to be simpler and more limited than most of its competitors, it's great for smaller stores that get easily lost in all the options laid out for them to choose.
One thing it excels at is optimizing your store for a mobile experience, which is really important considering how many users are always on the go and looking up things on their mobile phones. In fact, over 22 million mobile sites use this platform.
#6. WooCommerce
Did you know that WooCommerce plugins stand as the most popular plugins, used by almost 94% of all WordPress eCommerce websites?
Creating products and orders is incredibly easy on this platform and its website integration is highly regarded among the users.
And the best part about it? The free base software is enough for most of its users.
Some users think this platform could benefit from smoother load times, which seem to be the most common complaint about it. Fortunately, many top IT service companies can help your business remedy this issue and ensure that all of your operations are running effectively every step of the way.
#7. Weebly
Clean, responsive website design is important because it enables your users to find the most important and valuable information about your brand first, without having to scroll and wander around your website.
With an extensive library of website themes, templates and high code quality, this is something Weebly can deliver to your business. And – it's really affordable, too!
However, if you're a user coming from WordPress, you may find it frustrating that some placement options are not as customizable.
In other words, if you're someone who's considering testing and changing different platforms before opting for one, this might become a bit difficult with Weebly.
Apart from that, Weebly is a high-performing eCommerce platform that managed to hit $24 million in revenue with 250.000,00 users in 2022, which speaks a lot about the quality of its offers.
Now that we've offered you some insight on the most popular eCommerce platforms, without overwhelming you with too many options, you can move on to deciding which one works best for you and your brand. Choose smart!
Have you ever used any of the eCommerce platforms mentioned in the article?