What are the 5 main risks that IT businesses face?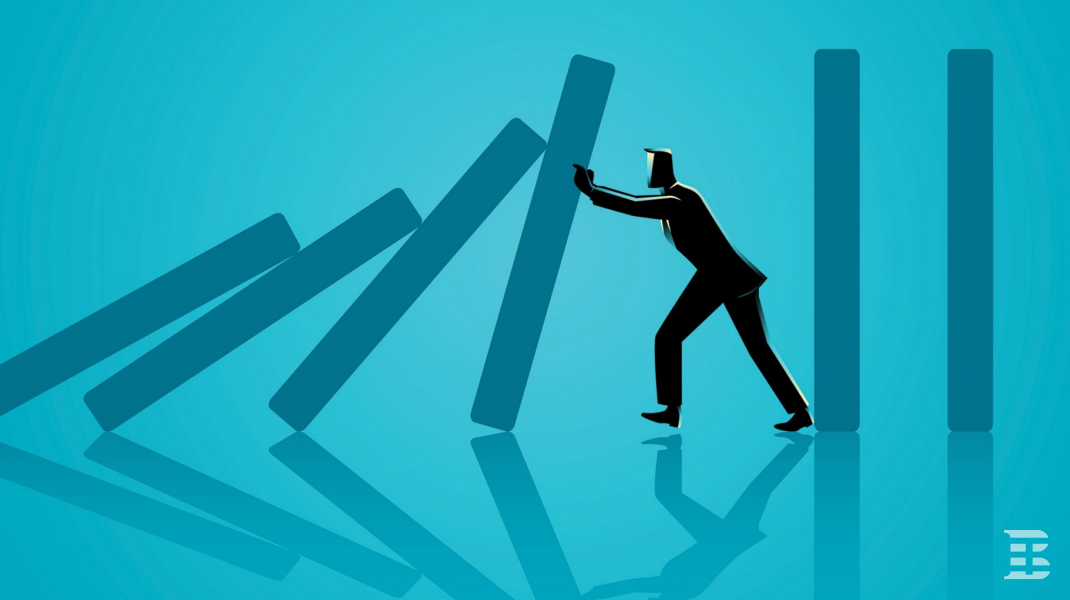 Launching and running an IT business nowadays is both a great opportunity and a challenge. The opportunity is related to revenue streams, relatively low maintenance costs, and the multitude of open-source technologies that can be used in providing digital services.
Challenges on the other hand are a broader category, and most of the time are related to risks that an IT business has. The risks an IT business faces is also the topic we're going to relate to in this article, so, let's get started.
#1 Cybersecurity and Fraud Risks
The cybersecurity threat to IT businesses regardless of their niche has been constantly increasing. This statement is also supported by the latest research that counts ransomware and malware among the most often used attack models among others.
However, the latest technology developments come also with specific risks related to Machine Learning and AI, as well as Cryptojacking. In the case of Machine Learning, attackers collect data on how cyber defense systems behave when targeted, and speed up the development of new attack strategies.
As for Cryptojacking, attackers use third-party devices belonging to IT companies to mine cryptocurrencies. But this type of attack can target any device, regardless of its owner and type of business.
These types of attacks as well as countless others create a risk for IT companies, especially to those companies that don't have cybersecurity backup of their systems. Being exposed to such threats as an IT company may lead to data leaks up to losing a considerable amount of money.
#2 Legal Compliance Risks
IT companies probably use the highest number of digital resources in their services and products. And as the number of these resources increases, so is the interest for them. The question that comes to mind when using a digital good, is related to its property and usage rights. The story goes even further with collecting third-party data through cookies, or, when contacting your audience via multiple channels (newsletters, social media, search ads, banners, etc.)
Generally, every action an IT company takes should be in full compliance with international and national laws that refer to digital products and services. One of the latest releases of copyright infringement data shows that the rate is around 20% in the UK. Depending on the country and IT business the rate varies and is higher usually in underdeveloped countries, or emerging markets. Breaking copyright laws could cost dearly any IT company, and has the potential to last for years - an unwanted experience for sure.
For email marketing and newsletter campaigns, there is also a set of rules and guidelines that IT companies better respect to avoid unwanted consequences. Email complaints and spam rates are now roughly penalized by most email service providers.
Collecting data from users on your website without their consent also comes with high business risks. The consequences of collecting third-party data and using it for marketing purposes can result in a fine
#3 Service/Product Market Fit
IT companies are usually providing digital services or launching products to serve the market. If services are flexible enough and can be on-the-way adapted to the market needs, digital products such as apps or platforms can be easily transformed into a money waste if not managed properly.
Of course, the basics before launching a digital product is performing market research, and competition research - if any. If there is market demand, or if a pool of individuals would use your digital product, then you should take it seriously. Otherwise - just leave the idea as it is. Of course, comprehensive market research is not the only effort an IT business has to do to avoid an increased product-market fit risk. But, at the same time, that's the least.
There are hundreds of examples of failed startups that raised millions of dollars before crushing. Fast is one of those examples that ruined itself due to market misfit as it offered single-click checkout on eCommerce platforms. Also, it's good to know that the San Francisco-based startup closed its doors to clients after raising no less than $124M.
#4 Reputation Risks
For IT businesses reputation should be one of the main concerns. There are two reasons that back this statement:
The web spreads the word extremely fast

Any reputation damage is extremely difficult to fix if not handled immediately
Reputation risks come together with the quality of services and products an IT business provides, also it is related to human resources that are assigned to relevant tasks. Nonetheless, the types of costs that can affect your company by being exposed to such risks are different. Based on how the online reputation of an IT company is affected, it could be difficult to hire new employees, or it may be challenging to find clients from a specific industry or country.
The worst-case scenario would mean losing both clients and employees at the same time due to the company's reputation. More about reputational risks and its management can be found in this Harvard Business Review report
#5 Operational Risks
Operational risks remind us of the recent Covid-19 pandemic where IT businesses were forced to adapt to remote work and limited response capabilities - in some cases. Yet many IT companies managed to adapt and even improve their performance - especially outsourcing companies that were already used to this model.
At the other end of the spectrum, large IT companies and manufacturers struggled to keep pace with the pandemic developments and implement the best solutions for their employees. Amazon, PayPal, Microsoft, Facebook, Apple, and more tech companies faced challenges with remote work, especially in bringing employees back to offices, even part-time.
Operational risks usually happen when there is a natural disaster, fire, or physical damage that may affect IT companies' capability to operate. The pandemic affected the IT sector less, compared to other industries, but its impact can't be underestimated in this industry as well.
Is your IT business exposed to any of these risks?