5 Challenges App Entrepreneurs Have to Overcome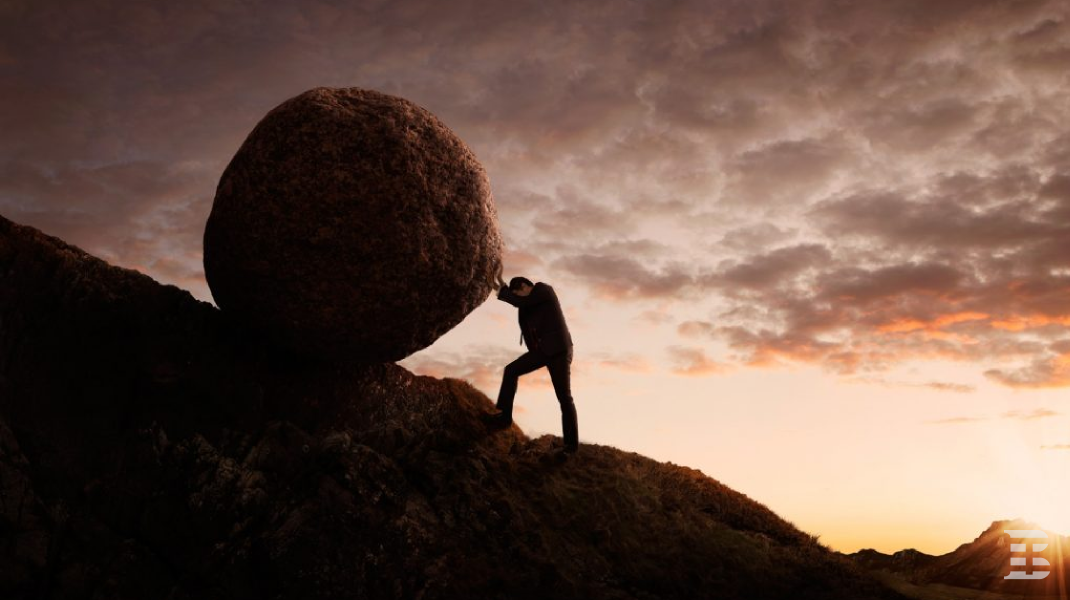 Many young app entrepreneurs have been creating their applications for years and, decided to take one step forward by launching their products into a market, full of competitors with aggressive marketing campaigns, and solid business models, meanwhile they have to maintain and develop their code and figure out by themselves how to join the market, win visibility and not die because of the lack of well-being and mental peace, and justifying in front of friends and family why they have chosen this path.
Here are the top 5 challenges that new app entrepreneurs have to overcome:
1. Deployment and maintenance of their web services
Bugs, Mistakes, parts of the application that doesn't work that is supposed to... We are familiar with this, plus you have to deal with deployment and being afraid that your data are not safe, and these tasks are getting more, and more complex while users are growing, services are improving and, of course, you are a new entrepreneur so, you can't afford to employ an external developer, and you don't want to give the keys of your application to some random guy.
There are many tools on the web to make deployment easy and safe, so you can expend your time in developing and focusing on figuring out which kind of business to design.
You can search for cheap alternatives on Google like ''white label services'' that can host your application and make easier your life, there is no need to expend a lot of money on the typical solutions, so we encourage you to take a look at Tech Behemoths and for sure you will find some useful tool to give you a hand with deployment and maintenance.
2. Business development
Business model? Is it something to eat? It is a new TikTok challenge? Many new entrepreneurs don't know how to start to take income for their services, and part of them, don't even think about paying customers, and of course… they have to eat! And instead of joining some large companies as developers and working for others, they keep developing their applications believing in what they do has a big value for the industry, so they start to figure out prices, and register a company, by searching on Google ''how to build a company'' ''distribution channels'' and knocking directly to customer's doors.
For this, some newsletters always bring you templates and business strategies also you will find free mentoring programs where you can find some guidance to start a successful business strategy, there are accelerator programs as well that will be happy to hear about your idea and help you to pay attention to the pain points of your project and not forget about events where you can find other companies examples.
3. Visibility
A big part of taking income is marketing, web developers have creative skills, but they don't know about marketing strategies and branding, so they have to join live experience university and learn about marketing channels and take the challenge of starting as community managers that ends up as content writers for promoting their services.
But you can win visibility, by registering your company on different platforms, through e-mails campaign, referral programs, and networking, there are many platforms and what's up groups that host speed dating for meeting other entrepreneurs.
4. Being a moonlighter
When you start to build a project by yourself with a few coins as a major investment, nobody is telling you that you are not a web developer anymore, so you start to work as a chief executive officer, graphic designer, customer service, and legal expert… Finding a good team motivated that takes your project as serious as you take, is not going to be easy, but it's going to be the key to your success as far as you can manage
them…so leadership skills are necessary to get rid of tasks like for example babysitting team members.
You can find interns and people interested in collaborating with your project on LinkedIn, be sure that you offer a nice internship program where interns can learn and shine! So, they can feel the value of collaborating with you, offering shares and referrals is a way to appear more attractive in the network.
5. Research and planning
Marketing and business development are crucial in research and planning strategies, but sometimes entrepreneurs think that are wasting their time meanwhile they are learning new skills, but these are long terms investments, success is 80% of thinking and 20% of good execution.
Everybody feels in a hurry of doing things, and just absorbing knowledge can be frustrating when you have a list of tasks to do but is worth it, and it will take you on the right path preventing you from future mistakes.
Take your time to understand competitors' services and picture their value proposition, think about what the market is demanding and where you can sell your services, torture data, and investigate new trends that will help you to create the perfect context for success in the market.
And of course, during this travel, you will have doubts about if you are the right person to launch your web services or if your product it's good enough for the market, and it would come hand in hand with ups and downs, new problems, extreme situations…but remember…you are not allowed doubting, you will pass for a lot of confusing moments but as far as you believe in your idea everybody will! Take your time to stand up for your own mistakes and…unless you understand and find out what to do…keep moving!
Would you like to read more about this?