Website Redesign Walkthrough - Steps and Questions To Ask Yourself in 2022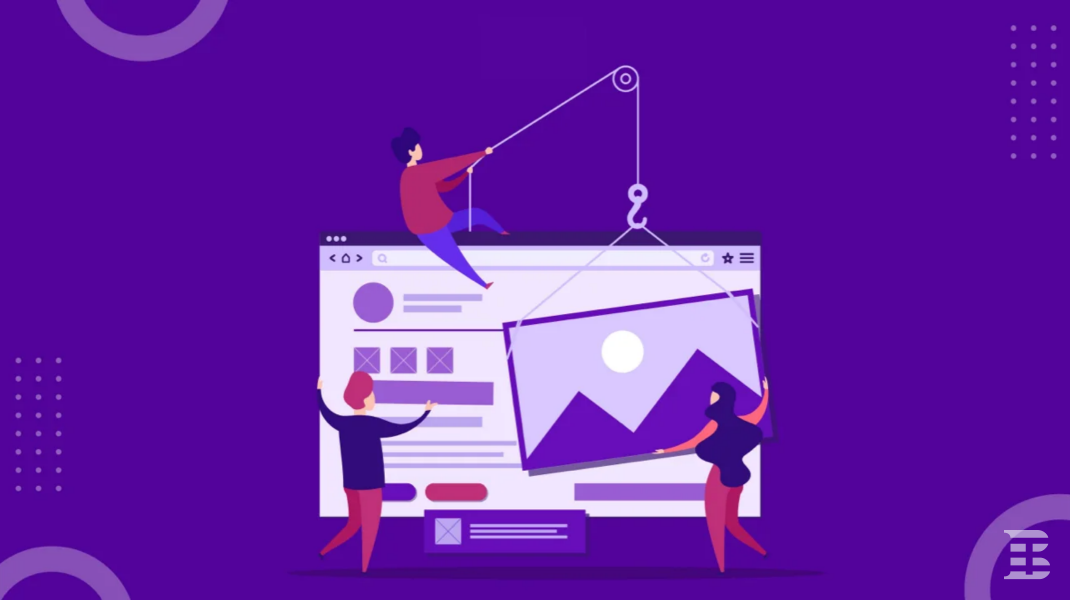 Ever had a chai latte?
Ask an Indian-origin person, and they'll quickly tell you that "masala chai" is almost a religion for them. It's the elixir of the gods. When paired with pakoras on a rainy day, it's better than uninterrupted sleep. They'll also tell you that the words "chai latte" put together make their insides curdle.
But now you know. The first step to correcting something is clearly communicating the mistake or problem. The art of making tea can be simple with a clearly defined process. After all, the steps are as important as the end goal.
Segue.
Breaking down all communication barriers is also one of the most crucial steps in UX design. Whether revamping a website or creating a new one, it's imperative to understand what the user is looking for and what they need. Without a user, your website is practically a ghost town. Place the user at the heart of all design.
Before you start redesigning your website, here are a few things you should know.
Things To Keep In Mind When Redesigning A Website
Is the facelift necessary?
Before you begin, ask yourself if the website needs an overhaul. Websites are like fast fashion. Well, maybe not as quick, but quite prone to becoming outdated faster than one would expect. According to Business2Community, a website's average lifespan is anywhere between 1.5 to 2.5 years.
As technology moves at the speed of light and design trends come and go, it's important to keep up with a design that feels like the website is "with the times". However, the average is only a benchmark. You should decide whether to revisit your website's design.
Is my website performing well?
If it is, do you want to risk the existing design? Introducing change may drive users away. If the site is already converting a decent amount of traffic, would it not be wise to stay put rather than follow some trends that may or may not yield any fruit? If users bounce back faster than a woman scorned in a loveless marriage, it's definitely time for a change. Take stock of things that need to be redesigned if the site is not performing well.
Have your brand goals/vision changed?
One of the reasons websites go through an overhaul is because the interface no longer reflects the brand's vision. It's time to change when there is a stark discrepancy between what the website looks like and what the organization wants to achieve.
What measurable customer need doesn't the website meet?
A website is the face of your business. You must have arrived at a conclusion if you're thinking about redesigning it? The focus now lies on which customer need isn't being fulfilled by the current interface and what you must do to fix it.
Is navigation on my website easy?
Because it's one of the first things we work on – we obsess over the navigation. It's also why we get lost in the way by overcomplicating things. Navigation should be intuitive, and when it isn't, it drives users away. Designers often mistake a faulty navigation bar for a faulty website. Good UI aims to get the user from point A to B as quickly as possible. If the user can't go from one page to another or finish tasks as soon as they'd like, it might be time to re-think your navigation rather than your entire website.
Now that you've asked yourself the hard questions, let's get into it.
What Are The Things To Consider While Redesigning An Existing Website?
Analyze the website in its present state
Start with what's going wrong. Scan the layout thoroughly to identify elements that need an update or need to be entirely removed. Leave no stone unturned when auditing the website and prioritize changes that need immediate attention. Don't change elements for the sake of changing them. It should answer the questions:
Why should I change this?

Will it be a positive change?

Is it unattractive?

Does it hinder navigation?
Carry a thorough investigation for each page and eliminate all the frills. Good design is honest. But we're not telling you that; Dieter Rams is. When you've stripped your website down to the basics, you'll have a better idea of where to begin. It lays out the path for you to strategize better.
Strategize, strategize, and then strategize again
While you can start with a robust strategy, it's easier to strategize after eliminating everything you feel is a hurdle or a no-value add on the website. Before redesigning the website, dive deep into understanding why you want to switch things up. Chalk out your goals and objectives to formulate a strategy.
Ensure that your objective is focused, and if there is more than one, streamline them. Goals may range from driving conversions to improving SEO or generating more leads. When possible, club similar objectives under one bucket. Create a personalized approach for each to set your strategy in stone. Your strategy should include a site map and the messaging you are trying to convey.
Focus on the user journey
One can only go so far by trying to walk in the user's shoes. You may only be taking a few steps backward by trying to replicate the user's journey. You're already barging in with preconceived notions and biases as the creator. So, start afresh and leverage the many tools that are available to you.
As designers, we're more than relied on user testing methods. Involve users in surveys and during the wireframing stage. Consider your redesigned website a brand-new entity – it will be the same for the user. Gauge first-hand how the user interacts with the web experience you're offering. It's an excellent way to mold the prototype into what the user wants and eliminate any friction that may arise later.
Another great way to redesign your website is to conduct customer interviews. Ask them what they liked/disliked about the website and what they would have done differently. Remember, the aim is to make navigation easy for them and move across as many pages as possible. If the user leaves your website without visiting another page, Google considers it a bounce.
Revisit your brand guideline or create a new one
Now is an excellent time to dig deep and unearth that folder you'd forgotten about. Yes, the one that houses your brand guideline. Go, look for it. We'll wait.
Found it yet? Okay, now skim through it and see if you've missed out on any of these pointers. It's a good place to start. Be careful of the buttons you design and where and how you place them. Also, pay attention to the typography scheme throughout the website. These fateful choices are pivotal in the success or doom of your almost brand-new website.
Most importantly, ensure that you have robust guidelines for typography, brand voice, images, and your brand ethos. When in doubt, employ benchmarking. See what your competition is up to. It's a good way to determine if you're going overboard with a few elements or missing out on some secret sauce hiding in plain sight.
Don't forget SEO
Why is good SEO crucial for the success of your website?
For starters, organic traffic is often the primary source of traffic for most websites. Good SEO also helps build trust. SEO creates a solid foundation to make the website easily discoverable when done right. The more visits, the more credible the site becomes. At the crux, good SEO also means a good user experience. With local SEO, you can expect more engagement, traffic, and conversions. It's also a long-term strategy, and the results are quantifiable too.
How can one ensure good SEO practices for a website revamp? Glad you asked.
Once you're done analyzing your website, perform an inventory check on your high-performing content pieces. Set SEO goals and optimize existing content before adding more keywords or focusing on new pages. Start at the base. If you're feeling a little lost, let HubSpot help you out.
Are there any metrics you can improve upon with your new website?
Yes, you can measure:
Traffic sources

Page views

Number of visitors

Device type

Top-performing pages

User demographic activity
There you have it. You've got all you need to start rebuilding a website. The only thing missing now, perhaps one of the most important things, is understanding your target audience. If that's already accounted for, there's one last thing you need to do – set a timeline and a deadline.
Be realistic about what you want to achieve. Having a schedule and deadline helps hasten things while keeping you and your team focused on achieving collective goals. Plan ahead and plan well. Don't create a timeline that rushes things – good things take time to build. So allow yourself that time. You may forget crucial elements when you're in a rush.
There is no magic number – every website is different. But give yourself a 6-month heads up, even to start planning. Tell people about it and create a buzz. This will make you accountable for delivering. Recently, Pepper Square, a UI UX design agency, redesigned its website. With simplistic and minimalist elements, the website makes an impact. The subtle use of monochrome is punctuated with pops of red, creating a harmonious transition from one page to another. If you want to learn how they did it, here's how you can get in touch with them.
Would you like to read more about this?