Using Content Pillars As A Foundation For Your Marketing Campaigns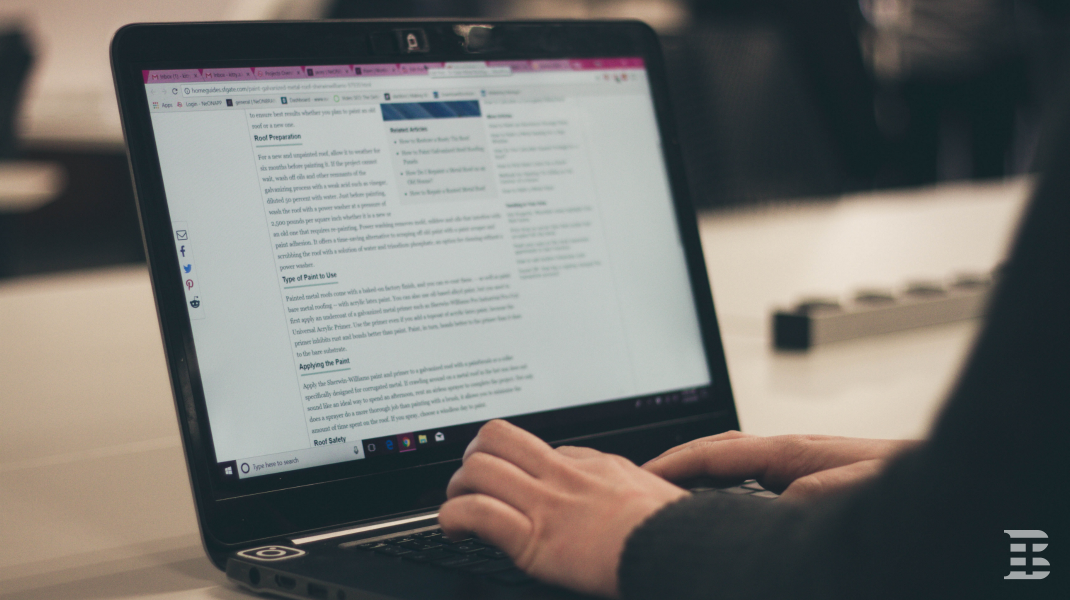 There is no denying that a successful marketing strategy begins with content marketing.
And that's why most business owners create blog posts and articles to drive traffic to their websites. However, marketers' most common mistake is focusing on quantity rather than quality.
Pumping out short posts or articles daily won't serve your purpose, and that's why it is essential to focus on quality. However, one of the most common challenges marketers face is creating high-quality and relevant content for their audience.
That's why most brands have adopted a pillar approach to content creation. Apart from attracting potential customers, it also enhances the SEO strategy of the site. And so, more and more brands have started adopting content pillars as a part of their marketing strategy.
In this guide, we'll walk you through the nitty-gritty of content pillars to help you stay organised and create relevant content for the target audience.
So, let's dive right in!
What Are Content Pillars?
As a business owner, you must have come across this buzzword "content pillar" numerous times. With digital marketing replacing traditional marketing, more business owners turn to content marketing.
And when it comes to content marketing, content pillars are important. If you don't know what content pillars are, let us tell you what it is.
No marketing strategy can be successful without content pillars. That's because they lay the foundation of your marketing strategy. From lead generation to brand awareness, content pillars ensure that your marketing efforts are evenly spread.
Content pillars are the core topics that determine the rest of the content on your site. They are based on numerous in-depth and solid written pieces known as bedrock content.
Content pillars are an excellent way to give knowledge to your audience about your brand. It is no secret that brands create content to drive traffic to their website and generate leads. After you have created content, it is crucial to break the broad topics into more specific ones that you will have to link to the bedrock content. The purpose of this step is to create topic clusters.
One of the significant advantages of using content pillars is that they make planning easy. Rather than fretting about what you need to post on social media or what blog post you need to create, we suggest turning to content pillars to build the editorial calendar beforehand.
As we already mentioned, it is essential to create relevant and high-quality content. As long as your content is relevant and well-crafted, it will attract both audiences and Google.
Creating this content will drive traffic to the brand's website and rank high in the search engine.
How To Use Content Pillars?
Before you start using content pillars to create content, be sure of your purpose. That's because it will help you gain clarity on the type of content you need to publish to inform the clients.
Firstly, business owners must focus on what products or services they offer. Doing this will help them understand the core topic for creating content. Once you can identify it, it will be easier to inform and connect with potential customers.
For example, let's say your brand focuses on providing beauty services to customers. So, you will have to create subtopics that will eventually point back to the overall content pillar of beauty services.
Hence, you will have to focus on creating high-quality, in-depth articles, guides, reports, ebooks, social media posts, and anything that you think will be related to the brand. Also, it must be relevant to the interests of your current and potential customers.
That said, we'll discuss some of the ways you can implement content pillars for an effective content strategy. Let's take a look.
#1. Find Content For Your Content Pillar
Content pillars can be your saviour on days when you struggle or feel uninspired to post anything on the website or social media page. That said, a strong content pillar is the need of the hour.
And the best way to build a strong content pillar is to make distinct sections for each of them for your brand. To make sure you publish unique and different content, add new ideas every month to the pillar.
Here's what you can do to find relevant content for your audience.
A. Don't Forget To Take A Look At The Analytics
Unless you look at the analytics, you wouldn't know how well the previous content resonated with the audience. Reviewing the analytics will let you know which post or content has received maximum engagement and performed well among the audience.
Apart from website posts, you can also analyse your social media posts. For example, you can track engagement rates, comments, and likes if you post something on social media. You will also know how well it has resonated with the audience by doing this. This way, you will also compare its performance with previous posts and modify it accordingly.
B. Pay Attention To Industry Trends
Brands and business owners need to keep themselves updated with the ongoing trends when it comes to content marketing. That's because what works today may not work tomorrow.
Hence, keeping yourself updated with the ongoing industry trends, you will plan the content calendar without difficulty.
For instance, if you run a beauty brand, the best way to keep yourself updated is by keeping an eye on others in the beauty industry. By doing this, you will be able to identify the needs and interests of your potential customers.
Thus, you can write blogs on website pages, publish an ebook, create videos, and publish on YouTube channels to drive traffic to the website, promote your business, and improve ranking in the search engine.
C. Be All Ears To The Needs Of Your Audience
Of course, we all love those brands that pay attention to our needs and demands. Luckily, as a business owner, you can gain inspiration to create content by paying attention to your audience.
One of the tried-and-tested ways to learn more about the needs of your audience is by sending surveys and seeing what your audience wants. Or, you can even use your social media handle and create polls. When you receive sufficient answers from the audience, you will be full of ideas that you can use later in content pillar pages.
#2. Back It Up With Keyword Research
After you've gained a clear idea of what your target audience is looking for, take the time to do some keyword research to strengthen the brand's content strategy.Keyword research among others include keyword volume and keyword difficulty
We suggest using Google Ads to search keywords for the topic you intend to publish on your website or other channels.
#3. Keep An Eye On Your Competitors
As we already mentioned, to keep up with industry trends, you must draw inspiration from other brands in the industry.
That said, pay attention to the kind of pillar content your competitors are using to drive traffic to their website. Also, don't forget to browse content pieces that garner the most attention on other websites. Thus, if your target audience is the same as theirs, you can follow those themes and publish similar articles on similar topics.
#4. Plan Out Your Editorial Calendar
All said and done, and it's time to start working on content pillars. Separate the ideas you've gathered through research and analysis into different groups.
You must note that not every idea will fit in, so if that happens, keep them aside. That's because no idea is ever wasted, as you can add it to the content pillar later. Also, make sure you avoid making it too specific.
#5. Write Your Content Pillar Pages
After segregating the ideas and adding them to different groups, you will create your content pillar page. Remember that this is the foundation of the topic cluster, so make sure you do this carefully.
Why Should You Use Content Pillars?
In the era of the digital world, we firmly believe that "content is king." And to be honest, creating content can drive traffic to your website, make your brand rank high in search engines, and generate leads.
Unfortunately, not everyone understands this, and that's why many businesses are yet to have a strong content marketing strategy. That said, we've listed the benefits of following a content pillar strategy as a part of marketing campaigns.
#1. They Make It Easy To Navigate Your Content
With so many brands trying different SEO techniques, content marketing, and other strategies to improve their ranking in SERPs, it becomes difficult for users to find what they are looking for at the right time.
But, when a brand creates content pillars, you provide the audience with the information they are seeking. Hence, they don't need to browse thousands of pages to search for any piece of content. That's because content pillars provide information in a simplified manner that is easy to navigate.
At the same time, Google also ensures that the audience finds relevant information regardless of their search.
#2. They Can Elevate Rankings For Linked Pages
Did you know that if one of your pillar pages performs well, it can elevate the ranking of linked pages too?
When Google can identify your page's topic, it ranks it high on the search engine. So, make sure you write blog posts and add internal links that direct the users to the pillar page. This way, you can improve your ranking on the SERPs.
#3. They Keep You Focused On What Your Customers Want
Knowing what the customers want makes it easier to create content for your target audience. The audience loves spending time on pages that create content to their liking, which means they'll engage more with your post.
Also, creating content pillars will make it easy for marketers to stay focused and organised so they don't have to scratch their heads to develop last-minute posts or videos.
Effect Of Content Pillars On SEO
When you create killer content for your audience, it will attract potential customers to the website. When the visitors spend time on your website, it is likely to impact your website's SEO positively.
You can add a call-to-action button towards the end of each article to convert visitors into customers. Also, you must keep in mind that every visitor is a potential customer, so you must write top-notch content pillars for the audience, as it is crucial to gain traction.
Tips To Use Content Pillars For Effective Marketing Campaigns
Here are some tips that you can follow to use content pillars for effective marketing campaigns.
Your customers are important, so pay attention to them

Analyse and review the products getting the most hits on your website and build content pillars around them.

Create social media updates, how-to videos, and follow-up articles.

Use multiple channels and don't limit your presence to a single channel.

Collect data of prospective customers and formulate content that attracts the audience to your website.
Digital Marketing: Content Pillars
There you have it! All the tips of using content pillars to drive traffic and boost ranking in the search engine.
To sum it up, content pillars help you stay organised, drive revenues, engage the audience, and boost ranking in the search engine. Also, remember that content pillars aren't the only way to increase revenue and boost ranking in the search engine.
Hence, don't forget to couple content pillars and other digital marketing strategies to strengthen your SEO game
Would you like to read more about this?