Top 5 Graphic Designers on Dribbble (Based on Number of Followers)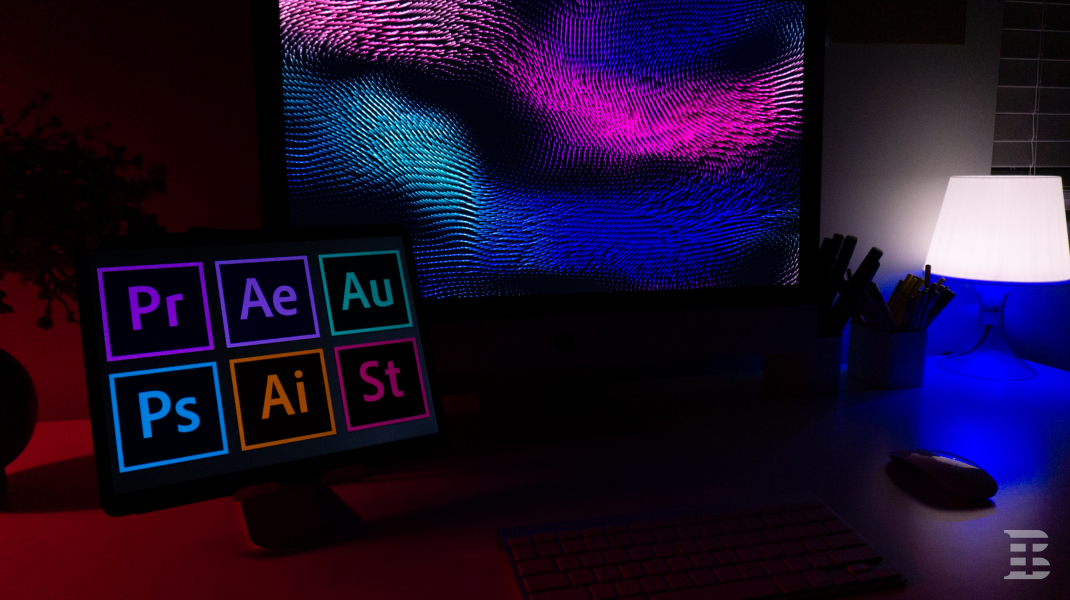 Dribbble allows users to find and connect with talented designers and other creative professionals from around the world. Many well-known companies, such as Apple, Airbnb, IDEO, Facebook, Google, Dropbox, Slack, Shopify, and Lyft, use Dribbble to showcase their design teams and recruit skilled creatives.
In a nutshell, a graphic designer creates products to visually express and generate thoughts and emotions that help a company in achieving its objectives. Dribbble also expanded its global reach by hosting 144 meet-ups in 43 countries, with over 8,000 designers in attendance.
In this article, we will introduce you to the top and most active graphic designers on dribbble, through which they stood out for their unique and creative works.
#1 Gleb Kuznetsov
When he was around 11 years old, Gleb Kuznetsov began computer programming on a Pentium 2 computer. He chose to concentrate on design when he was 15 years old. User interface design and user experience were fundamental concepts in 1999.
Today, Gleb is a design director at Milkinside and a venture capitalist crafting digital experiences' future through emotional design. He also deals with visual design and user experience, including operating systems for mobile, wearable, TV, automotive/transportation HMI, IoT and multiscreen platforms.
Gleb has more than 15 years of expertise in product management, UI/UX design, and TV ecosystems. He is one of the most well-liked and well-followed creators in the design community and has earned a worldwide following for his design work. Gleb has around 150K followers on dribbble.
Gleb develops world-class products such as consumer AI interfaces, international healthcare platforms, and emergency dispatch software using amazing visual systems and motion languages.
Gleb says "One second of emotion can change the whole reality for people engaging with a product".
Clients experience:
For more works, you can check out Gleb's website.
#2 Gert van Duinen
Gert van Duinen is a Dutch graphic designer and iconographer with more than 51k followers on Dribbble. He is also the founder of Cresk a design business specializing in exclusive logos and brand identity design. The company has been designing, revitalising, and updating corporate and brand identities since 1994. During the 1990s, he worked as a graphic designer and sign maker, as well as a creative director, iconographer, and logo designer.
Before he could walk, he has been sketching signs and symbols. His passionate love of logos and symbols has been the driving reason behind every design he has created. His work has been featured and published in a variety of media, including logo design publications and online design galleries, as well as outdoor signage and design-related blogs. He has worked with various prominent agencies for a variety of globally recognized companies over the course of his career.
He succeeds with the important elements of a successful logo and identity design, such as originality, individuality, relevance, and memorability, as a dependable self-employed brand identity designer and consultant. Gerd resonates with Leonardo da Vinci's quote: "Simplicity is the highest sophistication".
With experience as a senior designer, creative director, sign-maker, and packaging designer, he has collaborated with top creative agencies, advertising companies, and branding consultancies at a national level. Additionally, he has had the opportunity to work with well-known clients such as:
Throughout his career, his work has been widely featured across various media platforms, including creative magazines, viral campaigns, and television broadcasting. Additionally, his work has been published and featured in blogs, books, articles, advertorials and galleries dedicated to logo design.
You can find more works also on Gert's website.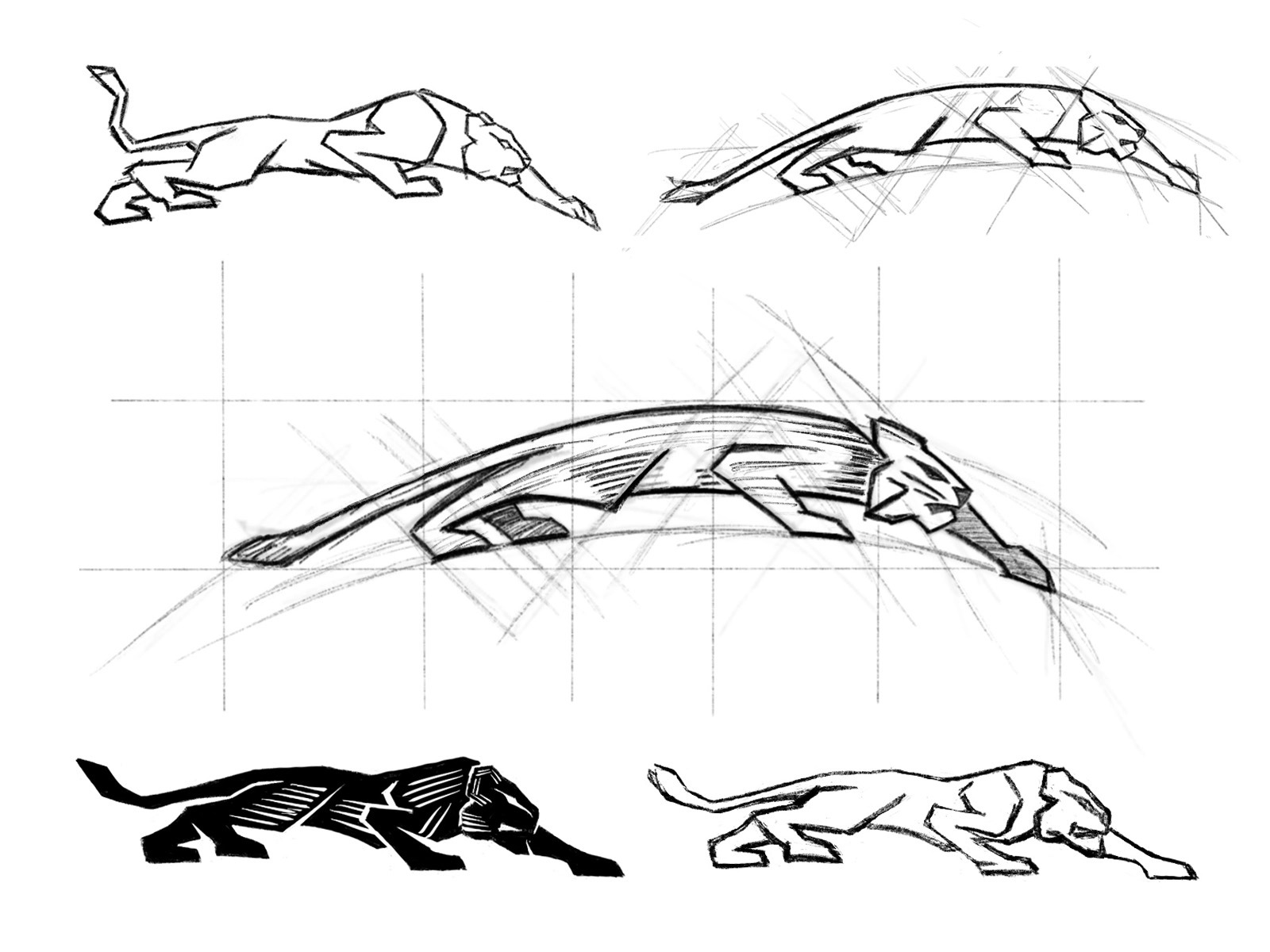 #3 Jeroen van Eerden
Jeroen van Eerden is a freelancer logo and brand identity designer based in Groningen, Netherlands which today counts over 43k followers on dribbble. Having a great passion for helping his clients find the ideal solutions. Primarily renowned for his clever and contemporary logo designs, but also places an emphasis on whole brand and identity initiatives. Check out the portfolio if you like, and see if this would work for your company as well. Jeroen has experience working for huge organizations, but he also works with startups and smaller businesses.
Jeroen is an enthusiastic designer of logos and identities, known for his "clean, corporate and minimal style often using bright colours, simple palettes and pre-existing sans serif typefaces…" – Briefbox 2017. He has been working independently for over 150 companies globally for the past 9 years, and some of his notable clients include:
He holds a Bachelor's degree in Multimedia Design from Leeuwarden University (NHL). In his leisure time, he enjoys photography, speciality coffee, and spending time outdoors with his daughter and Corgi.
Jeroen is one of the first 50 designers who received over 100K likes on dribbble: https://dribbble.com/shots/4694843-100k-Club
Take a look at Jeroen's portfolio for more works.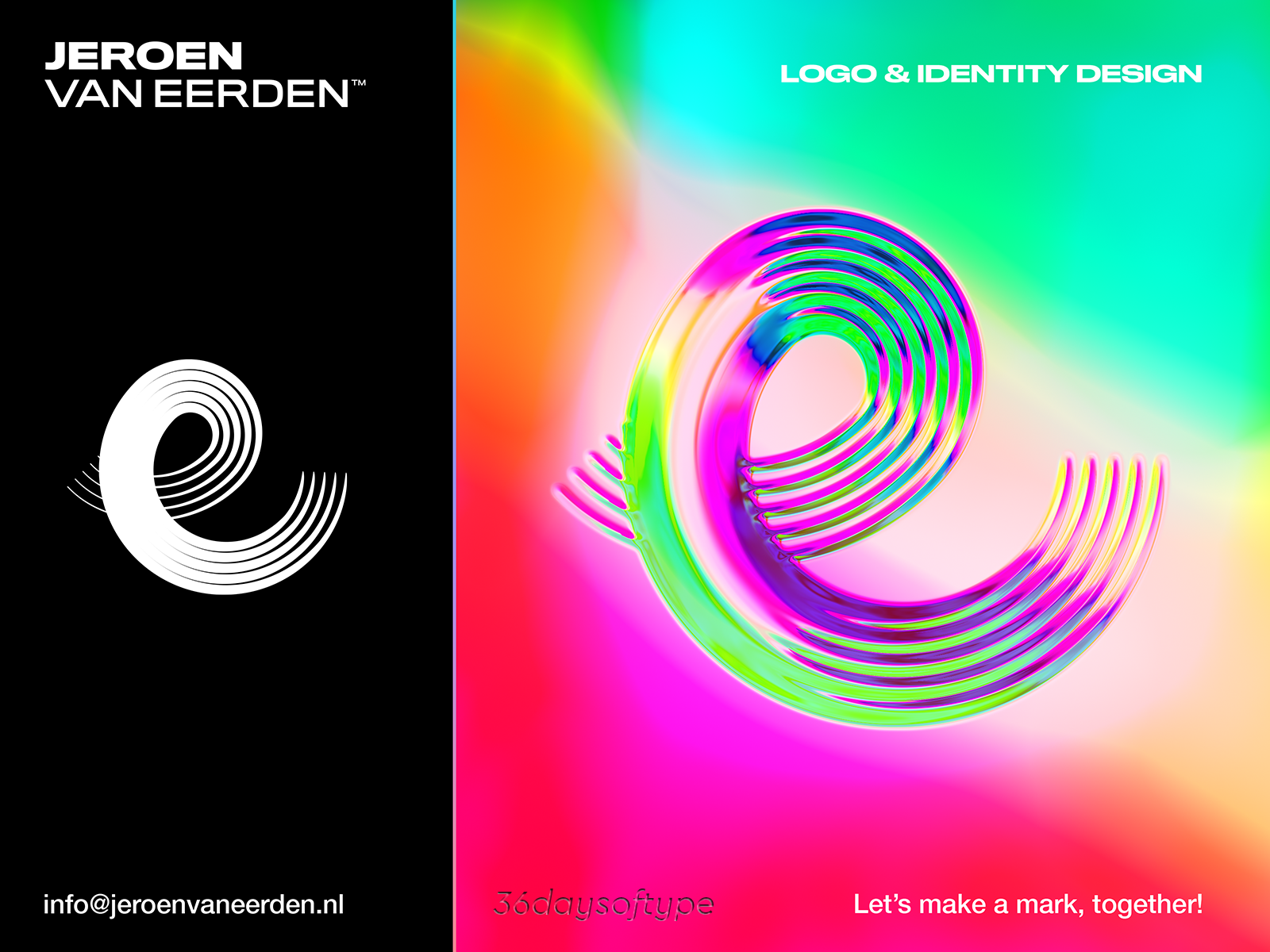 #4 Slava Kornilov
Slava Kornilov is one of the top 10 product designers in the world and participates on the jury for Awwwards in 2022, the world's largest design competition. Slava currently has around 38k followers on dribbble. With 15 years of experience developing brand and design strategies for startups, businesses, and corporations. He has created and delivered global products for companies like:
He creates brand identities from scratch, designs NFT & Crypto Assets, produces Promo Videos, and more to help global NFT brands and startups to raise the value of their products.
Slava is the Creative Director at Geex Arts is award-winning design and web development company that offers expert advice and comprehensive support for digital products, from conceptualization to market launch. Over the last five years, have proven to be a trustworthy partner for cutting-edge products across the US, Europe, Asia, and Africa.
In an interview at UISDC the most popular designer learning platform in China, Slava was asked where he gets the most inspiration from, and his answer was: "Old posters are the best source of inspiration - you can find well-forgotten typography ideas. Then, of course, there are popular sites, such as Awwwards, Dribbble, and Behance. Fonts are a little more difficult to find."
He works with Web 3.0, Blockchain, DAO, 3GS, WEB JEL and his goal is to create completely unique user experiences and interfaces to help overtop your competitors.
Feel free to see more of Slava's works in his portfolio and his own websites.
#5 Vladimir Gruev
Vladimir Gruev is a digital designer from Odessa, Ukraine that specializes in web/mobile app and product page design. He is dedicated to designing visually striking products that elevate digital brands and boost user engagement. He is currently located in Porto and works with a remote team to improve the online presence of digital products. Vladimir is among the most popular designers on the platform, with almost 28k followers.
Vladimir specializes in web and mobile design, as well as website design for specific products. He particularly enjoys working in the Fintech, Edtech, and SaaS industries and emphasizes the importance of aligning a product's visual identity with its core identity.
Vladimir's duties are:
Assist digital businesses to expand and gain credibility in the market.

Develop design and visual systems that customize to the requirements of each product.

Collaborate closely with teams to establish and implement design processes.
He aims to design a user experience that is straightforward, personalized to the target audience, and able to expand as the product grows. Vladimir applies the Atomic Design Methodology and component-based approach in his work process. He thoroughly examines industry best practices in user experience design to adjust them to the specific audience. His proficiency in front-end development enables him to create user interfaces and website experiences that are visually pleasing and easy to execute.
Vladimir is dedicated to keeping designs as simple as possible, ensuring clarity whenever it's possible, even when it may seem difficult. He places a strong emphasis on usability and ease of use, striving for a seamless experience. Reliability is a top priority for him, and he approaches design challenges with the goal of making a positive impact on the user.
Client experience:
One of Vladimir's conquest is The site of the Day on Awwwards.
Also, look into his portfolio and website for more inspiration and works.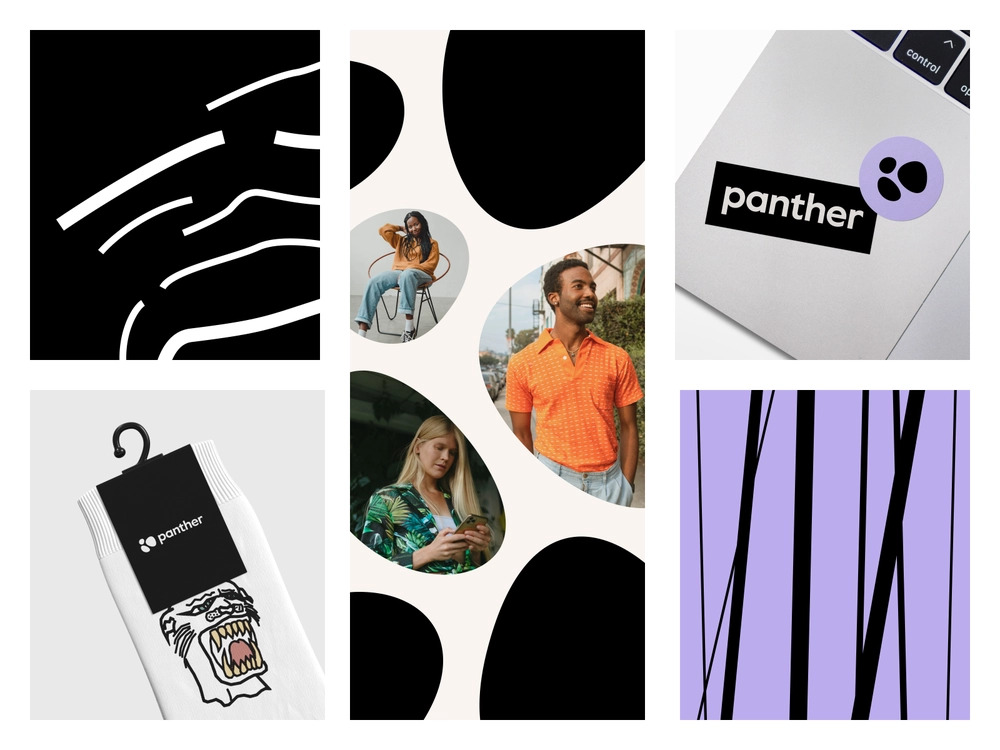 Special Mentions
Here are some graphic designers who appear in the top searches on dribbble and they also have years of experience and a large portfolio of beautiful works. They worked both with large and small companies.
Manuel Rovira
Manuel Rovira is a professional with over four years of experience in Web, UI/UX design, as well as illustration. He is the co-founder of LusaxWeb Agency and Vuesax, a front-end components framework for Vue.js. Manuel counts almost 8k followers and also appears in the top recommendations on dribbble.
Manuel is passionate about his work and puts in extra effort to create interfaces with a strong focus on user experience. He finds joy in tackling challenging concepts that promote personal growth. In this network, he regularly shares his extensive portfolio, including both personal concepts and projects from satisfied clients.
Manuel's visual style is versatile and adaptable to the specific needs and trends of each project. He creates visually striking and unique websites that stand out for their personality and user experience, always aiming to elicit a "wow" reaction from the viewer.
While acknowledging that he still has much space for growth, he is confident in his abilities and clear about his goals. Manuel invites others to follow him to see his progress and welcomes new freelance projects.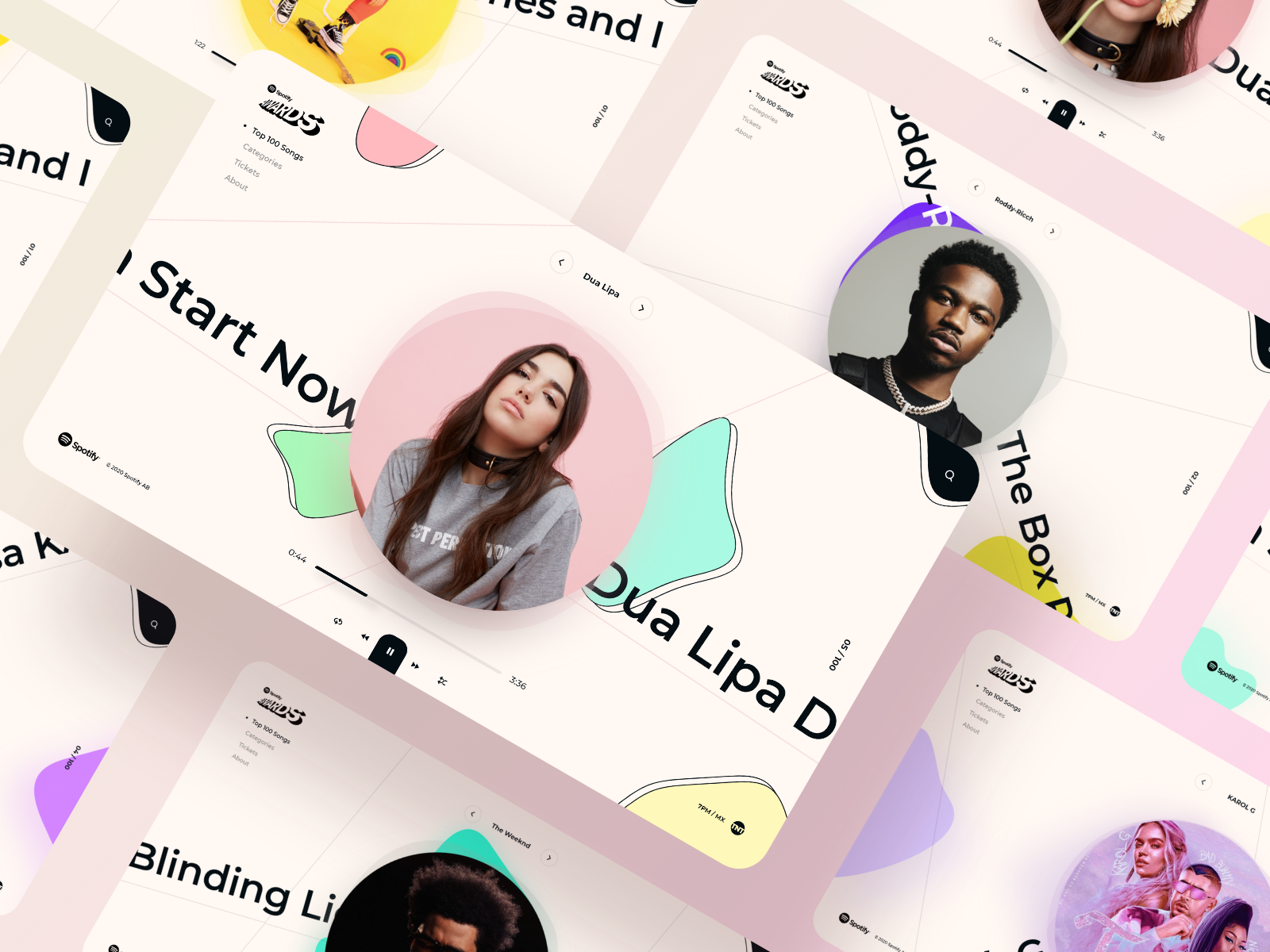 Giulia
Giulia is an illustrator, character designer, and storyboard artist originally from the beautiful city of Florence in Italy. Currently, she splits her time between the United States and the southern region of Tuscany. Giulia gained more than 5k followers on dribbble. She has degrees in conventional, digital, and Photoshop, as well as a Bachelor of Fine Arts (BFA) in foreign languages from the University of Florence.
She began working as a freelance digital artist and illustrator after graduating from college, producing useful library tools for international companies, helping product designers and branding divisions effectively present their concepts and ideas to their teams, and contributing as an illustrator and storyboard artist for a range of animation studios.
She takes particular pleasure in developing visual styles that are highly inclusive and showcase the vibrant diversity of backgrounds and cultures present in the world.
Clients experience:
You can view more of Giulia's works in her portfolio, or on her website.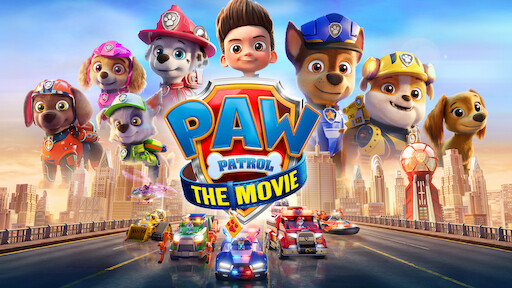 Aron Leah
Aron Leah is a highly experienced artist and illustrator who has over 10 years of working experience in the creative industry. Aron studied Graphic Design at Arts University Bournemouth. He often takes time to brainstorm new ideas while enjoying a cup of coffee, despite being aware of the irony in this habit. His art delves into movement themes as well as the impact of shape and silhouette. Informed by a desire to discover meaning and emotion in order to build conceptual ideas and convey stories.
Aron is the owner of Fried Cactus, a cooperative design studio known for its distinctive approach of using minimalistic, striking illustrations and typography to produce custom designs that exude passion, purpose, and appeal. This has resulted in thrilling partnerships with companies of all sizes from around the world.
Even if he has almost 3k followers, Aron appears in the top searches on dribbble.
He often can be found brainstorming new methods for mental relaxation over a cup of coffee, yet he has yet to recognize the irony in that. He approaches his work with a passion for discovering connections, simplicity, and tranquillity in life, taking care to embrace and leave any imperfections as they are.
Some of his notable clients are:
Check out Aron's portfolio for more works and ideas.
Wrapping things up
Nowadays, there are plenty of talented graphic designers who possess unique skills and creativity that produce visually stunning designs that capture audiences' attention. These 8 graphic designers on dribbble will help you with new ideas and inspiration and more on a daily basis.
They have the ability to create designs that are not only aesthetically pleasing but also functional, which are valuable qualities to businesses and organizations of all industries. With the increasing demand for visual content across various platforms one of them being dribbble, graphic design is growing and will continue to do so in the future.
If you still can't find the right graphic designer, exploring specialized companies on TechBehemoths is always the best option!
Would you like to read more about this?