Top 5 Co-Working Tools for Remote Professionals in 2022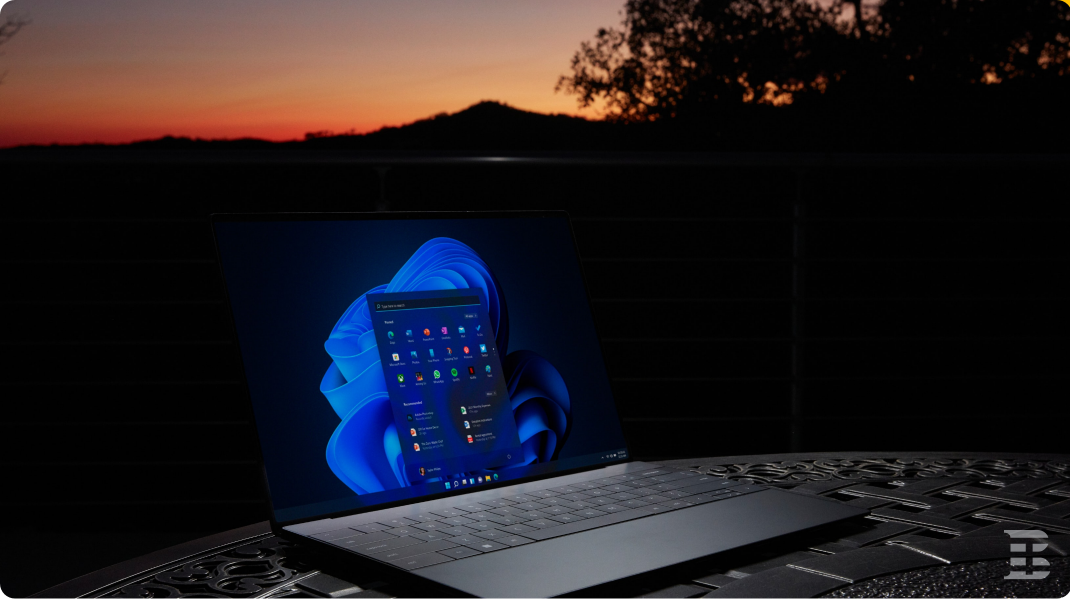 The spring of 2020 saw many businesses scramble to adjust to the realities of a world upended by the COVID-19 pandemic. Perhaps the most immediate and significant change for many has been the sudden need to facilitate remote work on a large scale.
The sharpest companies turned this new norm into a competitive advantage, but it took a lot of effort and innovation to get there. Luckily, there are some powerful tools for remote collaboration available that can facilitate your journey and make remote working a breeze rather than a burden.
While tech companies found it relatively easy to adapt and quickly admitted to not wanting to go back to working full-time from office spaces, it got a good bit scarier for other businesses that weren't as well-prepared.
Trello
If your remote team is on the lookout for a new project management tool, project tracking tool with advanced features and few barriers to entry, look no further than Trello. It's a Kanban-style project management system that lets you track everything from the big picture to the smallest details of your projects on a single digital workboard. Plus, it's easy to use and full of cool, shiny features that make working on projects together feel like less of a chore.
Winning features:
Whether you're managing a single project or an entire business, Trello has hundreds of pre-built templates that are designed to fit any use case. From resource constraint planning and agile software development to event planning and content marketing strategy, Trello can be tailored to meet your specific needs.

Trello is also known for its simple and intuitive interface that makes it easy to get started with little to no learning curve. You can create digital work boards and add tasks, subtasks, attachments, and due dates with just a few clicks.

The lack of complexity in Trello's user interface also means that you can use it for a virtually unlimited number of purposes. It's how the folks at Help Scout are able to keep track of product issues, updates, and customer feedback, for example.

Trello offers its users the chance to view projects through an incredibly practical, visually-oriented lens and doesn't require you to keep tabs on dozens of individual apps. It integrates with tons of other software (like Slack and Google Drive), making it the perfect tool for companies that use a mix of different software products.
Pricing:
The free plan offers enough features for you to get started. And even if you do need to scale beyond the entry-level plan, it's easy to make do with the free version until you're ready to spring for a paid package.

Trello's paid plans, which increase the number of boards you can create and allow for larger file attachments, start at $5 per user per user/ month.
Zoom
If you're a remote worker, you probably have a laundry list of complaints about the various video conferencing tools your team has experimented with. Too often, they're the technological equivalent of a circus: a confusing mess of features, spotty audio and video quality, and interfaces that are anything but user-friendly.
Zoom is the antidote to all those problems. It's an amazing video conferencing app that will make you never look at web conferencing the same way again. The platform's ease of use and superb real-time capabilities make it one of the best collaboration tools for distributed teams.
Winning features:
Zoom's user interface is about as close to perfect as you can get. The app is designed to be as intuitive as possible, and it's easy to set up and use, even if you're not particularly tech-savvy.

With Zoom, you can talk to your team about complex problems in real time, without worrying about dropped calls or fuzzy audio. You even have the option to store recordings for later, so everyone can catch up on what they missed.

The platform's rock-solid video conferencing technology works so smoothly that it'll make you feel like you're in the same room as your team, even if you're half a world away, which is a huge plus for distributed teams. Even when your internet connection isn't the best, Zoom will do its best to keep you connected—though at a reduced quality level, of course.

Zoom's screen-sharing functionality is top-notch, and you can easily share your entire screen or just a specific window with whoever is on the call. You can also annotate shared screens in real time, which can be handy for presentations or brainstorming sessions.
Pricing:
Zoom has four tiers of plans to choose from. You can start small and upgrade whenever you feel the need.

The free tier allows you to group calls with up to 100 people as long as you don't talk for more than 40 minutes.

Paid plans that start from $14.99 /month/user let you chat with up to 100 people at once, which is more than enough for most situations.
Slack
Despite the many benefits of working remotely, telecommuting employees often complain of social isolation, low levels of team involvement, and poor communication. These are all symptoms of inadequate employee engagement that can lead to a mass employee exodus. Many business leaders have turned to Slack as a solution to mitigate this risk.
Slack is a lightweight messaging app first created as a side project by software developers working on a video game for their own in-team communication, designed to increase employee engagement and open channels for optimized collaboration. As if you were working in a typical office — just without the long commutes and cramped cubicles. It's the office of the future, built for the present.
Winning features:
You can't beat Slack when it comes to team communication tools. Slack is an all-in-one communication tool. You can talk in real-time via text or voice messages and even video chat if you want to go old school and actually look at the person you're communicating with.

Slack is perfect for those times when you need to talk things out as you go. But it's also handy for moments when you need to work independently and let your co-workers know that you're plugging away.
The app's status feature signals when teammates are available or unavailable. And the use of emojis can help teammates avoid miscommunications that often come from the lack of context and nonverbal cues. Zapier's team, for instance, uses Slack's status+emoji feature to broadcast to their team members when they're "heads down" in the creative process.
Accelerate the pace of business conversations by moving all communications out of siloed email threads and into one place. Using Slack Connect makes for far more productive and more fluid collaboration between your business teams and any of your partners, vendors, or customers.

It gives you the freedom to choose what notifications you see and how often you see them. For example, you can tell Slack to notify you only when you're mentioned in the channel or when someone privately messages you. This is great for filtering out the noise and staying on task.

Slack's best (and most important) aspect is the plethora of integrations that allow you to sync several networks and apps together with nothing but a few keystrokes.
You can pull in client information, assign work orders, and even toss in the occasional funny cat gif here and there. Slack can integrate with anything from CRMs to contract management software to streamline your workflow. It ties together all of your company's different platforms into one cohesive messaging hub.
Slack also offers native mobile apps for iOS and Android. So, you'll never miss a beat when it comes to productivity.
Pricing:
Slack's free version isn't time-limited and doesn't compromise on basic functionalities.

The pro version comes with unlimited message archive and integrations and costs $6.67 per user per month if paid annually.

You can opt for the business plus tier at $12.50 per user per month for ultimate flexibility.

The company also offers a bespoke Enterprise Grid for larger organizations.
Google Drive
Remote-first companies are often hit harder by file management issues, which is why they need a solution that fits seamlessly into their workflow. That's where Google Drive comes in. Google Drive is one of the best cloud-based storages for businesses that need to collaborate with a geographically dispersed workforce.
Winning features:
Google Drive helps you reduce the hours wasted on file-searching quests and saves people from crippling anxiety brought by accidentally muddling up another person's draft. With Google Drive, you'll never again have to worry about accidentally overwriting someone's draft, losing crucial data when your laptop crashes or losing access when switching devices.

Google Drive allows you to quickly share files between colleagues or external partners/clients on your team. You can edit documents at the same time, comment on spreadsheets, keep track of the changes you've made, and all without having to email back-and-forth.
Pricing:
The service offers 15 GBs of space to every free user, which is plenty for most users.

Paid membership for extended storage starts at $1.99/month.
Lattice
Becoming a better team leader is all about understanding and encouraging your team's performance. Especially with the rise of remote work, it's more important than ever to have a tool that can help you connect with your team and monitor their progress. And Lattice is the perfect candidate for the job.
In one centralized platform, you can collect feedback from peers for performance reviews, set goals and OKRs, and even optimize one-to-one meetings. Companies such as Reddit, Asana, and Slack use Lattice to keep their teams on track and performing at their best.
Winning features:
One of the best things about Lattice is that it's flexible enough to be used by companies of all sizes. Whether you're a small startup or a large enterprise, Lattice can be tailored to fit your needs.

Lattice makes it easy to set up and administer review cycles, so you can focus on giving feedback that's meaningful and helpful. And with it's robust tracking and reporting capabilities, you can identify areas for improvement and keep everyone on track.

The platforms also offers a wide range of integrations, so you can connect Lattice with the tools you're already using, such as Slack, Salesforce , and Google Suite. This makes it easy to get started and ensures that you're getting the most out of the platform.

Finally, Lattice is a great way to encourage transparency and open communication within your team. The tool clearly lays out expectations and gives employees influence over their growth. Moreover, by promoting transparency, the platform helps entrepreneurs and leaders create an ethical foundation for their companies.
Pricing:
Lattice offers a free demo so you can try out the platform before committing to a paid plan.

The paid plans start at $4 per person per month and can go up to $11 per person per month depending on the features you need and the size of your team.
Bridging the (virtual) gap
Working from home sounds like a dream. You've got no one watching you, no soul-crushingly long commutes, no boss breathing down your neck, right?
It's true that working from home can be extremely rewarding. But unless you've got the right mix of technology and workflows in place, it can also be pretty isolating. The right collaboration tools can make all the difference when it comes to making sure everyone on your team feels connected and engaged, no matter where they're working from.
Would you like to read more about this?