5 Amazing Adobe Offices Around the World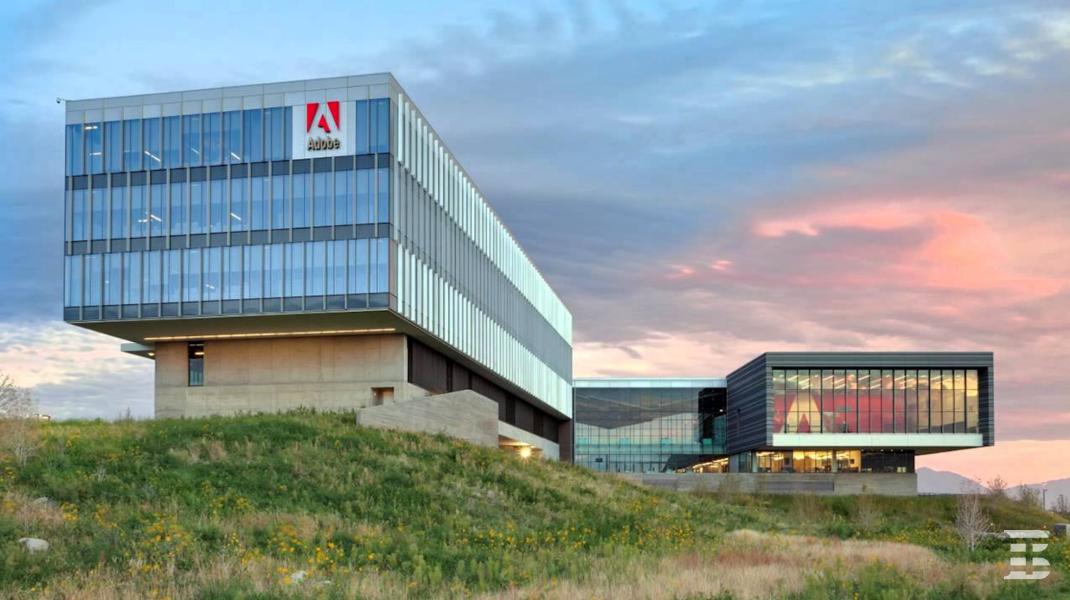 Adobe is an American software company that creates mostly graphical software. Adobe became famous for the program Photoshop and the PDF-file format. Adobe created a total revenue of $15.79 billion in fiscal year 2021. This represents 23 percent year-over-year growth.

This huge amount of revenue was generated from 67 office locations spread over 26 countries. These offices were created with the thought that creativity is a science. Adobe aims for minimal stress and distraction at the workspace. To accomplish this, Adobe has color theories and special designs to help create beautiful offices. Shades and colors add to stress relief at the workplace. However, because of different working environments, diverse workspaces are a necessity. Out of the 67 offices, there are some that deserve a little more attention.

#1 San Jose Office, USA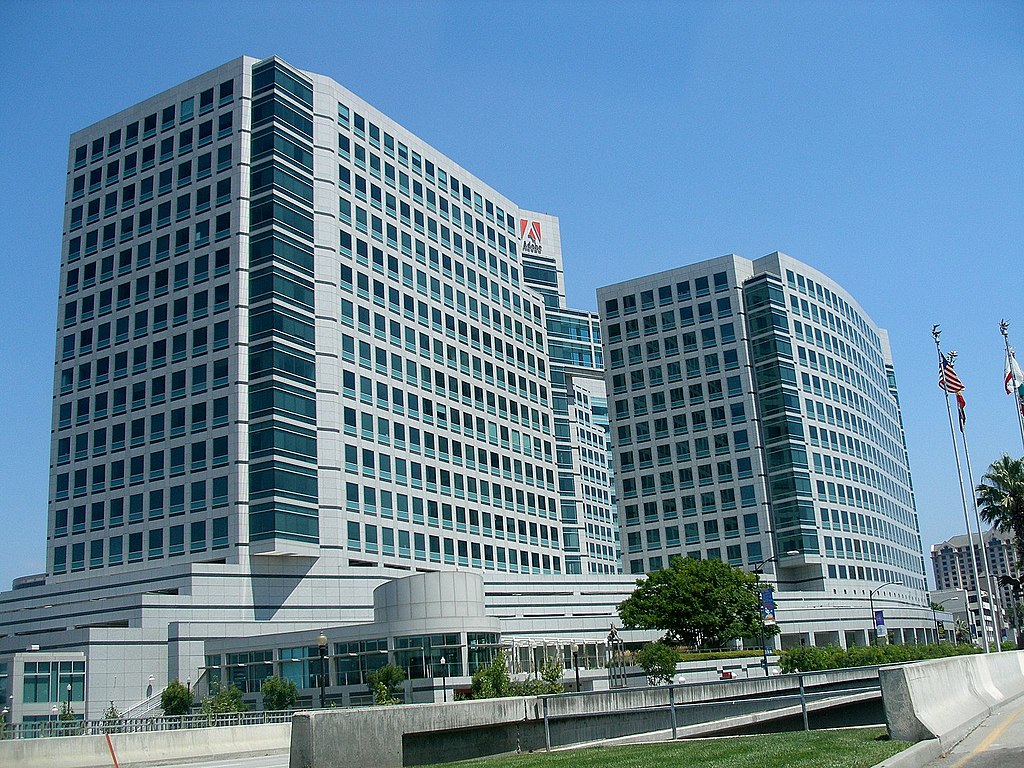 The first one that stands out is the Adobe Headquarters in San Jose. With a floor area of 91,133.5 m2, this is the biggest office Adobe has. The complex consists of 3 towers:
The west tower is 18 stories tall and is the 6th tallest in the city of San Jose. In the west tower, there is approximately 36.600m2 of office space.
The East tower is 16 stories tall with 30.200m2 of office space. These two towers host Research and Development, Sales, and Marketing.
The Almaden tower is 17 stories high with 25.400m2 office space. The Almaden tower hosts administration and staff departments. Furthermore, a fourth tower (North tower) is currently being built.
In 2016, Adobe renovated its building together with architecture firm Gensler. This to create a modern, vibrant design and open floor plans. Nowadays, employees can enjoy wellness centers, game areas, multiple shops, and much more.
#2 San Francisco Office, USA
The San Francisco complex has two buildings, covering more than 46000m2 on the ground floor. With over 2000 employees located in San Francisco, many departments are located here.
As mentioned before, creativity is really important. This office is designed to relieve stress as much as possible to provide the best workspace there could be. Besides this, there are a number of facilities located in the building:
A 743m2 gym equipped with bikes, weightlifting machines, and workout studios.

Wellness Suite. Employees are able to follow yoga classes and have massages as well.

Cafeterias. With two major cafeterias led by an executive chef, a variety of food is available for employees to enjoy.

Rooftop farm. Ingredients like strawberries and tarragon for the cafeteria are all grown on Adobe's own rooftop farm.
#3 Osaki Gate Office, Japan
For more than a decade, Adobe has been operating in Osaki Gate City. There is 5400m2 of workspace available here.

Because the IT sector has transformed so much these recent years, a renovation of workplace space was long due as well. Over 20% increment was created by removing some personal space. With an increment in daylight illumination, a great addition was made.
#4 Utah Office, USA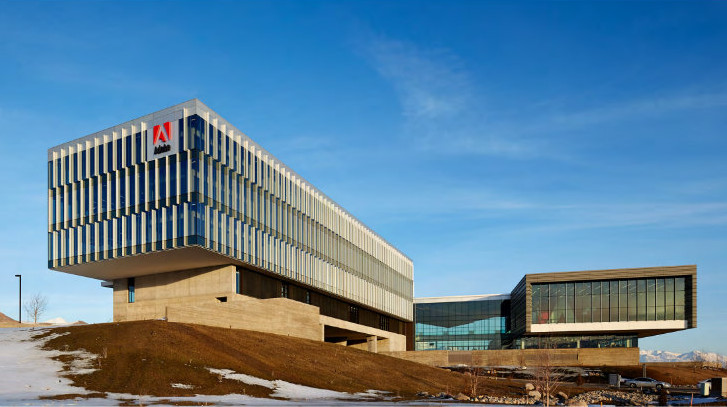 Being a 26000m2 complex, the adobe office in Lehi Utah provides a work environment for over 1000 employees. Rapt Studio is responsible for a state-of-the-art interior design that was created to be an extension and reflection of Adobe and its innovative name.
From the start, Adobe wanted the workplace to be an experience for their employees. The goal was to make the workplace a reflection of the employees' inspired selves, being a source of motivation in the process.
The location was chosen due to the population centers, public transit, and easy exposure to the interstate.
The rapt studio wanted to integrate the brand's values and stated that there was more to do than just slap a few logos on the walls. Once again, creativity and innovation were integrated, as well as an open environment for employees to connect.
#5 London Office, UK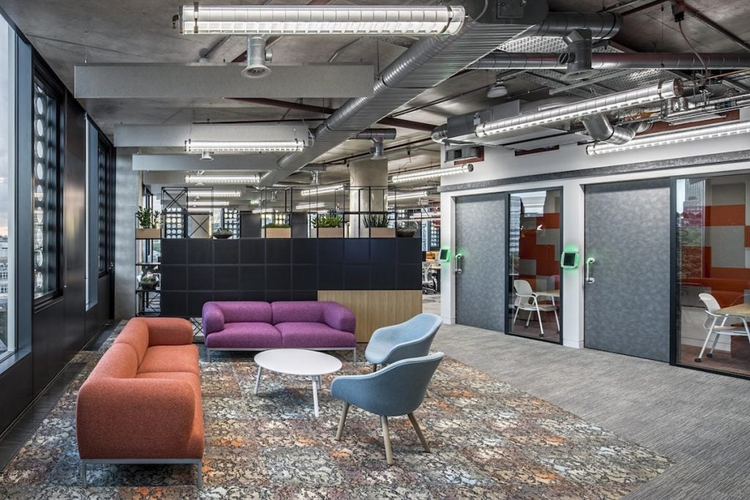 The last office we address today is the office in east London's tech city. This office, once again, was created to bring employees together and foster creative interaction. The complex has 4100m2 of office space available to Adobe. In total there are 3 floors allocated to Adobe, two of which are exclusively working spaces.
An important part of the design is the social spaces created to promote collaboration and conversations amongst different groups.
The center is equipped with top-notch technology. There are large screens that show the latest Adobe software, an interactive mosaic wall, and iPad operating systems scattered around the floors to book meeting rooms.
The overall design is an inspiration by both classic and contemporary materials. The goal was to reflect the industrial nature of the base build. Nonetheless, the more colorful attribute of Adobe is integrated as well.
Have you been in any of these offices?