Social Media Advertising Costs in London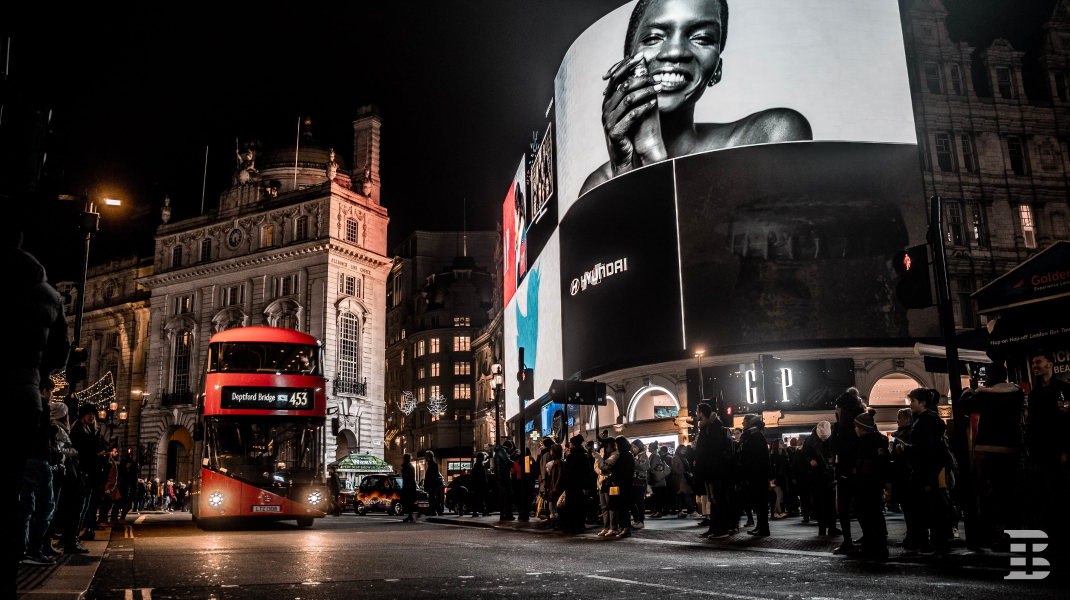 In large tech centers such as London, social media advertising services are a good deal both for providers and for clients. From individual professionals, freelancers, and up to agencies the offer for social media advertising is extremely high on the market, but so is the demand. Thousands of businesses in London only are searching for an advertiser each day in their way to reach customers, and target the market in the easiest way possible. But how much can a business afford to pay for social media advertising, and most importantly how much do individuals and agencies charge for such services?!
This research is about how much do social media advertising services cost in London and relies on TechBehemoths internal analysis and data collected during the latest survey about how IT companies use social media.
As of October 2021, in London, there are 792 active IT companies and web agencies that provide social media advertising services. These companies are covering most of the social media advertising market demand in the London market, and their pricing differs as well as the approach of promoting products and services on social media.
Social Media Advertising Costs in London
According to the indicated hourly rate, 54.3% of IT companies located in London charge between $150-200/hour for social media advertising services. Cheaper than that, some 17% of IT companies charge between $70-150/hour for the same service. But at the edges, there are also companies that charge under $70/hour and above $250/hour for social media advertising services.
However, 13.6% or 108 of all companies chose not to disclose their pricing when it comes to their digital services.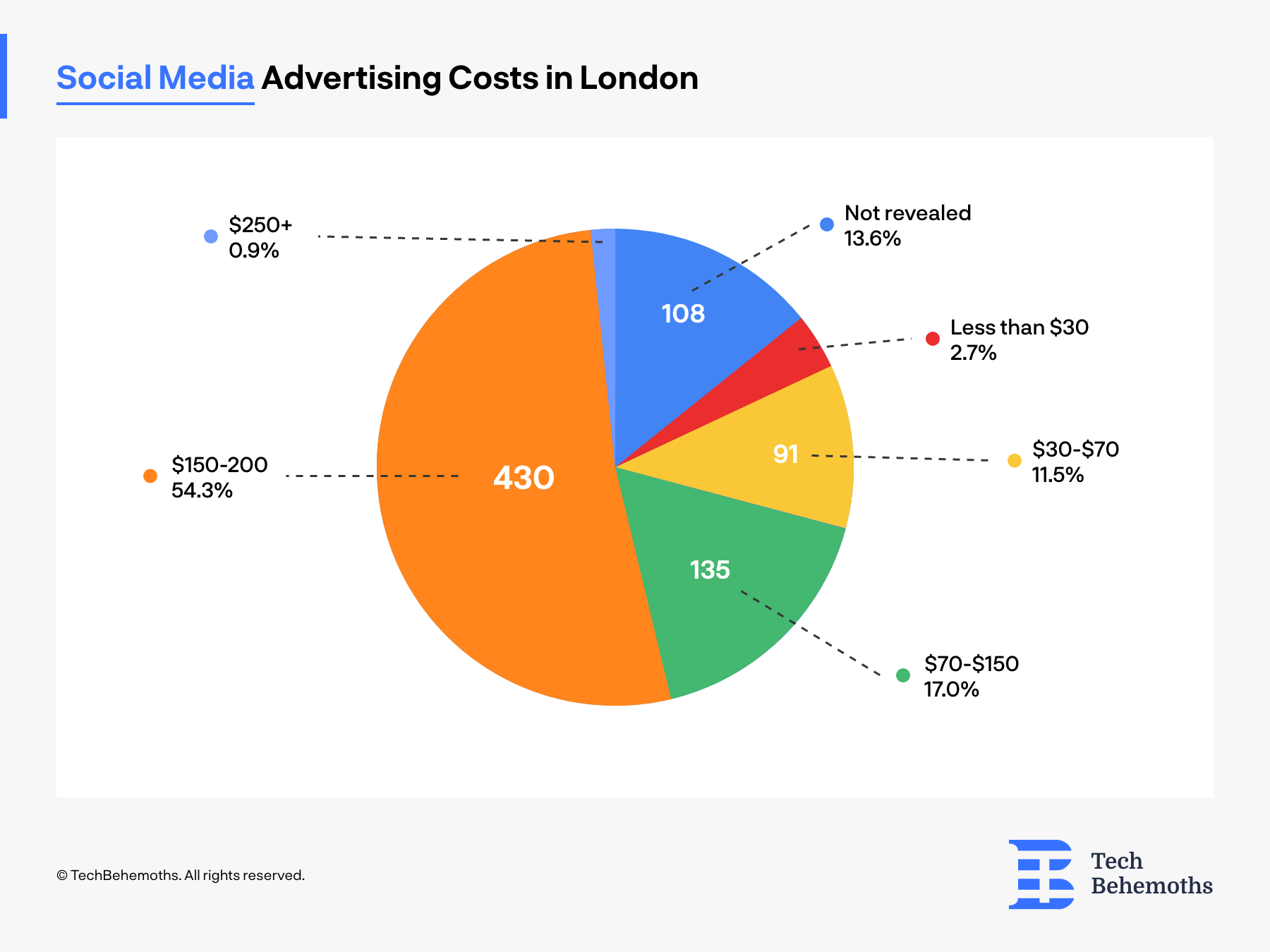 In this way, in 2021 the average cost of social media advertising services in London cost on average $138/hour. However, since an advertising campaign lasts longer than that, the calculations reveal that for one week of social media advertising a company would charge on average $5796.
At the same time, pricing differs from one social media platform to another, and if you are lucky enough to need advertising on the cheapest one, then you might save some money
Facebook Advertising Costs in London
The average cost of Facebook advertising is lower than the general average for social media advertising and reaches $119/hour. The difference is not too much, but in the long run, it could bring serious savings, or at least could afford to access advertising services for a longer period of time. In this way, for one week IT companies would charge $4998 as they perform Facebook advertising services alone.
Here are the pricing segments for Facebook Advertising in London:
<$30/hour - 5.4%

$30-70/hour - 12.6%

$70-150/hour - 32.9%

$150-250/hour - 10.8%

$250+/hour - 2.4%
More than ⅓ of companies did not disclose their pricing for Facebook advertising services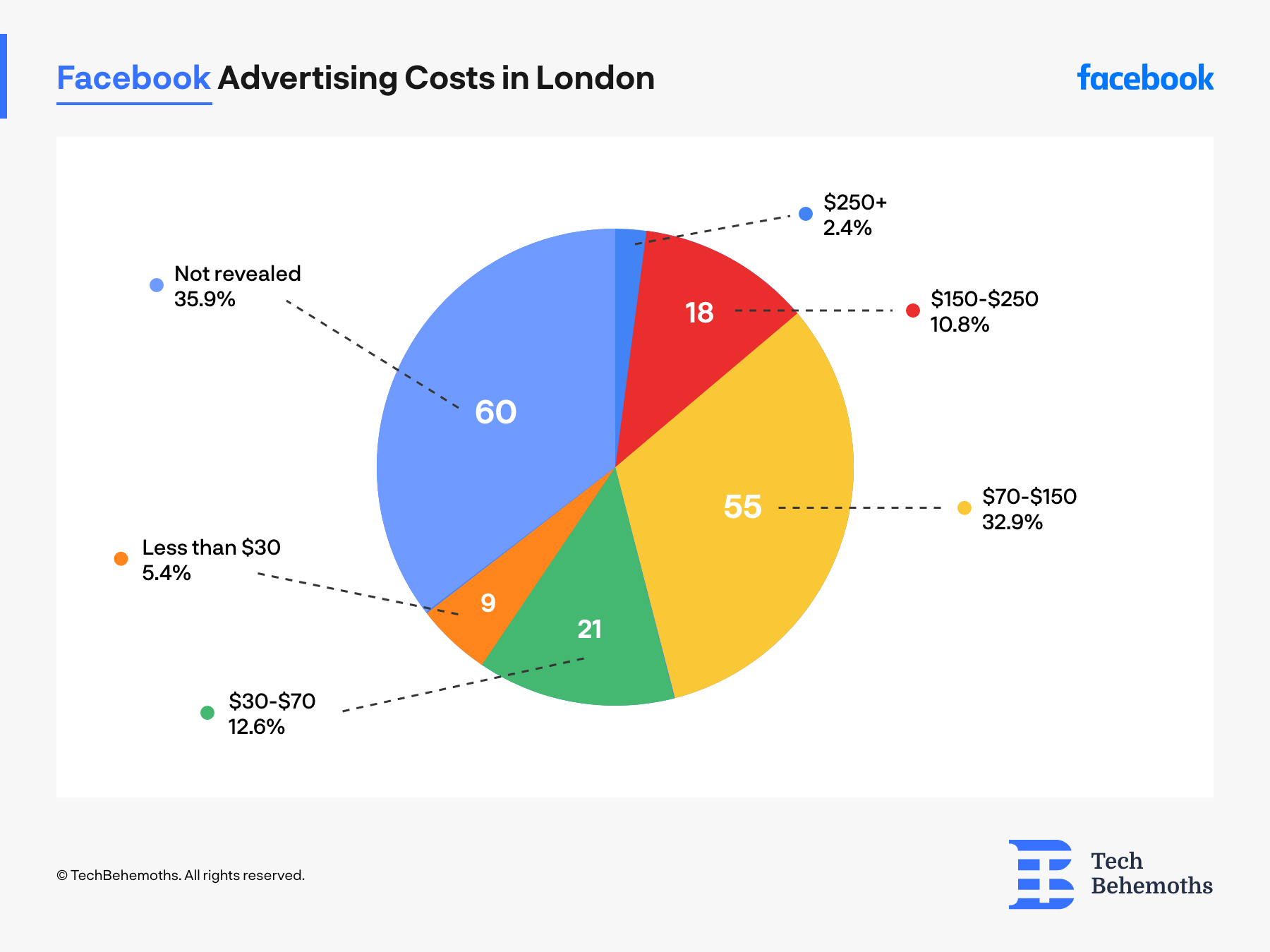 As of October 2021, there are 146 registered and active companies that provide Facebook advertising services in London.
Instagram Advertising Costs in London
Instagram advertising can be considered the most expensive service out of all social media, as all 126 companies providing this service charge more than for other services. Instagram is one of the largest social media platforms focused exclusively on visual content, and this may be one of the reasons why it costs so much.
The results show that the average cost of Instagram advertising services in London is $169/hour. In a week, IT companies get $7098 for this service on average, and for one month of Instagram advertising, the price goes up to $28,392 on average.
Out of 126 active and registered companies, 29 chose not to reveal their pricing for this service, and 97 companies have an hourly rate as follows:
<$30/hour - 5.8%

$30-70/hour - 15%

$70-150/hour - 40%

$150-250/hour - 12.5%

$250+/hour - 2.5%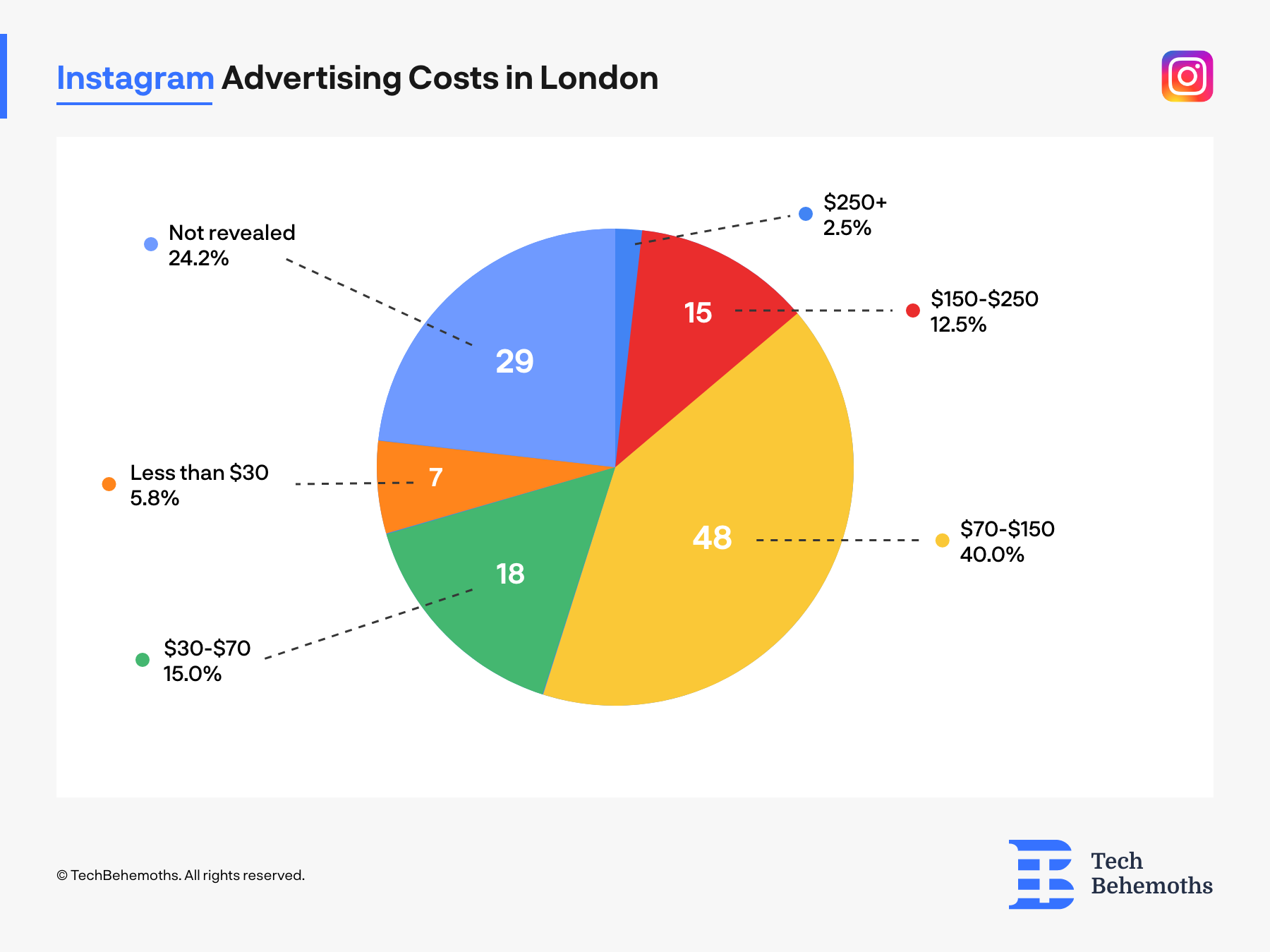 LinkedIn Advertising Costs in London
LinkedIn is the most popular social media for B2B, and since its acquisition by Microsoft in 2016 it has grown a lot and got major improvements over the years. Compared to advertising tools that Facebook and Instagram offer, LinkedIn is better organized and has a more clear interface.
But in London, companies don't pay too much attention to that and the hourly rate for LinkedIn advertising is not too different from the other social media. Based on information from 77 IT companies specializing in Linkedin advertising, the average hourly rate for this service in London is $111. This means that for one week of LinkedIn advertising in London an IT company would get on average $4662.
Here are the LinkedIn advertising pricing segments in London:
<$30/hour - 5.6%

$30-70/hour - 10%

$70-150/hour - 31.1%

$150-250/hour - 8.9%

$250+/hour - 4.4%
Confidentiality seems to be extremely important for this service and 40% of companies didn't reveal the pricing.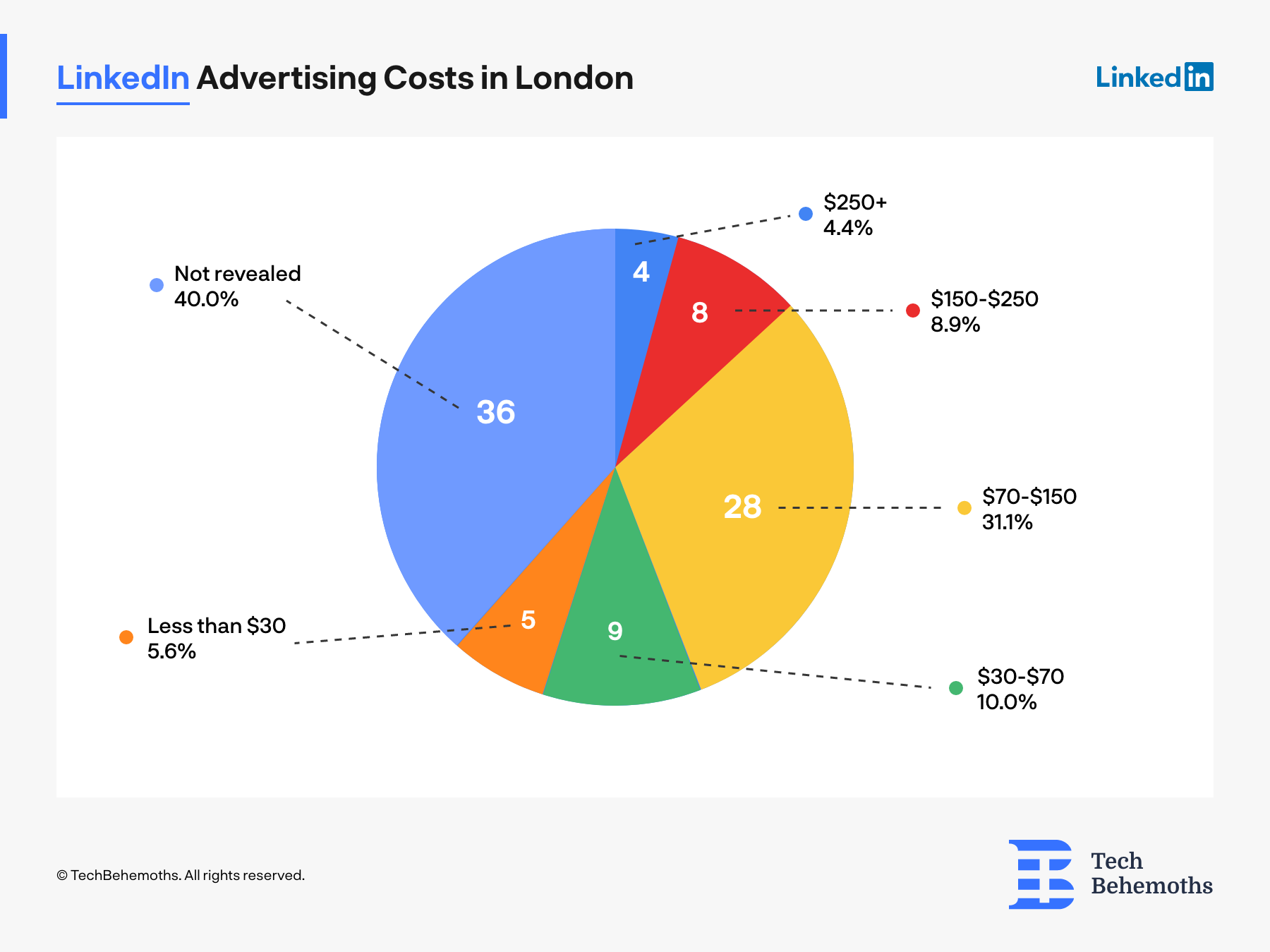 YouTube Advertising Costs in London
YouTube is the second representative of visual content in this research, and surprisingly, advertising on it would be the cheapest option. On TechBehemoths there are over 59 active and registered companies that provide YouTube advertising services in London, and 50.8% charge between $70-150/hour. At the same time, 18.6% of companies have their hourly rates for this service between $30-70, and 8.5% of all companies get between $150-200/hour.
In this way, YouTube advertising costs in London $104/hour on average. Or, per week it would be $4368.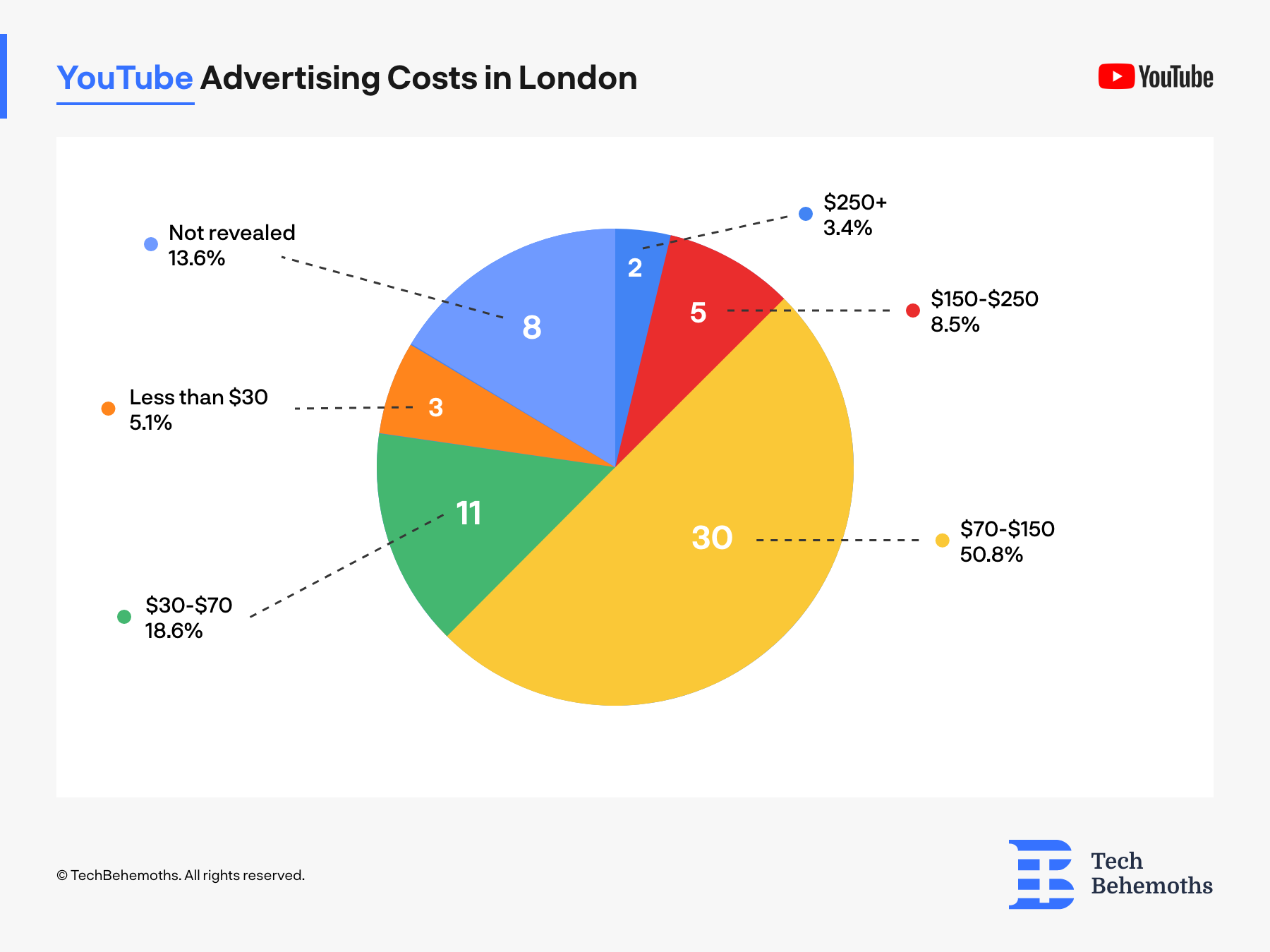 Conclusion & Key Findings
To get the cheapest price and maximum efficiency from advertising services is important to know exactly what social network suits your business best. Testing even for a day of advertising is costly, and getting no results could be devastating.
During our research, we found the following details that will help and guide you to make the best decision in advertising on social media:
Inquiries that target a specific social media channel save up to 20% of hourly costs compared to asking for general social media advertising services.

If your audience is made from other businesses, then LinkedIn is the best option.

Companies charge lowest for YouTube, and the highest for Instagram even though both are focused on visual content

On average 28% of companies do not disclose their pricing options for advertising as it depends on individual requirements each client may have.
Is Social Media Advertising too expensive?