Interview with Sam Heaton - Founder of Sam Jay Heaton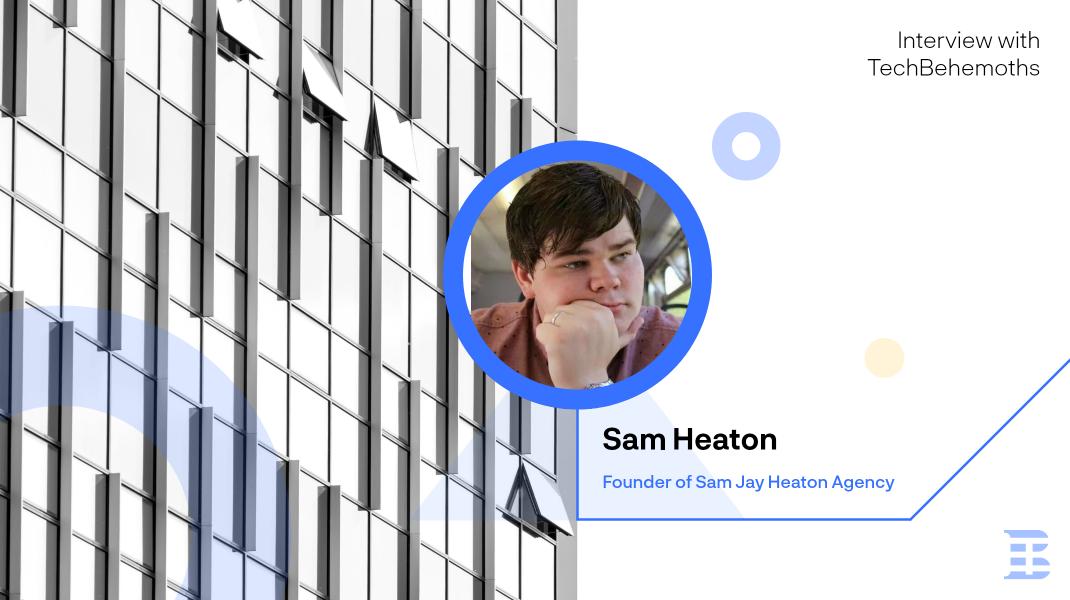 Sam Heaton is the founder of the web design agency with the same name - Sam Jay Heaton. Sam is a very ambitious web designer, with previous experience in this field but also excels in front-end web development and for several years he owns the agency that helped businesses look amazing on the web.
In today's interview, we invite you to discover Sam both as a professional and a leader,
Hi Sam, welcome to TechBehemoths! Please tell us a little about yourself. Your background and how did you come to this point?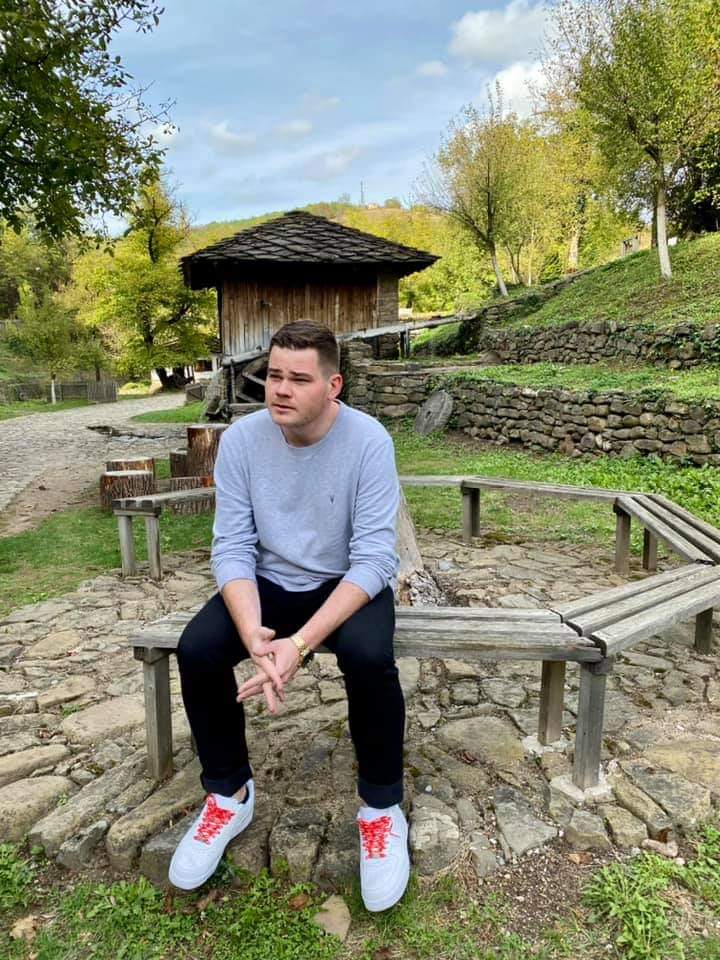 So, I previously worked for a digital agency in Preston, UK. My official title was "Head of Web Design". I oversaw all web design and web development projects whilst also acting as a front-end developer.
From there, it became apparent that the company I was employed with were not the best match for me so I decided to set up shop on my own.
I live in Wigan, UK which is perfectly situated between Liverpool and Manchester which are two hubs for businesses here in the UK. Because of this, I have been fortunate to work with some amazing clients and attract a lot of business over the past 9 years.
I love my job, it allows me to meet some extraordinary people and work with them on unique and sometimes weird projects which suits me!
When and how did you start your business? Is there an interesting story here?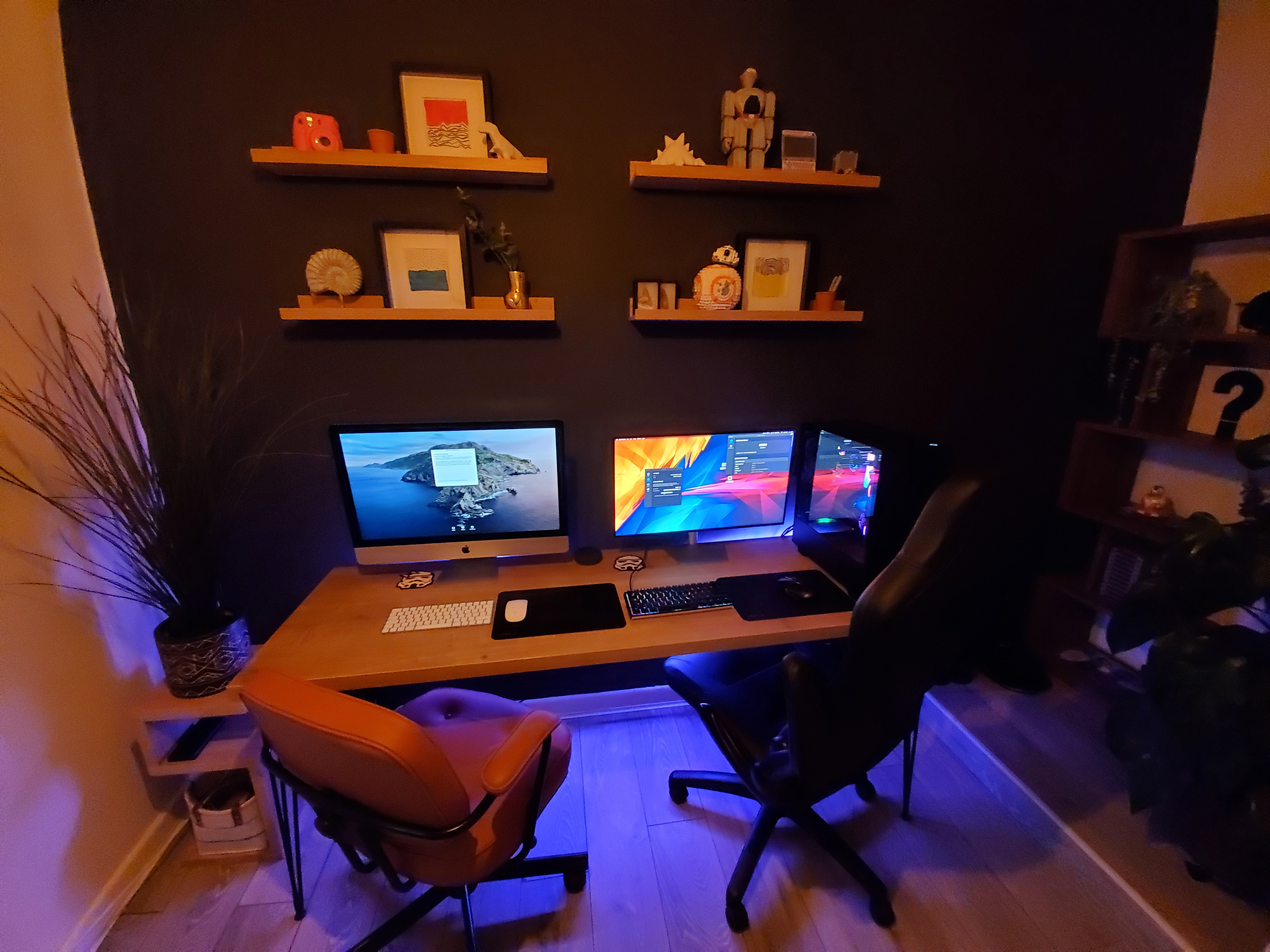 I started in 2012 as a sole trader here in the UK. In terms of an interesting story, I will be honest, I set up my first website on a weekend and by Monday I was generating inquiries. I remember the first inquiry I had is still a client of mine today. He came to see me on Tuesday and by Friday he had a website and was ranking on the search engines.
What do you think you'd be doing right now if your business didn't exist?
This is a difficult one to answer, I can only imagine I would be employed in either web development or e-commerce manager. You never know, I might of ended up being a footballer or something more sporty than web design and we development haha.
What's your technique for staying productive throughout the day?
For me, the day has to start with a strong coffee. I then catch up on my emails which is always a daunting task. Once the emails are out of the way and I start to focus on a project my muse starts to kick in and I become creative. That being said, I often find it useful to work on a project and before I update the client or send them a link I give it a day or two. I then review the project and find that I come up with additional ideas and concepts which further improve the design and project.
Additionally, communication with my clients is essentially as it allows me to get an understanding of their ideas and requirements. Sometimes their ideas are terrible but I can flip these into something more useful and productive to the project.
How do you define "being successful"?
For me, it has to be customer feedback and satisfaction.
You can be great at what you do but if your clients are not talking about you and boosting your reputation then no one knows who you are or what you've done. I try and get a case study or a review for each project I undertake which is sometimes difficult but I have been fortunate enough to generate more than 60 reviews on Google My Business which is considerably more than the competitors on my local area.
What do you like to do when you're not working?
So, I have a 4-month old baby called Harvey. He is my little ray of sunshine and keeps me on my toes. I didn't think I would be the type of father I have turned out to be and to be honest I love it. He grows each day and each day is something new which gives me more purpose in my spare time.
If time allows, I am an avid gamer and I like playing classic SNES and n64 games from my childhood like Earthbound, Metroid, Banjo Kazooie, etc.
What are your recommendations for a business or developer novice?
Get your name out there!
get reviews and keep pushing. It is not easy but with the right clientele and with the right online presence you will generate inquiries and work on interesting projects. Not every project is going to be a winner but as you and your clients grow you can benefit off the back of this! keep at it and keep typing :)
Thanks for the interview, Sam! Your advice and wise words are valuable for our community and readers. Wish you good luck & inspiring projects in the future!
Sam Heaton is one of the most active entrepreneurs and web designers on TechBehemoths. If you like his interview and think he can make your business look beautiful on the web, don't hesitate to contact him on TechBehemoths, or via his Twitter account
Did you like the interview with Sam?