Interview with TechBehemoths: Ricardo Casas, CEO at Fahrenheit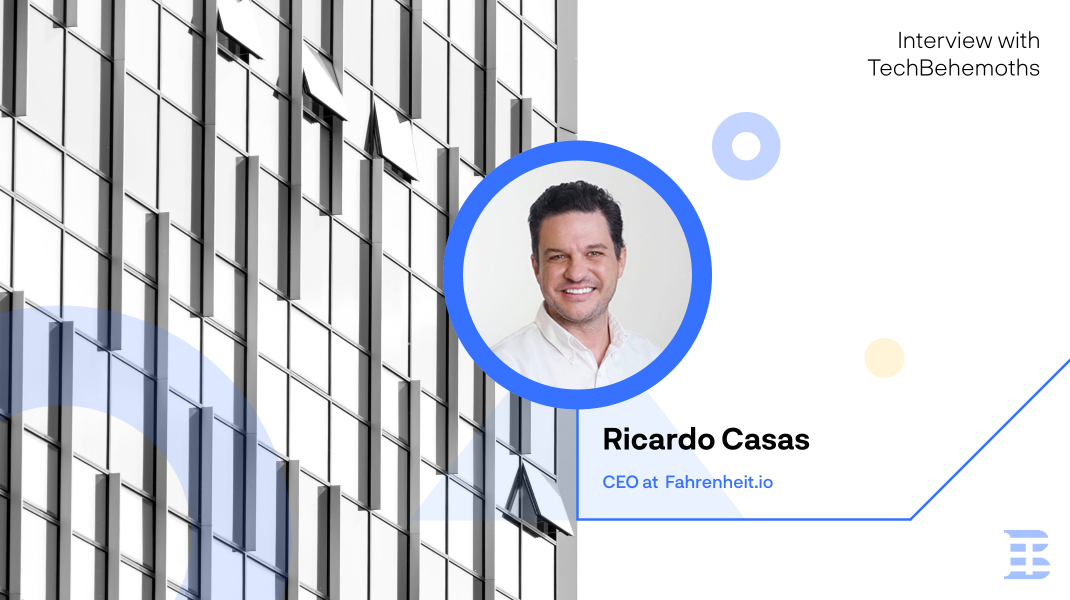 From start-ups to tech behemoths everybody has a word to say about themselves and the companies they lead or are a part of. Today's guest Ricardo Casas, CEO at Fahrenheit - the digital marketing agency, has one amazing story to share with us, and we are proud to have [him/her] with us.

Hi Ricardo, please tell us a little about yourself. Your background and how did you come to this point?
I've been in the digital marketing world for the last 22 years. The web was in its infancy when I started and I feel privileged to have seen it grow into what it is today. I started as a graphics artist and quickly moved to the dark side of data mining and data interpretation. Today I am a strong advocate for data first strategy. Even startups that have no data to base decisions on...we find ways to gather market intelligence before we make long-term investments in any particular channel or direction.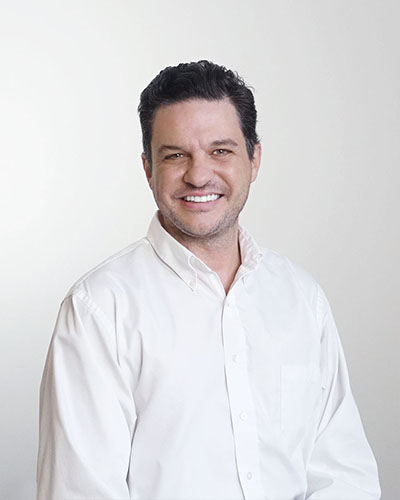 When and how did you start your business? Is there an interesting story here?
Fahrenheit Marketing was founded in April of 2008. I was a marketing director for a large outfit and my portfolio of clients consisted primarily of luxury real estate and medical outfits. This was the time when credit was free, prior to the bust of 2008. We were spending tens of thousands of dollars in numerous campaigns...we saw the rise and fall of big names, and just before the 2008 bust, I got out and started Fahrenheit Marketing.
To my shock and surprise, we were profitable from day one. While the financial industries were melting down, the need for digital services only grew as people turned to the web to increase visibility and opportunity. By 2010 we signed our first publicly traded account, which we retain to this day. A pharmaceutical company from Denmark with offices in NYC and Austin. Leveraging that engagement, we sought other large enterprise clients and it paid off. We quickly harnessed a respectable portfolio of brands that today include Pepsico, RJ Reynolds, TransCore/Roper, Barbara Bush Foundation, Gatorade, Citgo Oil & Gas, NFPA, and others.
What do you think you'd be doing right now if your business didn't exist?
I have got a feeling that if I weren't leading Fahrenheit Marketing, I'd probably be a senior executive in another agency, building someone else's dream.
What's your technique for staying productive throughout the day?
I suffer from big vision, bad at minutia syndrome. Aware of my short attention span, I religiously take notes and make myself lists of to-dos. Project management, people management, tasks, expectations, emails...it's a lot. I have an assistant who keeps me sane and an electronic organizer as well as a notebook...between all of these things, I very rarely miss on a task.
How do you define "being successful"?
Success to me 20 years ago looks very different than it does today. I used to think that making a lot of money, driving nice cars, and living in a great house and neighborhood was a good measure of success. I've made a lot of money, I drive nice cars and I live in a gorgeous house in a beautiful neighborhood...It's okay.
I think success today is to do what you love, to be with people that you love and lead a quiet life, never having to resort to the frenetic networking and schmoozing you're required to do when you're starting out. Making a living and getting to spend as much time as possible with people you love. That's success.
What do you like to do when you're not working?
I have 6 kids and a lovely wife. Yes, same mom and dad. We like to spend time as a family. Whether traveling or hanging out at the house. I love cooking too...one of my favorite things to do is to cook with my wife. We open a bottle of wine and spend 2-3 hours working on a new recipe...tons of fun. Later at night, I enjoy a good cuddle session with the little people while we watch a family flick...nothing too fancy. Just down low fun.
What are your recommendations for a business or developer novice?
My recommendation for a business novice would be: Don't try to be all things to all men. Define your target audience and pursue it with all you've got. You can't be great at anything if you don't spend the time to specialize in it...make it your business to do what you do well and for the right people.
Thanks for sharing your experience and lessons with our audience, Ricardo. It is indeed an insightful interview for the entire community. Hope to hear from you further, and wish you many positions up on TechBehemoths.
Fahrenheit is one of the most active marketing agencies on TechBehemoths and has over 20 reviews from clients and partners. If you liked the interview and consider that Fahrenheit Marketing can help you and your business - don't hesitate to reach out to them via LinkedIn or Instagram as well
Was Ricardo's success story insightful?