Interview with Phil Pearce - Founder of MeasureMinds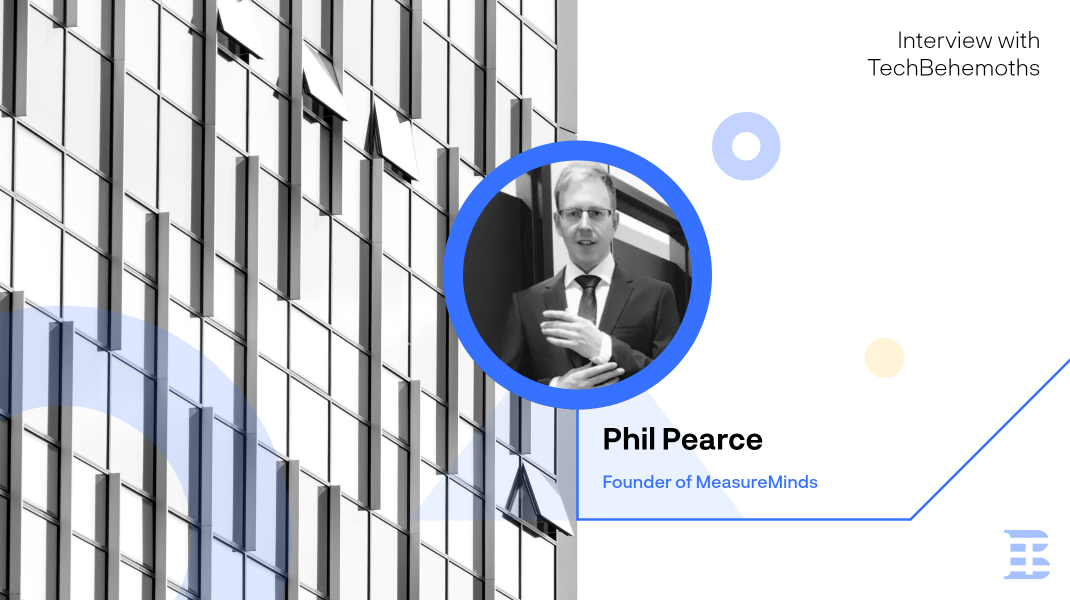 Phil Pearce is the Analyst Director and Founder of MeasureMinds - a leading digital analytics company from Bristol, UK. Phill has more than 21 years of experience in IT and has a proven track record and successfully-completed projects before and together with MeasureMinds.
In today's interview we invite you to discover Phil from both personal and professional points of view, and also to learn more about MeasureMinds.
Hi Phil, please tell us a little about yourself. Your background and how did you come to this point?
I'm Phil Pearce, a 41 year old business graduate with over 21 years of IT experience and a proven track record of success, innovative thinking, active involvement, commitment and reliability.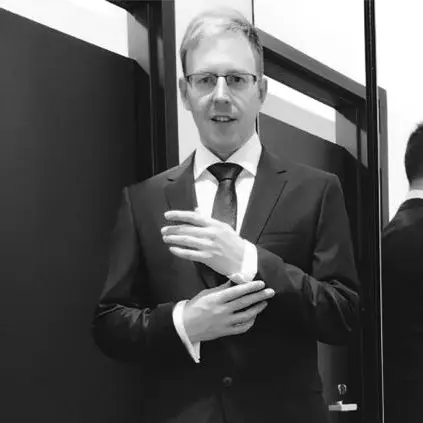 Since 2005 I've been working within the digital marketing industry including roles as a senior web analyst for Jellyfish, Google Analytics specialist at ConversionWorks and paid search manager at Sitemakers to name a few.
When and how did you start your business? Is there an interesting story here?
Working for these businesses provided me with some excellent experience and I came to a point where I had become a specialist in multiple fields. Namely, Google Analytics, Google Tag Manager, PPC and CRO. The thing is, I haven't always called myself an entrepreneur. In the past I called myself an 'intrapreneur' and a technical marketer. I've done some really interesting and innovative consulting and agency work in the past: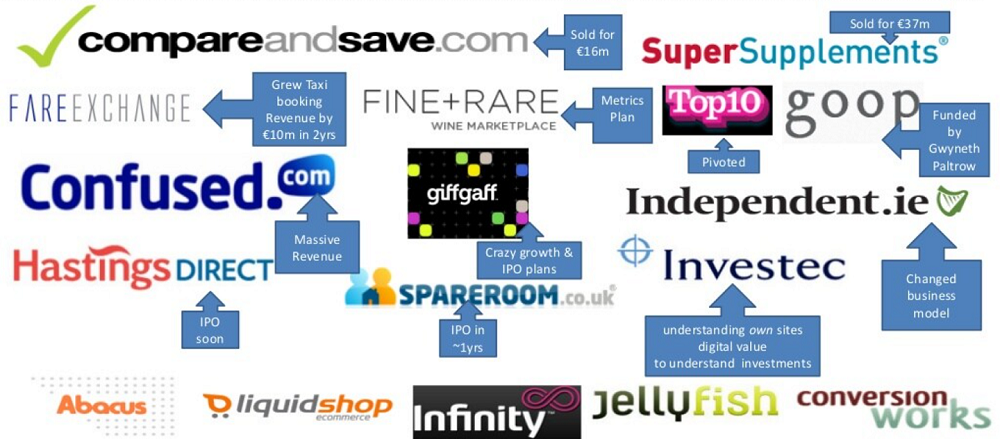 Here's some examples of technical innovation I've put in place
Build PPC reporting platform with MS access

Enabled KW level ROI bidding in 2007.

Managed £600K pm Adwords account & out-performed market leader.

Built end-to-end affiliate tracking system.

Reverse engineered Adwords Algo.

Built mathematical ClickFraud detection tool for mobile

Built free version of SpeedPPC

Building "4clicks" SaaS for Magneto (KPIs, dataLayer, Dashboards, Remarketing -> all auto-enabled)
And being a closet growth hacker meant that I'd put some serious dedication and time into the digital marketing world. And I loved to use data to supercharge both people and companies.
But don't just take my word for it. Here are just a handful of examples of my portfolio of digital marketing achievements:
Helped Spareroom.com & HastingsDirect.co.uk get ready for IPO

Helped change the business model for Independent.ie

Helped FareExchange grow Taxi Revenue by 10million Euros in 2 years

Grew CompareandSave to a level where they sold for £13m

Co-founded Accelerate Agency which reached £1m in revenue in 3yrs

Founded MeasureMinds Group Ltd
After literally writing the book on Google Tag Manager and working with some big names like Nat Geo, Citroen, ITV, RBS and Tipico, I felt confident that I was at a stage in my career where I could take on the challenge of running a business as well.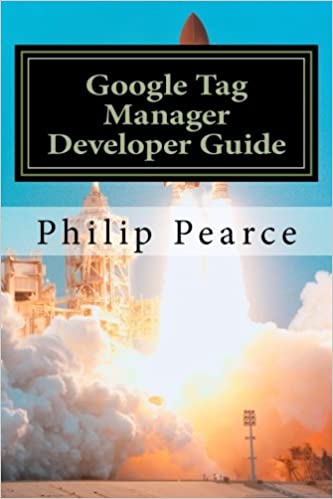 Since 2017 I've founded two agencies. The first of which was an SEO and digital analytics agency, but now has a focus on SEO and content marketing. The latter, MeasureMinds, which I founded in 2021 has a specialist focus on Google Analytics, Google Tag Manager, PPC, CRO and training.
It seemed to make sense to me to create a new specialist Google Analytics agency as it has always been the part of the digital marketing spectrum where I feel I can deliver the most value to my clients
What do you think you'd be doing right now if your business didn't exist?
If my business didn't exist, I think I'd be hidden away in the mountains, mastering my ability to use the force. Eventually becoming a zen and powerful Jedi Knight. Light side of course…
Not creating my own business wasn't really an option for me. I had a vision and was determined to make it happen. I think that's a trait every entrepreneur should have, determination and an unwillingness to give up on that vision.
What's your technique for staying productive throughout the day?
My productivity primarily comes from good planning. I plan out my days well ahead of them happening and that way I'm not sat twiddling my thumbs or procrastinating. Another way of staying productive is to play to your strengths and other people's strengths. By building a team of people and putting an emphasis on their development, they can help you do your job better. Naturally, people want to do the things they are good at and the things that they enjoy. If you're finding yourself spending too much time on the things you don't want to work on, there's no shame in hiring someone who wants to do those things.
How do you define "being successful"?
For me, success means many different things. There are obvious materialistic successes and then there are successes that are a bit less tangible. These less tangible successes are in my case:
Creating a business that follows my vision and ethos

Building a working environment that my team and I are fulfilled and happy within

Finding a work-life balance that works for me

Providing a genuinely excellent service that our clients are happy with
What do you like to do when you're not working?
When I'm not working, I spend most of my time with my wife Marlina. I'm also a sucker for a Nerf gun fight, bowling and all things nerdy. Marvel, Star Wars, Terminator… super fan over here!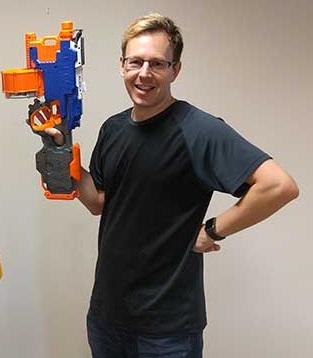 What are your recommendations for a business or developer novice?
There's no one key fits all approach to creating a successful business.
However, there are a number of things that I believe have helped me develop something I'm happy with. At the top of that list, I'd say is putting a focus on the people that work for you. Your team are the people that help you make everything possible. After all, they are called workers…
But don't treat them like that! Put a genuine interest into your employees, their well-being, and their development. I can assure you from first-hand experience that this investment pays off massively with a return of loyal, hardworking and highly skilled staff. The other thing is something that I've also touched on previously but I think should be reiterated, be determined.
Be unwilling to give up on your vision because ultimately your vision is the reason you wanted to create your business in the first place and is therefore what sets you apart. You saw a gap in the market or potential for something to grow. You saw something that you could do or offer better than others. Your vision is your USP. Don't give up on it.
Thanks for the interview, Phil! Your experience and recommendations are inspiring and will help many in their business development processes or career. Wish you and MeasureMinds good luck and hope to hear from you soon!
Phill is the founder of MeasureMinds - one of the most active Digital Analytics companies on TechBehemoths. If you like this interview and think that Phil and his company is suitable for your business requirements, drop him and his team a line. You can do this via:
Do you agree with Phill's definition of success?