Interview with Olga Provotar - COO at Huspi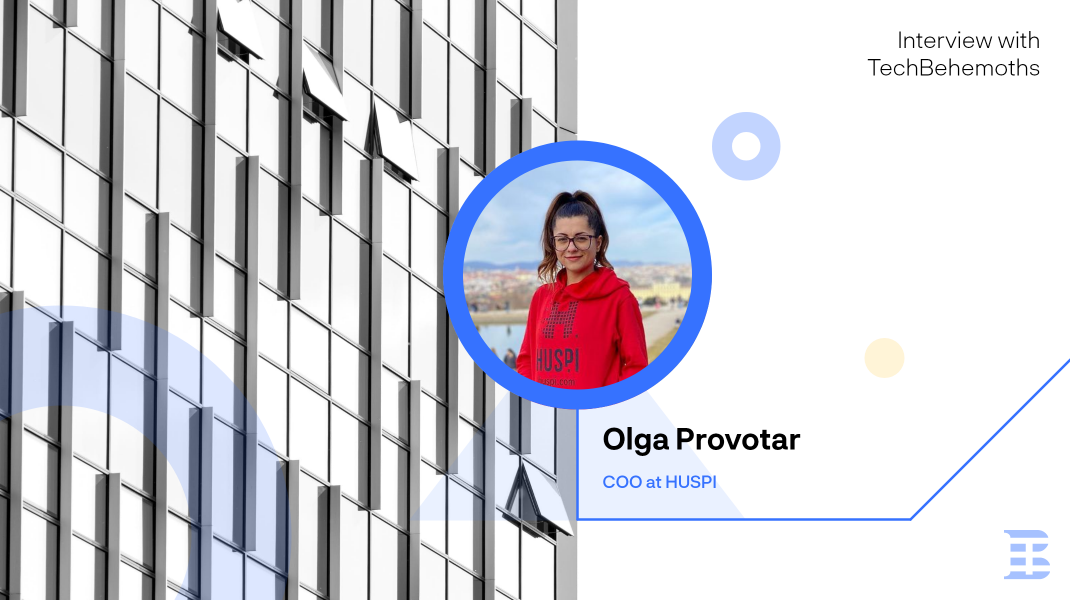 Olga Provotar is the COO at HUSPI - a leading digital agency based in Rzeszow, Poland. Olga has over 10 years in software development and is passionate about IT. At the same time, Olga is one of the co-founders of HUSPI, and her vision and talent are inspiring for the team to develop world-class digital products.
In this interview, we invite you to discover the stories behind HUSPI and learn from Olga's rich experience as a software developer, COO, and entrepreneur.
Hi Olga, welcome to TechBehemoths! Please tell us a little about yourself. Your background and how did you come to this point?
My name is Olga. I have more than ten years of experience in software development as well as a Ph.D. in Computer science. I can easily say that IT is in my blood and it was pretty much my predestined path since early childhood because my father was one of the very first developers. The difference between us is that I get to work on a laptop and he wrote code for those huge computers that took up the space of a small apartment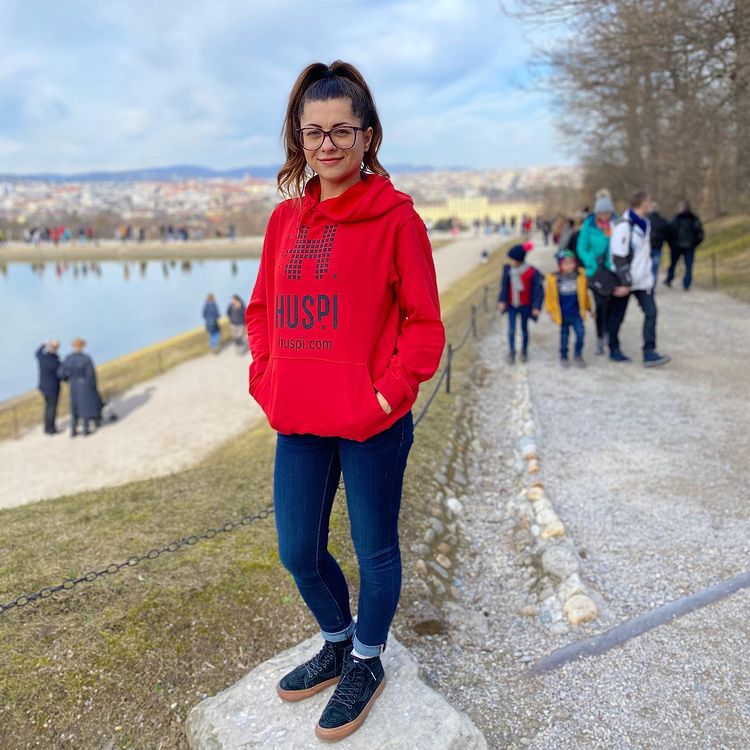 When and how did you start your business? Is there an interesting story here?
Back in 2015, I quit my prestigious and highly paid job in Samsung R&D center and started an IT consulting project with my partners. We called it HUSPI.
At first, we didn't have any developers of our own and mostly outsourced teams for our clients, who were Ukrainian enterprise-level companies and factories. Their main goal was to optimize their business processes with the help of IT solutions and that's what we were helping them with and guiding them.
It was a really good experience! In our portfolio, we have such cases when well-integrated factory software increased the productivity of the hardware from 10% to 90%. Another case was a 30% decrease in costs for an offline store chain. And what was the best part - the costs of the implemented solutions were fully covered by our clients' profits that were a direct result of our work. This inspired us and this was inspiring to our customers, whose profits continued to grow and whose businesses got a new breath of life.
In 2016, we understood that working with a third-party IT company and outsourcing the development from them became our bottleneck. Therefore, we started the long way of gathering our own development team and transforming our little HUSPI consulting project into a HUSPI development company. Since that time, I am the co-founder and COO of the IT Consulting & Development company called HUSPI sp. z O.O

What do you think you'd be doing right now if your business didn't exist?
As I mentioned before, my way was very connected with the IT area from early childhood. I grew up with 5" floppy disks and reels - things that many young developers don't even know about. So, I think if I were not where I am right now, I would still be somewhere in the IT industry, probably working on Artificial Intelligence algorithms.
What's your technique for staying productive throughout the day?
I don't think I could add anything new to this topic. One of the techniques that I implemented recently is the anti-goal theory. For example, I try not to schedule any appointments before 11 AM because that's my time to do all the routine tasks.
I love all things that deal with schedules and planning. I have prioritized daily tasks, monthly goals, and yearly strategies. All of those help me to focus on the important things for the business instead of trying to do everything at the same time.
I believe that the key to productivity is the ability to prioritize tasks correctly. It's not the easiest task, especially in working conditions of "ten tasks per hour," but I am still working on mastering this science by constant training.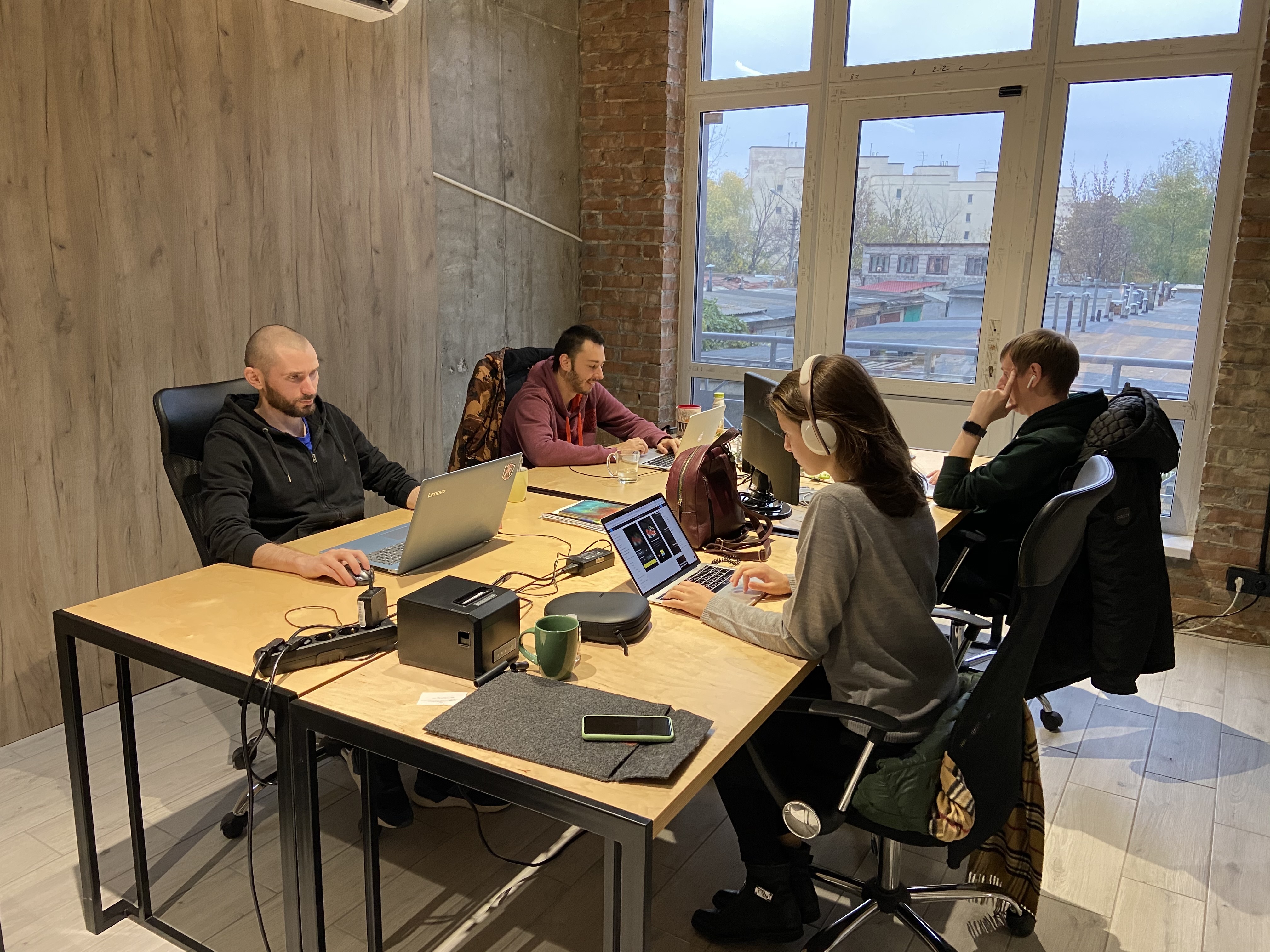 How do you define "being successful"?
It may seem strange, but for me, the definition of "success" is not measurable in numbers. Moreover, the concept of success is very subjective for absolutely every individual.
By mental theory, every person trying to satisfy their own needs, whatever there are - realization of basic instincts or struggle for lofty goals. All of us have our own motivation and own understanding of success.
For me, "being successful" means having a balance between different areas and needs (including mental, health, work, surrounding, etc.)
What do you like to do when you're not working?
I like to watch movies and TV shows. I also read a lot of books in different genres. My favorite topics include medicine and everything connected with our bodies, especially how our brain works. I got so involved in the process of brain research that I even ended up getting a bachelor's degree in psychology and wrote a book about parenting. I haven't published the book yet, but it's one of the things to do in the future.
What are your recommendations for a business or developer novice?
Stay strong and don't be afraid!
These are the only two things that separate you from developing yourself. Never hesitate to ask a question or sound funny. Be persistent and inquisitive. And, always try to genuinely help your customers and remain human.
Thanks for the interview, Olga! Your wise advice and rich experience both as a developer and entrepreneur are valuable and much appreciated. Wish you and HUSPI team good luck! Hope to hear from you soon.
Olga is the COO of HUSPI, one of the best-performing agencies on TechBehemoths. If you like the interview and think that Olga and HUSPI could help you with your next project, don't hesitate to contact them via social media channels
Would you hire Olga and HUSPI for your next project?