Interview with Manuel Brandt - Founder of BlogTec.io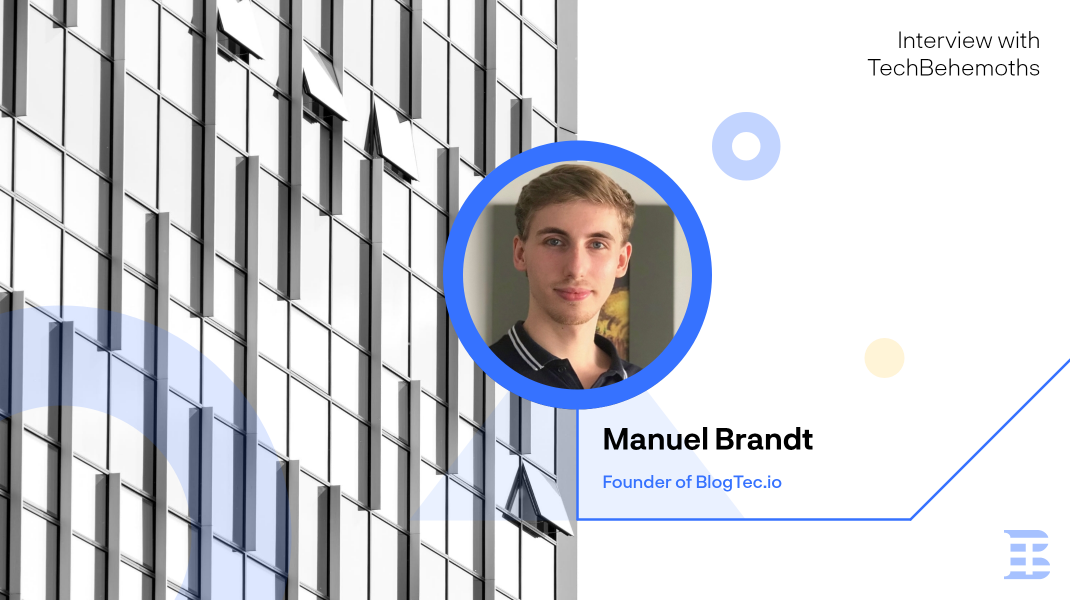 Manuel Brandt is the CEO and founder of BlogTec.io - an innovative platform specializing in content and SEO services. Manuel is passionate about digital products since he was a kid. At 12 years he started to build websites, but later on traveling made him find his true call. Today, Manuel and BlogTec team help businesses reach their audience organically and learn how to grow without ads.
In this interview, we invite you to discover Manuel and his amazing story behind BlogTec:
Hi Manuel, thanks for accepting our invitation and welcome to TechBehemoths, please tell us a little about yourself. Your background and how did you come to this point?
I've been building digital products since I was a kid. I tried my hand at e-books in elementary school, and started building websites when I was 12. Then, after I finished high school, I didn't know what to do with myself.
I worked for a year to give myself some time to find out what to do. After that year, it was clear to me that I wanted to do something with team management. My plan was to study business administration and before that go on a world trip for a year with the money I had saved up.
I then bought a one-way ticket to Bangkok and pretty quickly got stuck in Vietnam with an idea for a non-profit online start-up. I quickly realized that I wanted to see more of the world and that I could easily develop websites online at the same time.
Especially through my time in Asia, I was able to learn a lot as a person. I didn't live on the beach in tourist hotspots but in the midst of the "locals". My first three months in Vietnam I lived in a side room in a café, and in Cambodia, I spent a few weeks with a family in an area without running water or electricity. Traveling, organizing, and pushing myself to try new things helped me grow.
When and how did you start your business? Is there an interesting story here?
As I mentioned, I wanted to travel the world when I was 19 and then pretty quickly had an idea for a non-profit start-up. This project didn't go beyond a few fundraisers at that time, but through the project I was able to learn a lot about web design, content writing, and online marketing, which then paved the way for me as a web design freelancer. My clients then wanted content for their site, which is why I got into content writing. Then, when the clients had their site with website copy, they wanted more visitors, which is why I got into search engine optimization.
After I joined another startup as a web developer, I focused completely on SEO and content while freelancing. That's when I quickly realized that there is no good solution, especially for small and medium-sized businesses. Setting up a freelance or in-house team is usually very time-consuming, complex, and you don't really know what to expect. However, agencies are expensive, often have high minimum rates, and are inflexible.
That's when I started thinking about how a better product could look like, and then pretty quickly launched BlogTec - at first, just with monthly subscriptions that you can book by email. A year later I started to develop the web app for BlogTec, and after about two months we released it
What do you think you'd be doing right now if your business didn't exist?
I'm still working at the other startup I mentioned - leading their product team as a Product Manager. This would probably what I would be doing without BlogTec, but full-time. However, I'm sure I'd also work on other projects.
What's your technique for staying productive throughout the day?
I have tons of daily habits, and a fixed structure that I follow every day, which helps me a lot. I'd recommend everyone to put effort into finding the day structure and habits that fit best to them. There are tons of books, podcasts, and videos on the internet. Collect ideas, try out one after another, and keep the habits that work best for you.
My favorite thing is probably taking walks. Every morning before working, and every afternoon right after lunch and before starting to work again, I take a walk around the neighborhood. That really helps me to stay awake and reset my brain. I also try to spend as much time of the day standing as possible, especially in all meetings.
How do you define "being successful"?
That's different from person to person. In general,
I'd say it's all about being happy and reaching your own goals and dreams.
If your dream is to travel the world, you're successful when you've been to many places for example.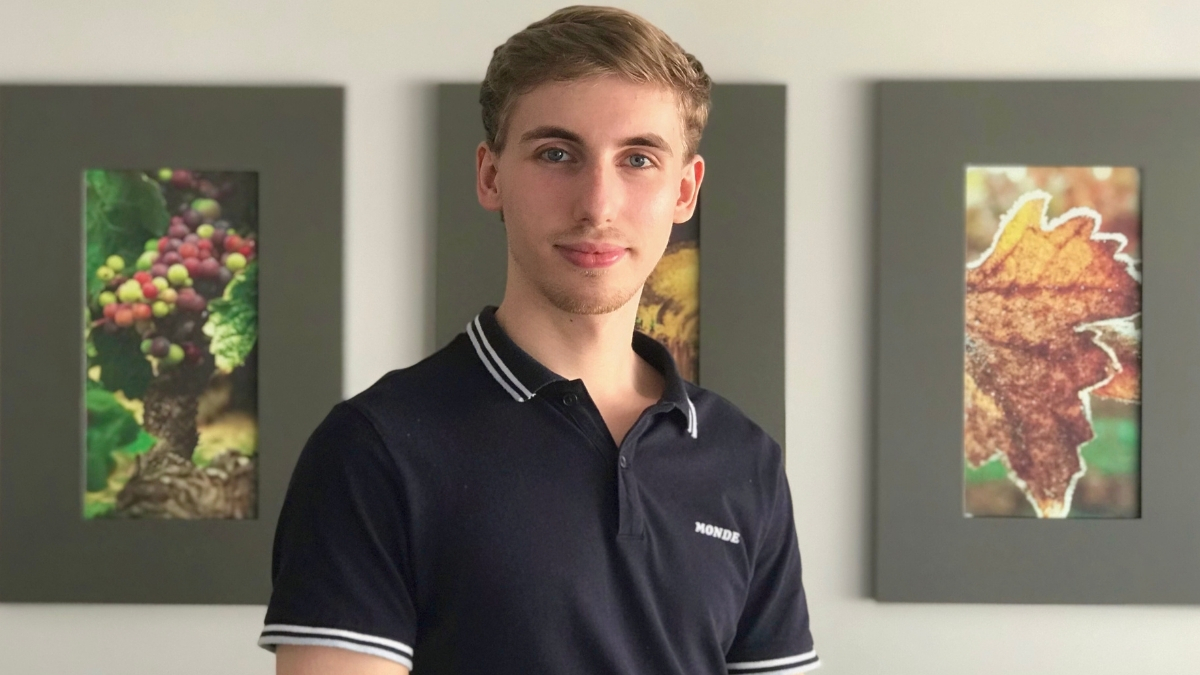 What do you like to do when you're not working?
I'm working a lot, so that already takes lots of my time. As I'm often travelling, there's always something new to see and do outside, so I spend most of my free time doing that. If I want to spend a day more relaxed, I'm just reading and listening to podcasts.
What are your recommendations for a business or developer novice?
You should definitely focus on the product and the value for your customers.
Especially in the area of marketing services, many providers are primarily concerned with profit and less with innovativeness and user experience. I am convinced that the better product will always win, especially in the long run.
Thanks, Manuel for sharing with us your story and experience. Wish you and BlogTec good luck and hope to hear from you soon!
Manuel is the founder of BlogTec - one of the leading platforms on TechBehemoths when it comes to content and SEO. If you liked the interview don't hesitate to contact Manuel personally via social media channels:
Also, feel free to reach out BlogTec via their social media channels:
Do you agree with Manuel's definition of success?