Interview with Konstantinos Mavrokefalos - Founder of Solomon Designs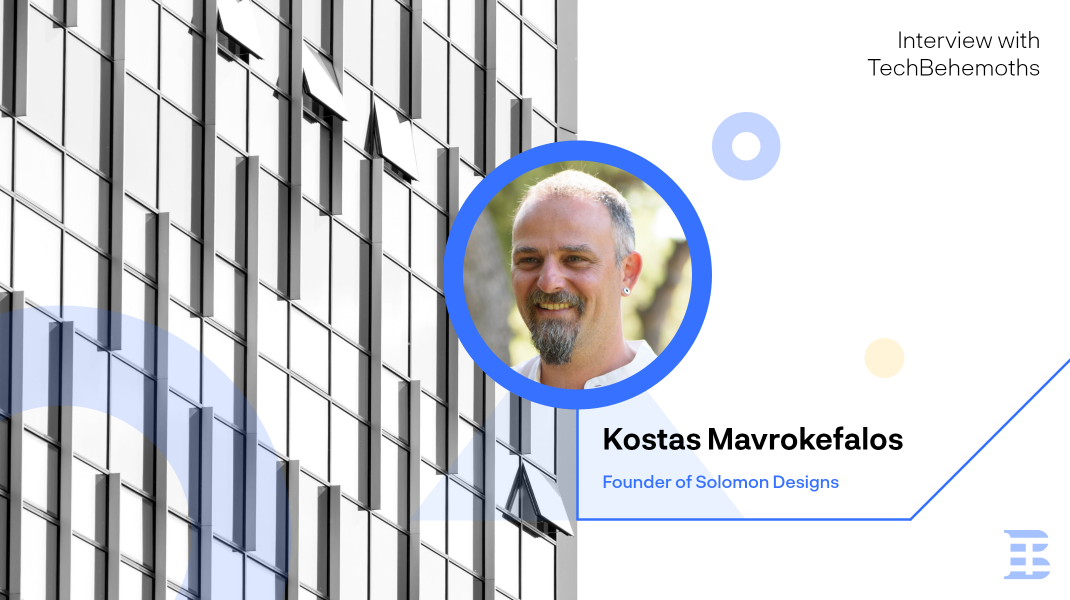 Kostas Mavrokefalos is the Founder and CEO of Solomon Designs - a leading web agency based in the UK. Kostas has a rich scientific background in Nanotechnology, Micro-Robotics, and Physics and also has vast experience in the Glass Mastering industry as an Optical Engineer. The road from one industry to tech is not so long and in 2009 Solomon Designs was launched in the UK. More about his business, and experience in IT and tech we invite you to discover from Kostas himself
Hi Kostas, welcome to TechBehemoths! Please tell us a little about yourself. Your background and how did you come to this point?
Since 2009 I have established my personal company Solomon Designs dealing with web design and web development.
Since 2009 I and my team have Designed, Developed, and Maintained hundreds of Commercial Web Sites and e-shops. We also provide Web Hosting and Search Engine Optimisation Services (SEO)

In the past - My scientific background comes with a Physics degree and an MSc in Nanotechnology, I also hold a Thesis on Microrobotics with a specialization in interferometric Optics and Piezoelectric Actuators.

I worked in the Glass Mastering industry as a Senior Optical Engineer in Komotini (Greece) and Avcilar (Istanbul) and was responsible for the maintenance and repair of various machines, from Optoelectronic Laser Beam Recorders used in the production of Glass Masters to machines that implement industrial electronics such as PLC's, motors and pneumatic actuators.

Ι also worked in the Foundation of Research and Technology (FORTH) in Crete (Greece) as an Optical Engineering research assistant.
I've also worked with students of all ages as a teacher of c++ programming and operating systems teacher in the public sector and also worked as a private Physics teacher since 1996.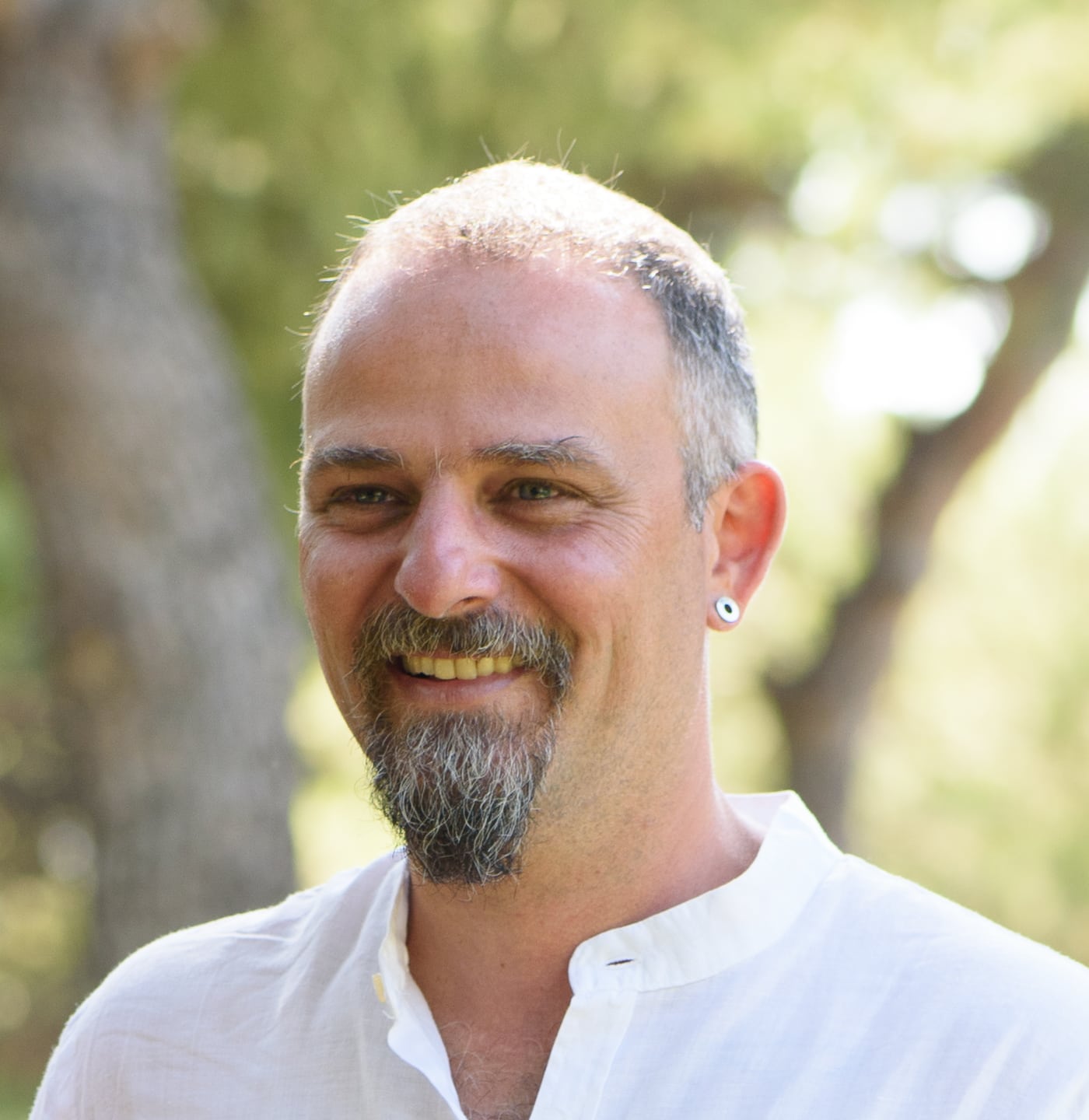 When and how did you start your business? Is there an interesting story here?
I started my business when the financial crisis hit Europe in 2009. However, my motivation was some cool friends I had who were already working remotely back in the days, providing translations for books and websites. They were living a nice life traveling and working at the same time. They were the first Digital Nomads I met and instantly got hooked with the idea. So I started learning to code online. I was coming from a totally different niche and Web was not part of my expertise. It took me some time to master the various technologies and become confident. Then when the time came I moved to Edinburgh to dive into the industry and upgrade my professionalism.
I worked with various companies/startups and started creating a solid online presence at the same time, firstly by refreshing Solomon Designs' website. This worked like a charm! The new website convinced that we are a trustworthy brand to work with. Since then things got always been better. The long efforts produced results and I started working with bigger clients and startups, the latter I enjoy so much since they are usually the most excited with what they are doing, like myself. My portfolio is extensive and worldwide, I specialize with start-ups, small businesses, and entrepreneurs. My customers range from UK, USA, The Netherlands, Australia, Canada, and Greece. My goal is to achieve the highest quality on all my projects to make my client (and me) happy.
What do you think you'd be doing right now if your business didn't exist?
I would be taking care of my family's Vineyard in Kefalonia island in Greece to produce Natural Wine. This is my new passion and will definitely make it work properly at some point.
What's your technique for staying productive throughout the day?
I have spent several years building skills and staying updated with technology. Throughout the time i never lost my appetite to learn new things and also travel. I am also active with music playing a few instruments and producing some music. I also kept a podcast for a few years about Ambient Music called The Blue Tapes https://www.mixcloud.com/thebluetapes/.
Overall i would say that what keeps me motivated up to now is that except my work i have a proper life with lots of interests, travelling being my favorite :).
I consider myself an entrepreneur rather than a highly qualified Web Developer. That said, i transform my interests into active Projects and this creates a fine balance between work and real life.
How do you define "being successful"?
I consider success out of the money context. Successful living for me is to have a way of life that is meaningful and rewarding. That said I am mostly engaged with Projects I truly like and take care of my space and timetables. Moreover, I always try to give my best self when I am working on clients Projects. Keeping my integrity is a very important aspect of my well-being. I could never think of myself doing some work just for the money. I always thrive to bring value into it and keep the highest levels of standards.
What do you like to do when you're not working?
You will mostly find me traveling or enjoying nature. I also love creating some music and playing my guitar and synths.
What are your recommendations for a business or developer novice?
Always learn and keep learning.

It becomes addictive after some time, but try to do this as much as possible when you start. You will never have this energy again. Never blame others for your failures, better consider what you did wrong and try to avoid repeating the same mistakes. Also keep some time for yourself and enjoy life. Lastly, never work for free except you contribute to some higher cause :)
Thanks Kostas for the warm words and wise advice. Your valuable experience and knowledge is much appreciated by our community! Wish you and Solomon Designs good luck in your activity and a ton of energy and patience for future projects.
Konstantinos Mavrokefalos is the founder and CEO of Solomon Designs - a innovative web agency specialised in Web Design & Development, UI/UX and SEO. If you like this interview and think Kostas and his team can help you with your next project, don't hesitate contacting them on TechBehemoths or via social media channels:
Did you find Kostas' story interesting?