Interview with Kakha Samkharadze - Director and Strategy Consultant at STREGI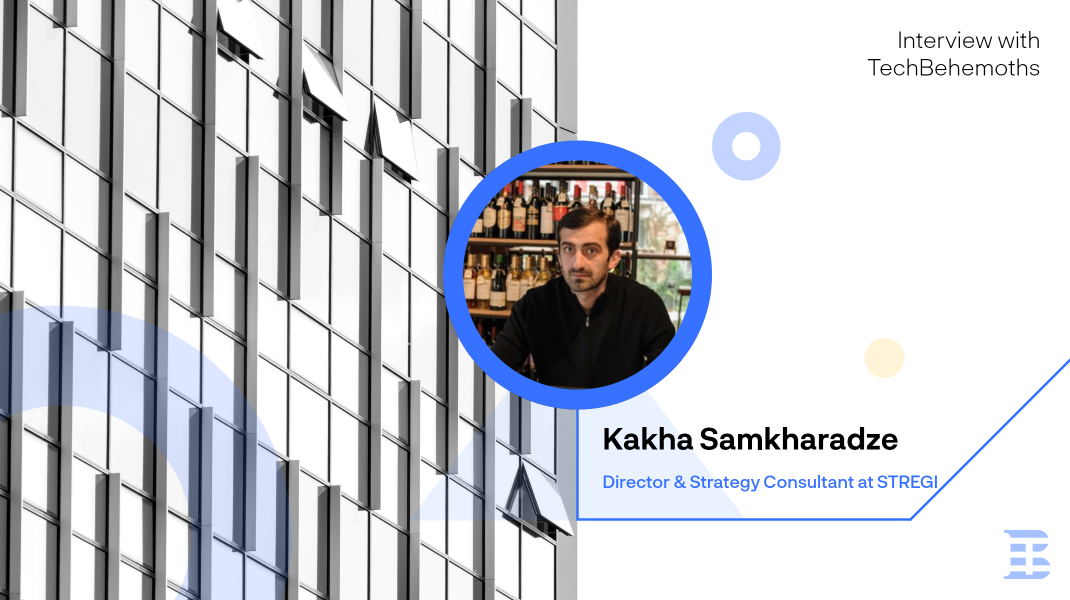 Kakha Samkharadze is the Director and Strategy Consultant at STREGI - a top Digital Transformation agency in Georgia. Kakha has more than 15 years of experience with strategic marketing, and together with Temo managed to transform STREGI into one of the best service providers in Georgia and also in the region. To talk more about STREGI, productivity, and success, we are happy to share this exclusive interview with Kakha.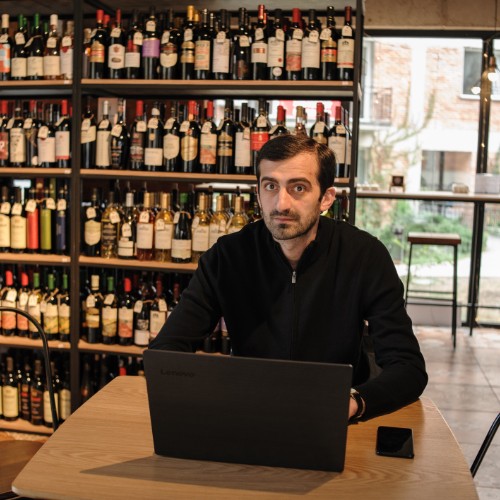 Hi Kakha, welcome to TechBehemoths! Please tell us a little about yourself. Your background and how did you come to this point?
I was a strategic marketer for 15 years. After working in various starting and leading companies, I found out that I want the freedom to realize my resources in projects, where I could provide more value to companies and myself. STREGI became exactly the place where we all together do it.
My first contribution as a strategic marketer, in the process of various companies' digital transformation, was the planning of user experience and design. Now I mostly manage business development.
I am happy, that STREGI is built up with people, who really can solve business issues for clients and raise their effectiveness. We Digitalize business processes in a Customized Way.
When and how did you start your business? Is there an interesting story here?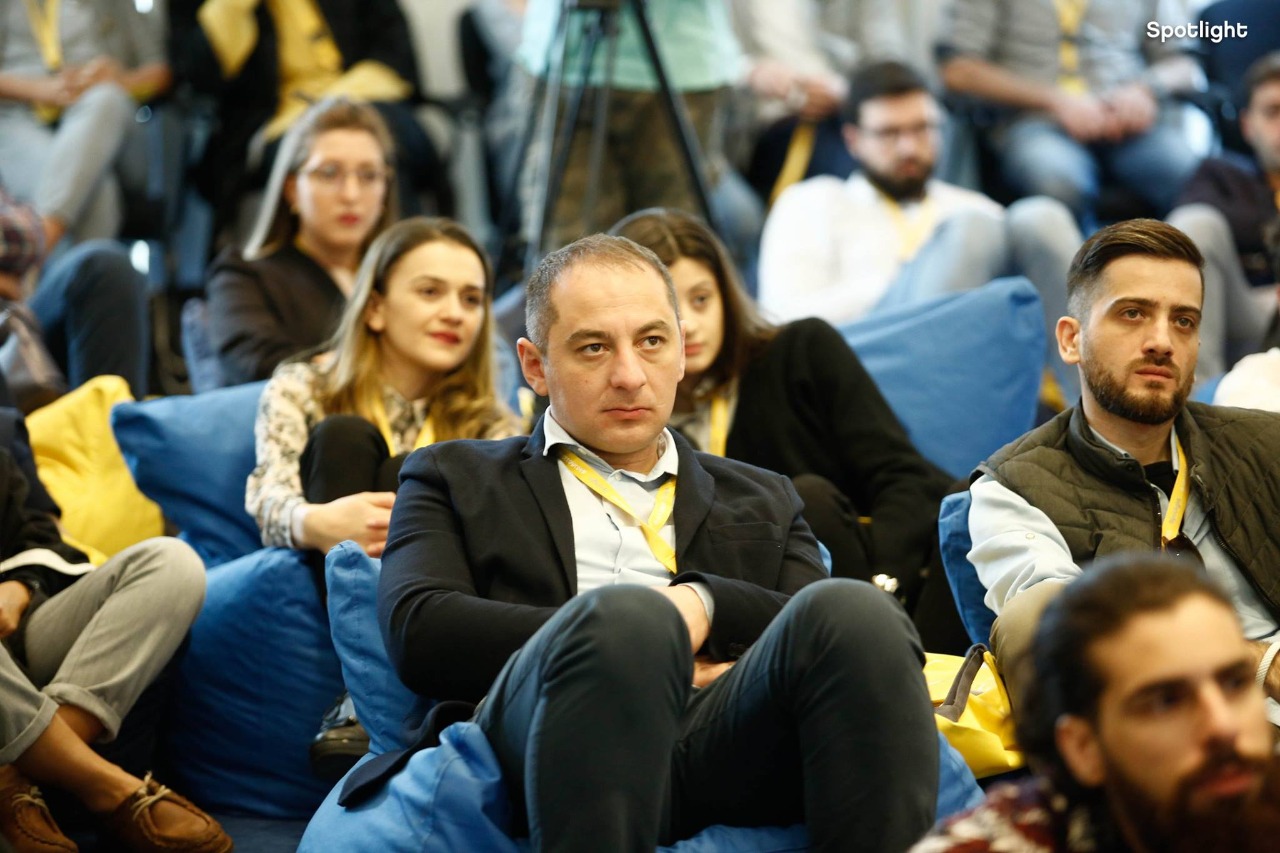 Me and Temo Berishvili (Co-Founder) met each other during working on a project related to the digital audit of the local company. Both of us were impressed by our work. I offered to try to work together on consulting projects. After several months, I gave up my work and we founded the STREGI agency. Now Temo and I are very close friends.
After 8 months, when STREGI started, the Pandemic has evolved around the world. Many developed companies had problems. Luckily, STREGI survived.
I consider two reasons for that:
Customer satisfaction and trust always come back. Mean that time we were working with clients, who trusted us and decided to continue the development process with us.
Luck! It is necessary for every business. Luck in our case was, that demand for online shopping was growing dramatically during the Pandemic period, therefore demand for digital transformation services.
No one has a 100% answer, to where the luck is coming from, however, I can share my feelings and judgments:
When each person is trying to become a better version of himself, luck is gravitating.
What do you think you'd be doing right now if your business didn't exist?
I think I would have been traveling around the world to explore things that I have not explored yet.
What's your technique for staying productive throughout the day?
I combined Donald Miller's day management technique with mine. I do the most important things in first 3 hours of the day, as the human mind is more productive after sleep. In my case that is:
I do physical exercise, to have more energy for the day and life
I execute the most important issue of STREGI without reading new emails ☺ or thinking about new issues.
I meditate, which helps as in productivity so in overall life.
The next part of the day, I dedicate my time to standard issues, like - emails, negotiations, and business issues and we try to finish at 5 PM.
In addition, I would like to mention, that having permanent breaks during the working process is very important.
How do you define "being successful"?
It is a very hard and philosophical question
If we "come down to earth", it can be something like "achieving your priorities". If we think deeply, it can be something like "being able to be happy". Both of them can be done in certain ways.
What do you like to do when you're not working?
To enjoy time with close people; also sometimes, I like to spend time alone. I like walking, reading, watching movies, meditating, listening to music, hanging out & drinking.
What are your recommendations for a business or developer novice?
My recommendation is to never be afraid to look into the eyes to what you really want. It is not easy ;)
During starting and building phase of business, background (education/experience) has not really worked in my case. You will have terrible days ☺ and the only best guide in this process is your inner voice. Additionally, I recommend listening to your clients and market where you operate in.
Do not try to be "right", when negotiating with your clients (it was my biggest mistake). Try to help them solve their issue or discontinue negotiations
Thanks for this amazing interview, Kakha. It is indeed an insightful interview for the entire community. Hope to hear from you further, and wish you many positions up on TechBehemoths.
STREGI is a leading Digital Transformation Agency in Georgia. If you like the interview with Kakha and consider that his business and life philosophy is close to yours, feel free to get in touch with him via TechBehemoths business profile or visit directly their website.
Did you like the interview with Khaka