Interview with TechBehemoths: Jakub Lewandowski - Co-Founder of Infinity Horizon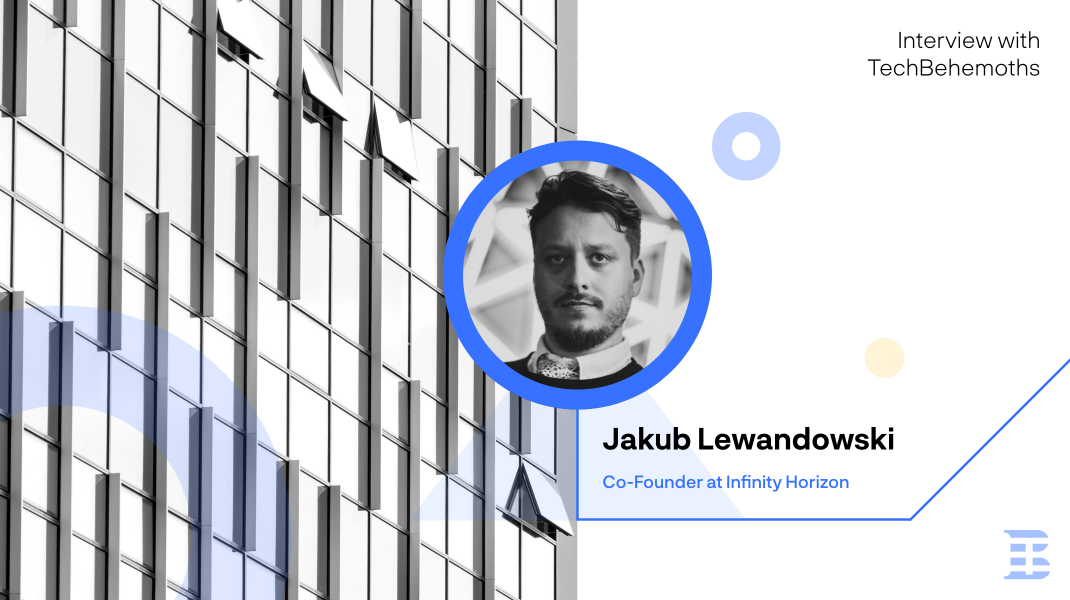 From start-ups to tech behemoths everybody has a word to say about themselves and the companies they lead or are a part of. Today's guest Jakub Lewandowski, Co-Founder of Infinity Horizon has one amazing story to share with us, and we are proud to have him with us,
Hi Jakub, thank you for accepting our invitation, please tell us a little about yourself. Your background and how did you come to this point?
Hello Everyone!
My name is Kuba Lewandowski and I am the co-founder of consulting agency Infinity Horizon, where we support clients around the world in the area of digital transformation.
It's an interesting turn in my life because if you look at my LinkedIn, you'll come to the correct conclusion that I've been in digital marketing for years. And there's a lot of truth to that because before opening my company, I worked for Zenith Media, part of Publicis Groupe.
However, there I was not so much involved in advertising as in creating new business models - we called it "products", and in retrospect, I would say that I was doing business transformation in the Polish branch of the group. After parting ways with the corporate world, I moved to a portfolio company owned by a large European fund, Innova Capital. I worked for Polish ePayments, a fintech company with an appetite to become an industry leader in the Polish market. That is when Infinity was founded.
Our project was initially to set up a digital marketing department, but over time it evolved into managing the entire digital sales channel. Again a transformational project :)
When Innova sold its shares in the company for a substantial EUR 405 million to the Danish company Nets A/G, I finished the project and focused on the further development of my company. This moment coincided with the outbreak of the coronavirus pandemic and the first worldwide lockdown. Well, here's where I am.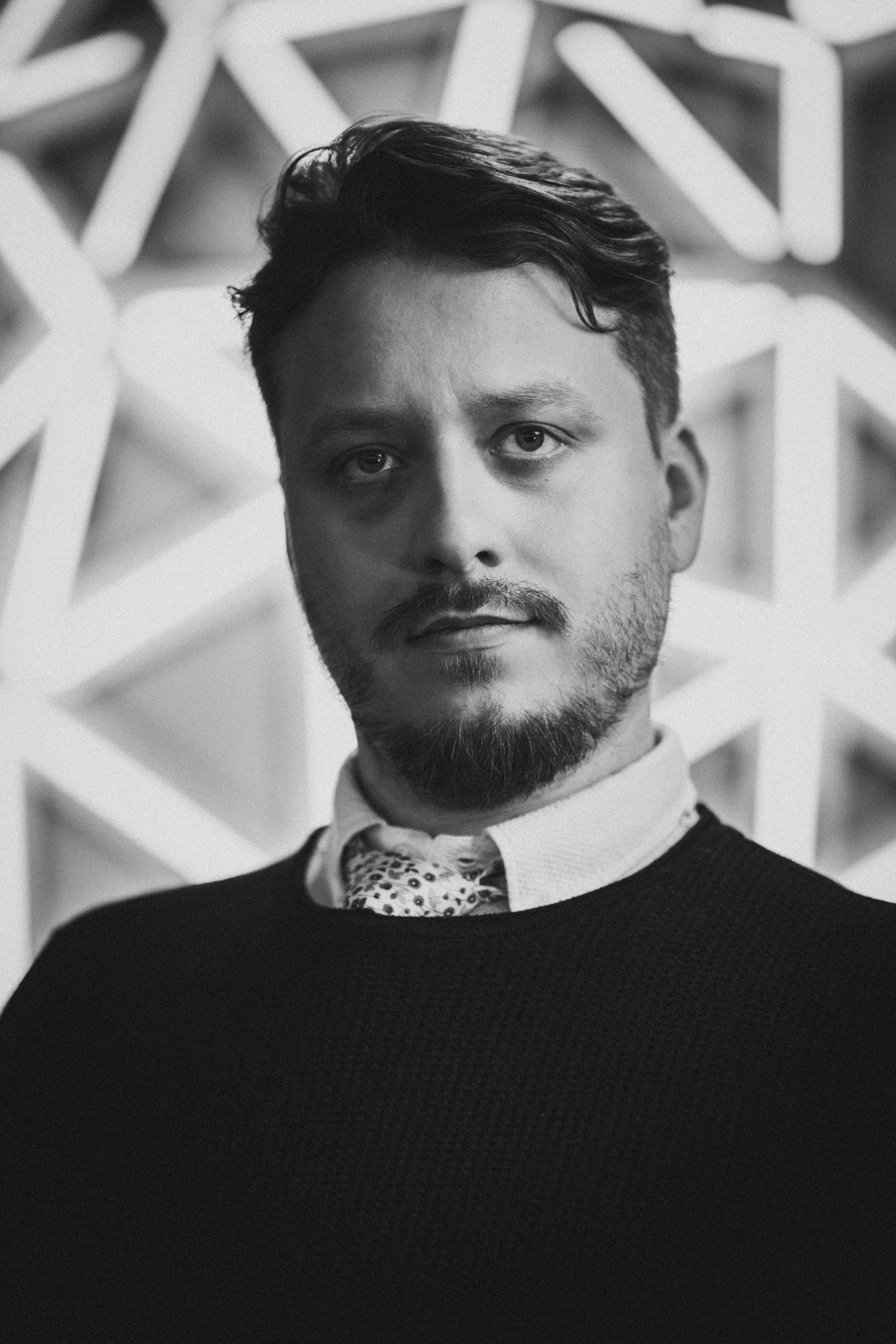 When and how did you start your business? Is there an interesting story here?
And I told a lot of the story in the first question!
The story, however interesting it may be, boils down to a simple pattern: A manager with job burnout leaves the corporation wanting to do something for himself.
The most interesting part of this story is probably the series of pivots we scored on the company before it crystallized into its proper form.
We started in December 2017 as an advertising boutique with a consulting division. Around February, maybe March 2021, we made the decision to split the competency into two brands to make it more transparent to our clients.
That's how Infinity Horizon | Digital Transformation Company and our subsidiary, Sheep | Meaningful Advertising, were formed. We transferred advertising resources and services to Sheep, while Infinity accumulated consulting competencies.
What do you think you'd be doing right now if your business didn't exist?
You know what, I really, really dislike this question because I don't know the answer to it :) Maybe I would run a grocery store?
And seriously, I asked myself this question probably about two years ago while watching MadMen. And I had two answers to it. Either I would go back to an advertising agency, or I would open a deep tech company. But I prefer not to think "what if", even though such thoughts sometimes occur to me.
What's your technique for staying productive throughout the day?
And that's an interesting question because what I'm doing now is significantly different from what I thought all my life. And mainly it's thanks to Czarek, with whom We opened a Business Accelerator, Holistic Key Agency.
Working on several projects at once, I started with a good task manager that I work on with my whole team. We found one that measures the time of the tasks, so I know if I'm efficient or something takes too much time.
Another thing is scheduling and paying attention to only one task at a time. I used to think multitasking was a better approach, now, the older I get, the more I back away from that. Besides, I recommend finding a good assistant who can stretch your day (from this place I cordially greet Wiktoria). And finally, 20-30 minutes of walking during the day is good for the head!
How do you define being successful?
Hmmm... You know, I think to be "successful" is to have time to do what you love. Expanding on that thought, from a business standpoint, I'm thinking of a well-ordered company that can manage a few weeks without my direct supervision. Being able to go on vacation with my family or leave work early to spend time with my loved ones.
So for me "to be successful" in a general sense means to have someone to share this hard-earned free time with, to celebrate successes, and discuss failures.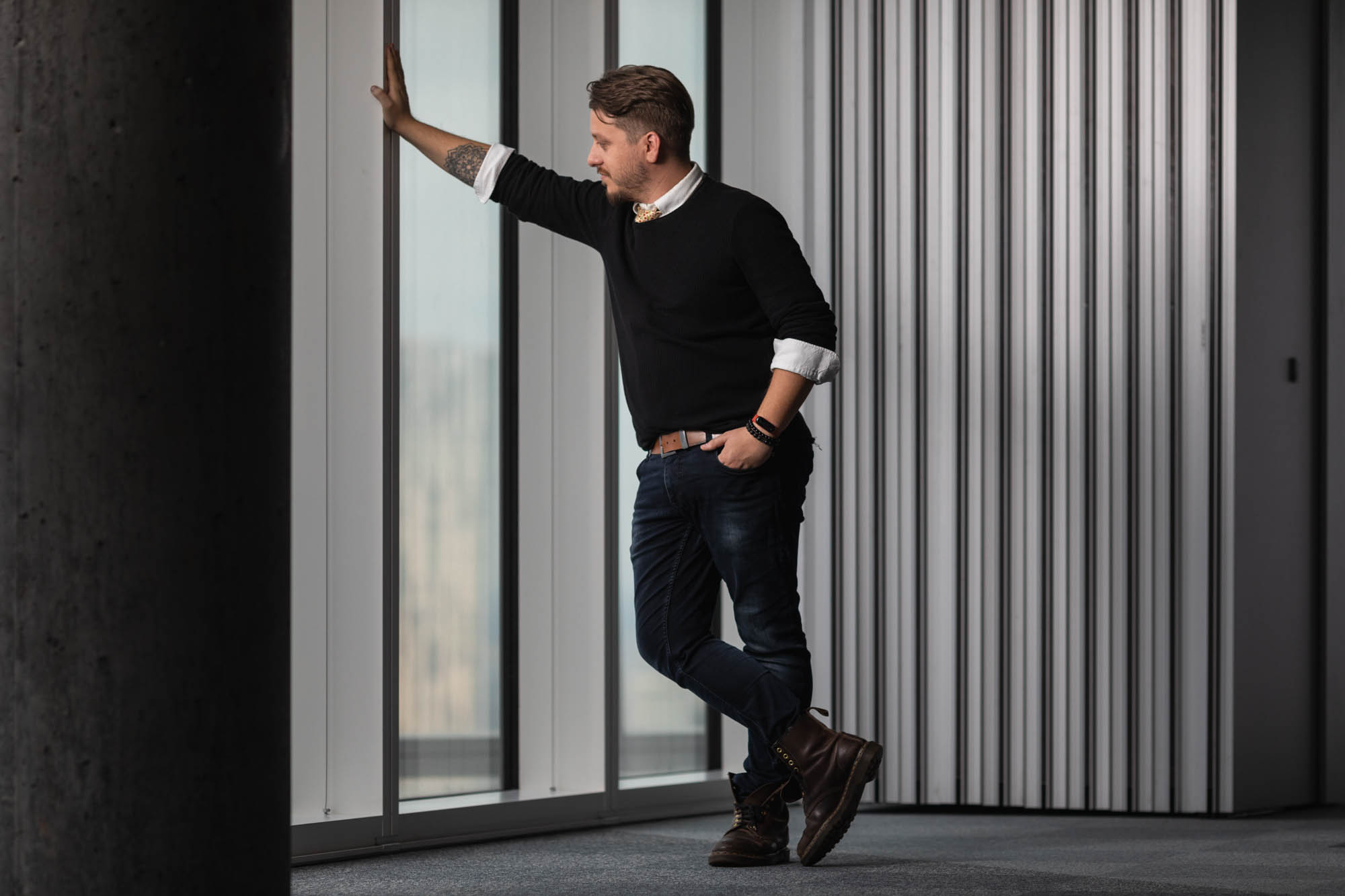 What do you like to do when you're not working?
Little of this time ;) But if there is, I mostly spend it with my wonderful girls, daughter Eva, and wife Magda.
Before the pandemic, we traveled a lot, even locally in Poland. Now, sightseeing trips have been replaced by visiting Warsaw playgrounds, checking where the best lemonade is served, or practicing riding a scooter (you know, when you are 8 years old, these are important things).
What are your recommendations for a business or developer novice?
A handful of tips for beginners? Ok, no problem, but this will be general business advice because I'm not a developer. And just so you don't think I'm being clever, I'm going to refer to things I've experienced myself:
Have good bookkeeping and keep an eye on cash flow.
Invest in sales and marketing, especially if you have little money.
Get enough sleep and take care of your health (mental health too!).
And don't be discouraged by failures, just learn from them
Thanks, Jakub, for sharing your experience and lessons with our audience. It is indeed an insightful interview for the entire community. Hope to hear from you further, and wish you many positions up on TechBehemoths.
TechBehemoths Top Interviews is a free-of-charge, dedicated blog post that reveals stories and experiences of Executives, Directors, and Top managers leading tech companies worldwide.
Infinity Horizon is one of the most active IT companies on TechBehemoths. If you like the interview and think that Jakub and his team could deliver your next project, don't hesitate to contact him directly on Facebook or LinkedIn. Also, feel free to discover Infinity Horizon on TechBehemoths, and write an inquiry.
Was Ricardo's success story interesting for you?