Interview with Hrach Avagyan: Co-Founder and CTO at Hydralab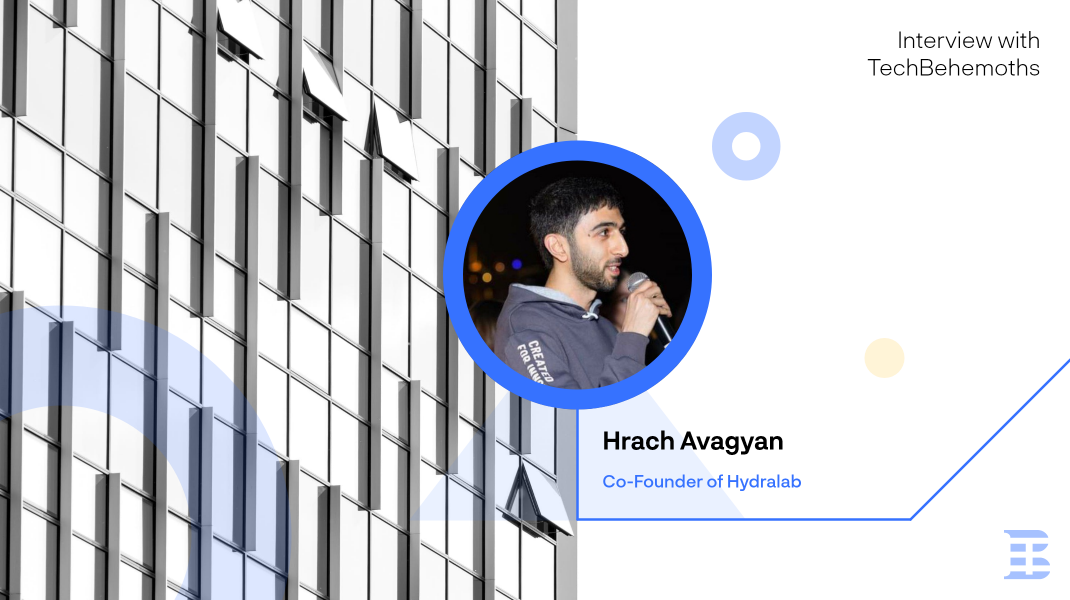 In the last few years, Armenia has become one of the most active tech ecosystems in the world. A large talent pool and well educated professionals are one of the main reasons behind this.
On the other hand, Hydralab is one of the local, and regional leading IT companies with 6+ years on the market. You had the opportunity to see this transformation happen, and you are able to compare technology, and business progress before and after.
Hi Hrach, thank you for accepting our interview invitation. Please, introduce yourself. Tell us about your childhood, education, personal development, and how you came to the stage you are now.
Hey Cristina, first of all, thank you for the invitation. I have 6 years of experience as a software developer, entrepreneur, Javascript enthusiast, and community guy. My childhood was spent in Yerevan, Armenia, in yards mostly playing football three times a day, until the military serve in Nagorno Karabakh, after that, I applied for a bachelor's in History of Art, yes, you read it right, I am an art historian by bachelor degree:).
Art helped me discover new horizons for my self-development challenges, the biggest of which was javascript and software development with that technology stack.
The rest of history is about hustle, motivation, and ambition not to give up and continue even in the hardest times, which helped me find a team of javascript ninjas and in parallel start my entrepreneur career as well.
As a co-founder of HydraLab, please share a few insights about the company story, team, business, and work process. Do you think HydraLab is the best IT company in Armenia?
HydraLab began in 2016 September when we(a couple of motivated IT guys including me) realized that IT is not developing in Armenia's regions and decided to start in the small town of Ashtarak. We found an office and started the team-building process.
At that time it was sponsored by one of the European foundations, and the requirement was to develop the IT industry in the countryside. Hydralab is providing full stack javascript and rust software development services with up 30 amazing team members. We worked with very different spheres and industries including E-commerce, automotive, game portals, clinical, B2B, and B2C marketplaces, web3/blockchain-related services, and more.
The business model provides options for outstaffing or outsourcing engineers/teams for long or short-term projects.
Self-development is one of the important parts of Hydralab, during the work process, we have strict guidelines and rules for engineers to review each other's code and actively collaborate on each other's code solutions.
I think there is no such title as the Best IT company, but I can honestly answer that Hydralab doing its best to deliver scalable and maintainable software development services by providing high-quality value on the technology end.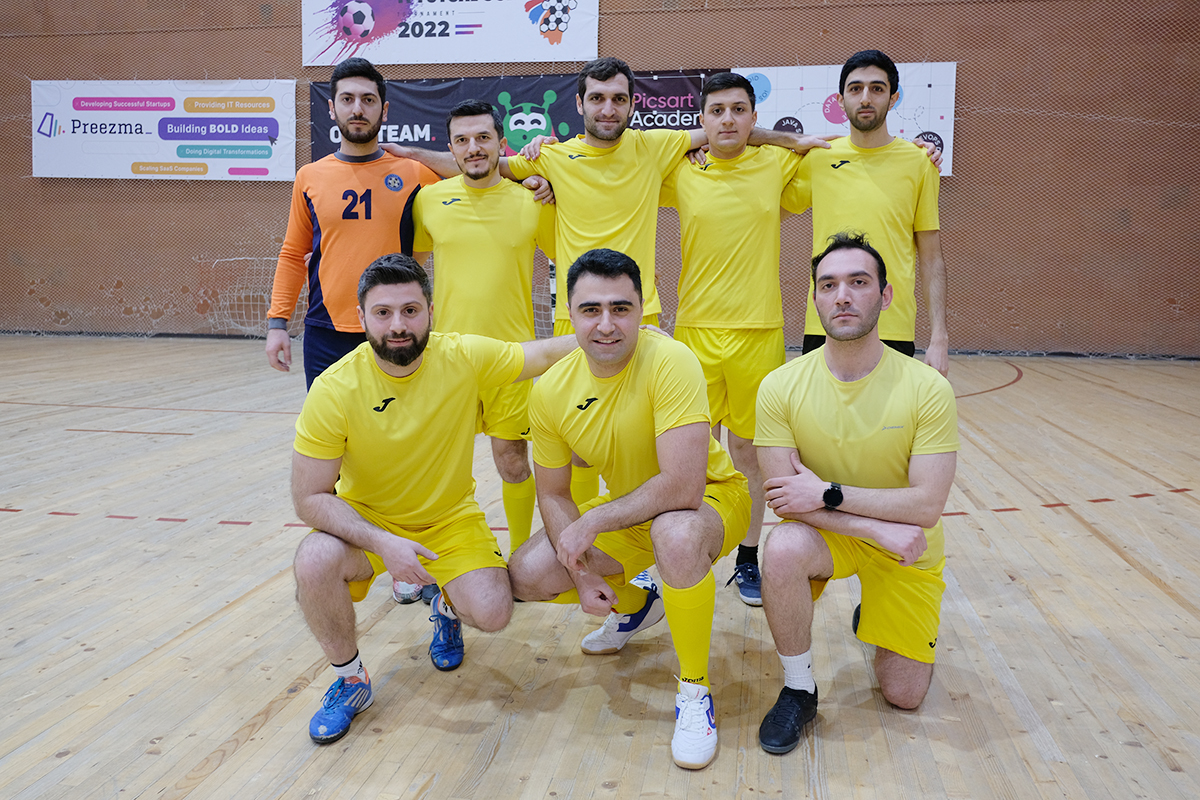 Hydralab is mainly specialized in Custom Software Development, Web Development, and Mobile App Development. That's great! Did you intend to offer this range of services from the beginning or did some appear along the way?
In the first 1-2 years Hydralab was only concentrated on web development and desktop app development services, having a team of React JS and Node JS developers, during the process when react native gained more stability as a technology, we also started slowly develop mobile applications with react native as well.
What challenges did Hydralab face over time and now? And how do you overcome them?
At Hydralab we are trying to challenge each other with new technology-specific problems, to find better solutions, but other than that, one of the biggest challenges regarding the projects was re-implementing all the e-commerce websites with the Server side rendering support, switching technology from native react js to Next js, and one of the challenges was doing that as smooth as possible without giving additional troubles/bugs for production users.
After re-implementations a lot of marketing campaigns started to work more effectively.
What are the goals for 2023? What new opportunities do you think are expected in 2023 in terms of business development?
We are actively growing our Rust developers team, to provide blockchain development solutions, Rust, as a growing and very fast programming language is recommended for smart contract development as well
For the second quarter of 2023, we are planning for a release of the custom product in web3 category, which is another challenge to combine a team of professionals and build another game changer in the industry.
Cross-platform app development is one of the cost-effective solutions right now, and we are planning to grow our react native team and flutter development team for that purpose.
How do you recharge your energy after an exhausting day, and how do you inspire the team to keep their productivity?
From my understanding, you should always keep a good balance between physical and mental, which means if your work is more about thinking, after work better to go either gym, swim, or play football. And vice versa, if you are doing a physical staff during the work, better play chess or billiard after the working day.
Sometimes the last hour of the working day we spent solving different algorithmic problems so that way we are pushing and inspiring each other to write better code.
Favorite food and favorite movie
Kitchen is not of my favorite hobbies, I can say fried potatoes with bavarian sausage, with Armenian cheese and bread.
My favorite movie is The Lord of the rings, trilogy, and hobbit.
If you had the opportunity to go back in time, what advice would you give to Hrach Avagyan from 2016, who was founding Hydralab at that time?
Be transparent, motivate yourself on your everyday hustle, remember about your personal life, and do not gain extreme fatigue. Always try to be provident. Avoid doing macro management and delegate more to developers and the management teams.
Thank you for this insightful interview, Hrach! By sharing your experience in this interview you significantly contributed to the entrepreneurial and professional knowledgebase of TechBehemoths! Wish you and the entire Hydralab team good luck in your business endeavor!
Did you enjoy reading the interview with Hrach?