Interview with Ercan Gumus - CEO at Cool Digital Solutions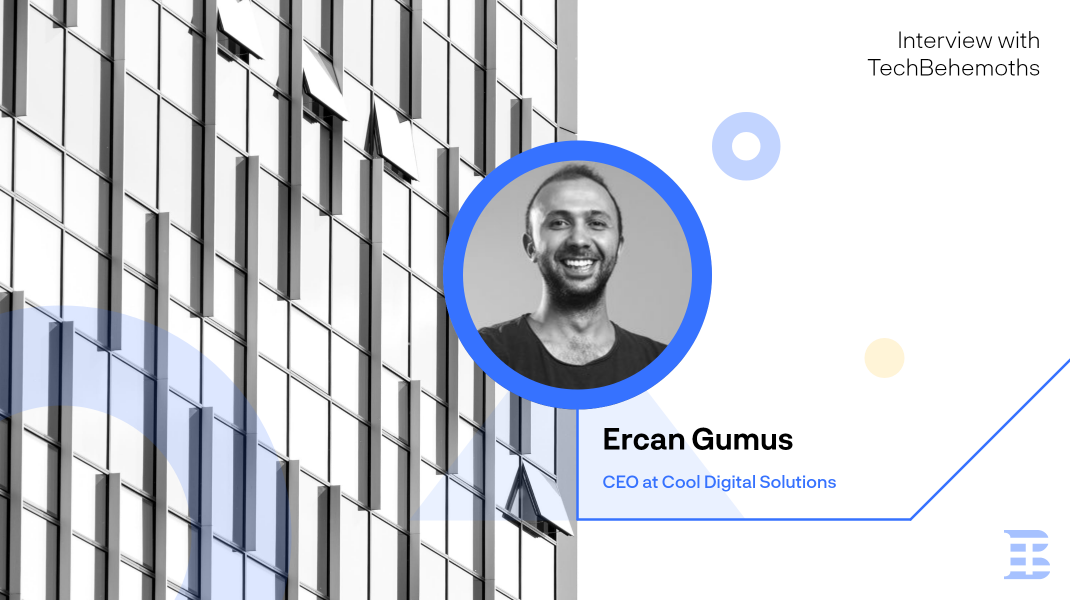 Ercan Gumus is the CEO of Cool Digital Solutions - a top software development company in Turkey that is spread across Europe and the United States. In the past few years Artificial Intelligence - a field his company is specializing in, has been a mainstream area with high market demand and interest from different types of companies. The same thing happened with software development. On top of everything, the FinTech market is explosive with new, innovative ideas. We think that his expertise in all these fields will contribute to the knowledgebase of how AI, Software Development, and FinTech are progressing both in Turkey and worldwide.
Hello Ercan and thank you for accepting our invitation to the interview. Please tell us about yourself. Your childhood, education, up to professional development and how did you come to the current stage?
Hi there. Thank you for having me. It's always a pleasure to chat about new people. Let's start from my current stage. I describe myself as a "voyager". My passion is to travel around and meet with people, eat good food, and embrace the good things around every small detail. On the other hand, my friends define me as a "playmaker". I listen to people, understand their qualities and blind sides, and when the time comes I put them in the right position in the team or in my life.
Until the end of high school I lived in Denizli. I went to Istanbul to study Industrial Engineering and Yeditepe University, followed by a master's degree in Entrepreneurship. When I founded my first company, I was 22. It was a delivery application that came out 10 years early. At that time, we were getting orders on the phone and bringing it to people's homes because the internet was not an option for the day.
After graduation, I started at Huawei as a Business Development Specialist and worked a couple of years at this giant company. After that, we founded several startups and finally I co-founded a software development company. That company grew fast, I transferred my shares and founded another software company. The story goes on :) One thing that's never changed is my passion for travelling. When you do your job with pleasure, it follows through wherever you go.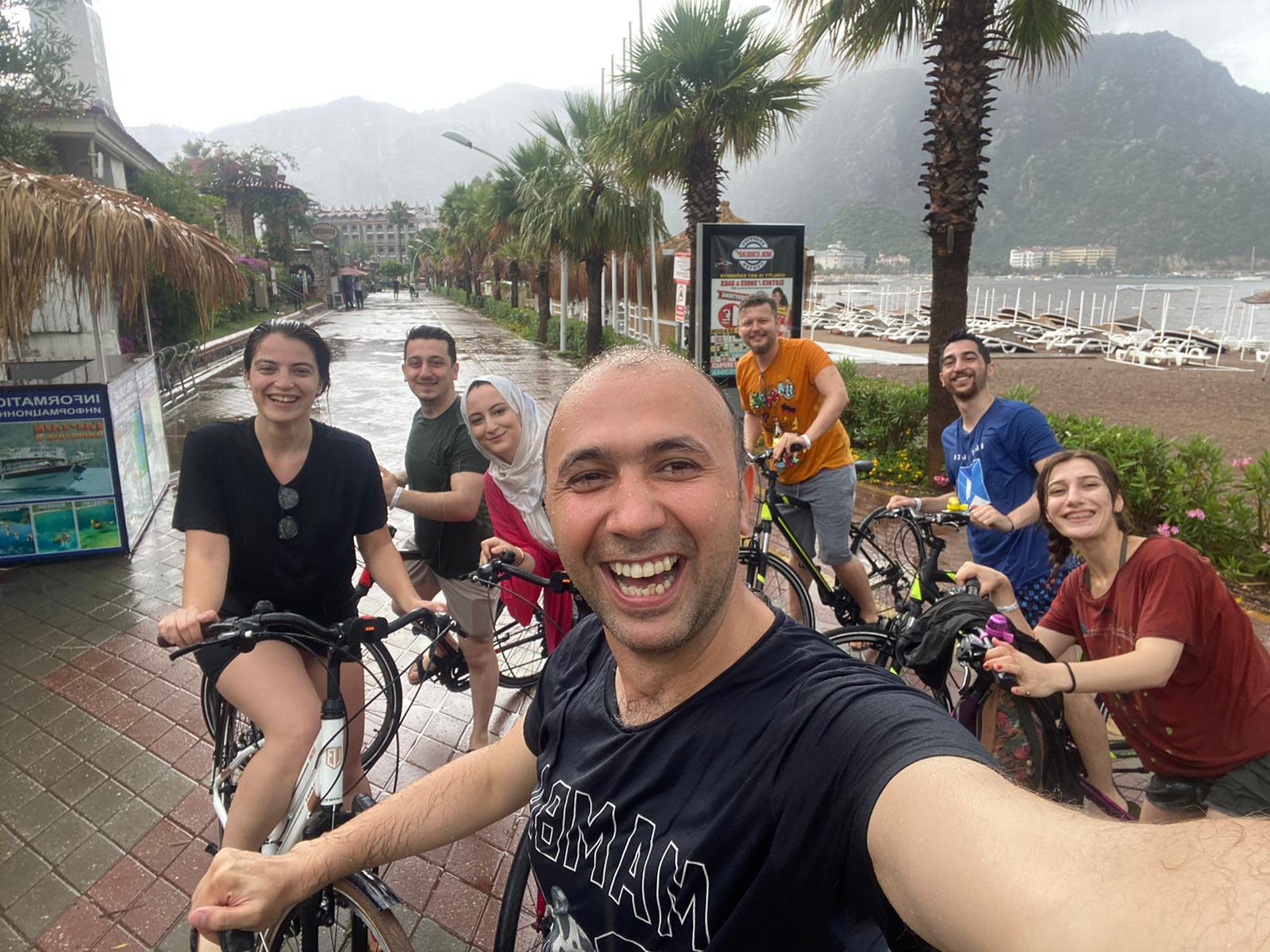 As the founder of Cool Digital Solutions, tell us more about the team, the business, and the processes
At Cool Digital we do what we love, we develop what we believe in and we work with people with a good smile. Our process is simple. We call it "4D Concept": Design, Develop, Deliver, Delight. The work we deliver is our signature, and we have been selected as the Best B2B Software Development Company in Turkey over the last 3 years.
Cool Digital Solutions is focused on multiple segments and services. When we talk about AI, FinTech, and Software Development - which of these fields benefit the highest attention in your company? Why?
As an outsider, you will probably hear a lot about Cool's software development projects. What makes us different is that we don't only deliver software development for thirds parties. We also develop our own products. With our AI team, we created Turkey's highest performing robo-advisory platform which gained great success in the Fintech industry. We also launched Turkey's first consent management platform, which enables companies to comply with legal authorities. Long story short, we are developing software but have no limits in terms of operation fields. Whenever we have a good idea, we go for it.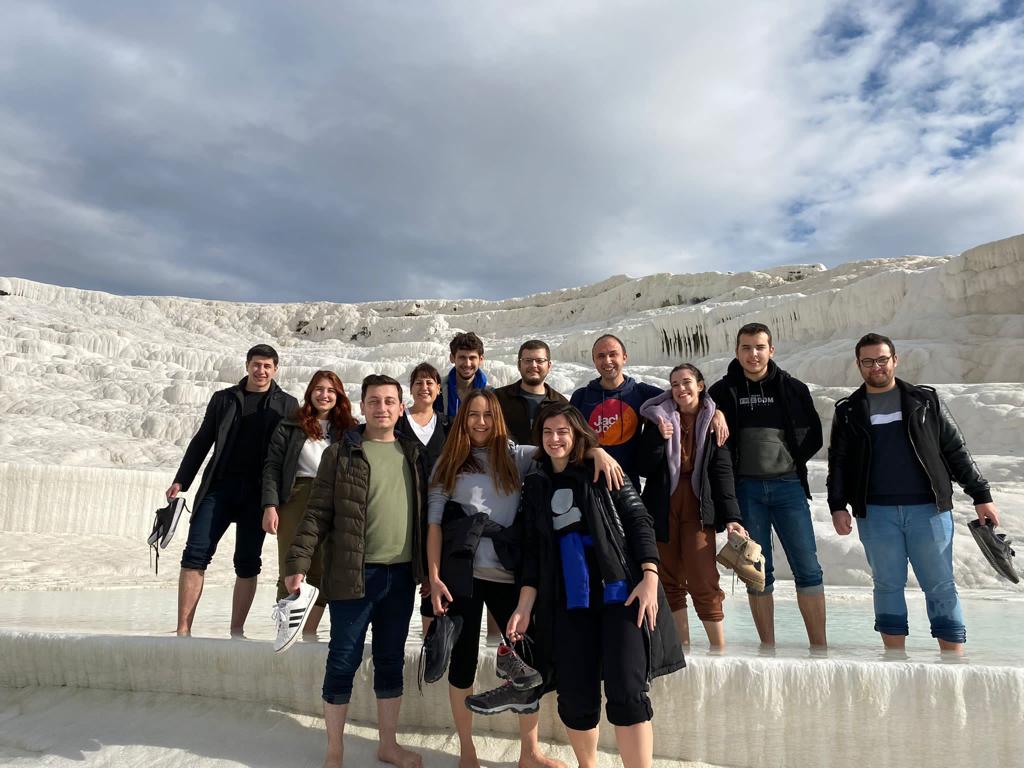 So far Cool Digital Solutions has offices in Turkey, the USA, and the UK. Do you plan to expand in Asia, Australia, or other regions? Why?
As I said, I'm a traveler. So far I've been to 36 countries and hundreds of cities around Europe and the USA. Our team is spread around Turkey, Europe and the USA so in the short term we are not planning to expand to another continent. We are focused on expanding at where we know better.
What is your opinion about the current global business market? Realistically speaking, do you see it as stagnation or as an opportunity? Please elaborate on your thoughts.
Ringing bells of recession ringing at the global business market, is for sure not a good sign for any of us. But being pessimistic is not in our DNA. We see this process as an opportunity. These turbulent times enable us to reach good talent easier. Well-established companies like us are going to survive this crisis while others unfortunately will say goodbye, which will eventually cause increasing competitiveness. By managing the process efficiently, there will even be firms that we might want to acquire. Therefore, survivors of this disruptive environment will be the companies who have no distress in liquidity, who are self-conscious and who have strong references. These types of firms will finish the race even stronger.
Imagine that Bezos, Zuckerberg, Musk, and Gates want to work for Cool Digital Solutions. Which one would you choose? Why?
To be honest it's not a dream for us, we got the chance to work with one of the companies you mentioned, True Story :) I would prefer working with Elon Musk at the moment. A teammate who's seeking perfection, who will never be satisfied with an ordinary idea and who will push the limits with us would be great. Because at Cool Digital, the sky is not a limit anymore ;)
Favorite movie and what car your drive
Inception, Jeep Compass
How do you see Cool Digital Solutions in 5 years? Any significant changes? Please elaborate on your thoughts
We are here to generate solutions. With technology at our focus, we will seek solutions to people's major problems. Our topics and technologies of the future will include finding alternative solutions for water depletion with the use of technology, supporting fair distribution of income, making artificial intelligence accessible, designing more resistant production systems, drones, smart irrigation, optimal nutrition production and so on.
Thank you for this amazing interview, Ercan. It was a pleasure to talk these topics with you. Hope to see you soon again and we all wish you best of luck with your endeavors.
---
Cool Digital Solutions is a top software development company on TechBehemoths. The team is specializing in Software Development, AI, Mobile Development and UI/UX Design among others. If you like this interview feel free to get back to Ercan via LinkedIn, or get back to them through their TechBehemoths profile
Would you like to read more about this?