Interview with Andrey Onopriyenko - CTO at KeyUA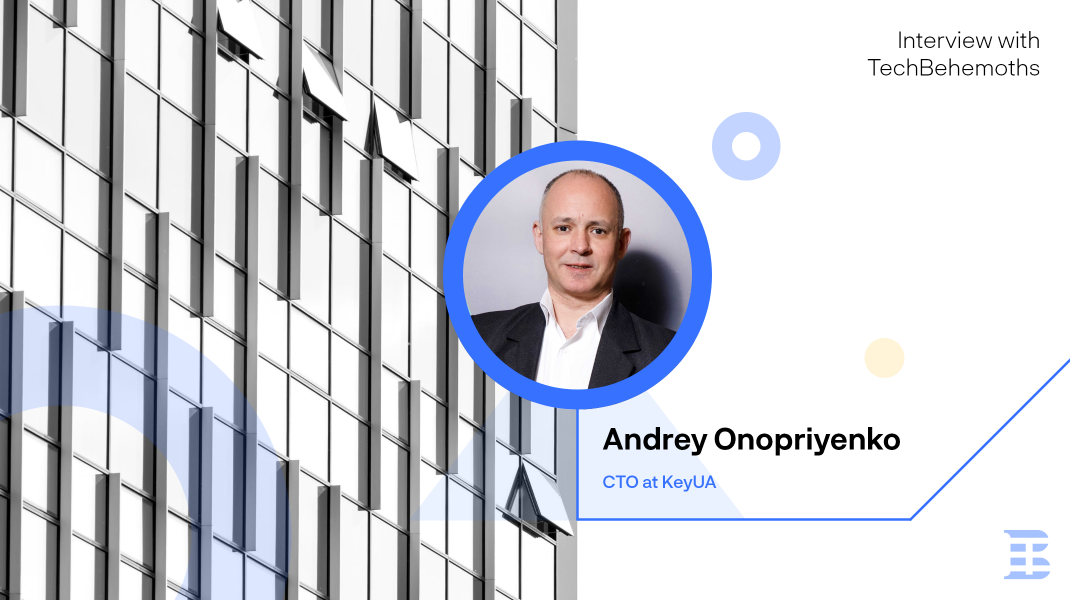 Andrey Onopriyenko is CTO at KeyUA - a reputable Custom Software Development company with offices in London and Kyiv. Andrey is passionate about IT ever since he was a kid, and by 2021 he worked more than 17 years in this field - 8 of them at KeyUA. More about Andrey and KeyUA we invite you to discover in this interview exclusively on TechBhemeoths
Hi Andrey, Please Tell us a little about yourself. Your background and how did you come to this point?
Hi, I am Andrey, and I have been working in IT for over 17 years. Like many boys, from childhood, I liked all sorts of technical things and computers. At that time, I didn't know exactly what job I wanted to have, but I was sure that my future profession would be associated with the development of something really important. That is why I chose a technical direction in my studies. In college, I realized another essential thing. I also love managing resources. I love people, analyzing their abilities, and developing their skills - that is what ultimately led me to the position of CTO. After all, the most important thing in IT is not technology or products but the people who create them.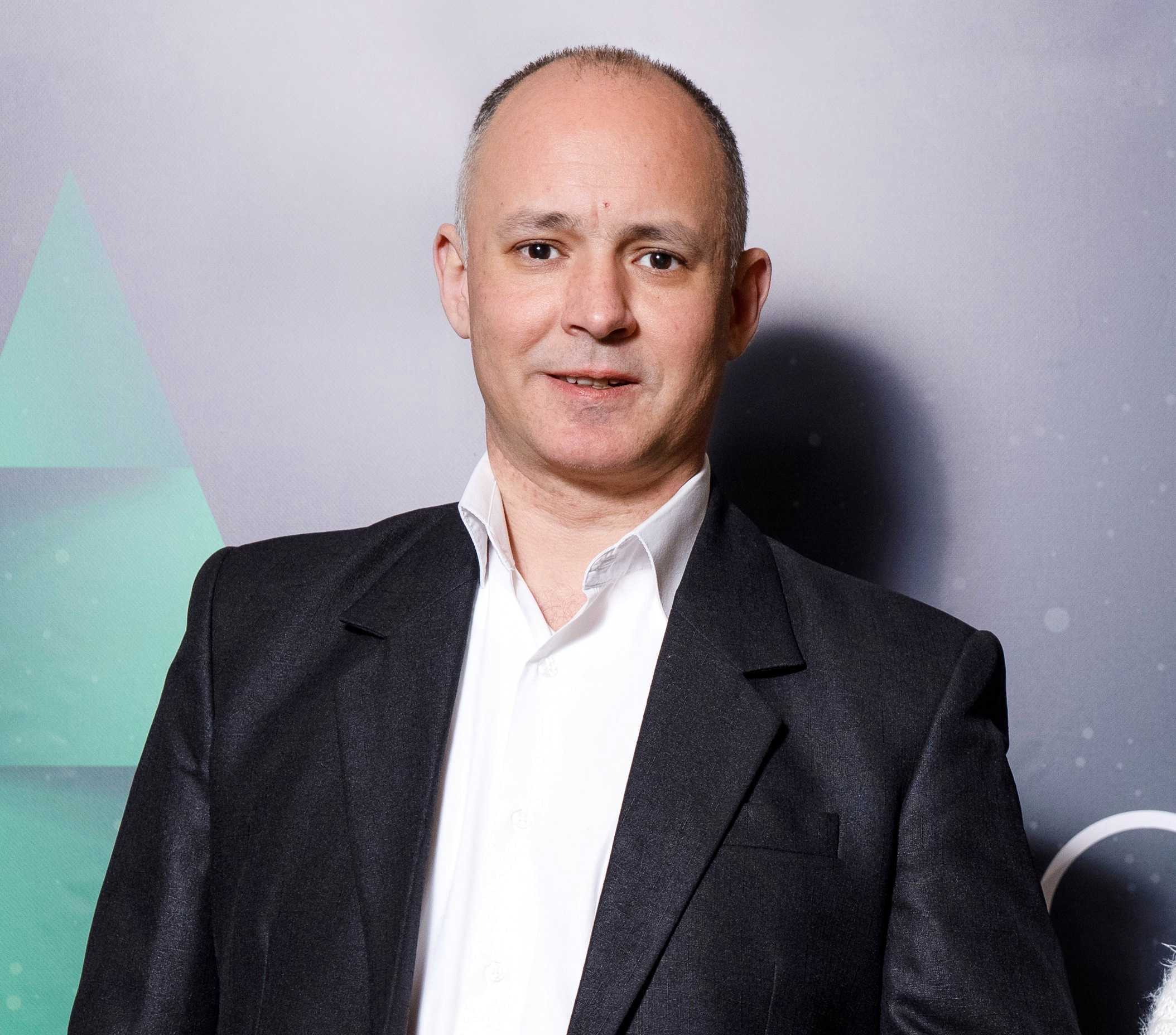 When and how did you start your business? Is there an interesting story here?
I have been working at KeyUA for over 8 years. Initially, I joined the company as a Project Manager and was lucky to get experience in managing the creation of applications for various industries: insurance, healthcare, gambling, real estate management, banking software, and several products with machine learning. It was a great opportunity for me to communicate with customers all over the world. Working with people was still an important element for me in the product development process.
I studied the client's requirements to understand exactly what they wanted, then offered recommendations for how we could improve the application. I also delved into the essence of the app to coordinate the process as correctly as possible. In general, our team demonstrated excellent results in terms of development time and quality, which ultimately earned me the position of Delivery Manager.
This was another very interesting chapter of my professional life. The spheres of my responsibilities expanded, and the number of projects and people with whom I interacted grew. This position allowed me to better understand all the technologies we worked with and get to know our technical specialists better. A few years later, I took the CTO position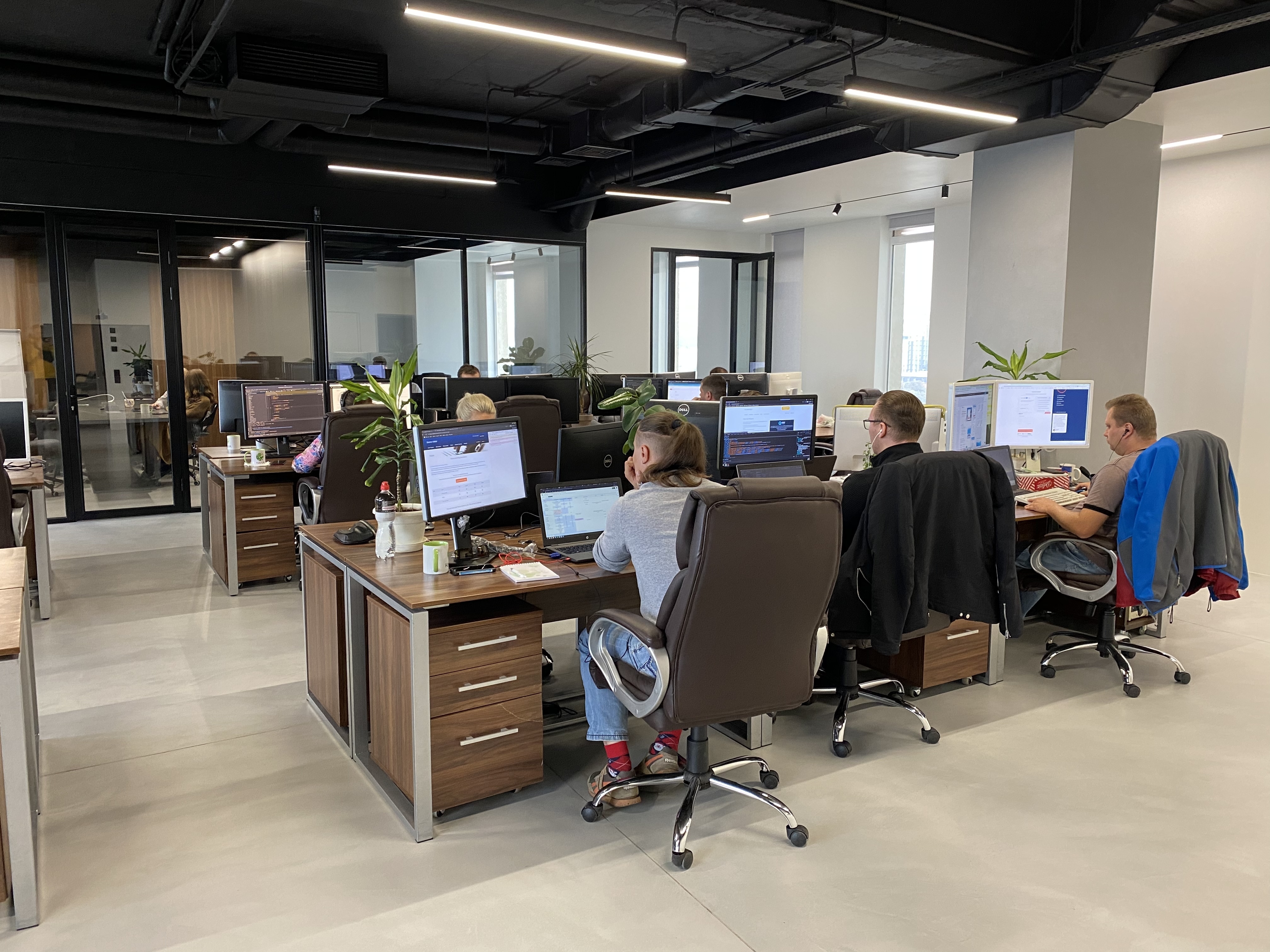 What do you think you'd be doing right now if your business didn't exist?
That is a very interesting question. I love my company, and I never think about working anywhere besides KeyUA. But if we assume that this business did not exist, I think I would focus on developing software for space purposes.
What's your technique for staying productive throughout the day?
To stay productive, it is essential to prioritize tasks and manage your time correctly. I have headline, quarterly, monthly, weekly, and daily goals. Achieving them is crucial to keep the company moving forward.
When it comes to daily productivity, the first thing my working day starts with is planning. I evaluate the tasks that I need to complete during the day and prioritize them, depending on the importance of their result. I also break down the relationships between tasks. Then I proceed with the tasks with the highest priority or the ones that are blocking them.
How do you define "being successful"?
In my understanding, "being successful" means achieving your own goals and accepting yourself and your lifestyle. Here it is imperative to focus on what goals and visions you set for yourself. Many people in pursuit of success do not achieve their own goals but only standards imposed by society. Having achieved one goal, they strive for a new one, never feeling satisfied and ignoring their own desires.
Thus, for me, "success" is when you do something you like and want. It is when you achieve your true goals and not what is fashionable in society.
What do you like to do when you're not working?
Soccer is my hobby. I can play when it's hot, stormy, or snowing outside. We even have a soccer team at KeyUA. So, if we are not at work, then we are playing soccer!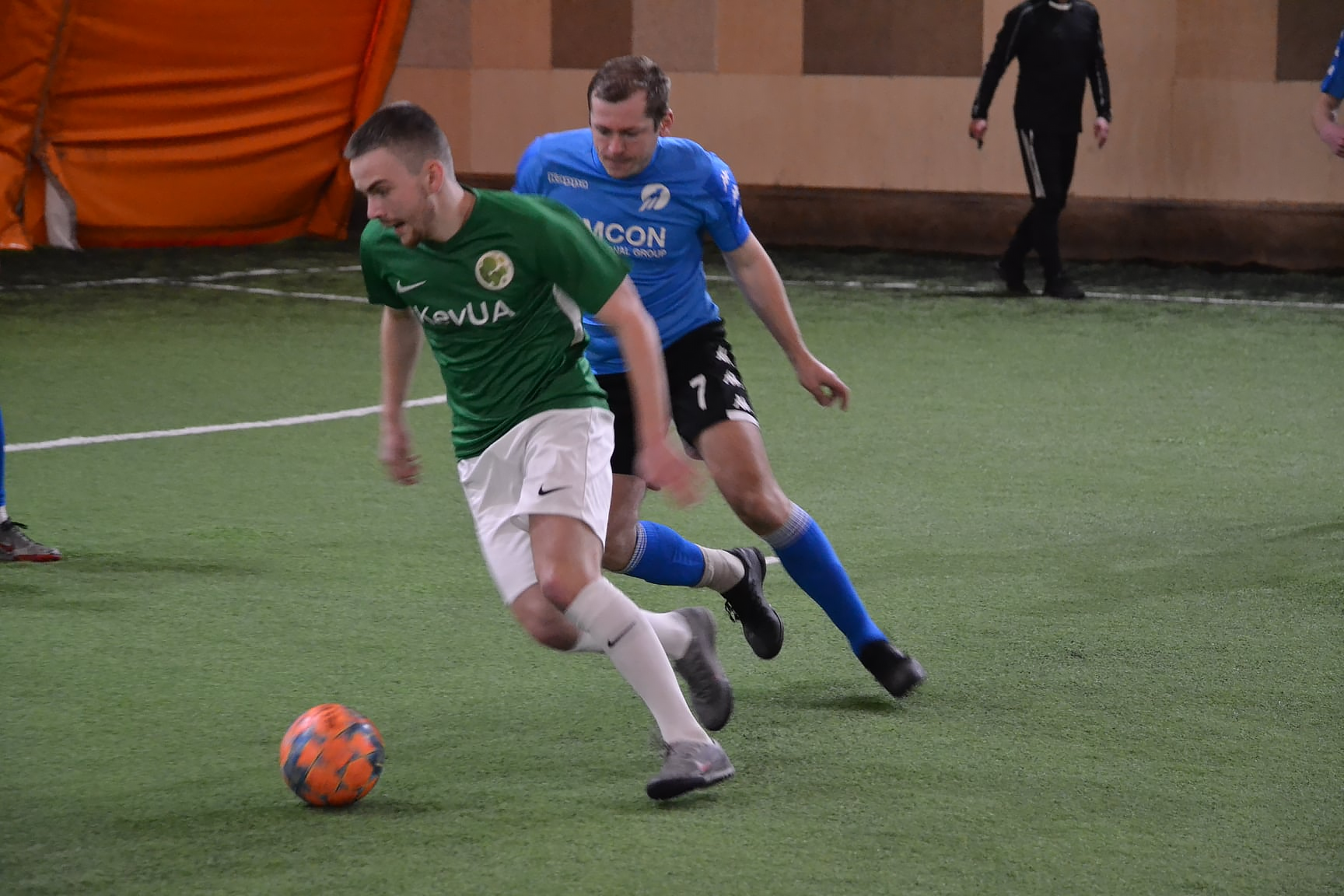 What are your recommendations for a business or developer novice?
Several crucial factors help a business grow.
Firstly, the work environment.
If you do what you love, it is much easier and more enjoyable to achieve your goals. So, you have to be a fan of your business. That is how our psychology works; it is easier for a person to achieve what brings them pleasure.
And secondly, the people around you.
It is impossible to build a successful business without top-notch human resources.
It should be people who also adore what they do, understand the company's strategic goals, and play as a team.
Thanks for sharing with us your experience, thoughts, and ideas, Andrey! This interview is a valuable resource for entrepreneurs and young developers. Wish you good luck in your activity and hope to hear from you and KeyUA soon!
Andrey and KeyUA provide genuine custom software developing services and are among the most experienced companies on TechBehemoths. If you like this interview, and think they could help you with your digital product, don't hesitate to contact KeyUA or Andrey on TechBehemoths
Was the interview with Andrey insightful?