How Software Companies Faced The Great Resignation (And What They Did After)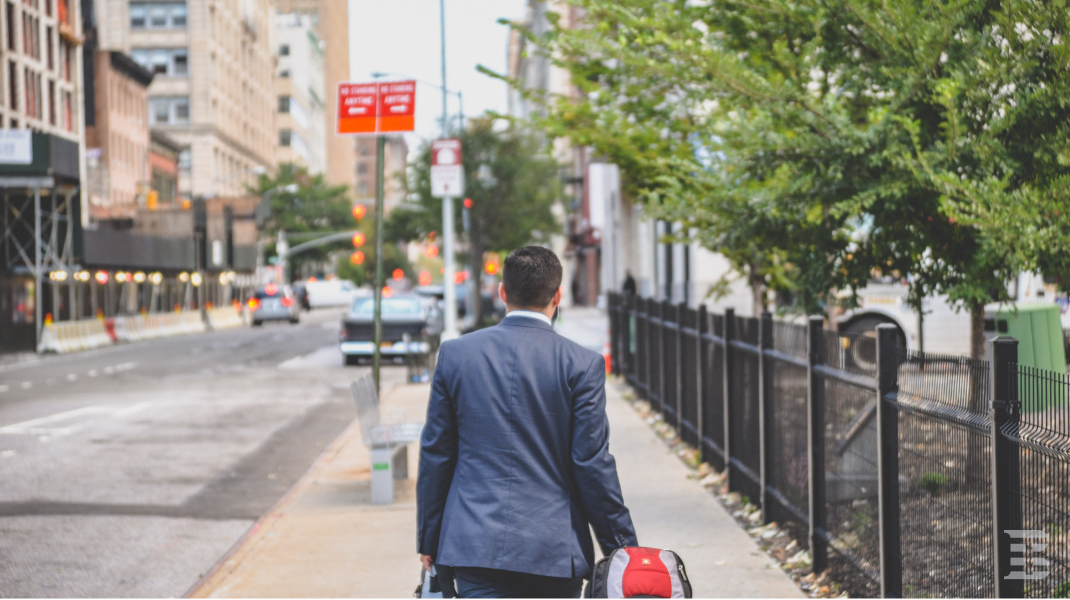 The world is currently facing the greatest talent crisis in history. In the US alone, four million people quit their jobs in April – the biggest spike on record. According to a study made by the research team from the Slack messaging platform, openness to looking for a new job has ticked up every quarter since June in Australia, the United Kingdom, the United States, Germany, Japan, and France.
This is causing big problems for small businesses in tech, who are struggling to find new employees. The Harvard Business Review conducted a study which found that resignations in tech had increased by 4.5% in just one year. Experts say this is partly due to the COVID-19 pandemic. With millions of workers losing their jobs as the economy shuttered, even after they were rehired, most had changes in the way they saw work and how valuable they are to employers. which led to a record number of people quitting or changing their jobs. This is known as the Great Resignation.
But it's not just about the number of open positions, there's also the issue of 'quiet quitting'. With the worldwide economy showing signs of slowing and inflation at a 40-year high, many may not feel secure enough to leave their jobs at the moment and are finding other ways to cope, including putting in the bare minimum to stay employed, which affects productivity and causes discontentment among other employees, known as quiet quitting.
How have CEOs, CTOs, and HR leaders in the software development industry faced this crisis? Let's take a look at the worldwide struggles and solutions to this modern problem.
Asian enterprises are acknowledging the rising mental healthcare demand.
Although resignation numbers weren't as great as in America, there was still an impact, especially regarding quiet quitting. Burnout and work anxiety in Asia are ever more rising issues, and the pandemic made many young workers reach record high levels of stress and the general views regarding work started shifting.
People started aiming for spending time with family and resting more, but most importantly, taking care of their mental health. And this meant trying to stop overwork, a common practice in the region. For example, 37% of Japanese workplaces in a government probe in 2021 had violated overtime laws.
This is especially true in the software development industry, as leaders are more prone to expect availability to tackle crises and fix issues from engineers whose work is entirely digital. On the other hand, asian developers have more job possibilities than other professions, making them more prone to resignation and quiet quitting.
Many business owners struggling to find crucial software development talent have started hearing the plea of their workforce and changing dynamics to create a healthier environment. Tackling mental health and creating burnout-prevention regulations is giving these businesses competitive advantage. This is even giving rise to many digital companies exclusively dedicated to helping asian businesses create a more welcoming and healthy culture, as the job market shifts forever.
Australia gains competitive advantage through improving culture and compensation.
In February 2020, 78.6% of job vacancies were due to resignations. In February 2022, this figure increased to 79.7%, and many of them are in the tech industry. This represents an increase of 0.014% of resignations from the working population. In comparison, 4.5 million workers that resigned in the US represent nearly 3% of its total workforce.
Because of this, it may seem that Australia wasn't as affected by The Great Resignation as other regions, but this change still had its great effects. The loss of intellectual property, the downtime in recruiting and training, etc. has always been a great cost, and it's now more severe, because many of these positions won't be filled again, especially those in the software industry, which has always been competitive worldwide. Finding and retaining engineering talent is now an extreme challenge.
CEOs in Australia are still amid the uncertainty of whether this is a great change that needs to be addressed, as there are other underlying issues that have affected the region for decades, including unemployment (4% – near full-employment rate) and the high cost of living. Hence, both employers and employees are navigating obscure grounds as many developers state their desire to resign but this shift in viewpoints is yet to be seen more clearly in vacancy figures.
Still, many business owners are hearing the needs of their employees, as most reasons for workplace unhappiness in Australia come from poor company culture and low compensation. Because of this, many are taking precautionary measures and improving both culture and compensation in order to not receive a great hit for what many are warning to be a soon-to-come Australian Great Resignation.
American and European business owners found their talent abroad.
There's no doubt that the US and the UK have been the most affected by this phenomenon. But they have also found out-of-the-box initiatives to tackle this issue.
Because of the pandemic, American and European businesses alike saw the need to take on new employment initiatives, primarily involving the adoption of remote work. An Infosys survey of 1,000 business leaders across five regions showed that 93% of CEOs have accelerated the adoption of workplace transformation strategies during the last year.
CEOs realized that if people are working from home, there's no difference between hiring someone from 30 miles and 2000 miles away in the same time zone. And because hiring development talent is ever more challenging, companies took the opportunity right away.
Soon, the worldwide focus turned into the region with an immense talent pool: Latin America. Hiring remote workers in the Latin American pool increased by 286% in the second half of 2021, according to a report by Deel Inc. Most of the new hires are in Argentina, Brazil, and Mexico, but competitive wages are also making companies take a closer look at Peru, Colombia, and the Dominican Republic.
Why LatAm was the perfect solution to the great resignation in the west
In Mexico alone, 130,000 engineers and technicians graduate a year, more than Canada and Germany, which have nearly twice the population of Mexico. The engineers in Latin America are incredibly skilled and can even possess niche knowledge that you would otherwise find at a premium. This region is also very familiarized with the American and European cultures and have similar if not the same time zones.
In Mexico alone, 130,000 engineers and technicians graduate a year, more than Canada and Germany, which have nearly twice the population of Mexico.
Some CEOs resist the idea of hiring engineers from abroad because it's a new and unexplored market, for which the learning curve may be too high and could cost resources, and the problem of retention would still be there with the current resignation scene. That's why they resorted to finding an expert partner who knows the Latin American market and takes the administrative work on their hands to save time, money, and other resources.
Whether it's a supply chain digital platform, a subscription-based eCommerce, or any other business initiative, exploring the market, finding, and retaining talent is challenging. Specialized nearshoring companies like BEON.tech already have the network to not only provide the best Latin American talent, but also the expertise and tools to take care of retention by creating a framework that makes them feel valued and motivated.
Lessons to be learned.
The worldwide work scene is rapidly changing, and most business owners are facing a great need to adapt. As such, there are many things we can learn from those who have taken the first step and gained competitive advantage on the software development talent market. They listened to the needs of the workforce, implemented changes and modernized their environment, but also knew when to step back and let talent recruiting partners take the lead and find the best software engineers.
Many also took the opportunity to expand their horizons by hiring engineers from Latin America with the help of nearshore providers, creating a hiring boom amid these unstable times. Many CEOs are taking note and embracing cultural and digital acceleration to be prepared for what the future of recruiting has to offer.
Would you like to read more about this?