How Profitable is a Digital Marketing Agency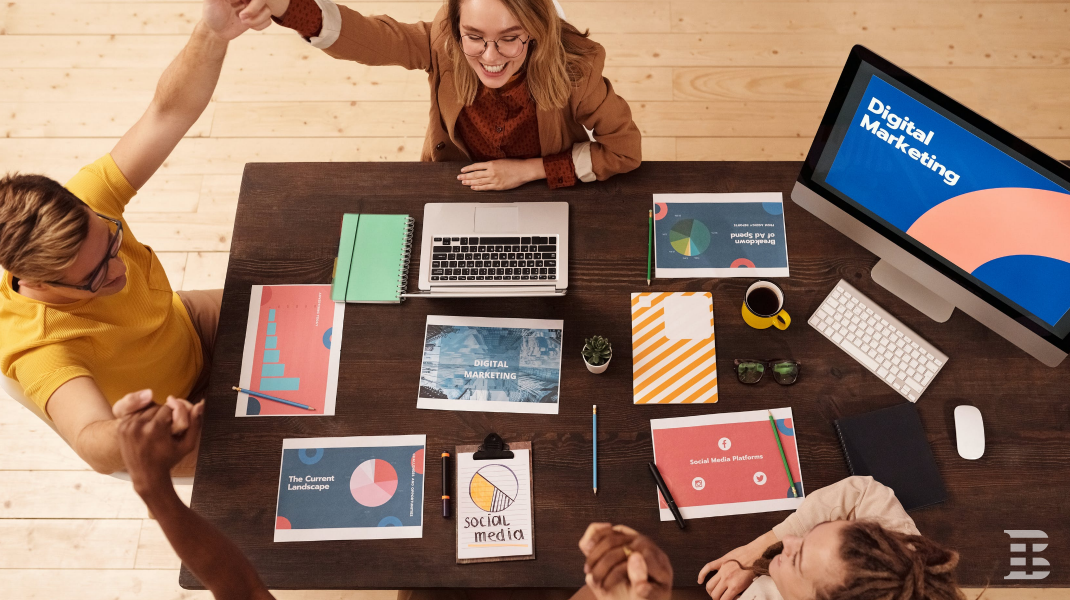 In today's world, every business has been in contact with digital marketing. For those wondering what exactly digital marketing exists of, here is a small explanation. Digital marketing refers to digital channels to market your product or service in order to reach consumers. Digital marketing uses the following tools:
- Websites
- Mobile devices
- Social media
- Search engines.
The form ''Digital marketing'' is different from ''Internet marketing'' because internet marketing is exclusively done by using websites. Therefore, digital marketing uses a broader field. By using email, social media and content marketing, one can reach more customers. Nowadays, there are numerous digital agencies that can help your marketing campaign. How profitable these agencies are, we will look at in today's article.
Before we take a look at how profitable these agencies are, we first take a look at how much of the total marketing budget is located, on average, to digital marketing. How these funds are allocated depends on multiple factors.
- Nature of the business
- Competitiveness of marketplace
- Target customers
Each year, there is a CMO survey. In this survey, top marketers are asked on their view of marketing changes in the upcoming year. This report can be used as well to determine how marketing budgets are used.
In these reports, it is stated that over 70% of marketing budgets is allocated towards digital marketing, as can be seen below.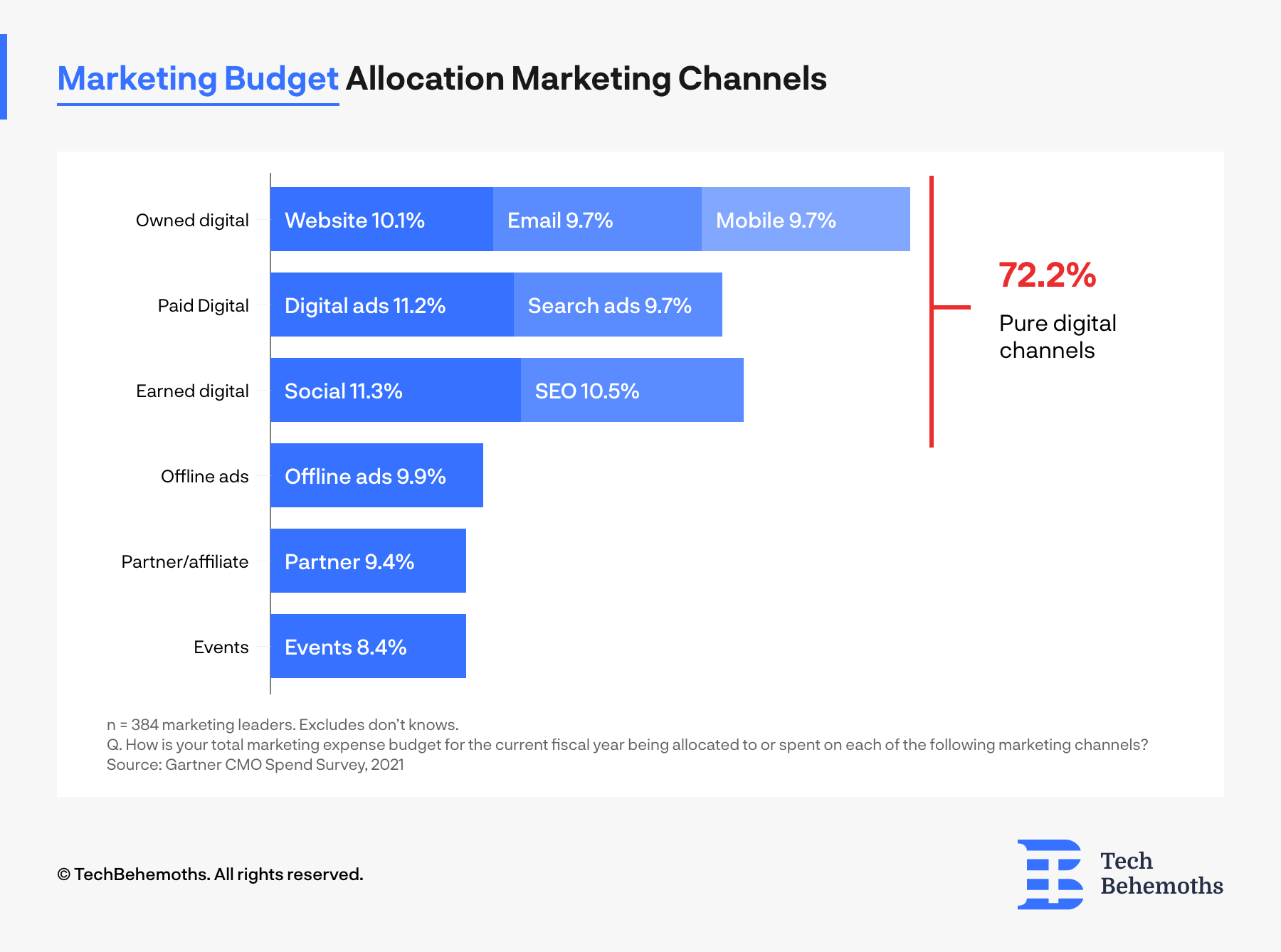 The change in this market is noticeable, since over the last few years budget on marketing has shifted towards digital marketing. Budgets that were used for advertisements on the radio, television or newspapers are all changing towards digital platforms.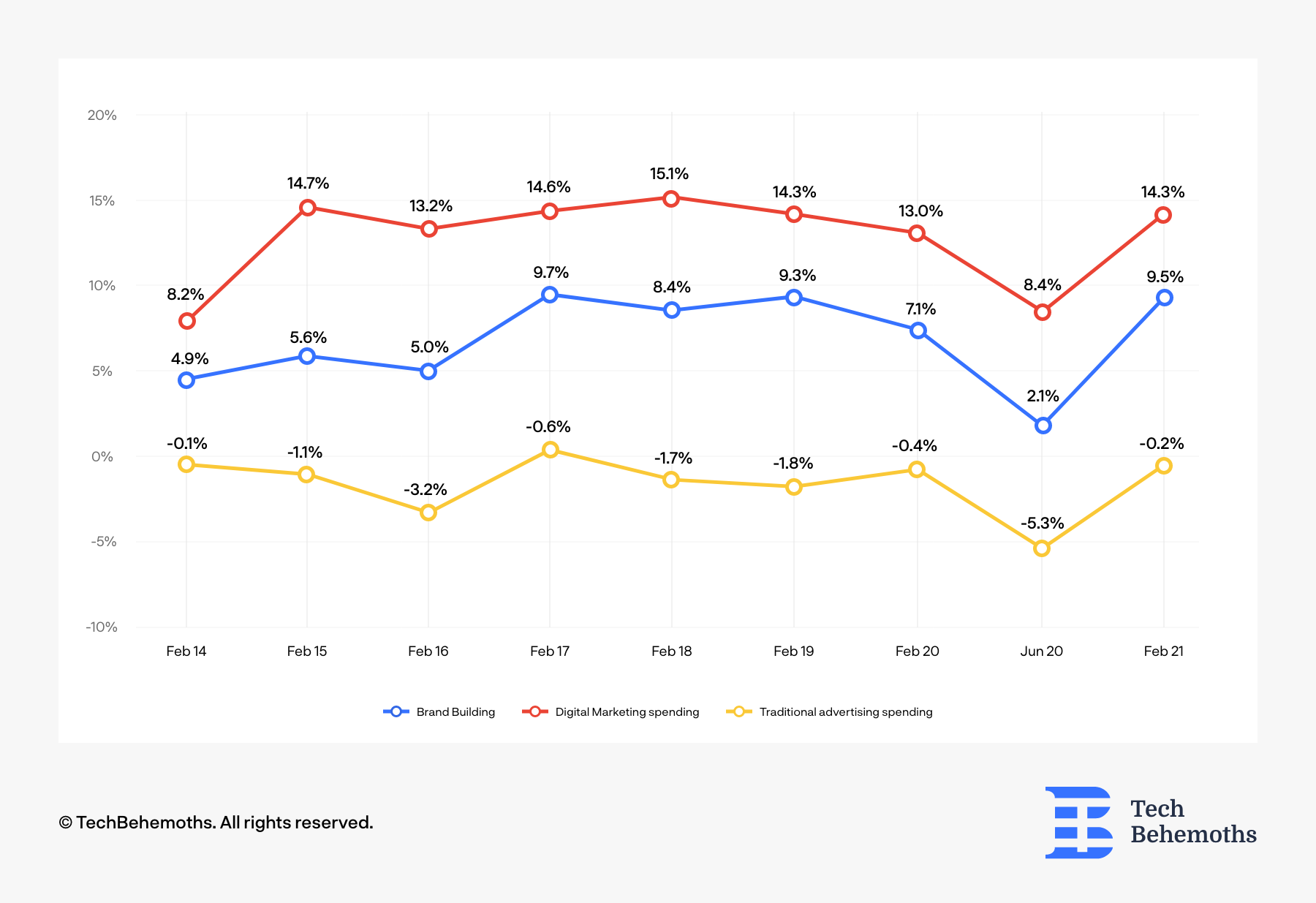 The next question we should ask before we can determine the profitability of these agencies is ''How much do companies spent on digital marketing?''.
The total marketing budgets are between 6- to 14% of the total revenue of a company. Noticeable is that smaller companies and B2C tend to spend more on marketing percentagewise than bigger companies and B2B. This being said, the total amount of money spent on digital marketing adds up to 170 billion dollars.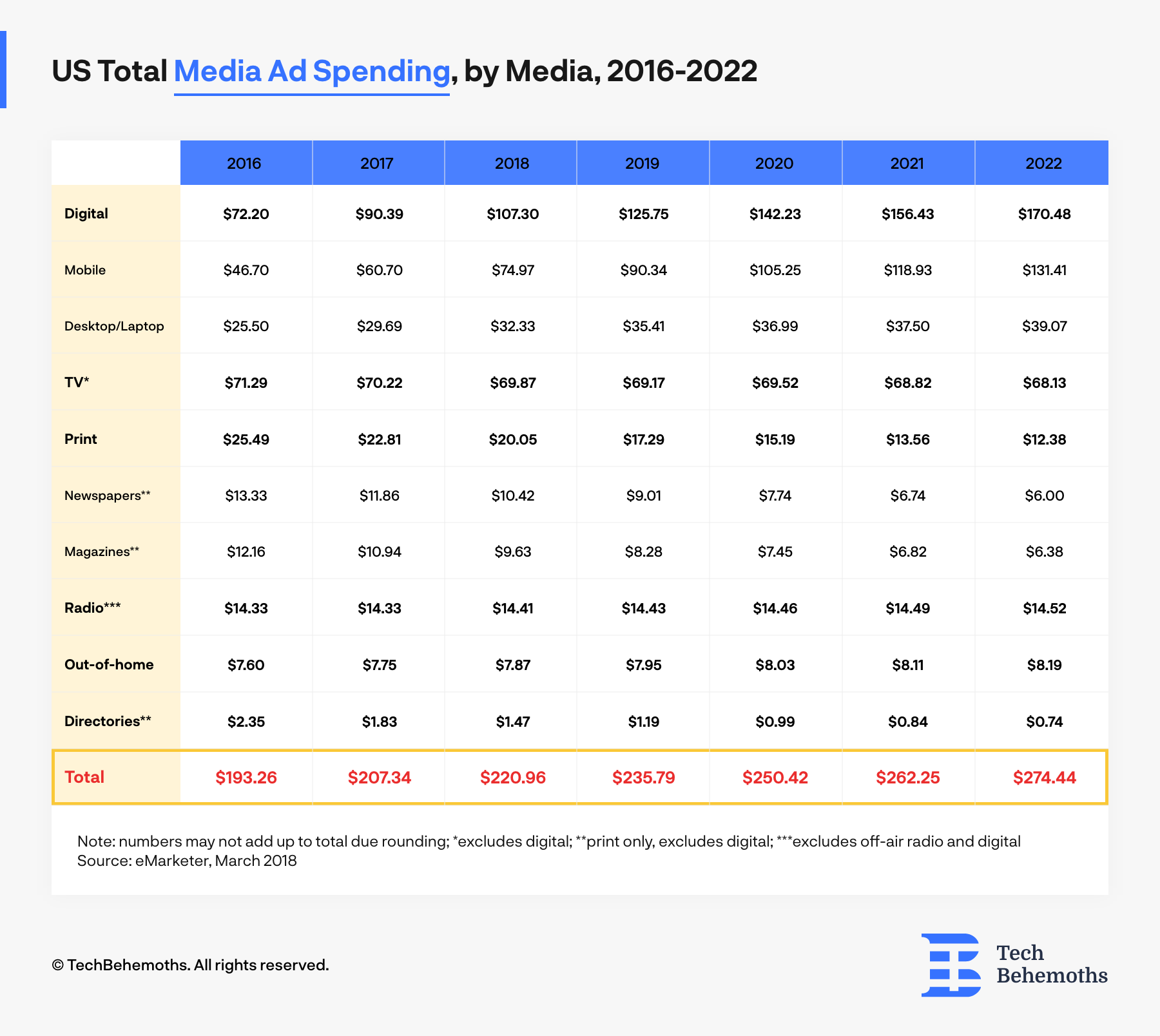 How much does a digital marketing agency cost?
Getting consistent results from your digital marketing campaign is critical to its success, no matter how big the business. Not every company has either the expertise, nor the time to be able to maintain their digital marketing. Luckily, there is a solution; Digital marketing agencies. The costs that come with hiring a digital marketing agency vary, depending on multiple factors. Nevertheless, it is estimated that an agencies services cost between $30,000 and $145,000 on annual basis. Like mentioned before, this number varies depending on multiple factors like:
Experience and size of the agency, Like every other business, one pays for expertise. Large, well known agencies can asks higher fees because of their reputation. They can prove results for your business and the consistency is worth the costs. Some prominent agencies to note are, for example, Sitecentre and SunHouse Marketing

Size of your business, The right agency understands the uniqueness of small businesses compared to large corporations. Therefore, the costs are adjusted accordingly. What influences this as well is the budget difference of course between small- and large companies.

Specific digital marketing tactics, Every business is different. Therefore, for each company, a different tactic should be used. Depending on the company, one can benefit from short term advertising or long-term marketing results for example. Both require a different approach and therefore different amount of time and labour. This will influence the price of course.

Campaign goals and expectations, The goals you have for your campaign influence the strategy used. The agency will always find the best strategy available to match your goals
How Profitable is a Digital Marketing Agency
Now that we now the average costs of a digital marketing agency, we can continue on the profitability of these agencies.
There are two different structures in these agencies, which creates a big difference in gross profit.
In house, the marketing is done by the agency self

Out house, the marketing is outsourced
Depending on which tactic the agency uses, the profit margins vary. For an In house agency, the EBITA (Earnings Before Interest, Tax, Depreciation and Amortisation) should be between the 20- and 25% in order to be a healthy agency. This to cover any costs that occur running the business.
For out house agencies however, these margins can be as high as 100- to 200%. Since they can outsource everything, the costs are low creating these incredibly high profit margins.
In 2019, the gross profit margin was 23%. This is a healthy number since it leaves room for overhead costs buffers and future investments in the company.
How to find your digital marketing agency?
With thousands of agencies across the globe, how are you able to find the agency fitted for your company?
Like mentioned before, there are a lot of different aspects that influence the perfect agency for you; The size of your company and goals for campaigns for example. Luckily, there are multiple platforms one can use to help you filter and look for the perfect fit. TechBehemoths, for example, has a questionnaire where you can share your needs. This will result in a specific selection of companies which you can choose from to fulfil your desires and pick the best digital agency there is for you.
Are digital marketing agencies more profitable than other types of agencies?