How does Facebook make money? Analyzing Facebook's revenue in 2022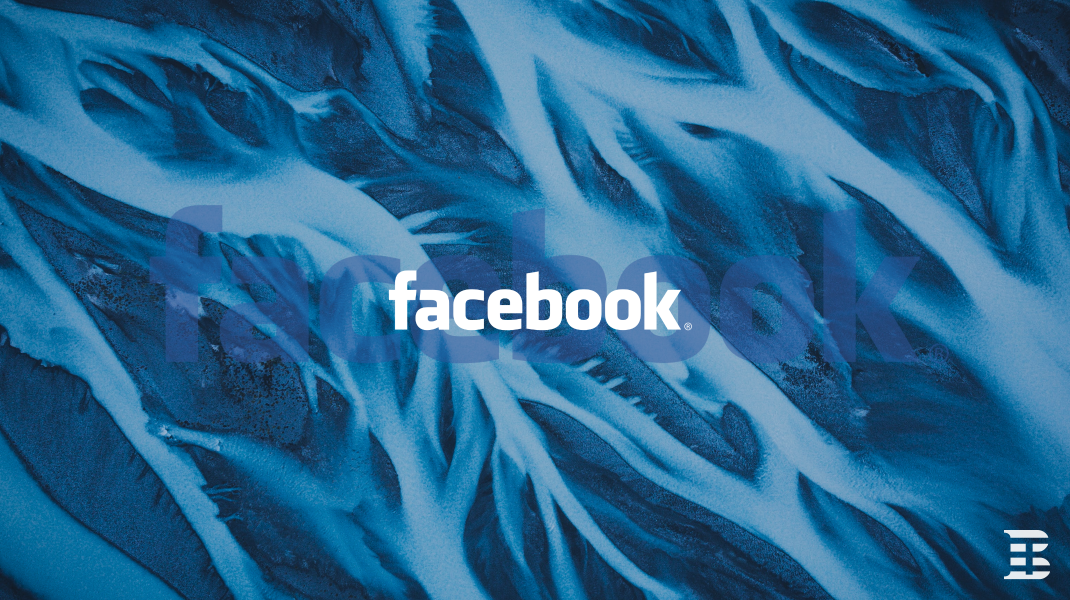 Facebook - the social media giant that managed to survive until now has one of the most interesting revenue sources and also an interesting financial history. The latest numbers show that 2020 has brought Facebook $86.6bn income, $15bn more than in 2019. But from 2009 to 2020 the social media's revenue increased more than 100 times. The positive financial evolution Facebook has was facilitated by multiple factors, among which luck and lack of competition. The last one made Facebook an incontestable leader on the social media scene.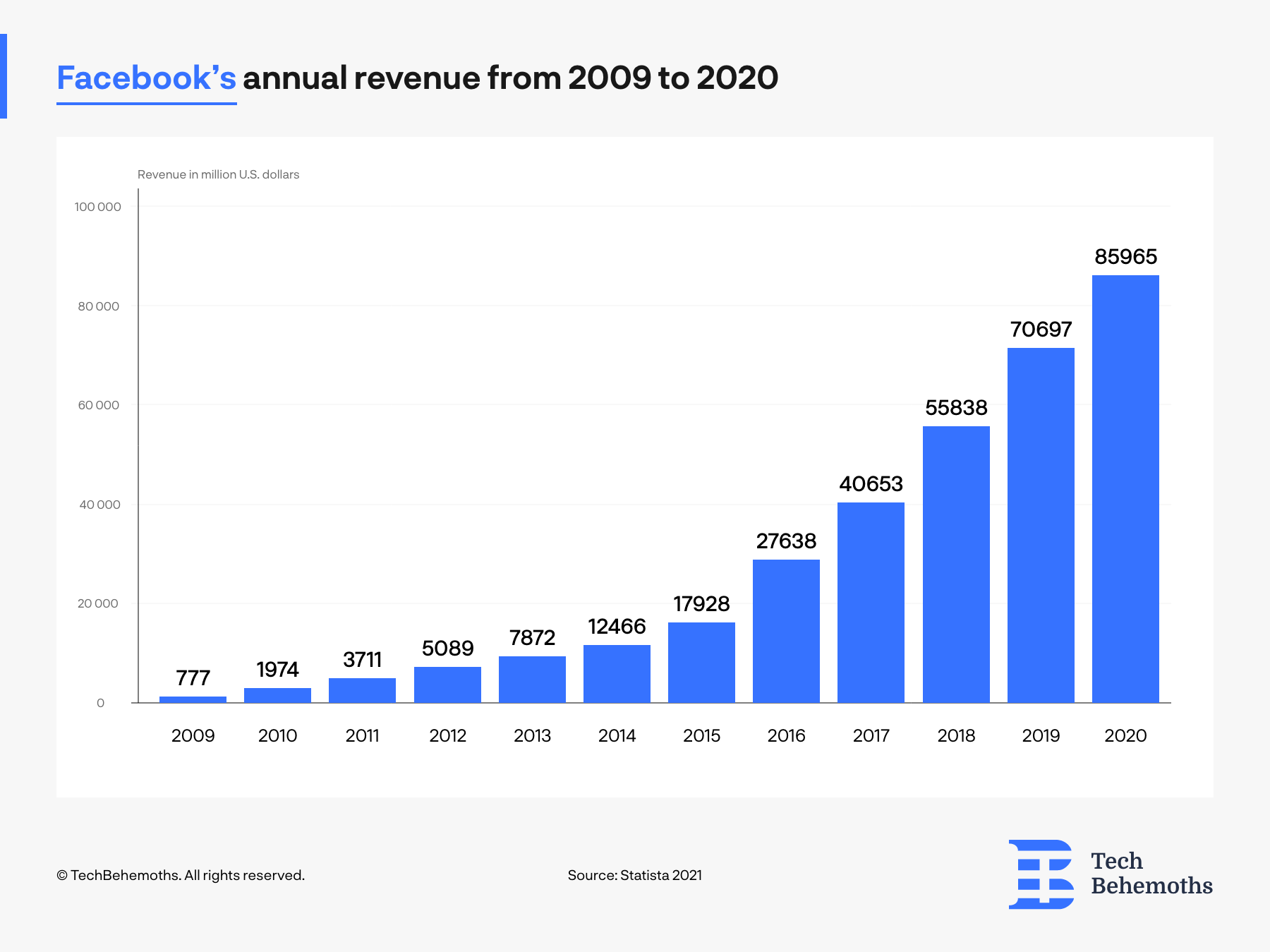 But being the largest social network comes with other benefits besides money. Facebook is also the most popular social media advertising platform with 94% of global marketers advertising on their platform among other social media. Also, just like the rest of them, Facebook gains its main income from advertising when it comes to social media revenue. But of course, there is more to this topic.
So, there are two major sources of revenue that Facebook has:
Advertising

Other Payments & Fees
How Facebook Earns Money From Advertising
Advertising is the main source of income for Facebook, and to be more precise, Facebook exists only from advertising. The stats show that in 2020 from a total of $86bn revenue, $84,2bn comes from advertising alone.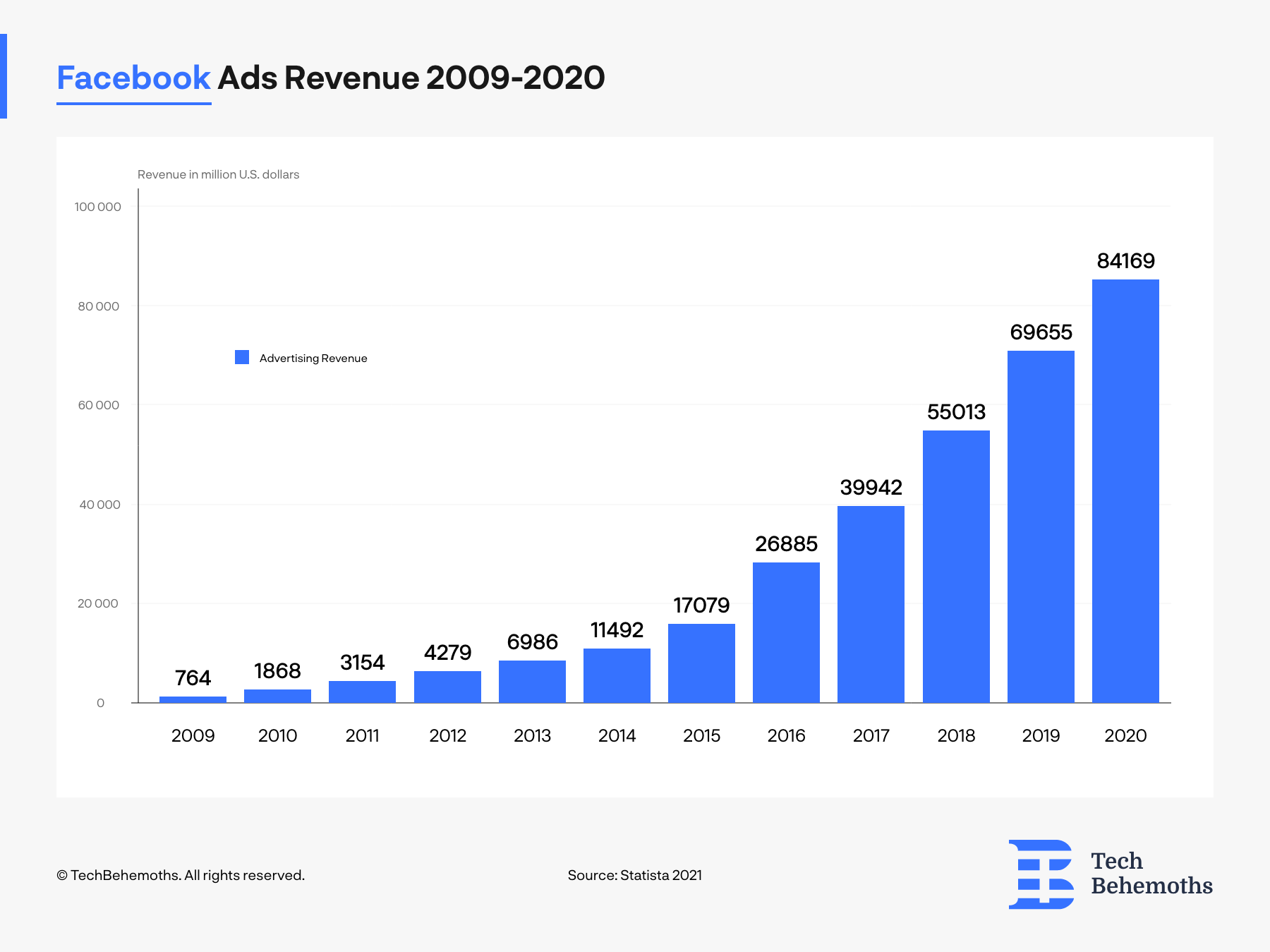 One of Facebook's biggest advantages from the position of the leading social media platform is the possibility to maintain and even increase the revenue based on different types of advertising and bring up new tools for targeting audiences.
On the other hand, the already-existing business suite from Facebook doesn't make everybody happy, since it may seem twisted and complicated. Others would consider the Facebook business suite and targeting platform as an entire science, enriching the social media management industry with a new profession. On top of everything, there are new EU regulations and privacy policies that limit marketers in exploiting Facebook Pixel capabilities and thus, Facebook revenue growth from advertising.
But, so far, so good, and Facebook is doing well with its advertising tools, making popular names even stronger and help others in branding their digital presence and identity. For example, fan pages with the largest numbers of followers on Facebook are Cristiano Ronaldo with almost 150mln people and Shakira with 113mln followers (as of July 2021). Following their model, other companies, small businesses, and recently-launched pages can grow their notoriety and acquire new customers and visibility using ads. Shortly, Facebook advertising works on social stimulus and success stories of businesses built and grew on social media advertising. Discover top Facebook advertising companies here
How Facebook Makes Money From Payments & Fees
Revenue from this segment is generated through the delivery of consumer hardware devices and net fees Facebook receives from developers using its payments infrastructure, as well as from various other sources.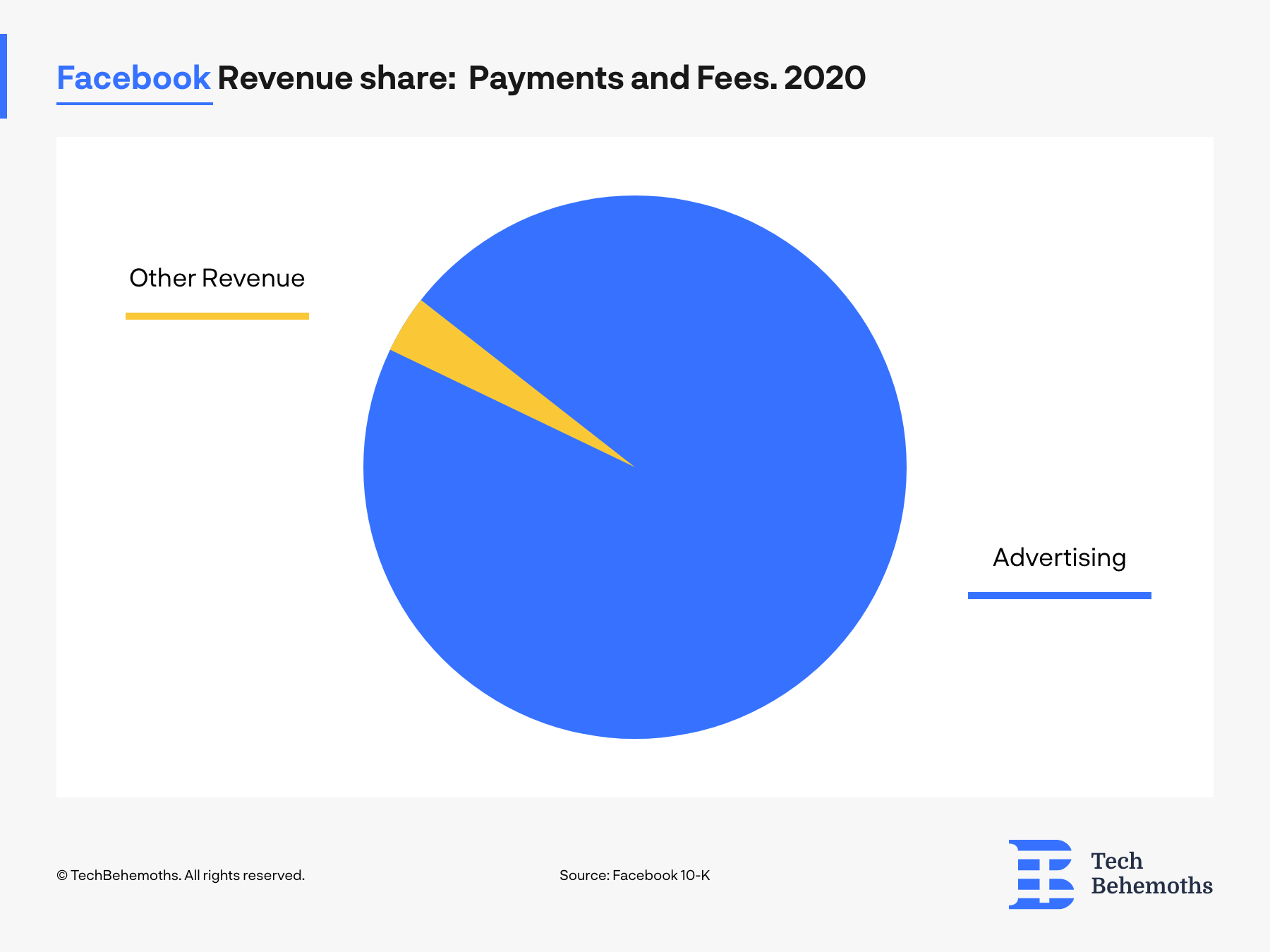 Facebook posted $1.8 billion in other revenue in FY 2020, representing the remaining 2% of total revenue for the year. Revenue for the segment rose 72.4% in FY 2020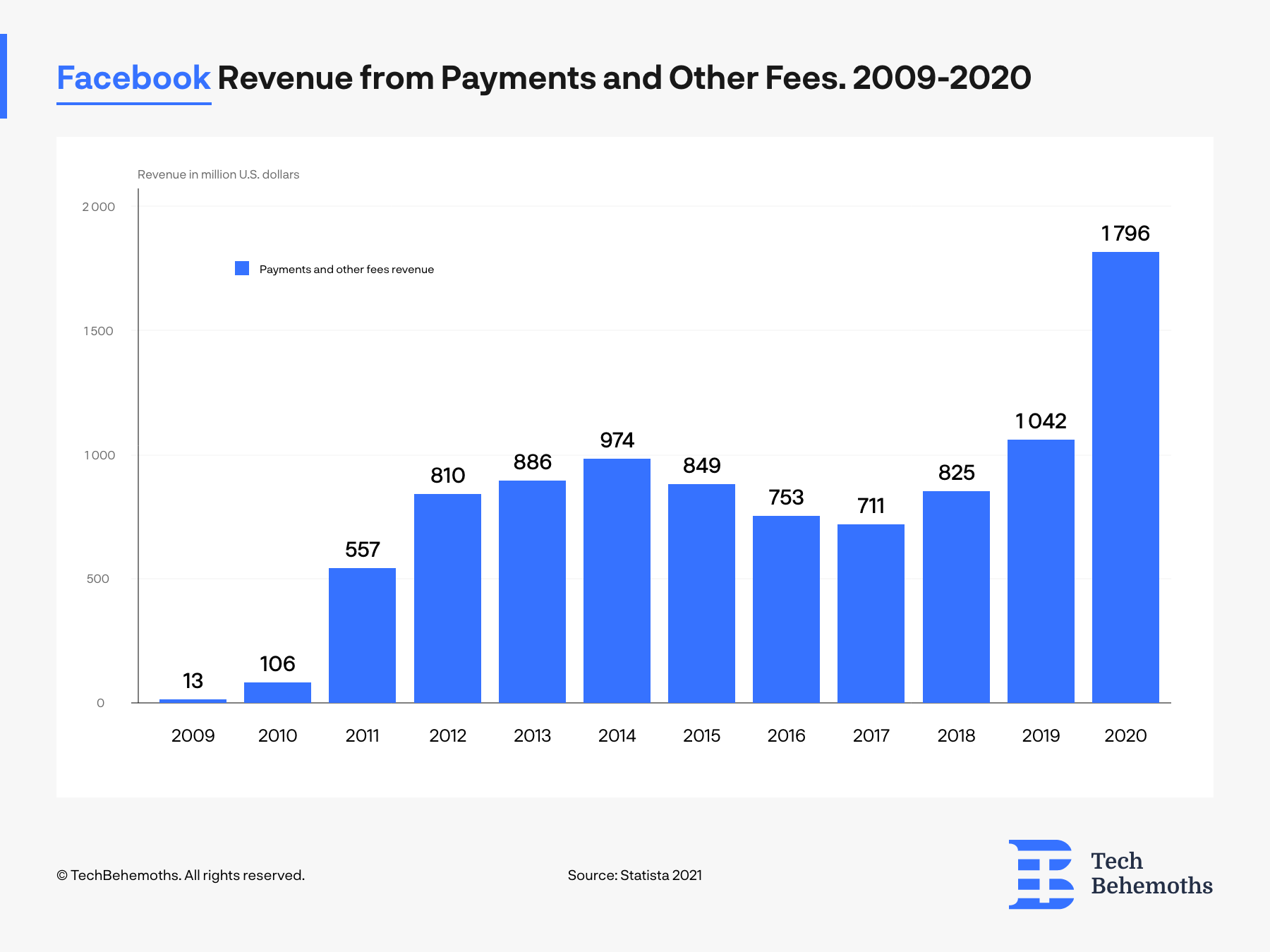 How Facebook Makes Money From Other Services
Besides the social network platform we see, Facebook has also sources of revenue from its acquisitions and tools which integrated more or less with the social network. As worthy to note examples in this case are:
WhatsApp

Facebook Marketplace
How Facebook Makes Money From WhatsApp
One of the most recent acquisitions Facebook made is WhatsApp. In February 2014 Facebook paid $21.8bn or $55/user to WhatsApp creators. The price was high, and if we take into account how the app revenue evolved over years it could be a regrettable decision. Nonetheless, Facebook integrated as much as possible the app with Facebook, giving users and page admins the to add their Whatsapp number and connect thru the app in addition to phone, email, and social media.
Since Whatsapp was acquired by Facebook, revenue data has not been shared with the public which leads us to several conclusions: either the app is generating more costs than profit, or the revenue is in an outstanding situation. But, we can assume and estimate how the app is financially doing by analyzing the number of users, active users, and breakdown on competitors.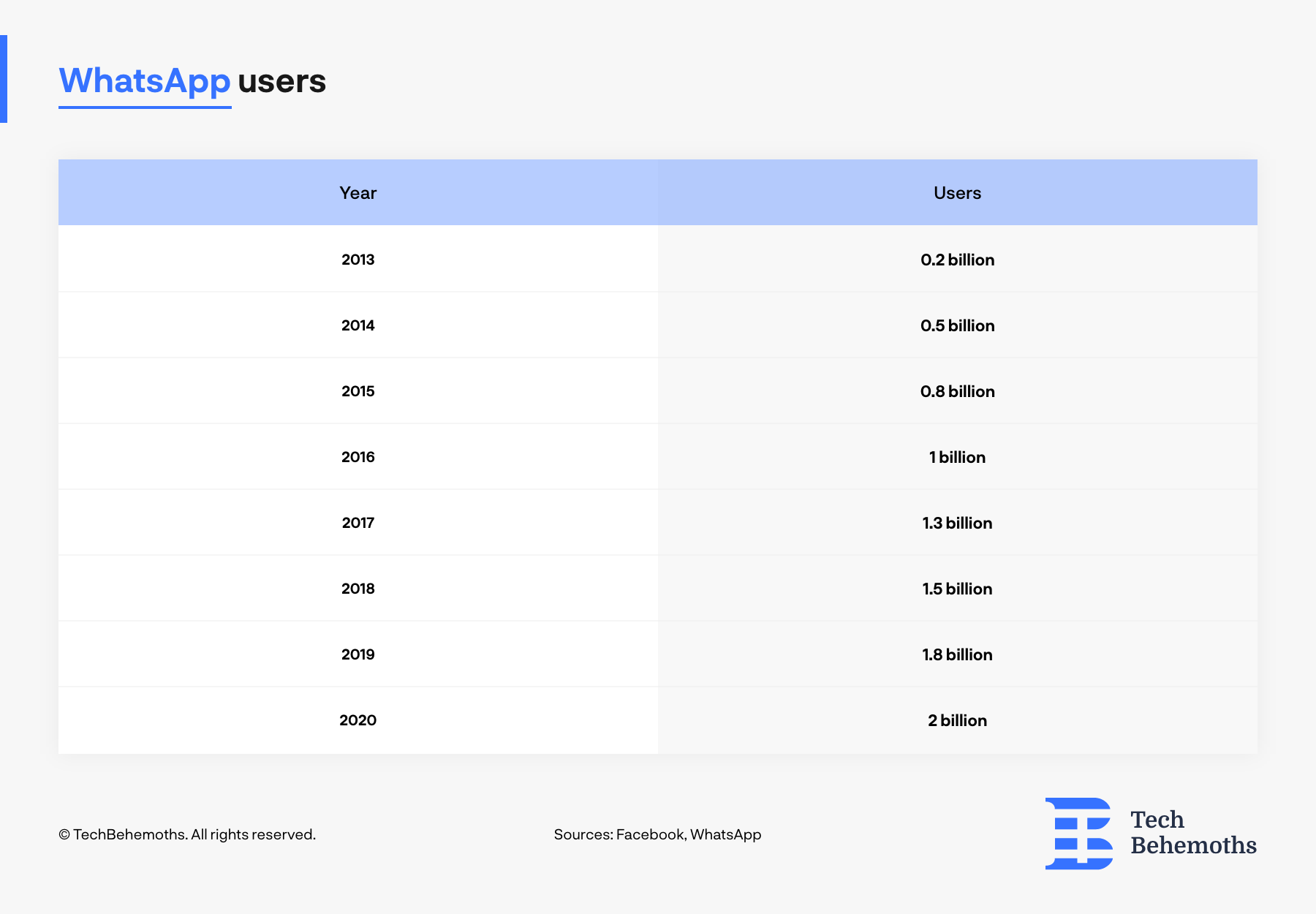 According to official statistics from Facebook and Whatsapp, the number of users grew 10 times from 2013 to 2020. On the other hand, since 2014 when Facebook acquired Whatsapp the number of users grew 4 times, from 500M to ~2B users.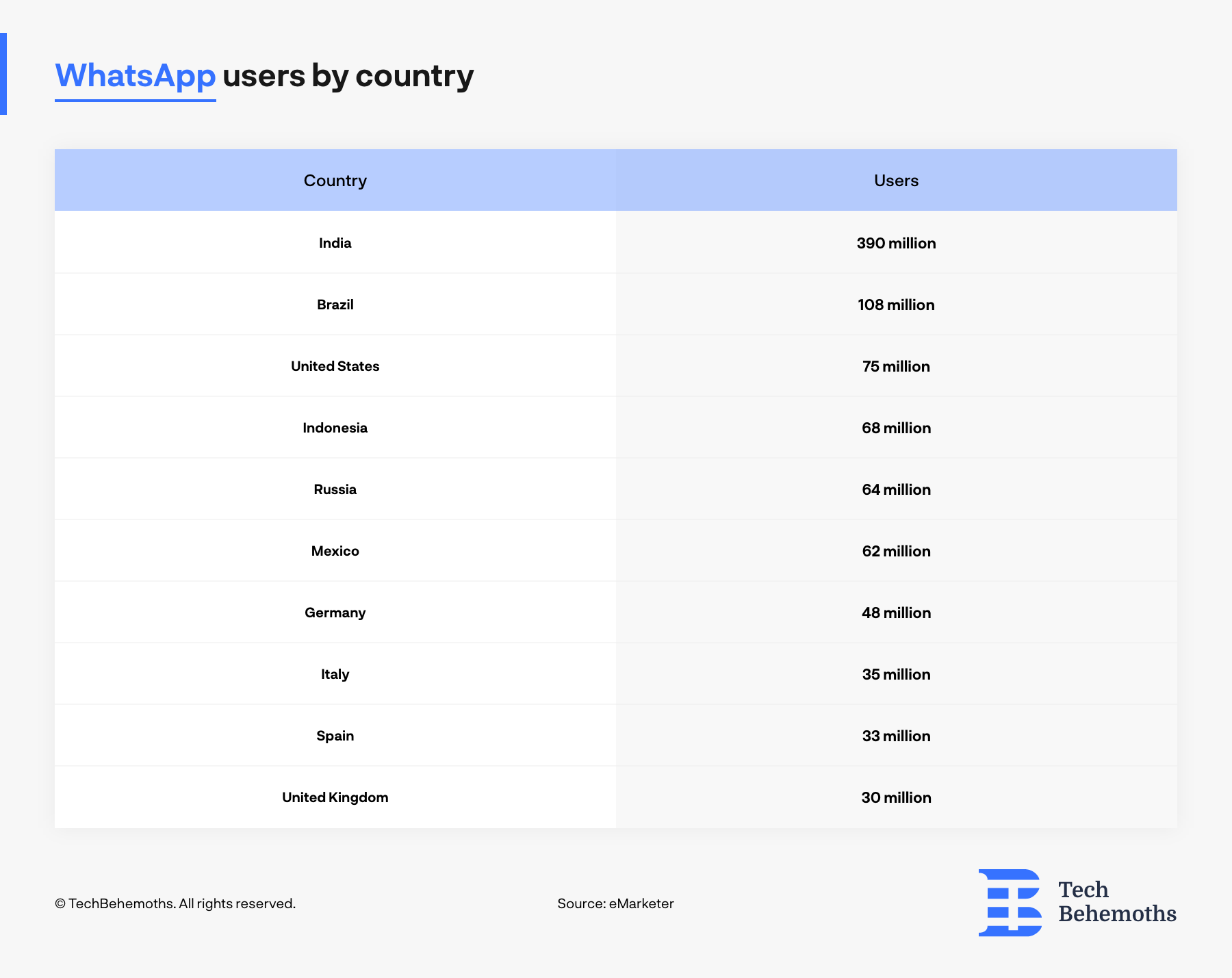 By 2020 most Whatsapp users are from India - an expected result since the country's internet penetration and access to new technologies are growing faster. Brazil and United States close the top 3 countries as the number of users of Whatsapp. Respectively Brazil has 108M users and the US has 75M WhatsApp Users.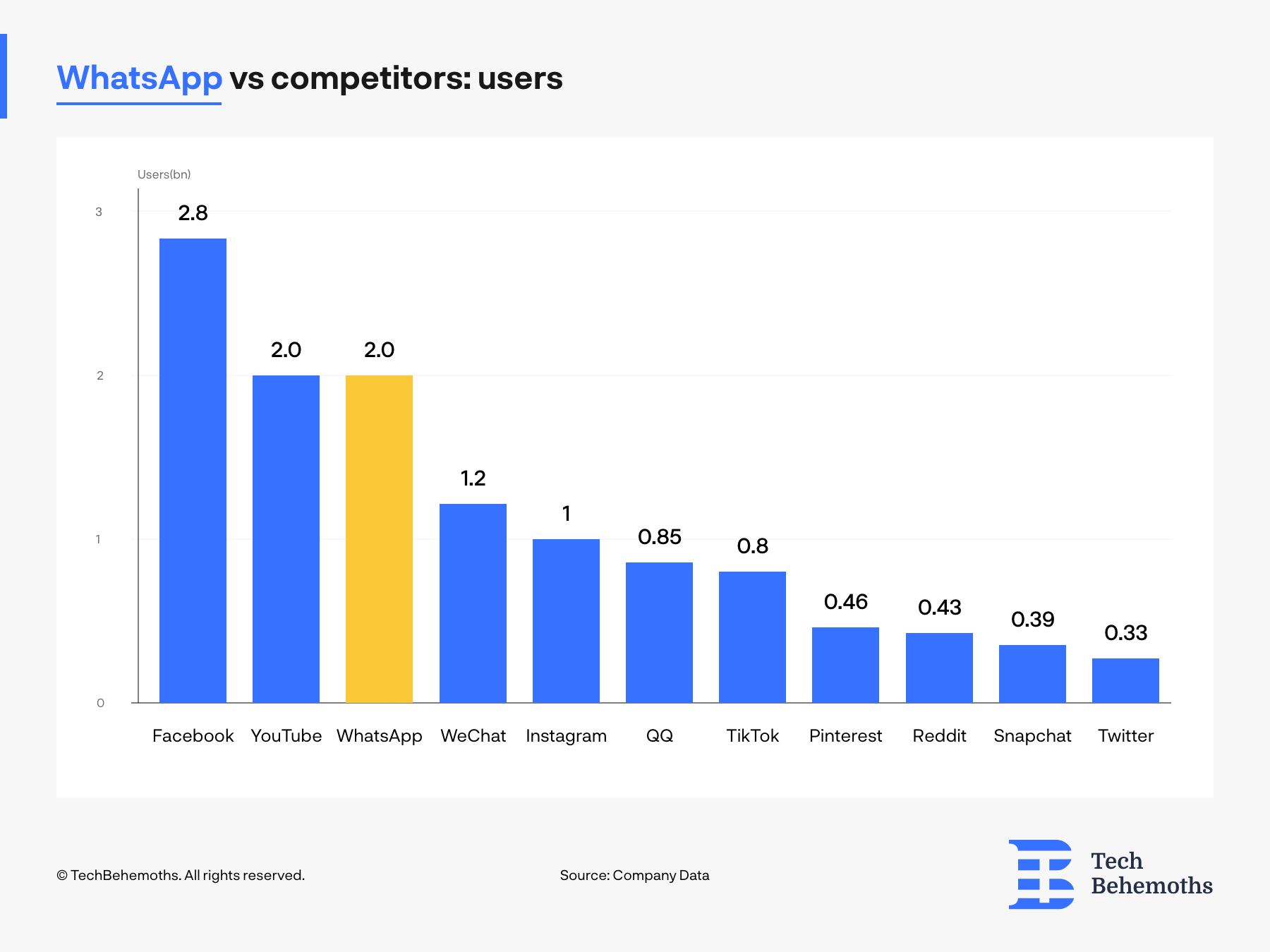 When it comes to competitors, WhatsApp has reached Youtube in 2020 with 2 billion users registered. It surpasses WeChat, Instagram, or Twitter which means is moving in the right direction.
But if we look at the picture from another angle, then things are different. Facebook owns Instagram and WhatsApp having the largest number of users overall, and also multiple options to promote, advertise and keep users connected.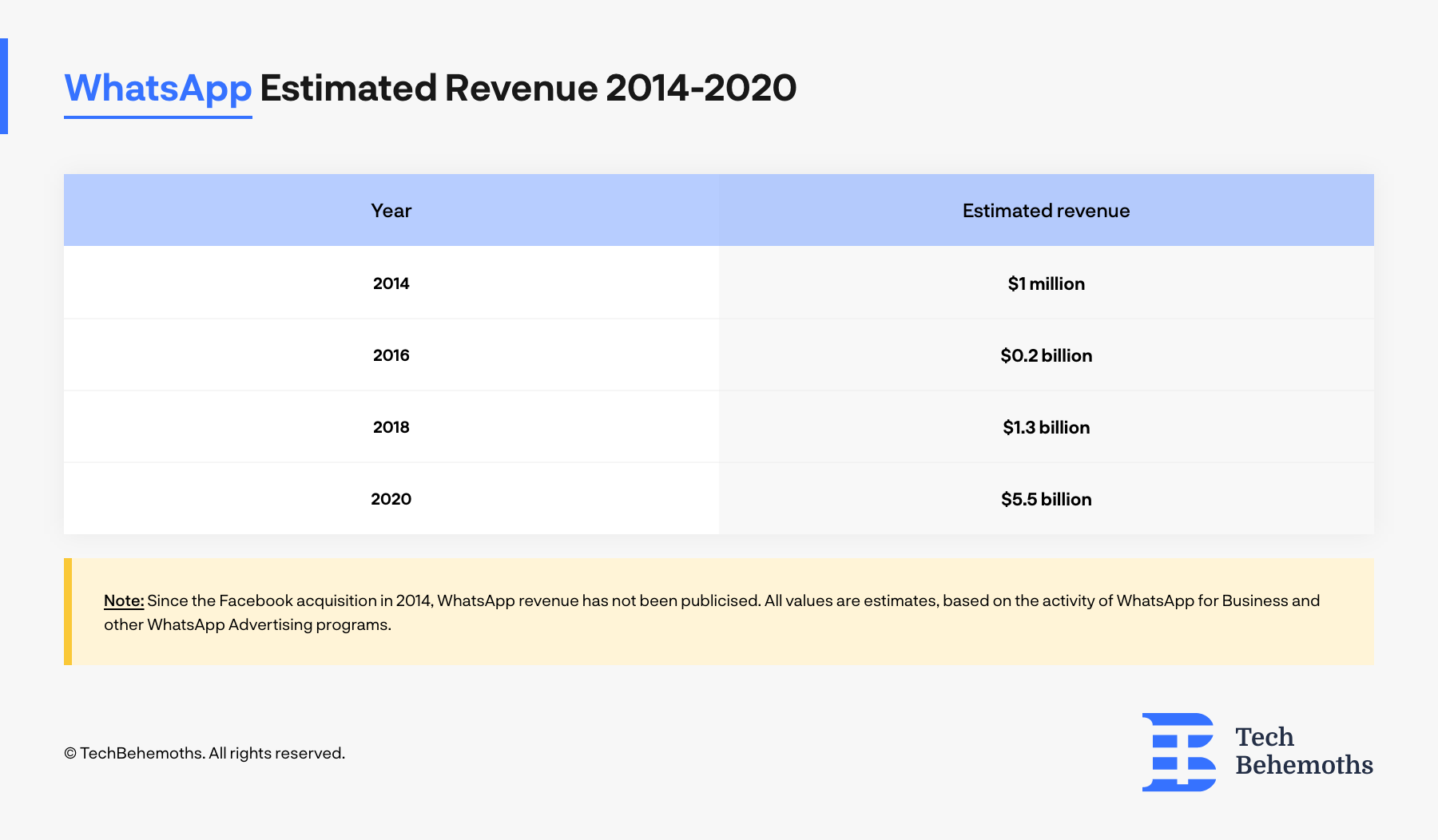 Based on these facts, the revenue estimation of WhatsApp is as in the table above. From $1billion in 2014 when it was initially acquired by Facebook, up to $5.5billion in 2020. But compared to general Facebook social network revenue, this may be only 7%. So the conclusion is that Facebook makes from Whatsapp 7% of its entire revenue.
How Facebook Makes Money from Marketplace
Facebook Marketplace is the integrated e-commerce solution into the social network meant to enhance user sales and to stimulate the average time spent by users on social media. When initially launched, Facebook Marketplace had over 1 million shops that interacted with more than 250 million users, or at least that is what Zuckerberg stated.
However, in 2021 the number of users reached 1billion users which makes a 4x times growth from launch.
There is no current data on how much money Facebook makes from the Facebook marketplace since the prototype is too fresh to draw lines, but nonetheless the numbers were camouflaged into Facebook annual report 2021.
One of the main benefits sellers have by using Facebook Marketplace is that their products can gather tons of users within minutes, and thus increase their chances of selling goods and services within minutes, and in case within days. Launching the marketplace Facebook entered in direct competition with Shopify which generally works by the same rules. However, Shopify is old and specialized in hosting shops, while Facebook is still young in the industry. But with the new technologies, no one ever knows who will win the market, as innovation beats experience in the 21st century.
Facebook Gaming As A Business Model
Facebook doesn't initially make money from its Gaming feature - one of the newest entries in the social network system. Since it wants to become a competitive platform in this industry and enters a field lead by Youtube, Twitch, and Mixer, Facebook has to give streamers and gamers a chance to make more and easier money than they would do on other platforms. This means at least to provide an audience from where the streamers would start their journey, to add monetization and to make it as user-friendly as possible. And it did.
So, based on the original models from Twitch and Youtube, and also supported by Microsoft's Mixer, Facebook Gaming attracted names such as Disguised-Toast and Korrina Kopf and started the industry in force. The Facebook Gaming Platform can bring streamers money in three ways:
Stars (Twitch Bits or so)

Subscriptions

Third-party donations
So far nothing new for the industry, except for a refreshed interface, new names, and integration with a social media that has 2.8Billion users, which is more than enough to enter the industry. On the other hand, gamers have the chance to search for their favorite game or streamer and watch anytime someone streaming their favorite game
Out of all these three ways, Facebook takes its % of income and thus is a win-win situation. And also there are ads, but that's the streamer's choice if they agree or not to place them during their streaming sessions, which may not be a very good idea overall.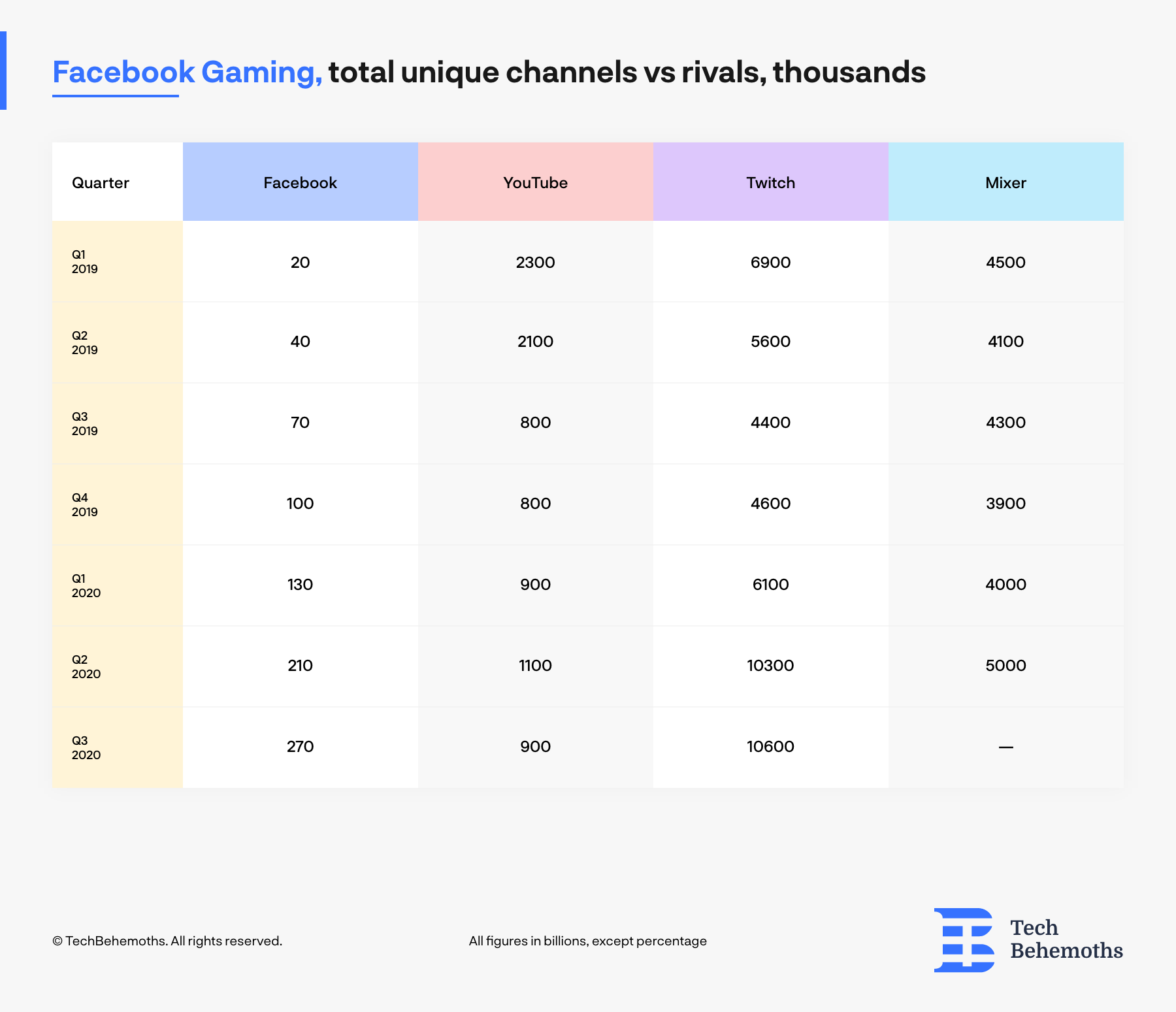 Back in 2019 when it started there were only 20K channels on Facebook compared to Twitch 6.900.000. However, since Q2 2020 when Mixer decided to join forces with Facebook the numbers considerably grew in the favor of Facebook Gaming. So until a full 2021 will be released we can only estimate that the number of users in Facebook Gaming will level with the number of YouTube.
How Much Money Does Facebook earn per day?
As Facebook's revenue in 2021 surpassed $117 Bn, it managed to earn $300M/day. But that's only in revenue and before taxes. At the same time, Facebook is expected to earn considerably less in 2022 following the market drop since February 2022 when it stock price went down by 26%. The drop was caused by multiple factors, including Apple's privacy policy changes.
As of June 2022, it's known that Meta - the company that owns Facebook, reported guidance for $28Bn to $30Bn revenue for the second quarter of 2022. This will be the first reported drop after a decade of growth.
34 Amazing Stats And Facts About Facebook:
66% of monthly active Facebook users use the app daily (Facebook)

Facebook is used by 59% of global social media users (eMarketer)

As of March 2021, Facebook ranks 7 on Alexa and 3 on SimilarWeb for global traffic and engagement (SimilarWeb/Alexa)

11% of Facebook accounts are duplicates and 5% to be fake (Facebook via Statista)

69% of US adults have used Facebook, though only 51% of teens (Pew Research Center)

93% awareness of Facebook in US population aged 12+ (Edison Research)

US Facebook users are relatively evenly split along political lines (34% liberal, 35% conservative, 29% 'moderate') – though a proportion of each bracket does not feel it has been fairly categorized (Pew Research Center)

In India, the gender split in Facebook users has particularly pronounced: Facebook users are 76% male to 24% female (NapoleonCat)

The average number of Facebook friends in the US was 338 in 2014 (no more recent comparable stat available) (Pew Research Center)

A 2016 UK study found an average of 155 Facebook friends (The Telegraph)

The average Facebook user is 3.57 degrees of separation from any other (Facebook)

1.8 billion Facebook users use groups every month; over 10 million groups exist (Facebook)

The average US user uses Facebook for 37 minutes per day (eMarketer)

15% of Facebook users use the app to shop, with 800 million monthly users of Facebook Marketplace (Facebook via TechCrunch)

1.5 billion matches on Facebook Dating, as of October 2020 (Facebook)

Brands post an average of 2.37 posts per day (Hootsuite/We Are Social)

Facebook users watch 100 million hours of video content on Facebook per day (Facebook via TechCrunch)

36% of US Americans use Facebook as a news source or 54% of Facebook users (Journalism.org)

In May 2019, 120 million fake active Facebook accounts were identified (Facebook via HuffPo)

Between April and September 2019, 3.2 billion fake Facebook accounts were removed before becoming active (Facebook via CBS)

4.2 billion pieces of spam content removed by Facebook over 2020 (Facebook via Statista)

50 prominent fake news stories were shared, commented, and reacted to 22 million times on Facebook in 2018 (BuzzFeed)

50% of Indians were exposed to fake news on Facebook or WhatsApp in the run-up to the 2019 general election (Economic Times)

3.1% of US Facebook users identify themselves as problem users (i.e. Facebook affects their lives negatively, and they could not control their usage levels) (Facebook)

There are 90 million business pages on Facebook (2018), with 160 million businesses using Facebook each month (2020) (Facebook)

85% of US businesses have used Facebook as a marketing platform since 2016 (eMarketer)

80.4% of social referrals to eCommerce sites come through Facebook (eMarketer)

There are 7 million active advertisers on Facebook (Facebook)

Over 50% of US Facebook users have at least 10 interests listed on Facebook (Pew Research Center)

Average Facebook ad CTR estimates range from 0.14% to 1.45% (dependent on ad placement as well as data source) (Ad Stage)

Average Facebook ad CPC estimates range from $0.02 to $1.68 (Metricool/Wordstream)

Average Facebook ad CVR estimates stand at 9.11% (Wordstream)

Average Facebook CPA estimates stand at $19.68 (for commercial goals; app installs be as low as $0.60) (Wordstream)

Median Facebook ad CPM estimates range from $2.08 for right-hand column ads to $8.19 for newsfeed ads (Ad Stage)
Do you think Facebook earns too much money?